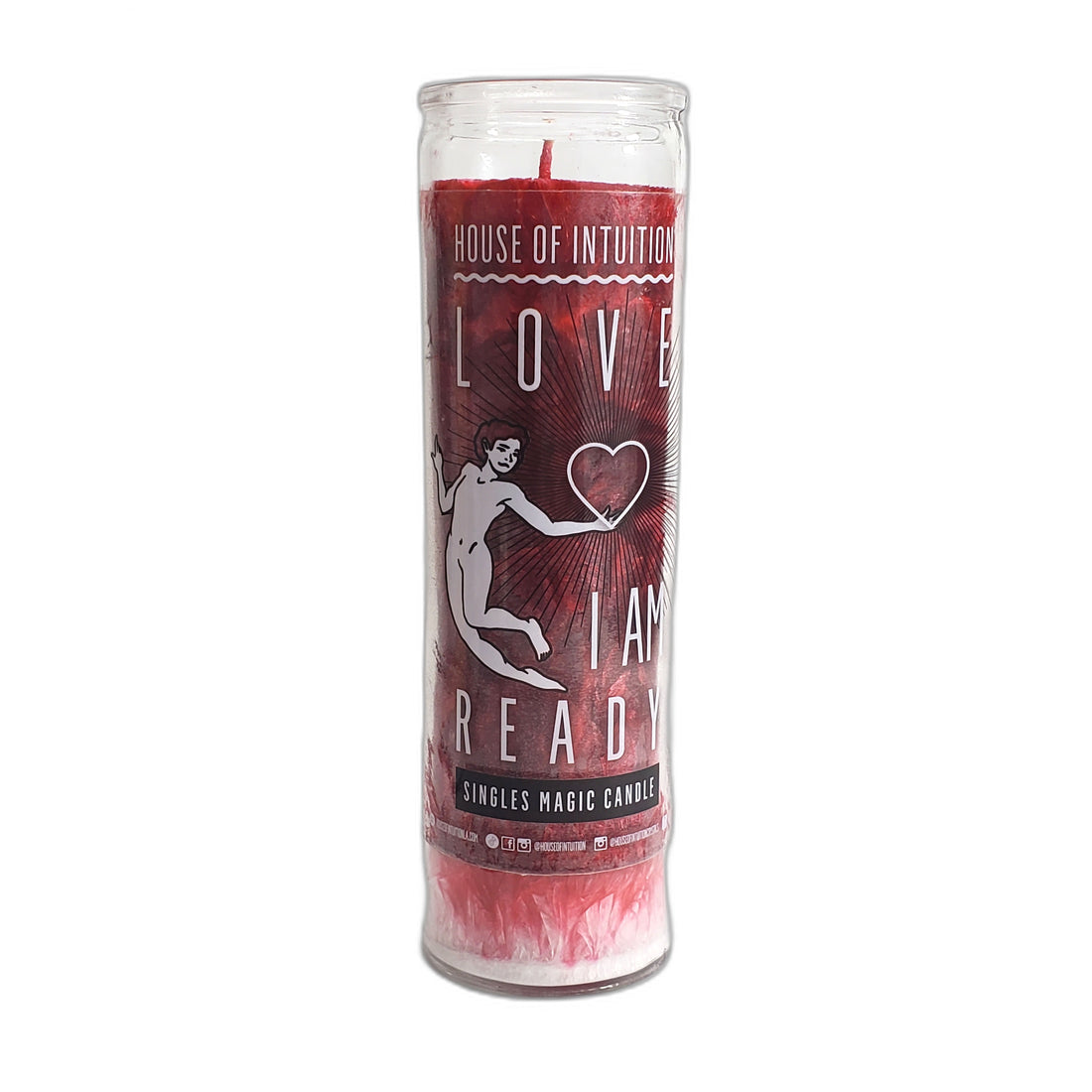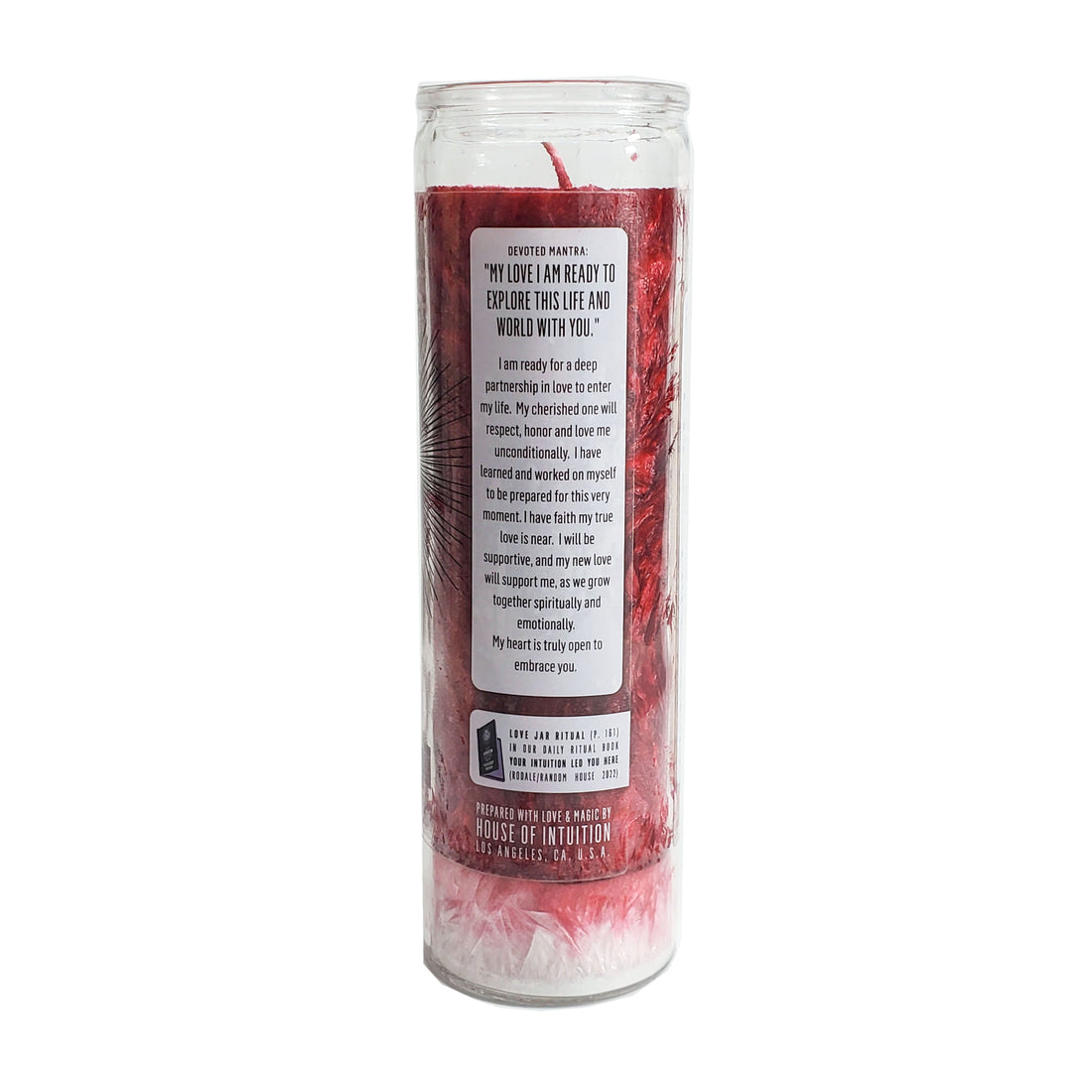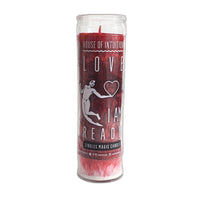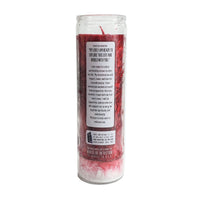 Singles "LOVE" Magic Candle (Limited Edition)
House intuition has created a symbolic love ritual gift with the deepest meaning. Light a devoted affirmation - your ultimate love mantra.  As you strike the match and bring flame to wick, recite your chosen words to amplify the energy of your heart chakra.

DEVOTED MANTRA: "My love I am ready to explore this life and world with you.
I am ready for a deep partnership in love to enter my life. My cherished one will respect, honor and love me unconditionally. I have learned and worked on myself to be prepared for this very moment. I have faith my true love is near. I will be supportive, and my new love will support me, as we grow together spiritually and emotionally. My heart is truly open to embrace you."

This candle has been programed with intentions, magic.
Candles are lightly scented and dressed with crystals inside. Made with 100% all natural and sustainable palm wax.
Please note: Dressing the candle or moving it may disturb the wax and wick. For maximum magical results, do not blow the candle out - SNUFF IT OUT. For safety be careful when handling candle while burning, the glass can be hot to the touch. Keep away from reach of children and pets.
Share Your Light With The Community
Upload your photo here or mention @houseofintuition on Instagram to be featured.
Explore what your fellow manifestors are saying!