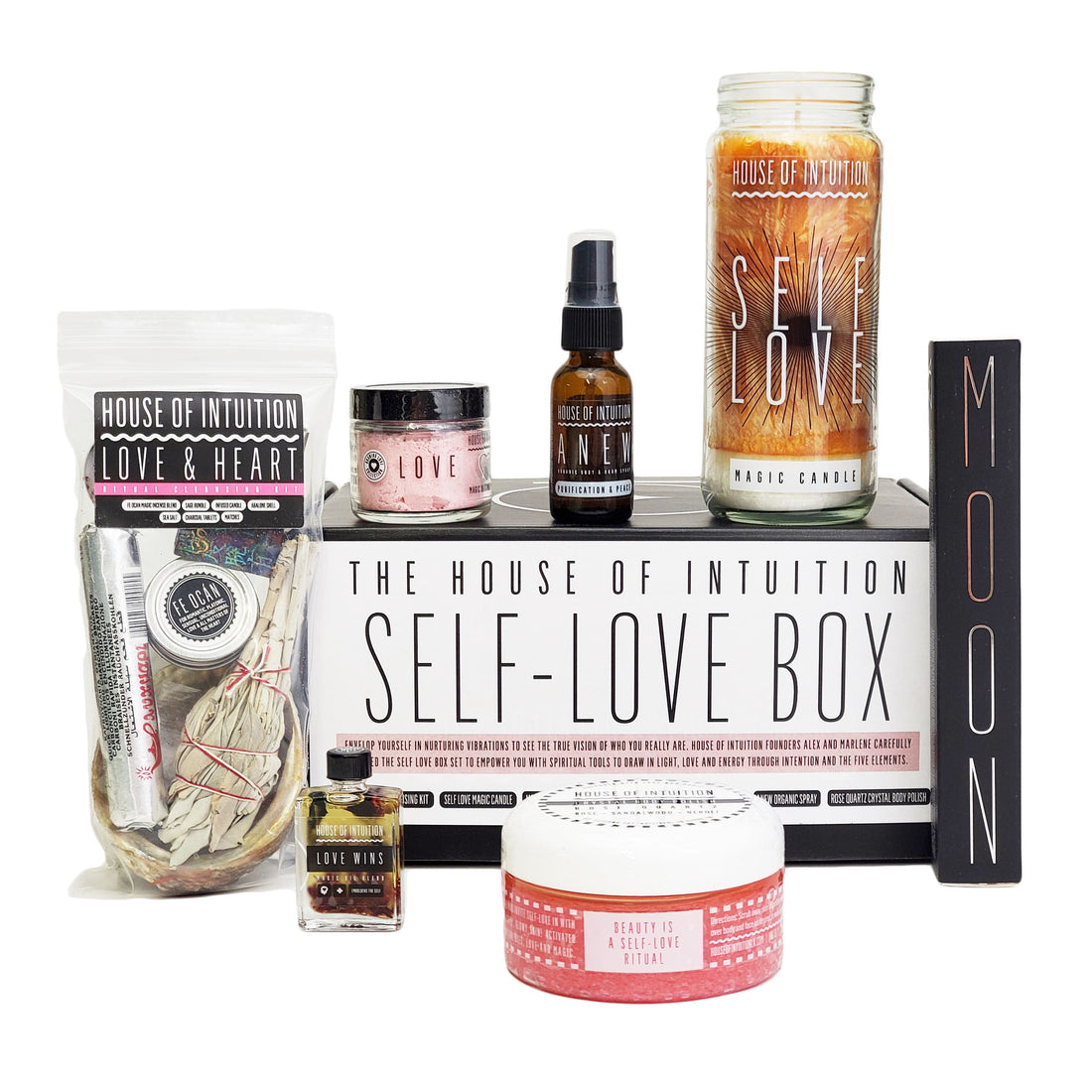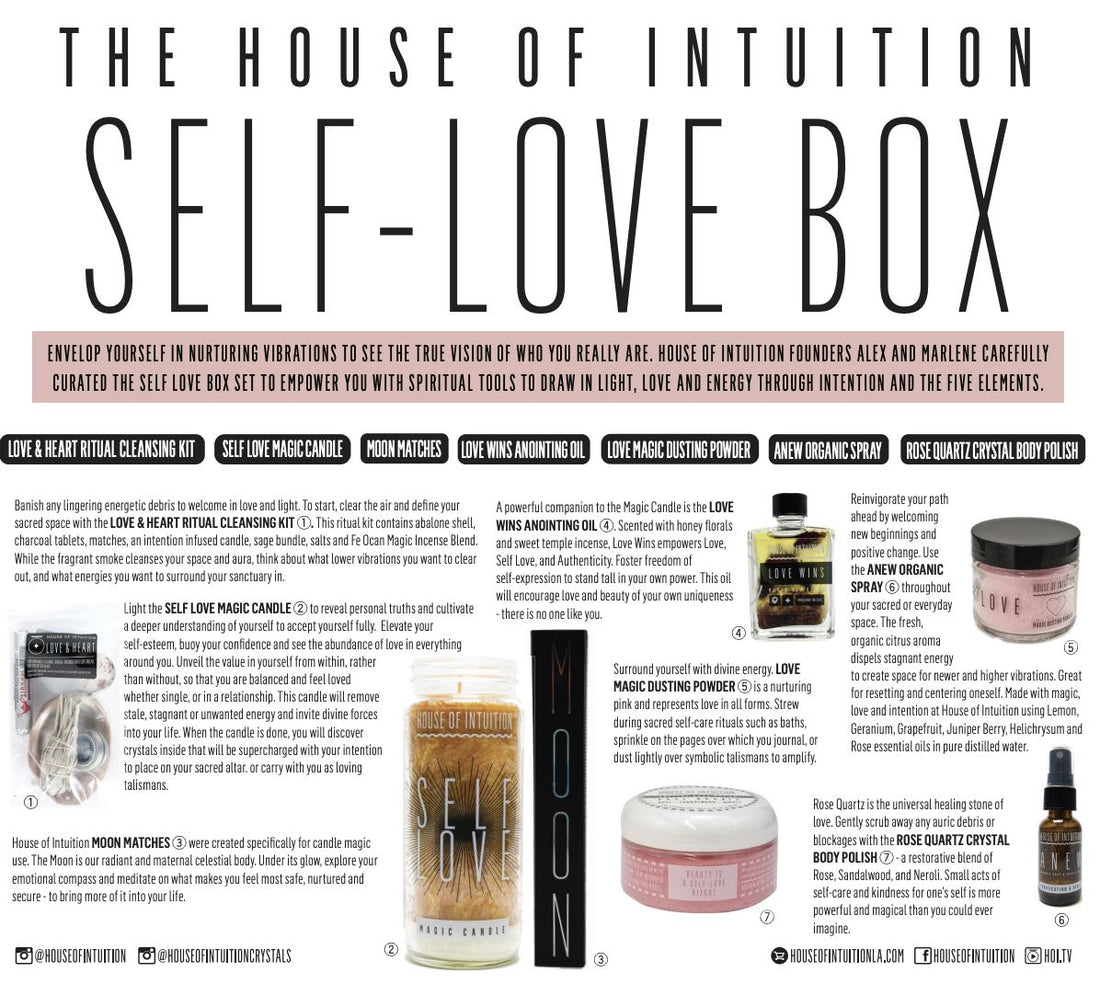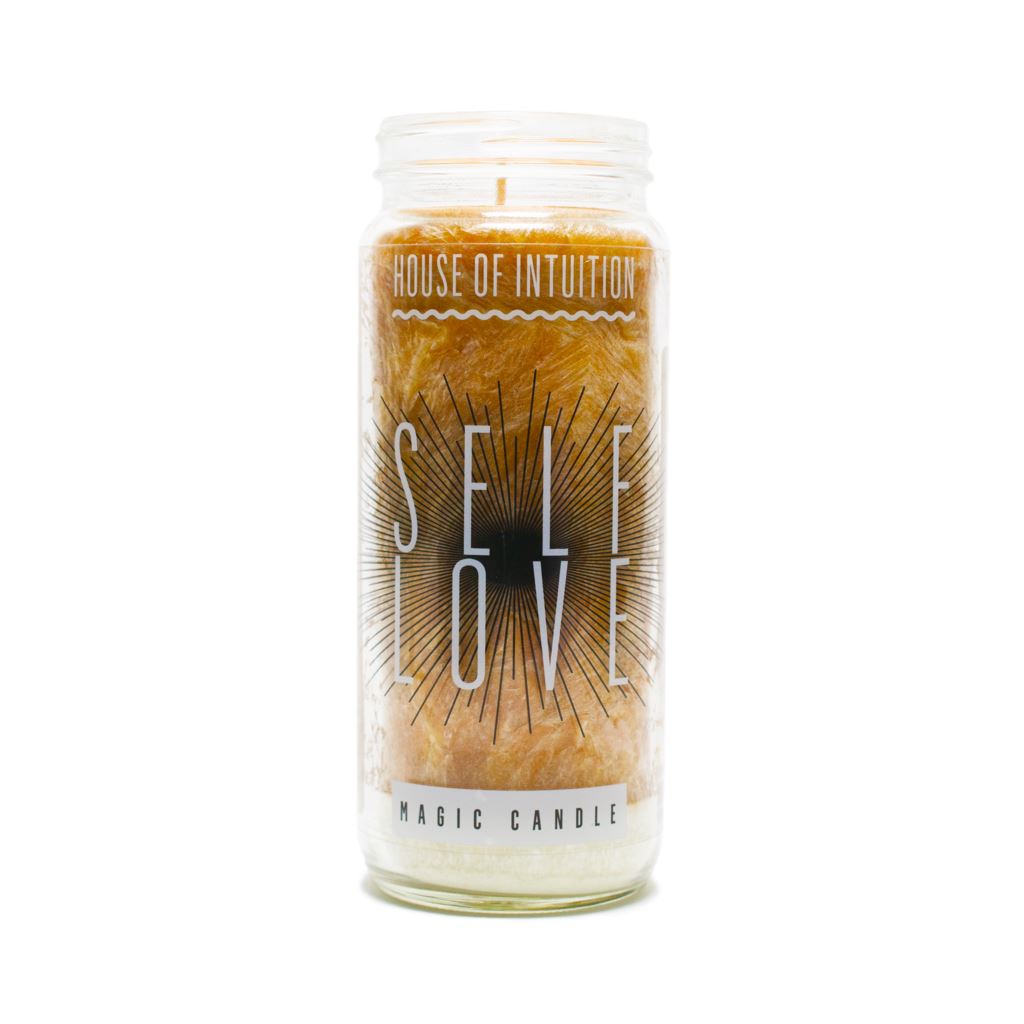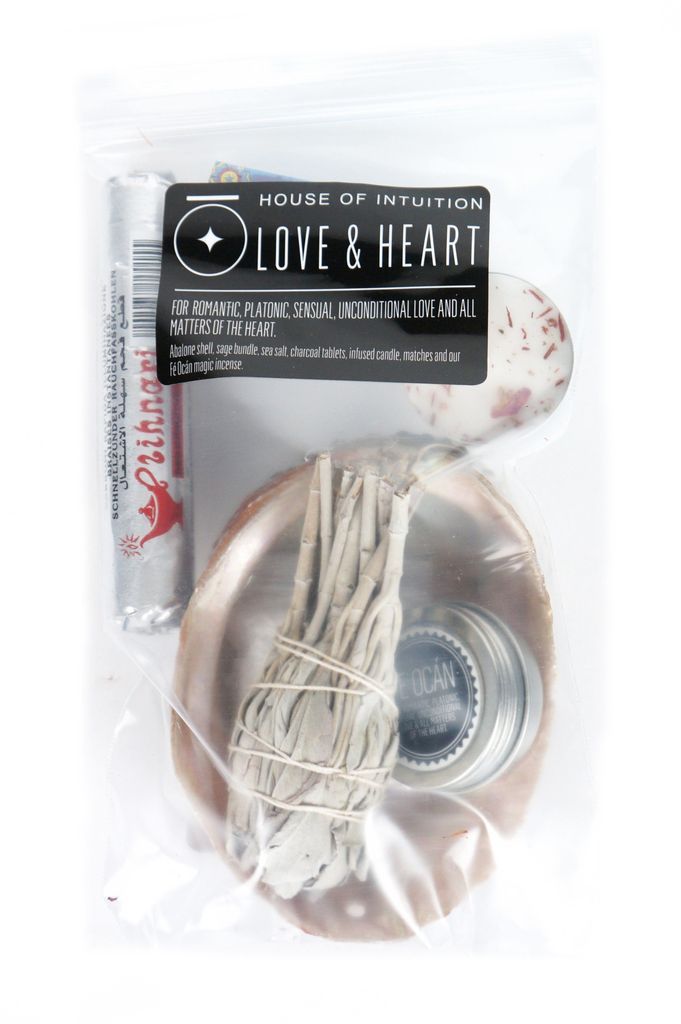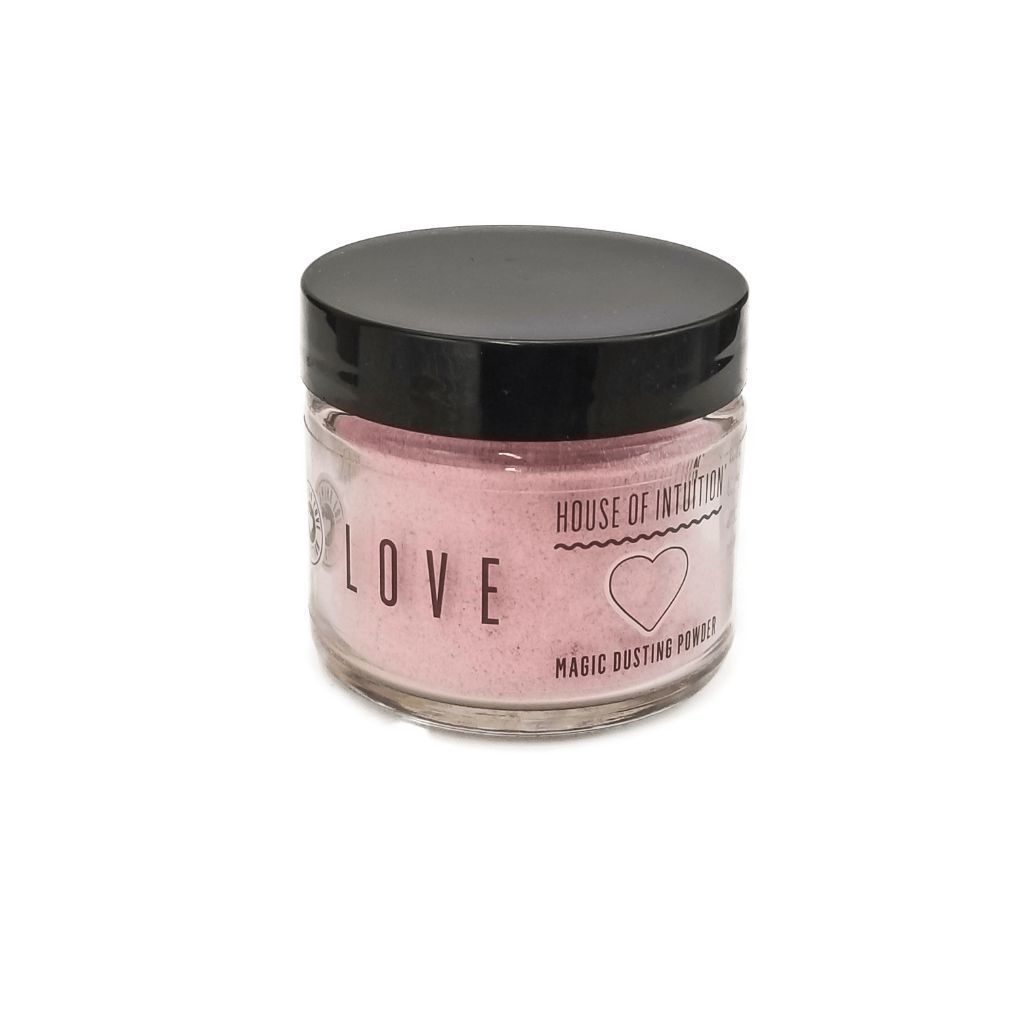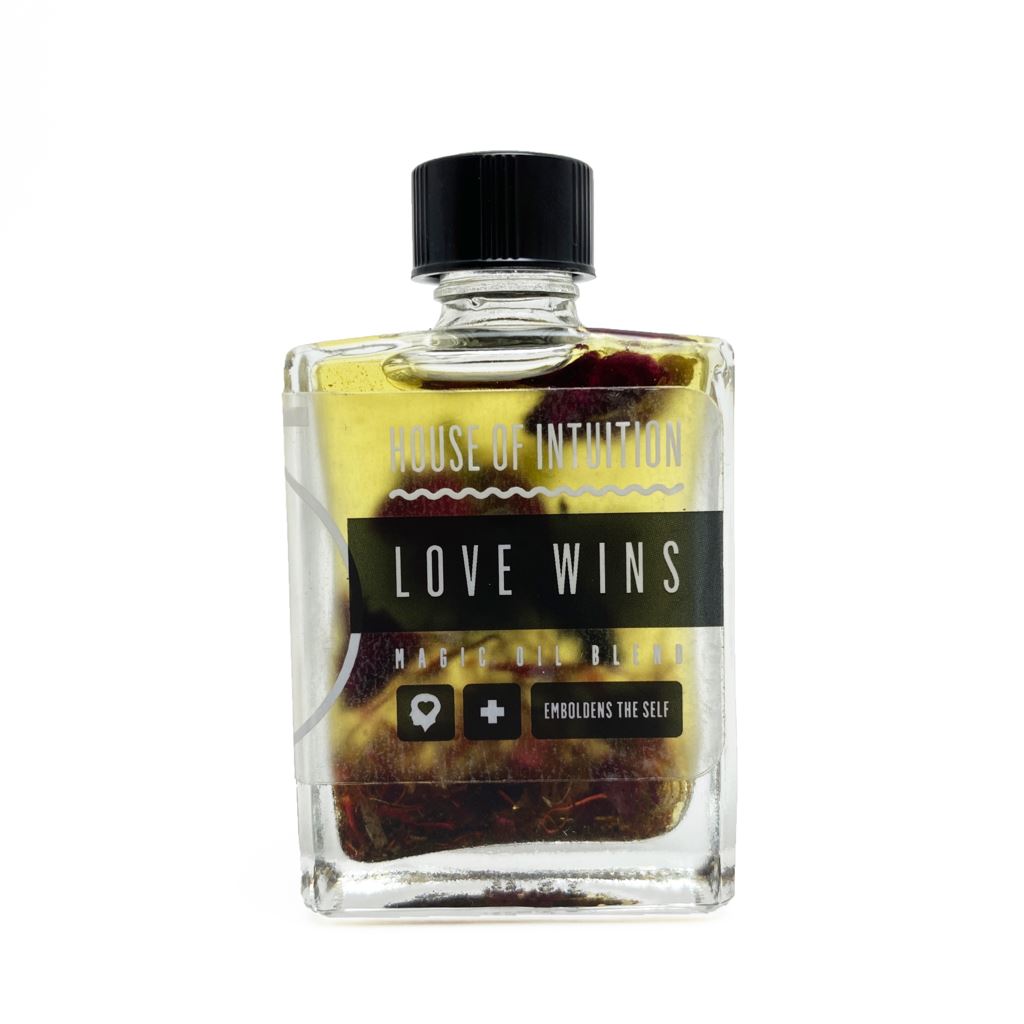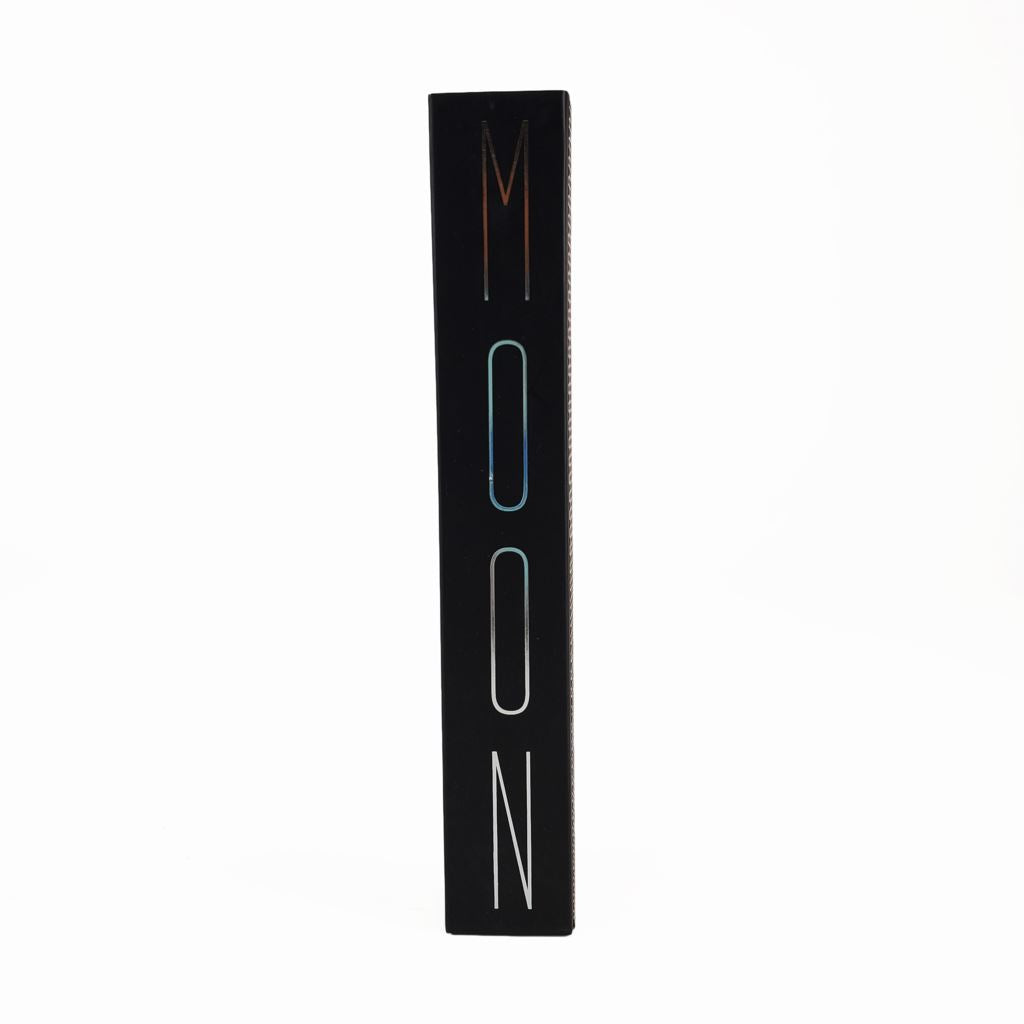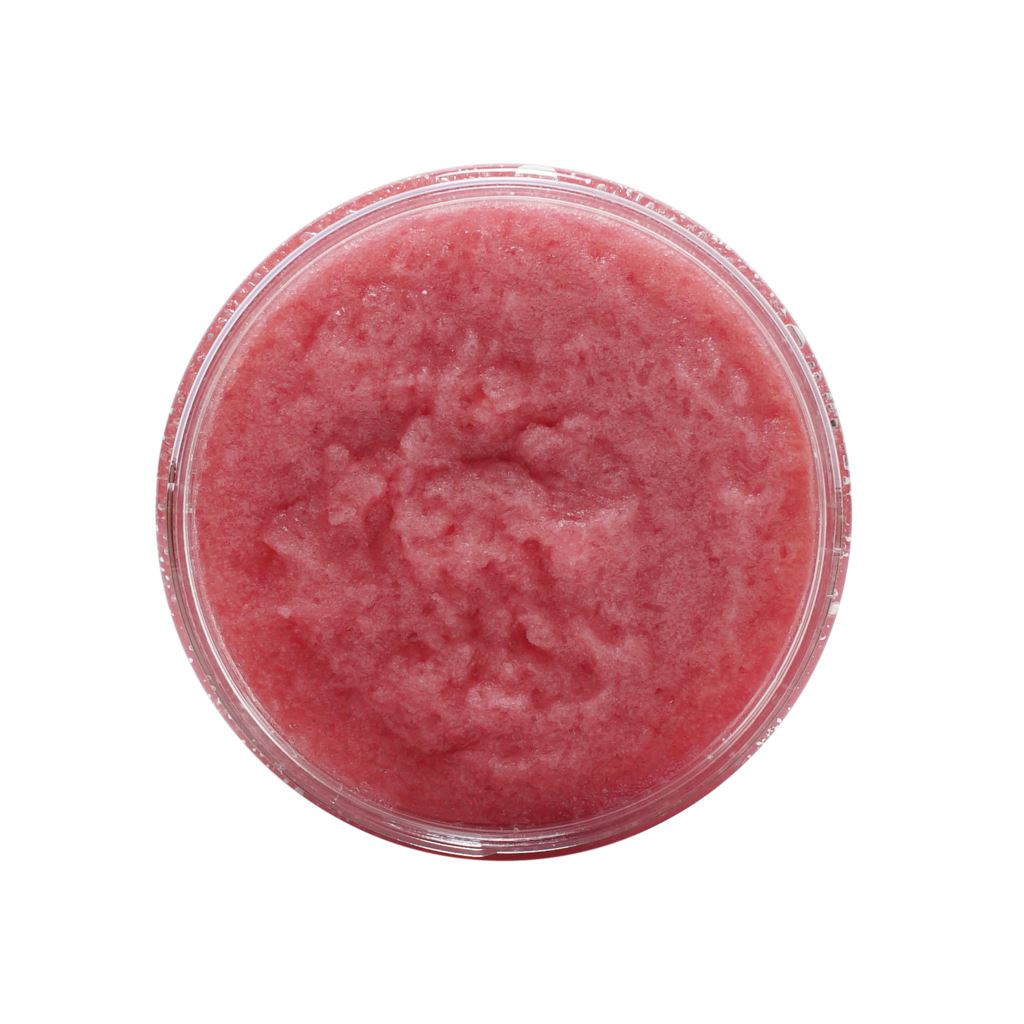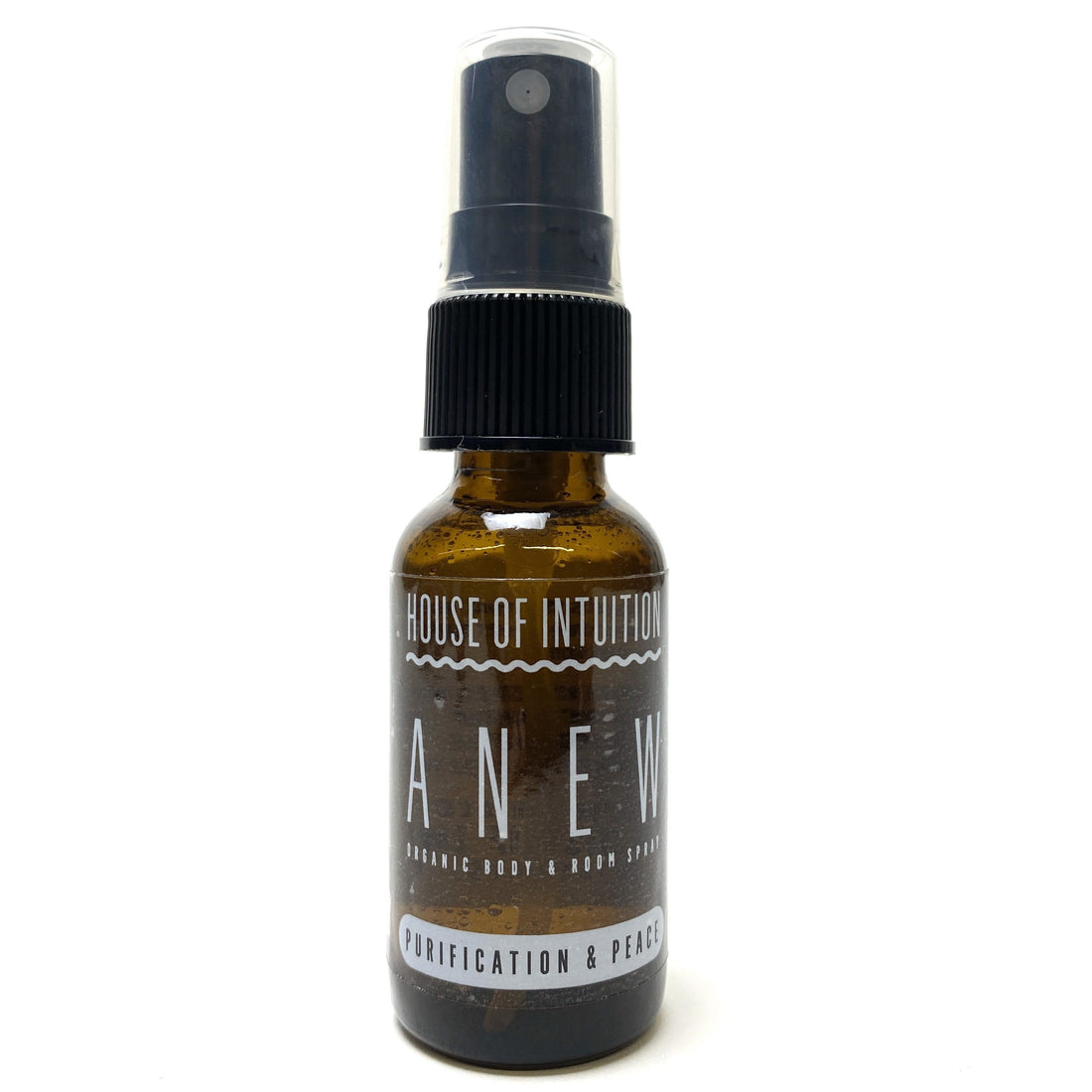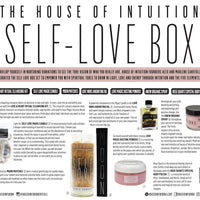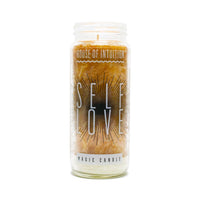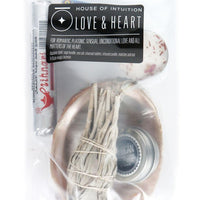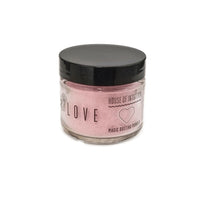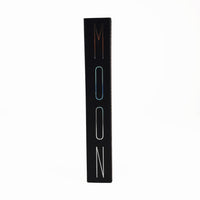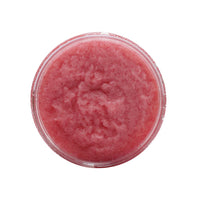 Self Love Box
$77.70
Sale

$111.00

• Save
Envelop yourself in nurturing vibrations to see the true vision of who you really are. House of Intuition founders Alex and Marlene carefully curated the Self Love Box Set to empower you with spiritual tools to draw in light, love and energy through intention and the five elements.
SPIRITUAL TOOLS IN THE SELF LOVE BOX:

Self Love Magic Candle
Love Heart Ritual Cleansing Kit
Love Wins Anointing Oil
Moon Matches
Anew Organic Spray
Rose Quartz Crystal Body Polish
Love Magic Dusting Powder

Banish any lingering energetic debris to welcome in love and light. To start, clear the air and define your sacred space with the Love Heart Ritual Cleansing Kit. This ritual kit contains abalone shell, charcoal tablets, matches, an intention infused candle, sage bundle, salts and Fe Ocean Magic Incense Blend. While the fragrant smoke cleanses your space and aura, think about what lower vibrations you want to clear out, and what energies you want to surround your sanctuary in. Light the Self Love Magic Candle to reveal personal truths and cultivate a deeper understanding of yourself to accept yourself fully. Elevate your self-esteem, buoy your confidence and see the abundance of love in everything around you. Unveil the value in yourself from within, rather than without, so that you are balanced and feel loved whether single or in a relationship. This candle will remove stale, stagnant or unwanted energy and invite divine forces into your life. When the candle is done, you will discover crystals inside that will be supercharged with your intention to place on your sacred altar or carry with you as loving talismans. House of Intuition Moon Matches was created specifically for candle magic use.

The Moon is our radiant and maternal celestial body. Under its glow, explore your emotional compass and meditate on what makes you feel most safe, nurtured and secure - to bring more of it into your life.
A powerful companion to the Magic Candle is the Love Wins Anointing Oil. Scented with honey florals and sweet temple incense, Love Wins empowers Love, Self Love, and Authenticity. Foster freedom of self-expression to stand tall in your own power. This oil will encourage love and beauty of your own uniqueness - there is no one like you. Surround yourself with divine energy. LOVE Magic Dusting Powder is a nurturing pink and represents love in all forms. Strew during sacred self-care rituals such as baths, sprinkle on the pages over which you journal, or dust lightly over symbolic talismans to amplify.

Reinvigorate your path ahead by welcoming new beginnings and positive change. Use the Anew Organic Spray throughout your sacred or everyday space. The fresh, organic citrus aroma dispels stagnant energy to create space for newer and higher vibrations. Great for resetting and centering oneself. Made with magic, love and intention at House of Intuition using Lemon, Geranium, Grapefruit, Juniper Berry, Helichrysum and Rose essential oils in pure distilled water.
Rose Quartz is the universal healing stone of love. Gently scrub away any auric debris or blockages with the Rose Quartz Crystal Body Polish - a restorative blend of Rose, Sandalwood, and Neroli. Small acts of self-care and kindness for one's self is more powerful and magical than you could ever imagine.
Share Your Light With The Community
Upload your photo here or mention @houseofintuition on Instagram to be featured.
Explore what your fellow manifestors are saying!