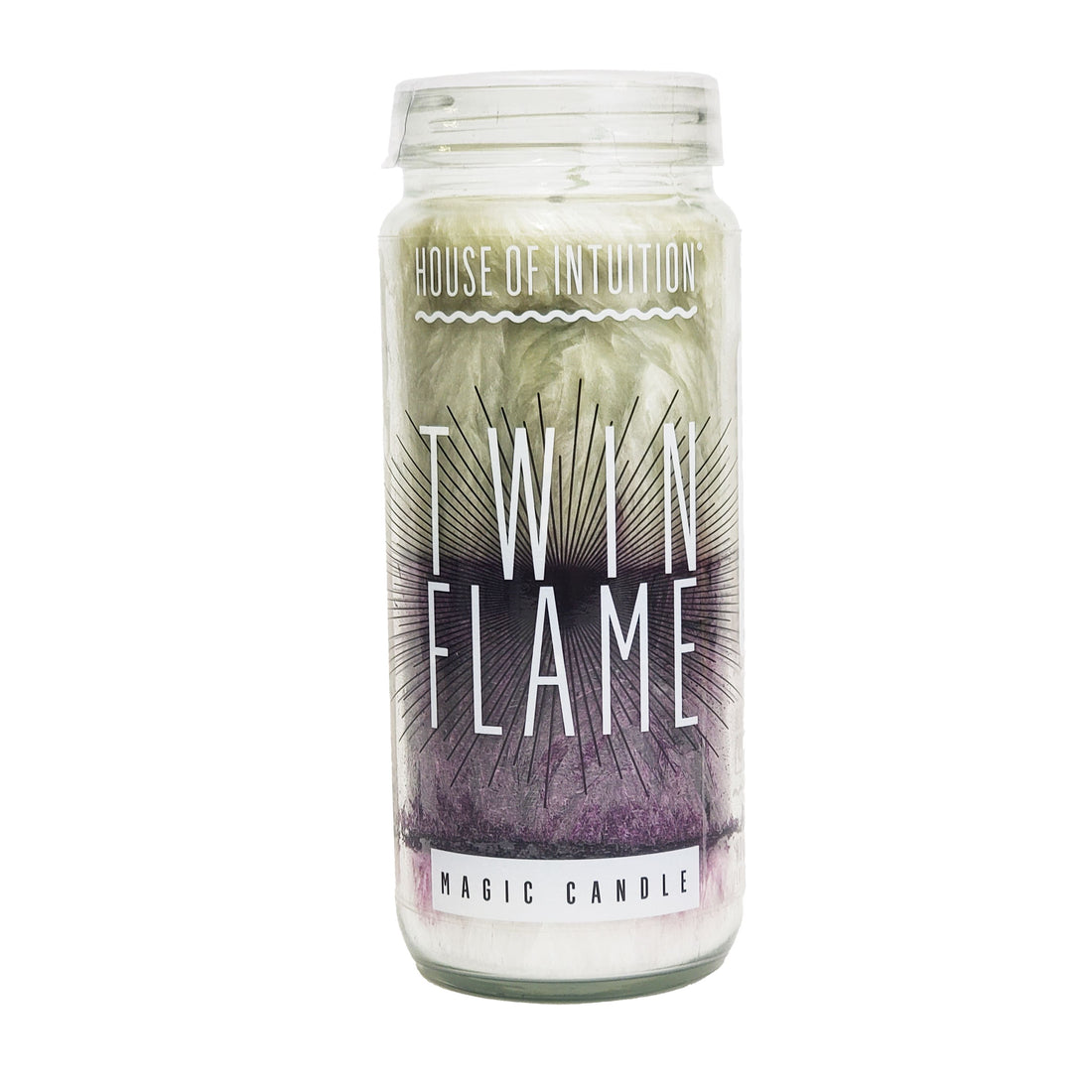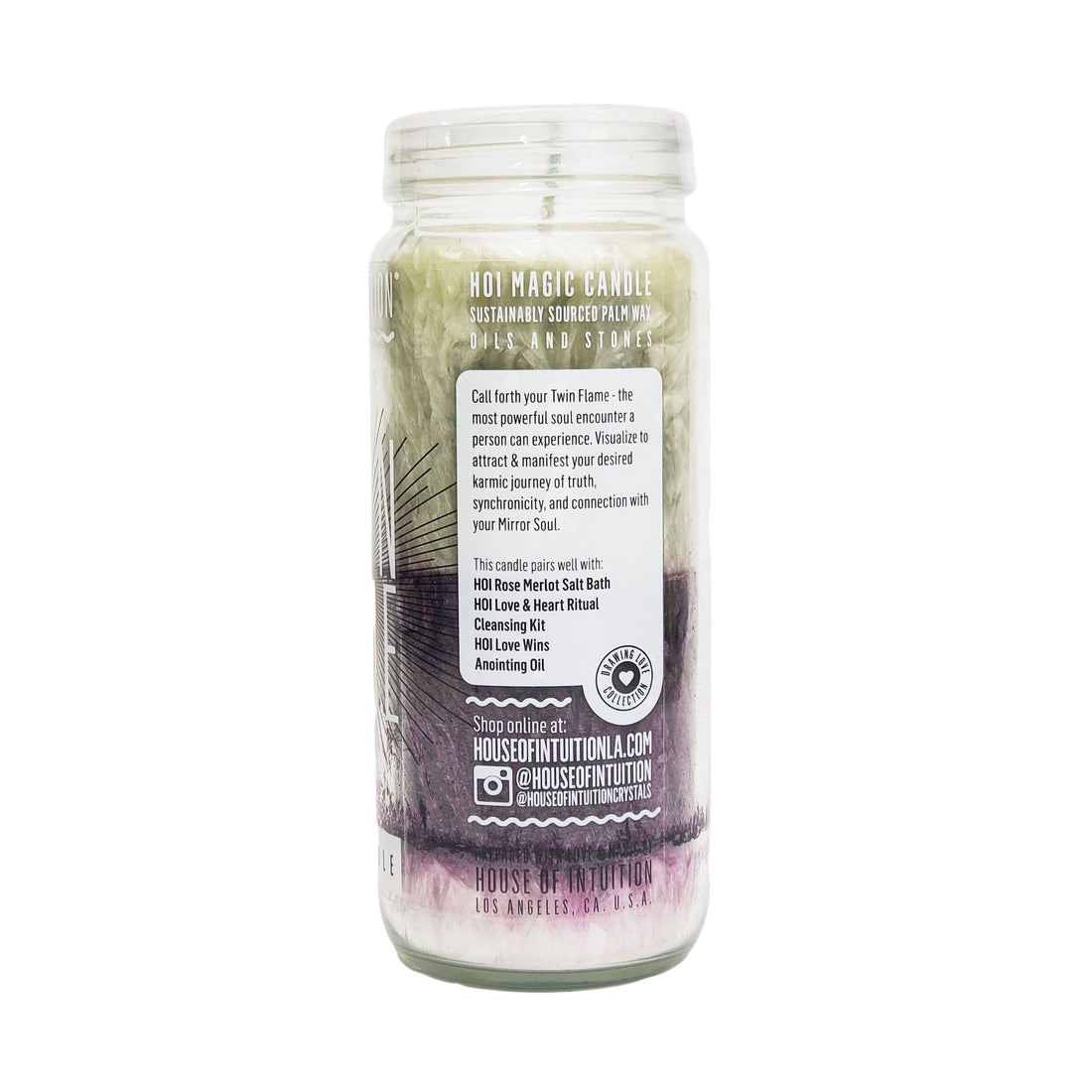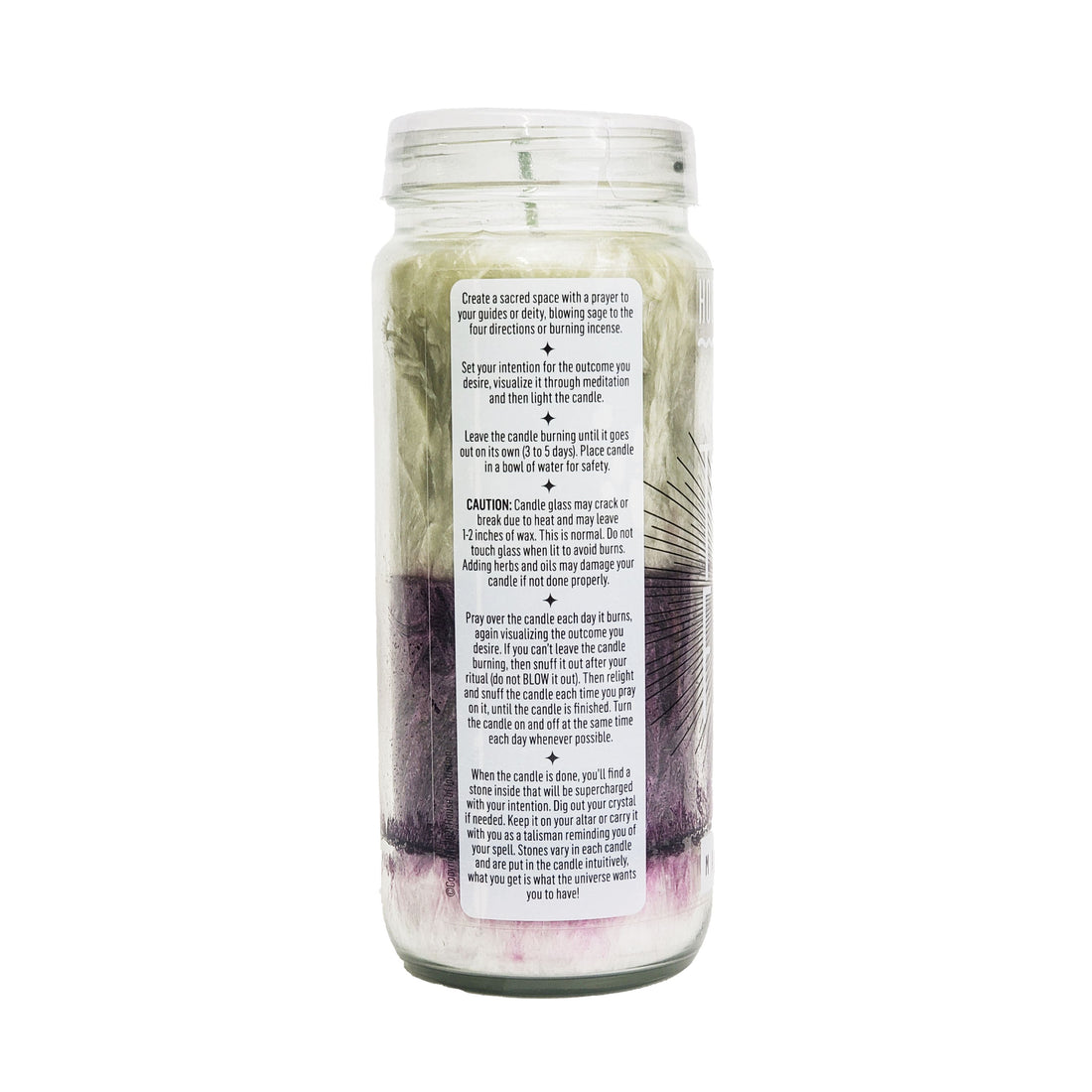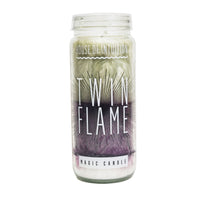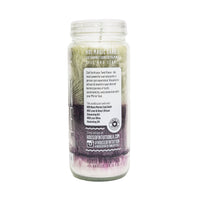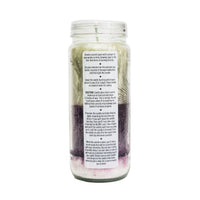 Twin Flame: Call forth your Twin Flame, the most powerful soul encounter a person can experience.
Visualize to attract & manifest your desired karmic journey of truth, synchronicity, and connection with your Mirror Soul.
Once you light the candle, you should focus all of your energy into visualizing your heart's desire.
This candle has been programmed with intentions, magic.
Candles are lightly scented and dressed with crystals inside. Handmade in Los Angeles, CA with 100% all natural and sustainable palm wax.
The new design also has locally produced recyclable glass. 🇺🇸
When the candle is done, you'll find a stone inside that will be supercharged with your intention. Dig out your crystal if needed. Keep it on your altar or carry it with you as a totem reminding you of your spell. Stones vary in each candle and are put in the candle intuitively, what you get is what the universe wants you to have!
Please note: Dressing the candle or moving it may disturb the wax and wick. For maximum magical results, do not blow the candle out - SNUFF IT OUT. For safety be careful when handling candle while burning, the glass can be hot to the touch. Keep away from reach of children and pets.
Share Your Light With The Community
Upload your photo here or mention @houseofintuition on Instagram to be featured.
Explore what your fellow manifestors are saying!