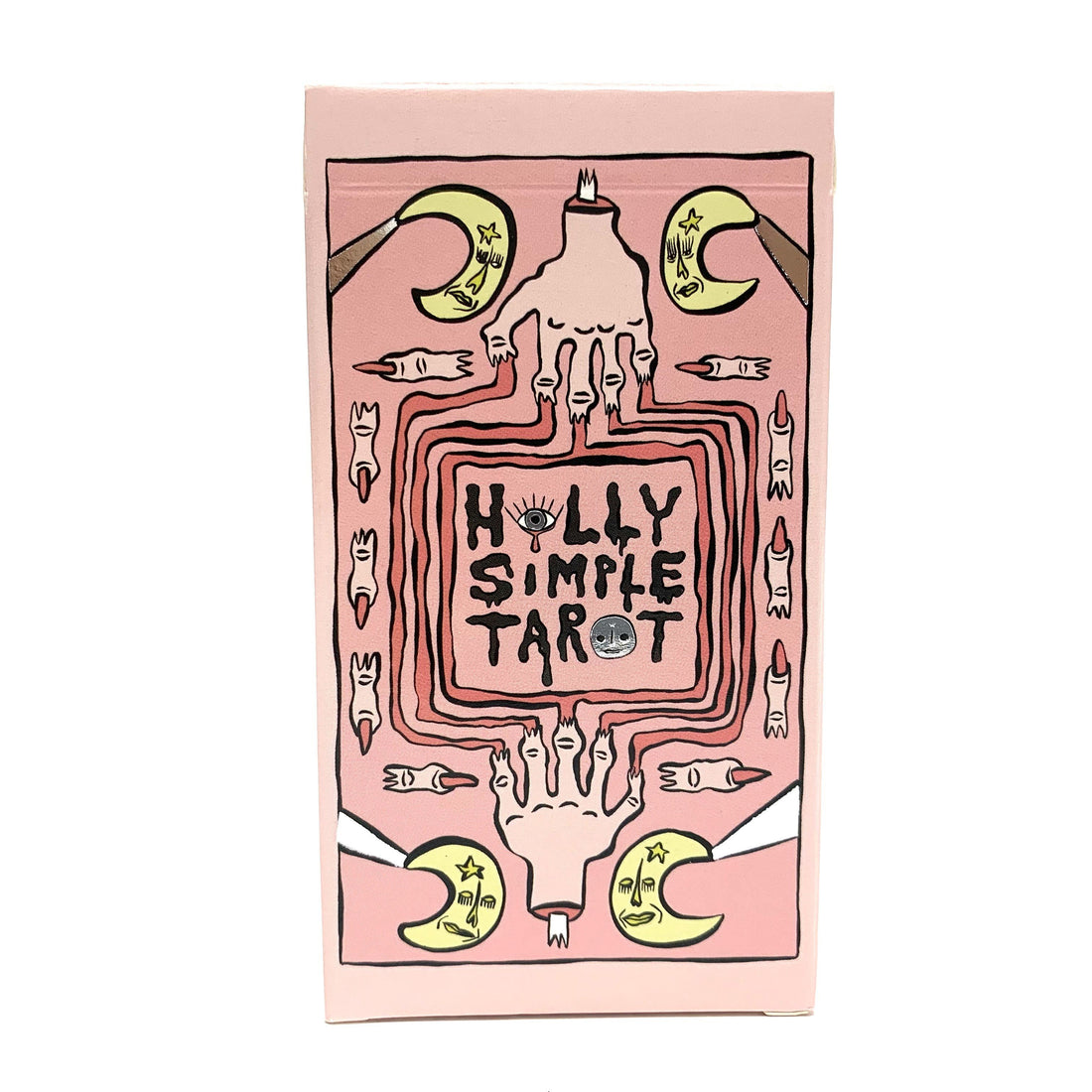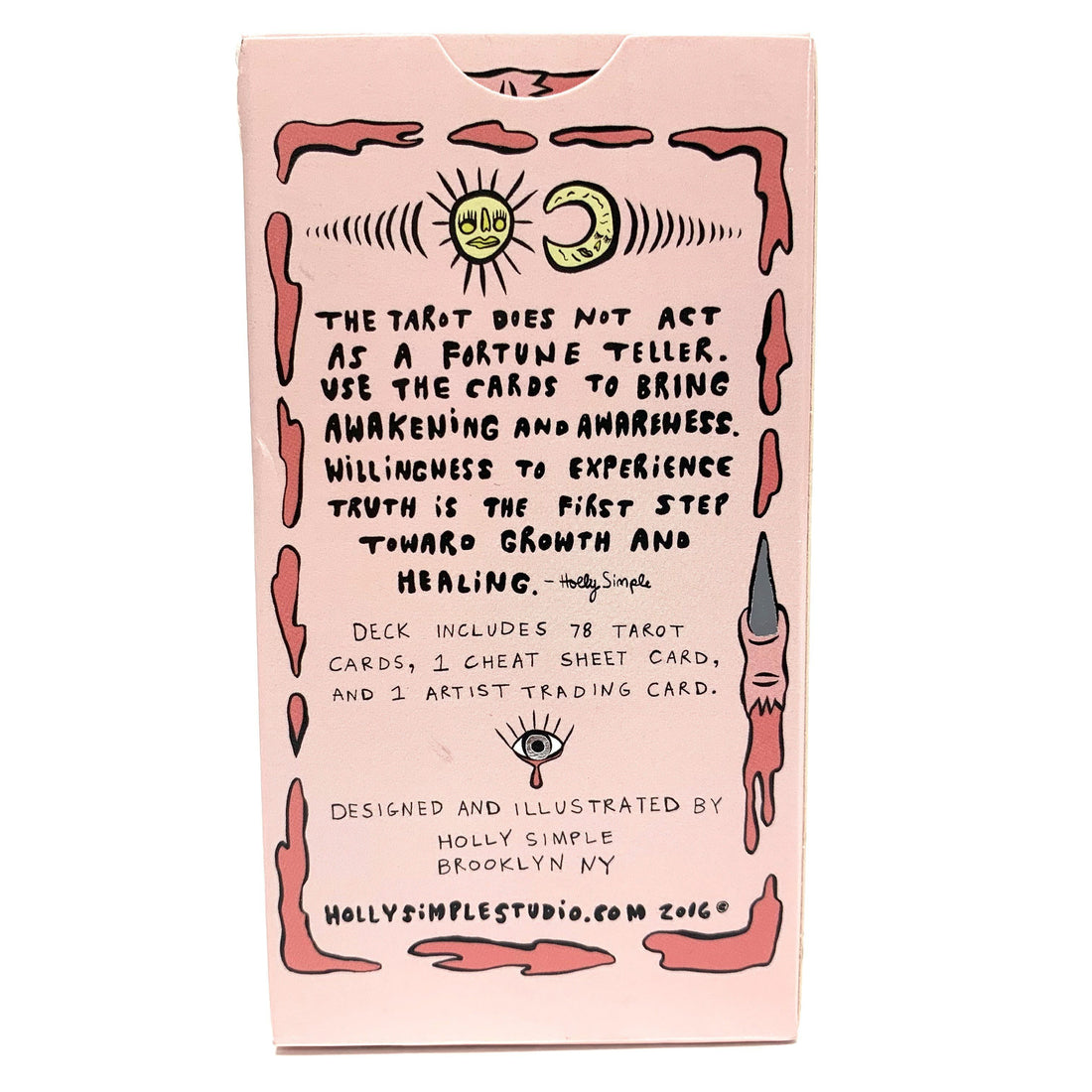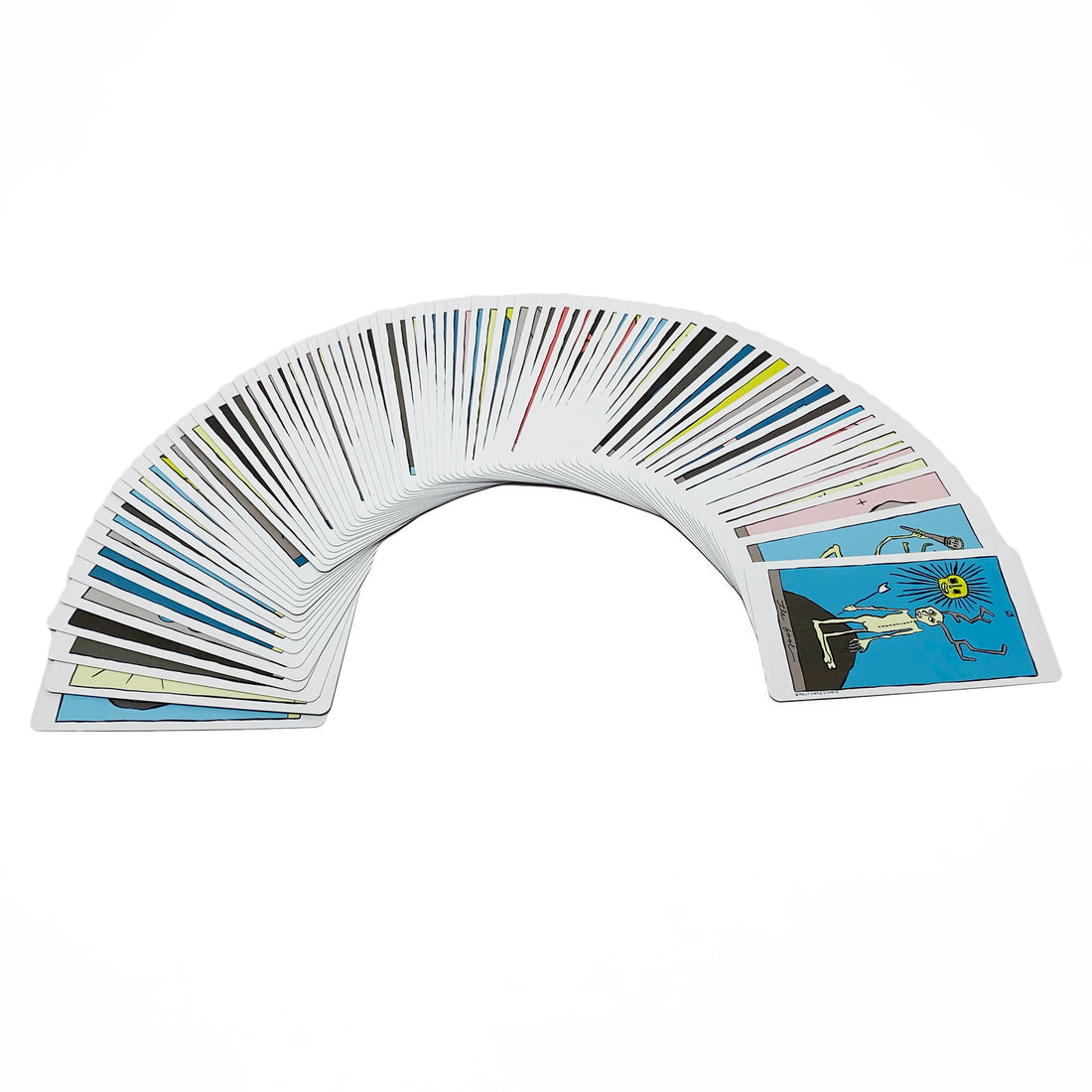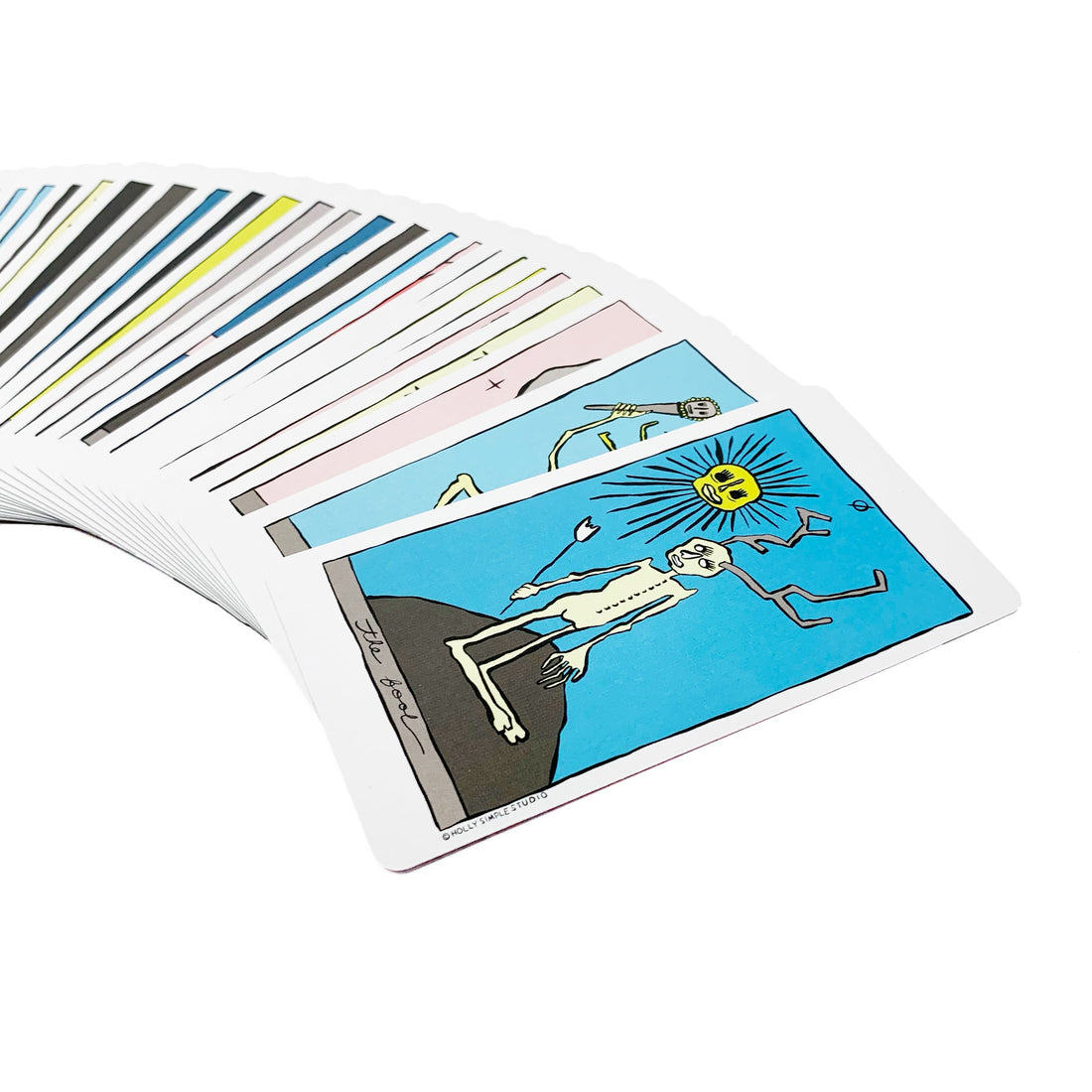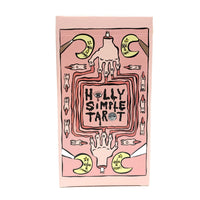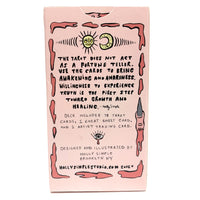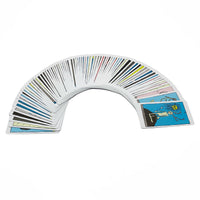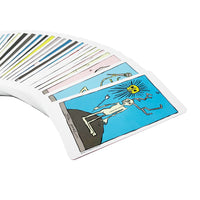 Deck includes 78 hand illustrated major and minor arcana tarot cards + 1 cheat sheet card + 1 artist trading card! Cards are nestled in custom designed metallic-mirrored, classic poker style tuckbox! Cards are printed on indestructible classic playing card stock which means your deck will stand the test of time while also allowing for ease of card fluidity and trickery.
This deck is comprised of Holly's personal interpretations of the card's meanings, creating new characters and stories (while sticking to traditional symbolism). You will see influence from the trademark Rider Waite deck in some of the Major Arcana cards. However, the classic four suits: cups, wands, swords, and pentacles as well as the Major Arcana cards were recreated in a new light.Holly was also inspired to self-publish a corresponding guidebook, turning her original field notes and sketches from months of research into a zine inspired tarot guidebook. These pages are a helpful guide to understanding the background of each card and a glimpse into Holly's inspiration and thought process along the way.

Share Your Light With The Community
Upload your photo here or mention @houseofintuition on Instagram to be featured.
Explore what your fellow manifestors are saying!