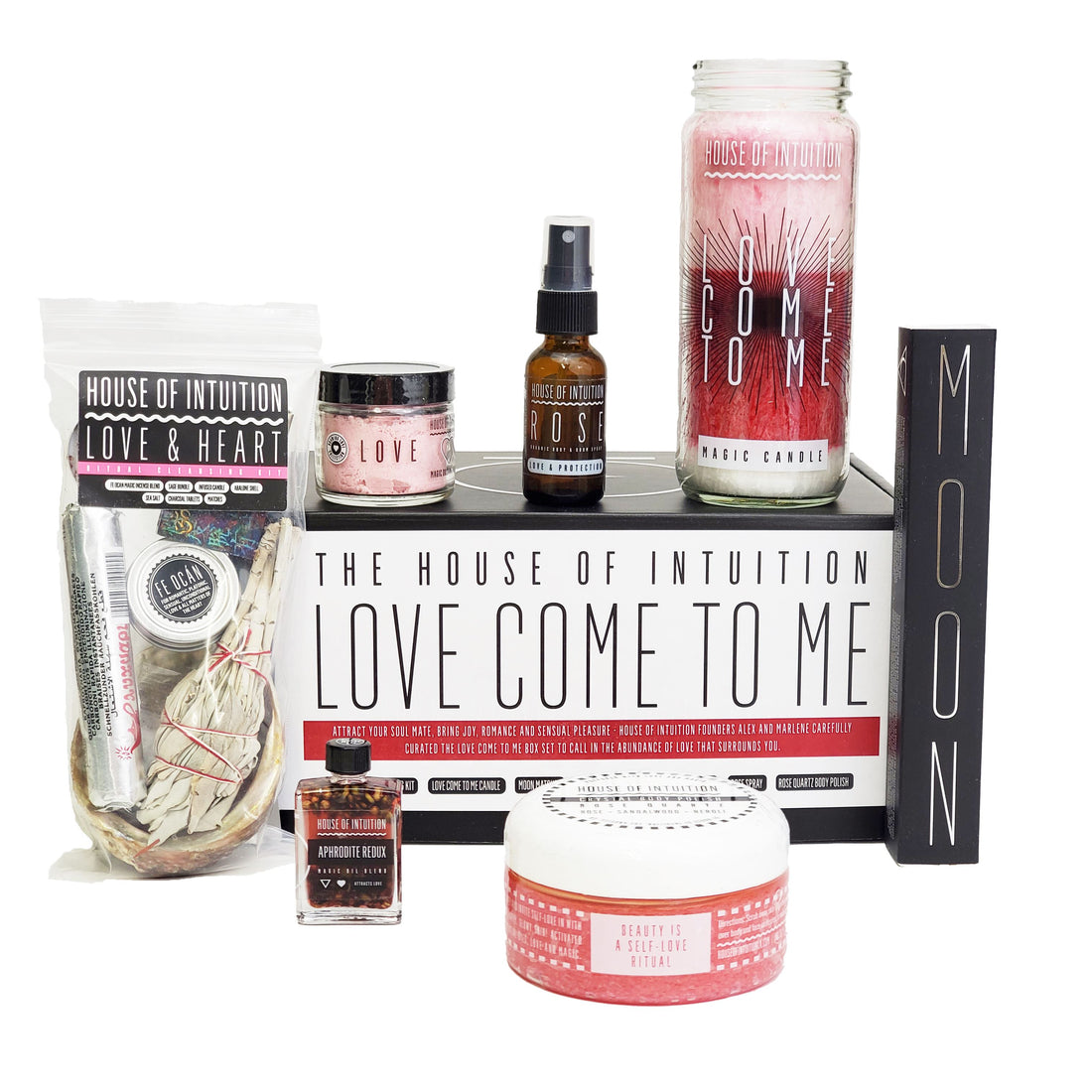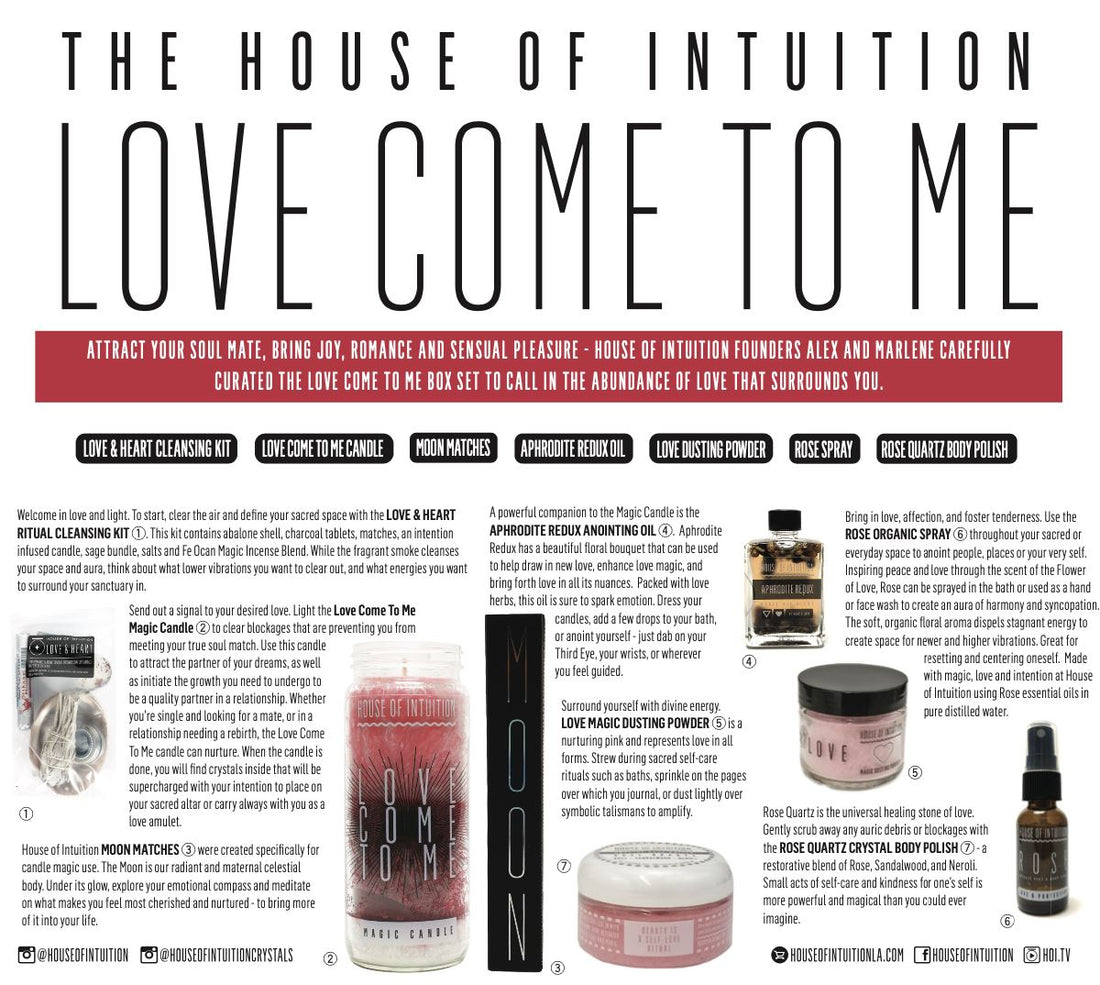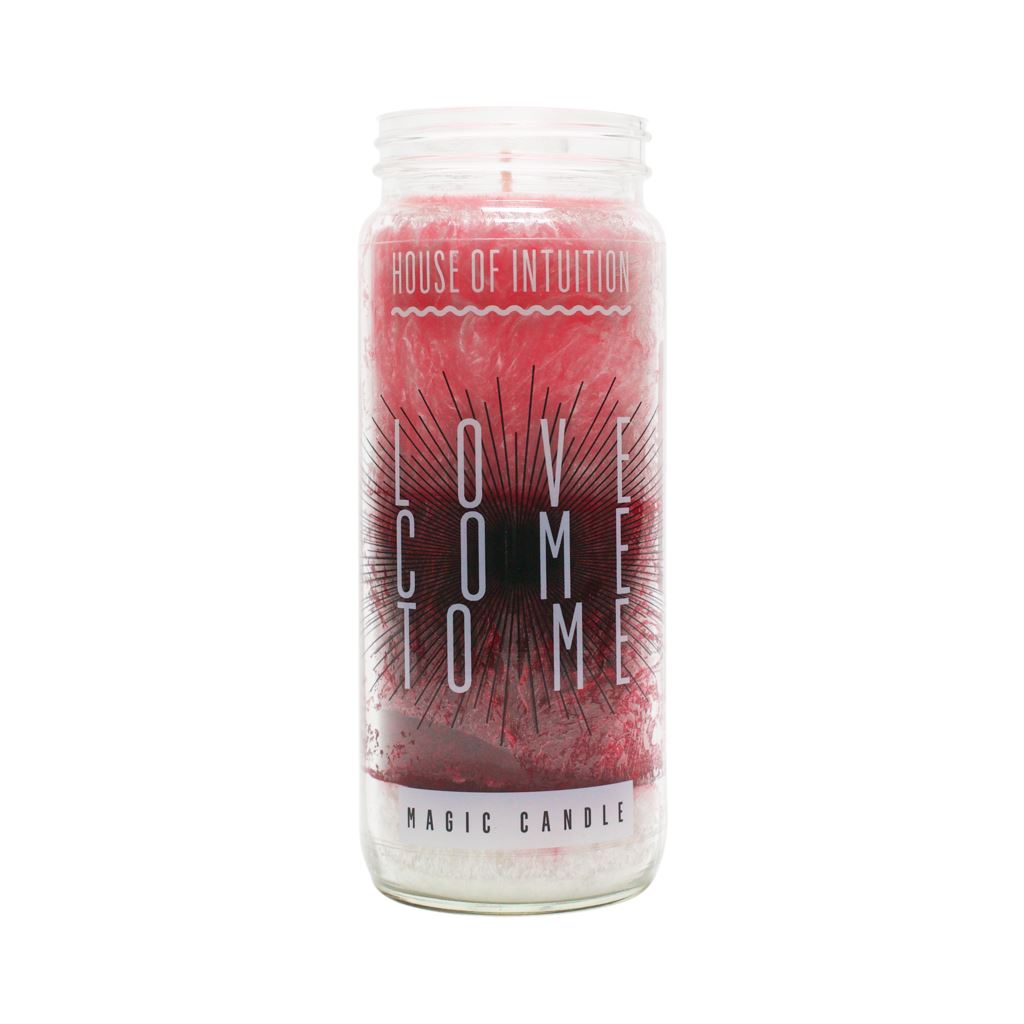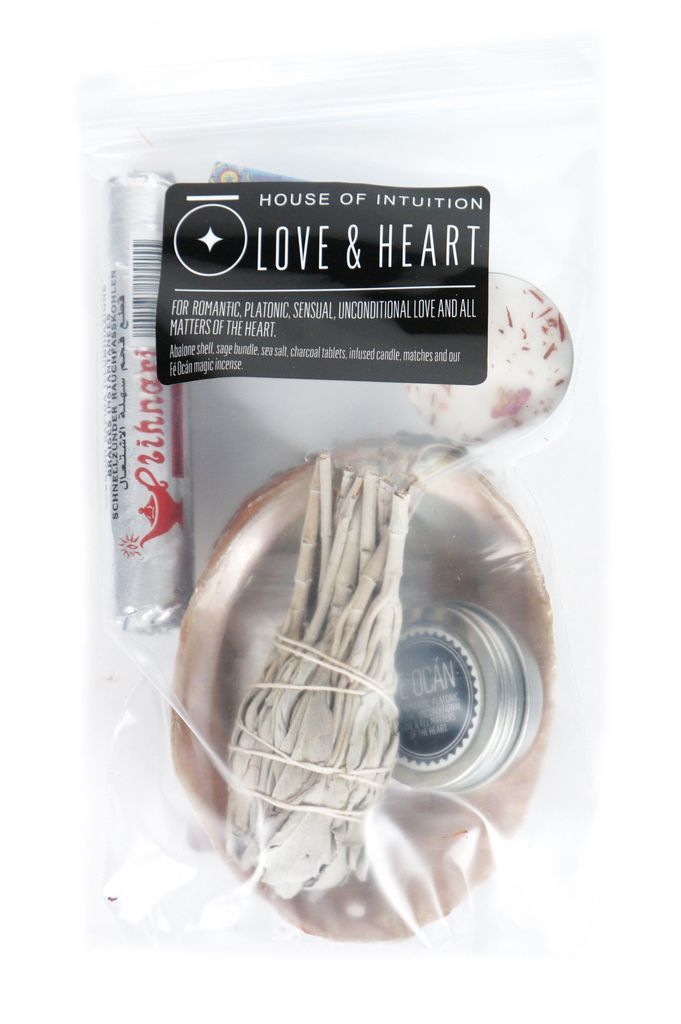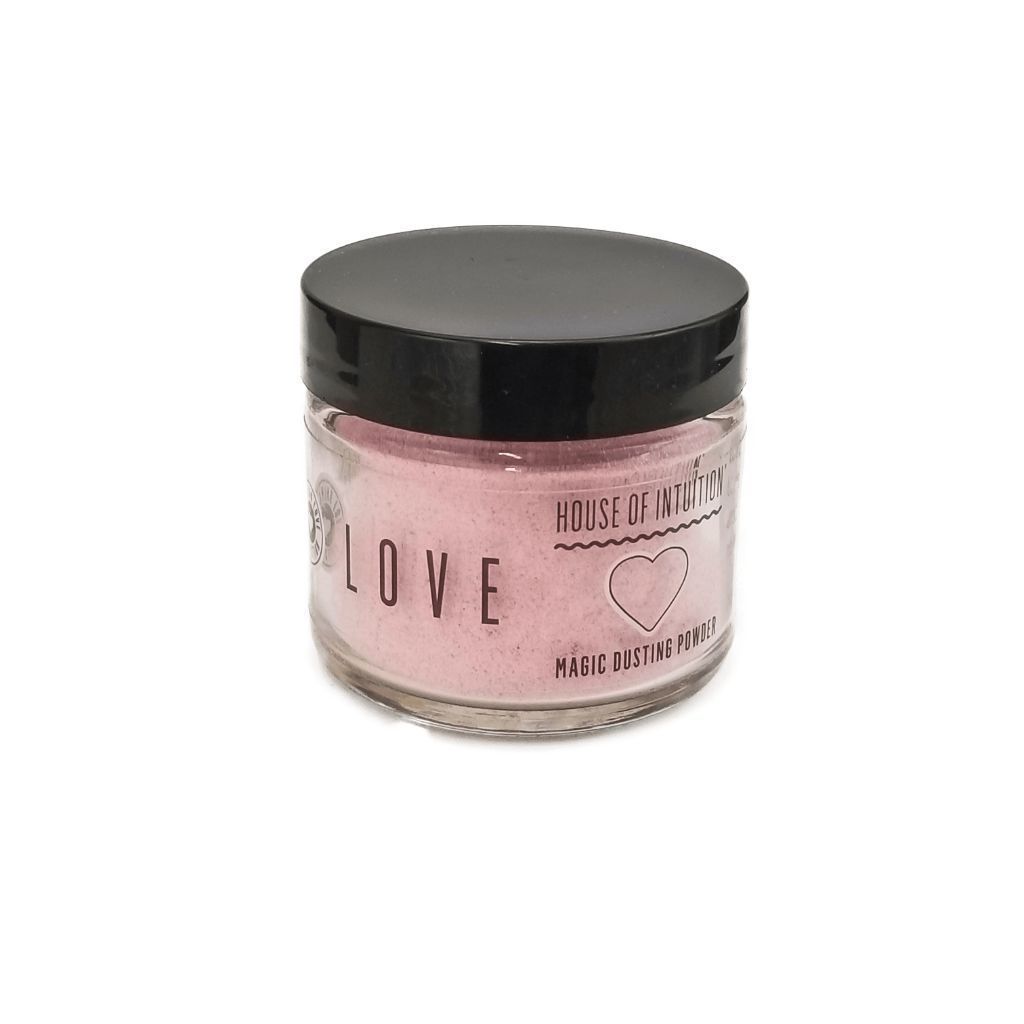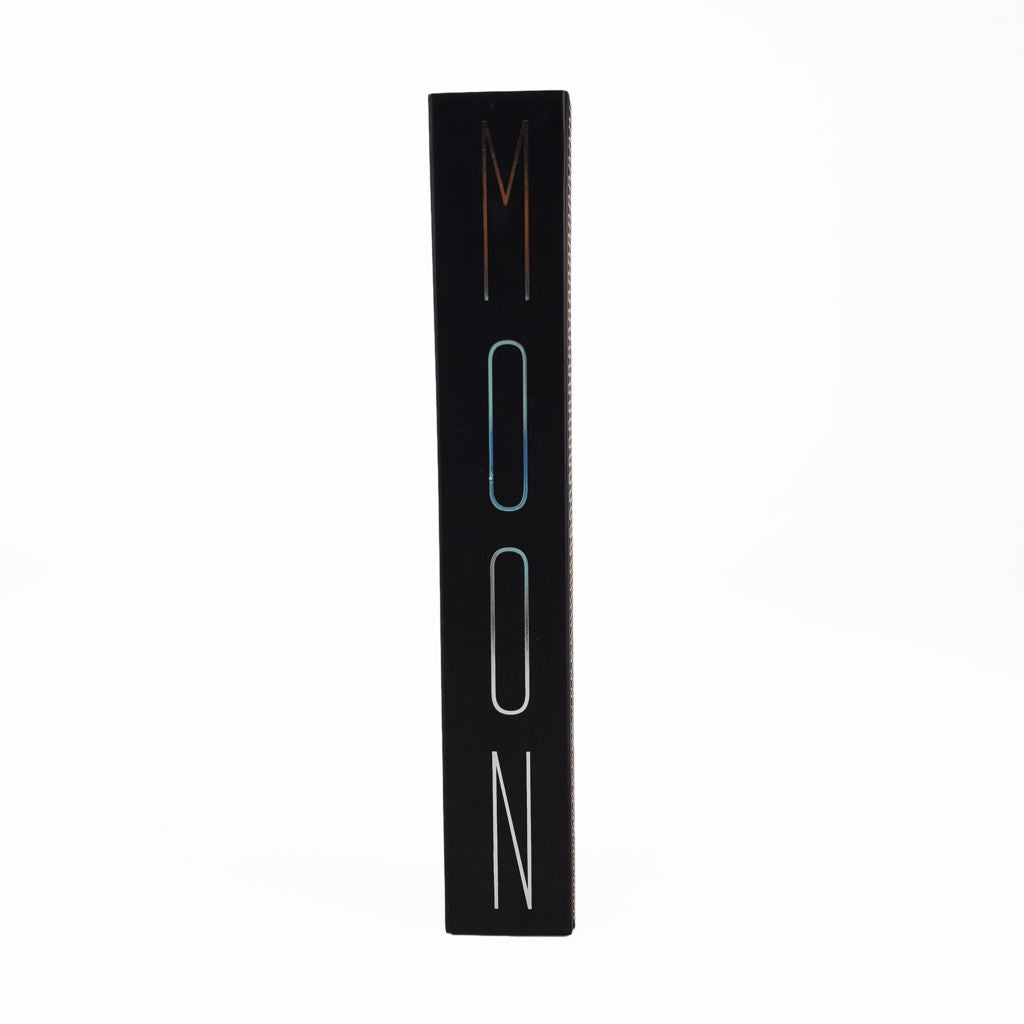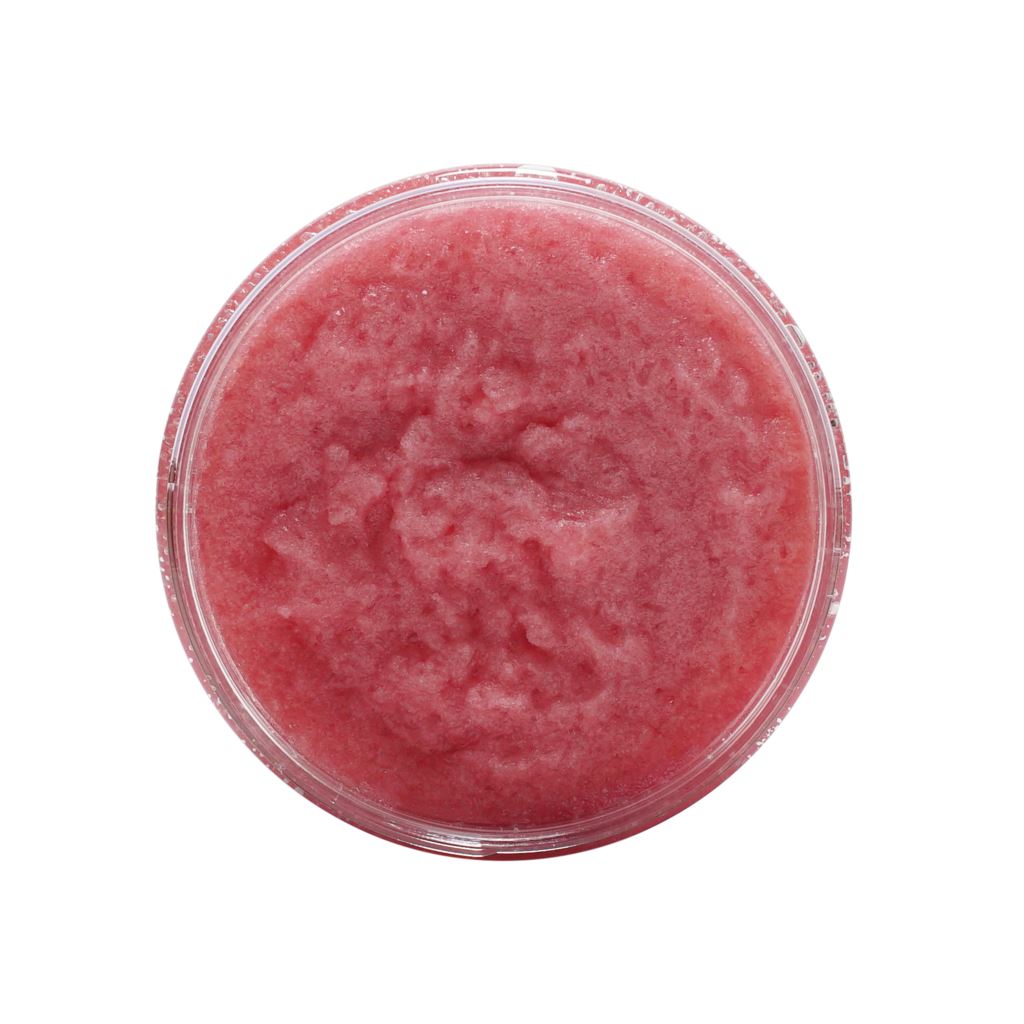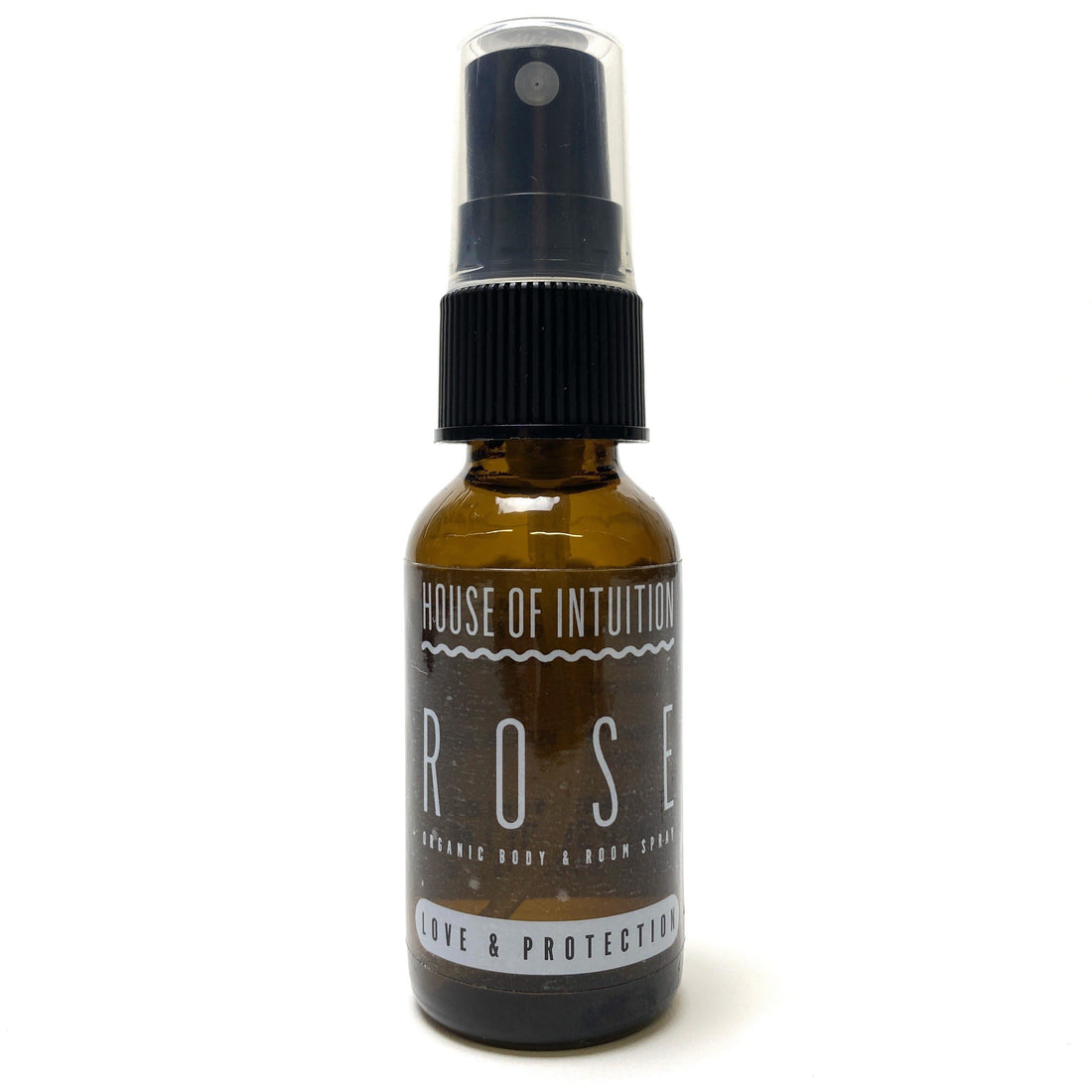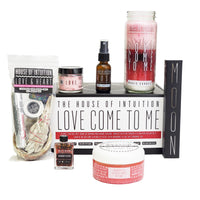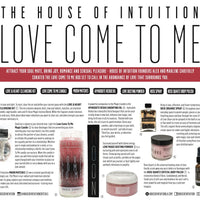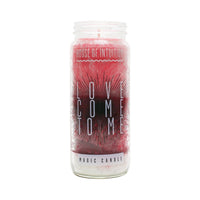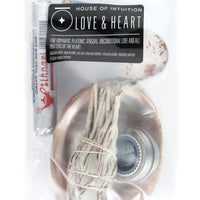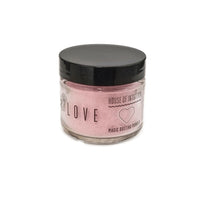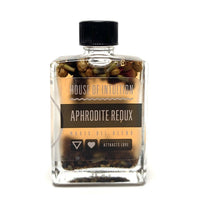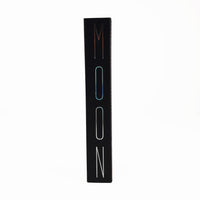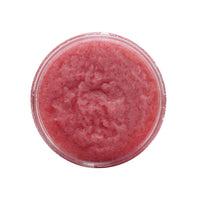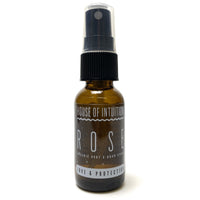 Attract your soul mate, bring joy, romance and sensual pleasure - House of Intuition founders Alex and Marlene carefully curated the Love Come To Me Box Set to call in the abundance of love that surrounds you.
SPIRITUAL TOOLS IN THE LOVE COME TO ME BOX:
Love Come To Me Magic Candle
Love Heart Ritual Cleansing Kit
Aphrodite Redux Anointing Oil
Moon Matches
Rose Organic Spray
Love Magic Dusting Powder
Rose Quartz Crystal Body Polish
Welcome in love and light. To start, clear the air and define your sacred space with the Love Heart Ritual Cleansing Kit. This kit contains abalone shell, charcoal tablets, matches, an intention infused candle, sage bundle, salts and Fe Ocan Magic Incense Blend. While the fragrant smoke cleanses your space and aura, think about what lower vibrations you want to clear out, and what energies you want to surround your sanctuary in. Send out a signal to your desired love. Light the Love Come To Me Magic Candle to clear blockages that are preventing you from meeting your true soul match. Use this candle to attract the partner of your dreams, as well as initiate the growth you need to undergo to be a quality partner in a relationship. Whether you're single and looking for a mate, or in a relationship needing a rebirth, the Love Come To Me candle can nurture. When the candle is done, you will find crystals inside that will be supercharged with your intention to place on your sacred altar or carry always with you as a love amulet.House of Intuition Moon Matches were created specifically for candle magic use. The Moon is our radiant and maternal celestial body. Under its glow, explore your emotional compass and meditate on what makes you feel most cherished and nurtured - to bring more of it into your life. A powerful companion to the Magic Candle is the Aphrodite Redux Anointing Oil.
Aphrodite Redux has a beautiful floral bouquet that can be used to help draw in new love, enhance love magic, and bring forth love in all its nuances. Packed with love herbs, this oil is sure to spark emotion. Dress your candles, add a few drops to your bath, or anoint yourself - just dab on your Third Eye, your wrists, or wherever you feel guided.Surround yourself with passionate and devoted energy. LOVE Magic Dusting Powder is a nurturing pink and represents love in all forms. Strew during sacred self-care rituals such as baths, sprinkle on the pages over which you journal, or dust lightly over symbolic talismans to amplify.Bring in love, affection, and foster tenderness. Use the Rose Organic Spray throughout your sacred or everyday space to anoint people, places or your very self. Inspiring peace and love through the scent of the Flower of Love, Rose can be sprayed in the bath or used as a hand or face wash to create an aura of harmony and syncopation. The soft, organic floral aroma dispels stagnant energy to create space for newer and higher vibrations.
Great for resetting and centering oneself. Made with magic, love and intention at House of Intuition using Rose essential oils in pure distilled water.Rose Quartz is the universal healing stone of love. Gently scrub away any auric debris or blockages with the Rose Quartz Crystal Body Polish - a restorative blend of Rose, Sandalwood, and Neroli. Small acts of self-care and nurturing for one's self is more powerful and magical than you could ever imagine.
Share Your Light With The Community
Upload your photo here or mention @houseofintuition on Instagram to be featured.
Explore what your fellow manifestors are saying!