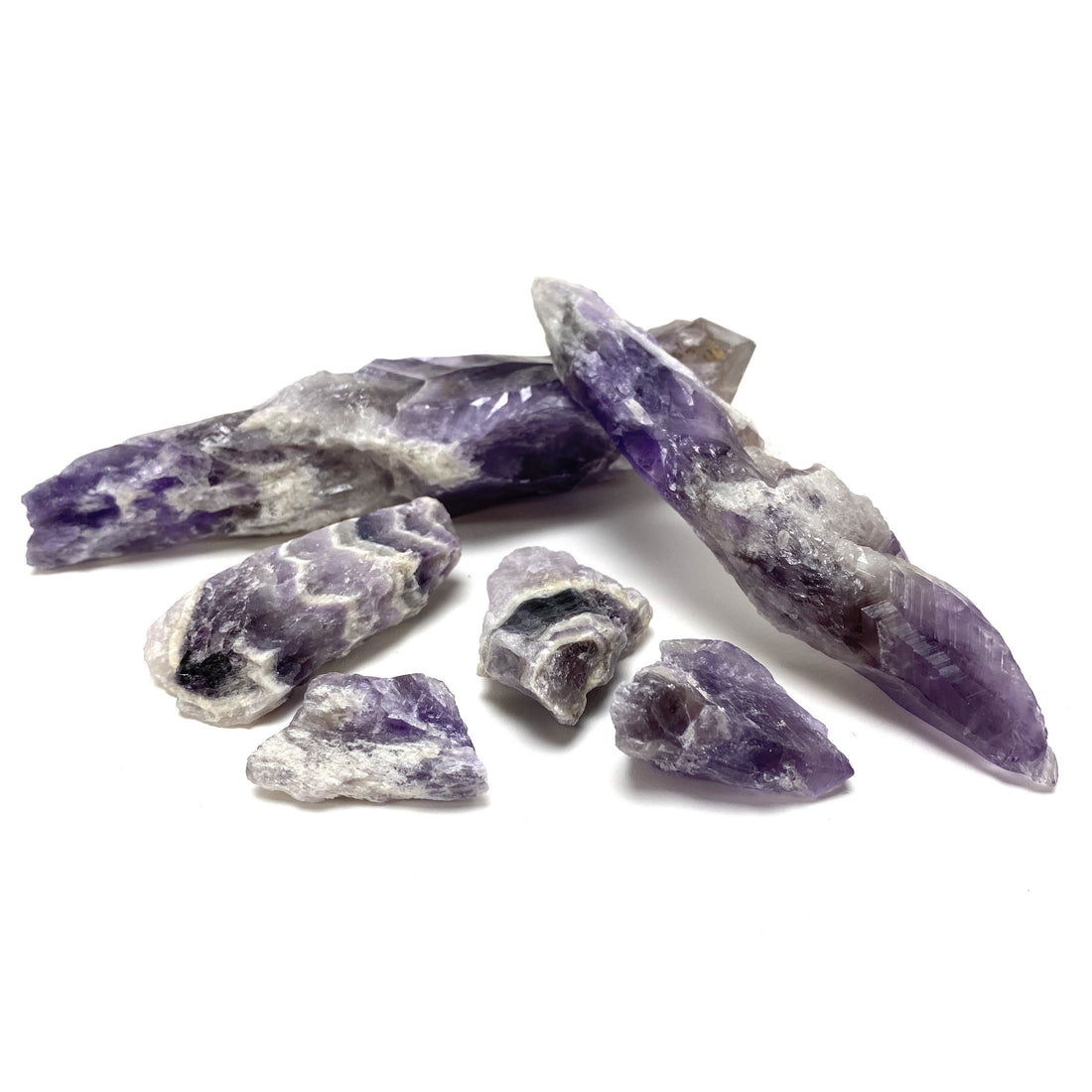 Chevron Amethyst Raw Point
About this ritual tool
More Details
Chevron Amethyst
 Chakra: Crown and Third Eye
Mother nature creates a beautiful, natural chevron pattern in this combination of amethyst and white quartz. This stone brings together the meditative qualities of amethyst with the amplifying qualities of quartz. This is a stone that will help you enhance your intuition and connect to your spirituality. Chevron Amethyst helps us to face change with grace and calm. The cleansing effect that this stone has on our energy field means it helps us to let go of things we're holding on to that we don't need. Chevron Amethyst understands our true potential and shows us how to reach it.
Chakra: Crown and Third Eye
Perfect size for your home or office, near your bed, workstation, or communal areas.
Size/shape may vary due to each stone being unique in color and form.
Approx. size
A. 1"- 2" tall 1" width
B. 1"- 2.5" tall 1"- 1.5" width
C. 2.5" tall 1" width
D. 4.5" tall 2" width
E. 5.5" tall 2.5" width
Share Your Light With The Community
Upload your photo here or mention @houseofintuition on Instagram to be featured.
Explore what your fellow manifestors are saying!