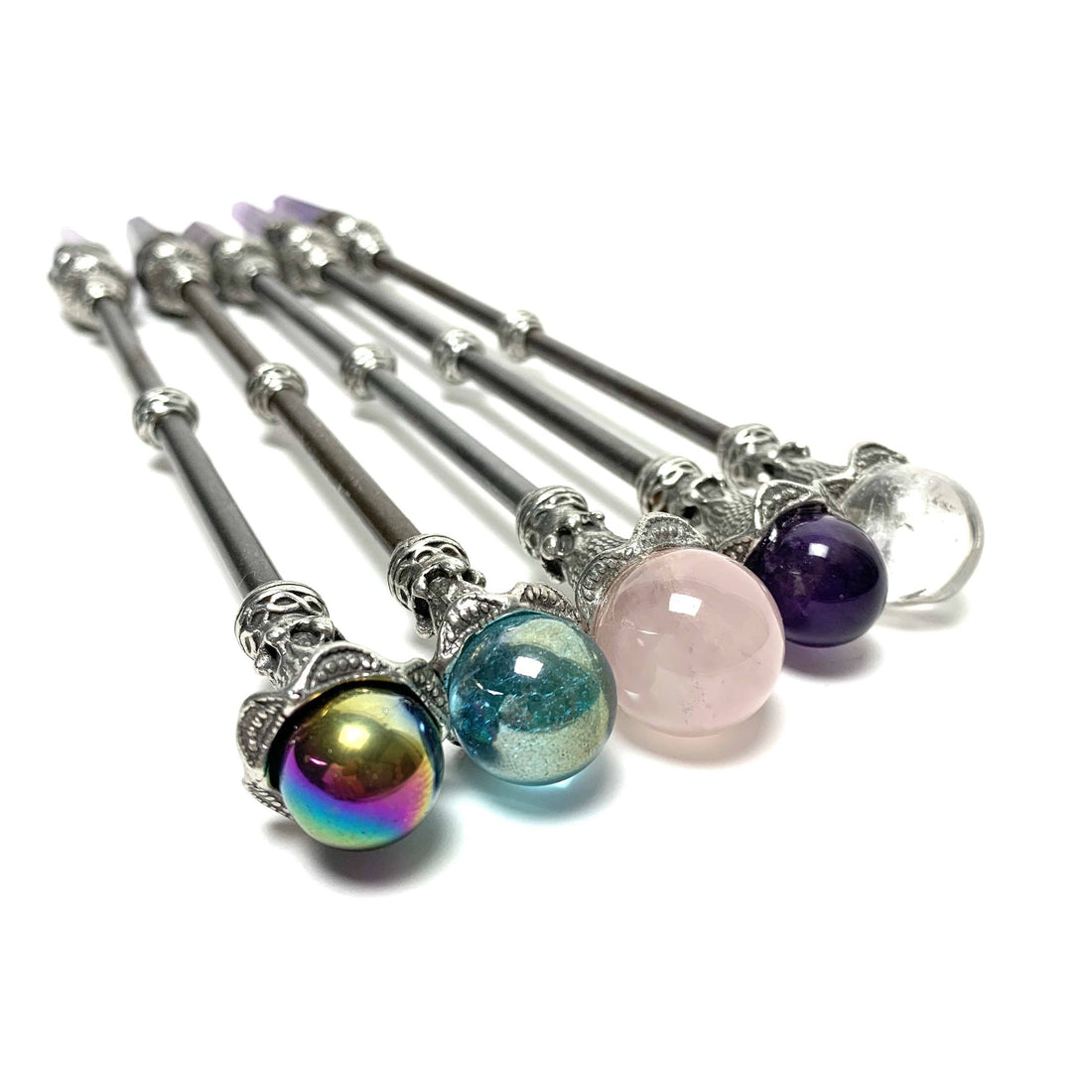 Amethyst Point and Crystal Sphere Fairy Magic Wand
Fairy Magic Wand
Amethyst point on one end, and crystal orb (of your choice) on the other. Worked together with pewter solder, elegant and beautiful. The pointed stone is approx. 1.25 inches long with a crystal sphere on the end.
Crystal Sphere (Orb) comes in the following choices:
A. Titanium Aura Quartz
B. Aqua Aura Quartz
C. Rose Quartz
D. Amethyst
E. Clear Quartz
Faeries are said to reside in forests, fields, and flower gardens. They are keepers of magical secrets. The magic that faeries possess is grounded in a deep love and respect for nature. A strong connection to fairy magic is called forth in this tiny wand.
The person attracted to this delicate wand will be seeking their own grounding within themselves to joyful magical play.
Share Your Light With The Community
Upload your photo here or mention @houseofintuition on Instagram to be featured.
Explore what your fellow manifestors are saying!