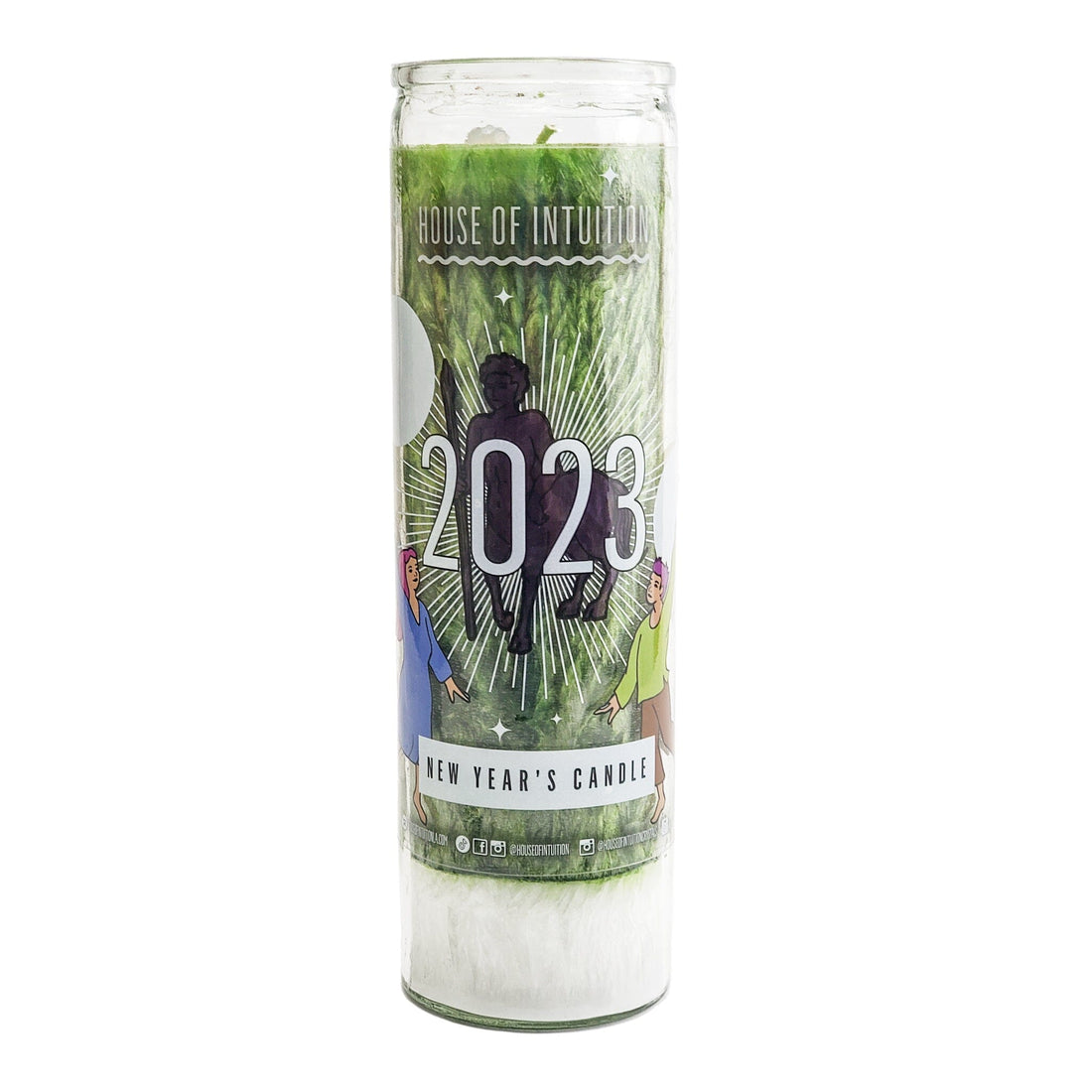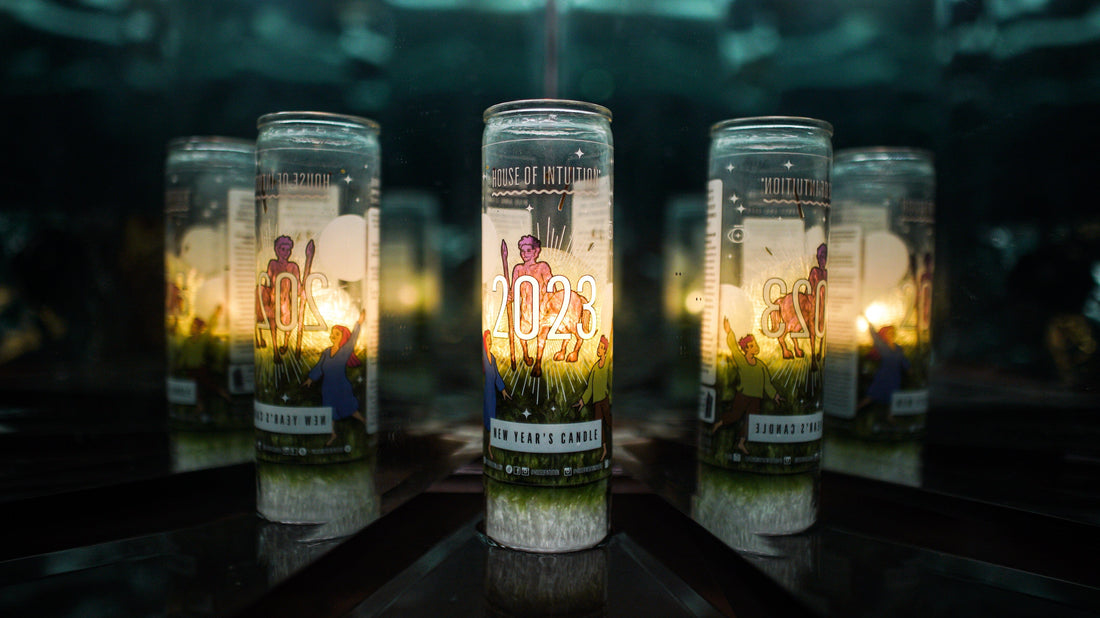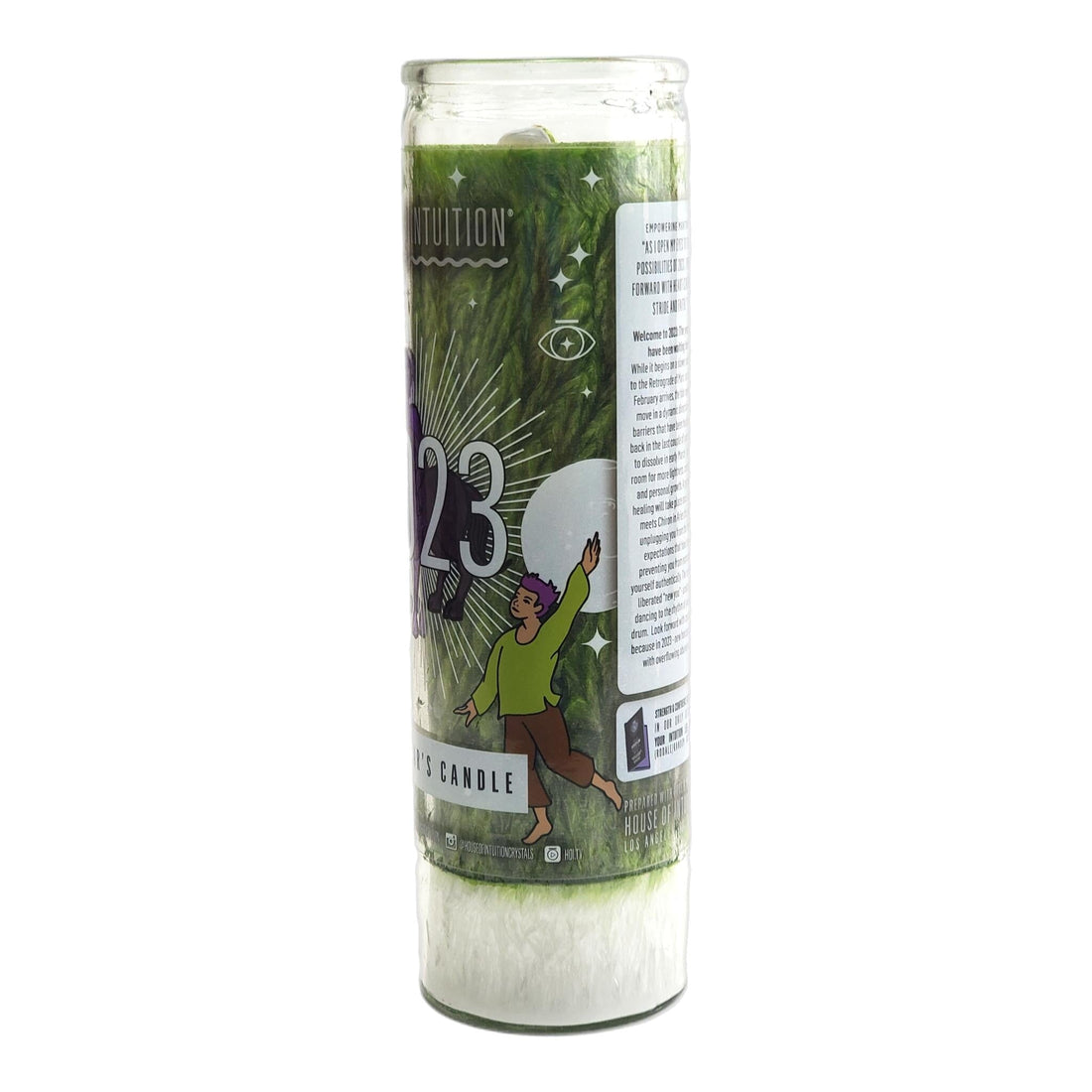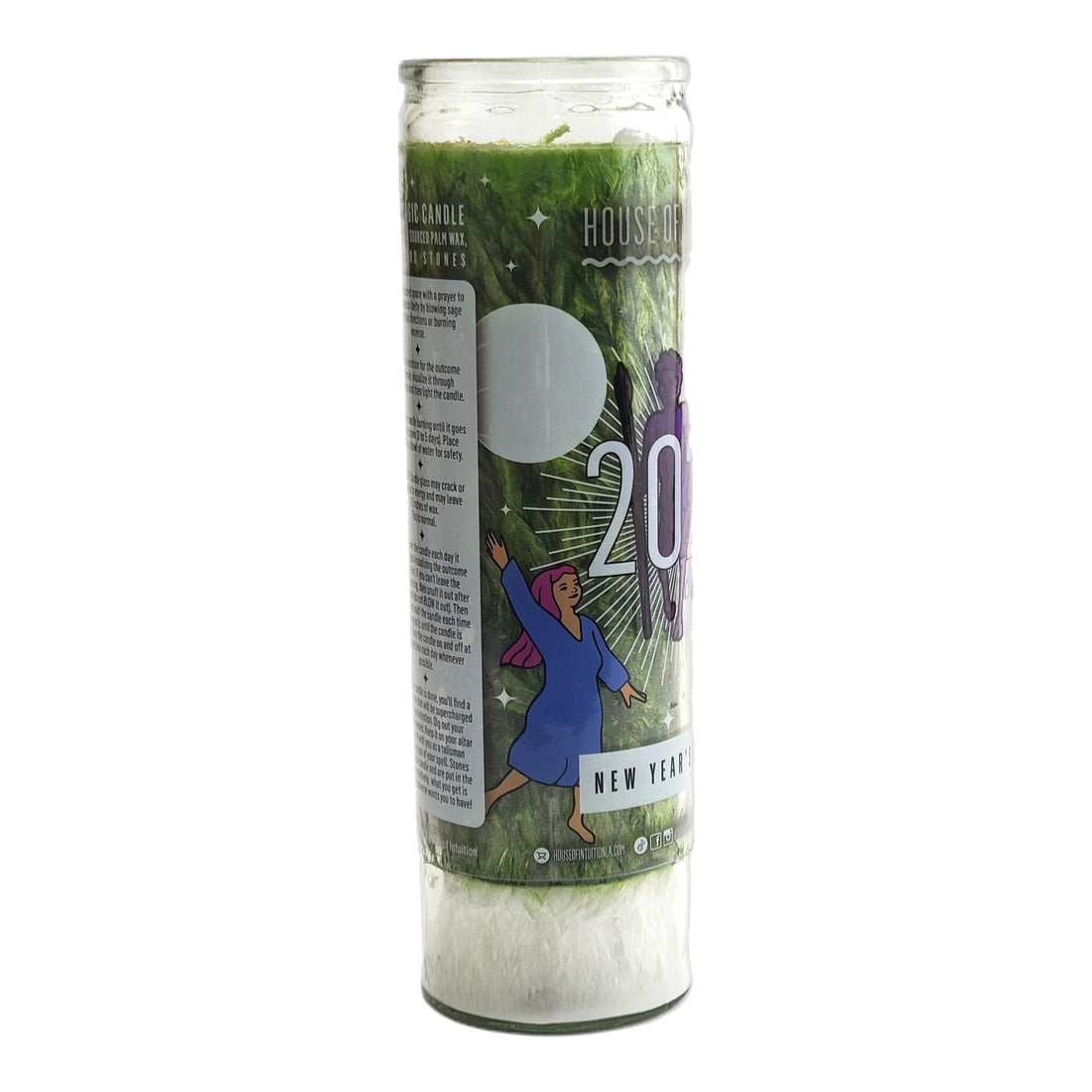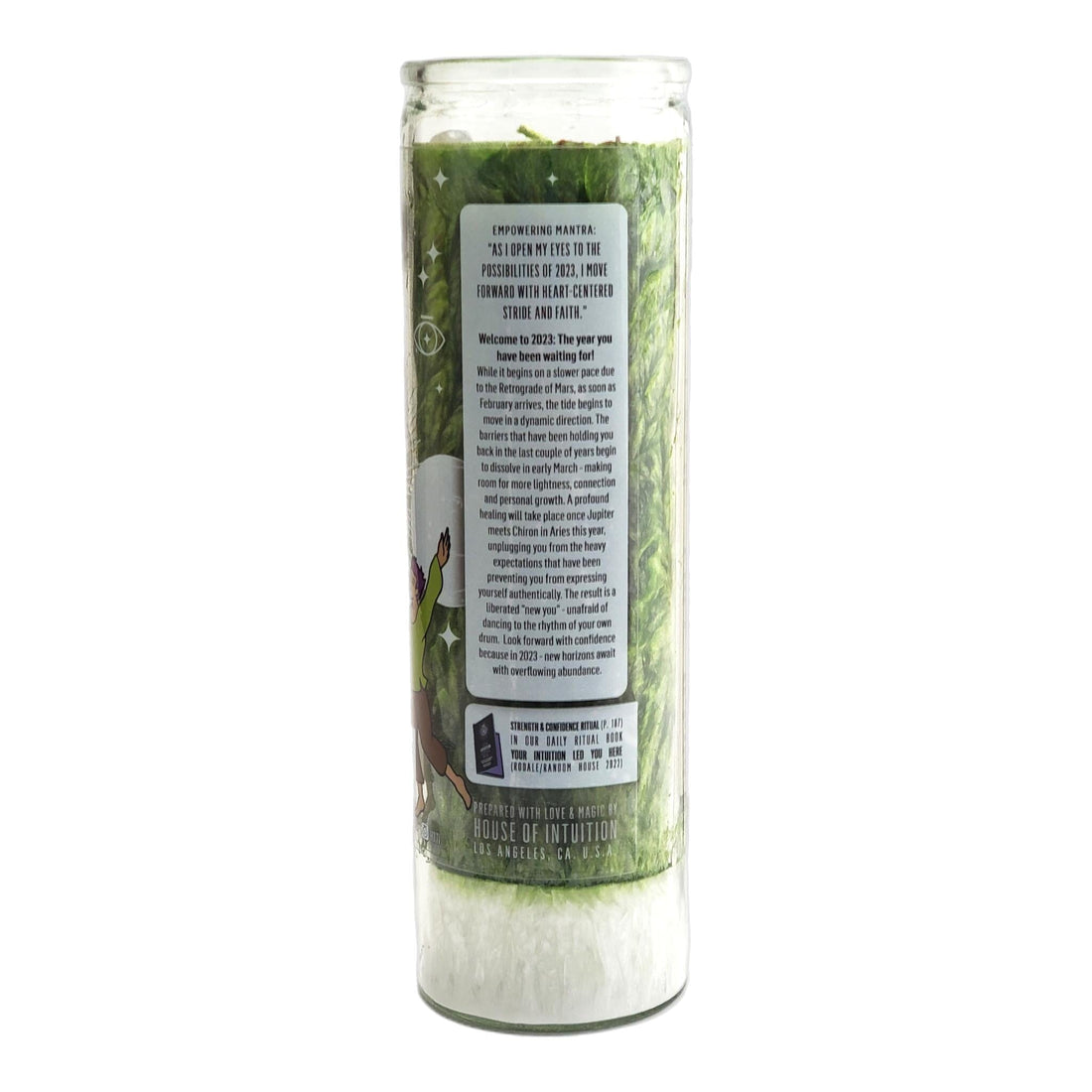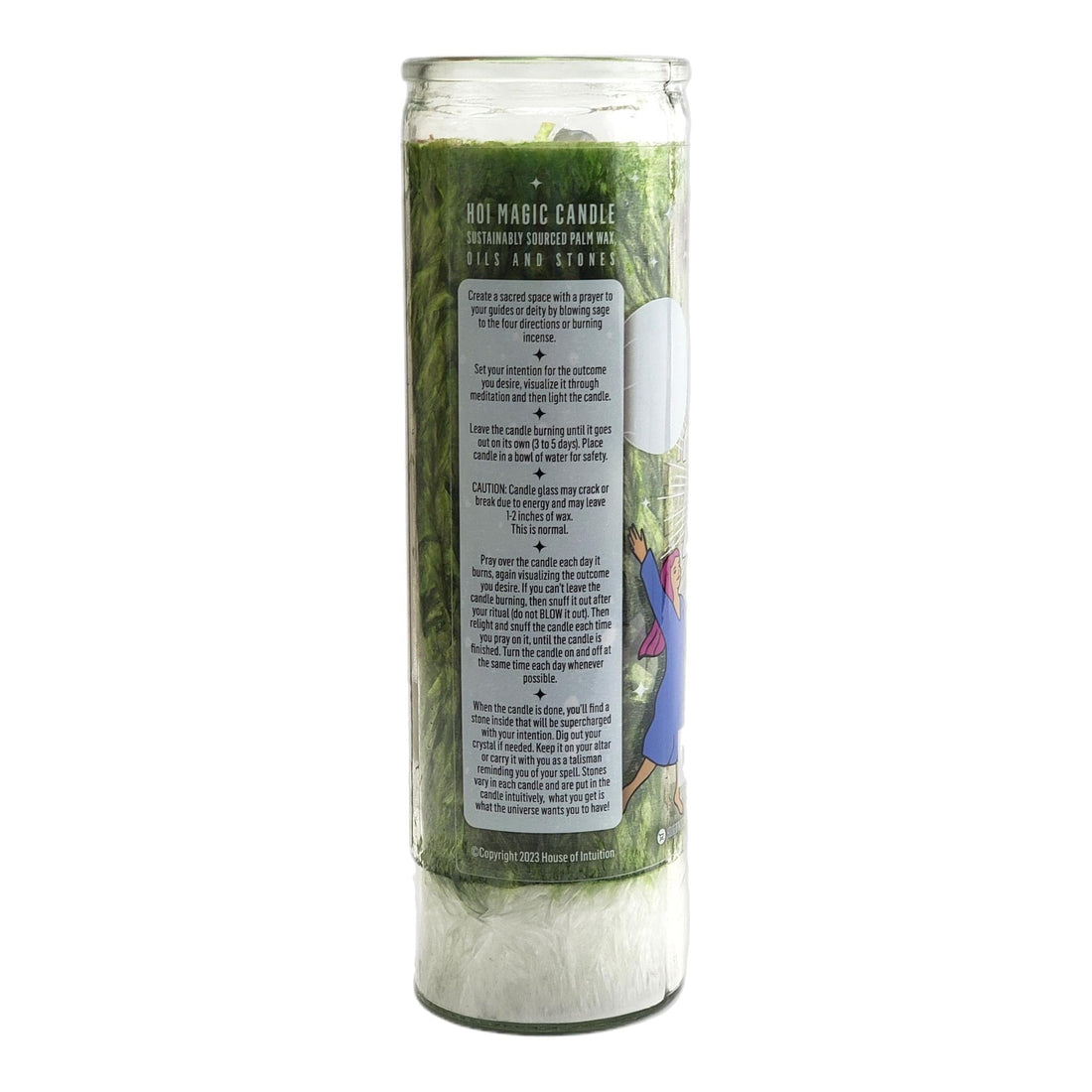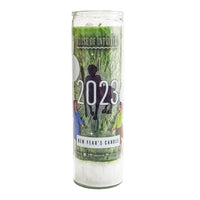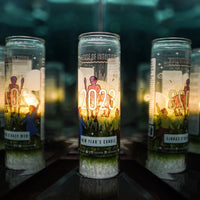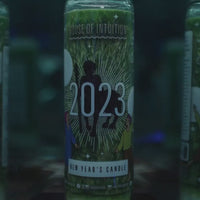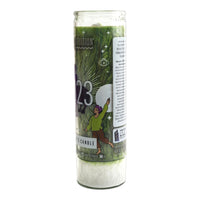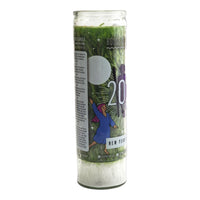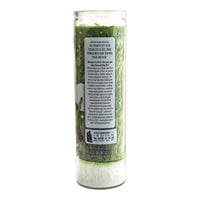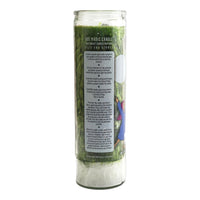 2023 New Year's Magic Candle (Limited Edition)
Tune into your intuition and the messages sent from the Universe to release and receive. As you open the road to receive blessings coming your way, enter 2023 with an open mind and open heart for new beginnings.
MEDITATE AS YOU LIGHT THE MAGIC CANDLE: Reflect on your past and look into your future. Look within and acknowledge your journey. See all that you have accomplished and all that you have not. This year is about big changes, creativity and manifesting. Use this energy to catapult you through to your deepest desires and the goals that you have pushed aside during the past challenging times. Manifest by staying focused and being clear on your direction.
EMPOWERING MANTRA: "As I open my eyes to the possibilities of 2023, I move forward with heart-centered stride and faith."

Welcome to 2023: The year you have been waiting for! While it begins on a slower pace due to the Retrograde of Mars, as soon as February arrives, the tide begins to move in a dynamic direction. The barriers that have been holding you back in the last couple of years begin to dissolve in early March - making room for more lightness, connection and personal growth. A profound healing will take place once Jupiter meets Chiron in Aries this year, unplugging you from the heavy expectations that have been preventing you from expressing yourself authentically. The result is a liberated "new you" - unafraid of dancing to the rhythm of your own drum. Look forward with confidence because in 2023 - new horizons await with overflowing abundance.

This candle has been programmed with intentions, magic. As it burns, let it surprise and reveal to you the most important key to your 2023.

Candles are lightly scented and dressed with crystals inside. Made with 100% all natural and sustainable palm wax.

Please note: Dressing the candle or moving it may disturb the wax and wick. For maximum magical results, do not blow the candle out - SNUFF IT OUT. For safety be careful when handling candle while burning, the glass can be hot to the touch. Keep away from reach of children and pets.
Share Your Light With The Community
Upload your photo here or mention @houseofintuition on Instagram to be featured.
Explore what your fellow manifestors are saying!