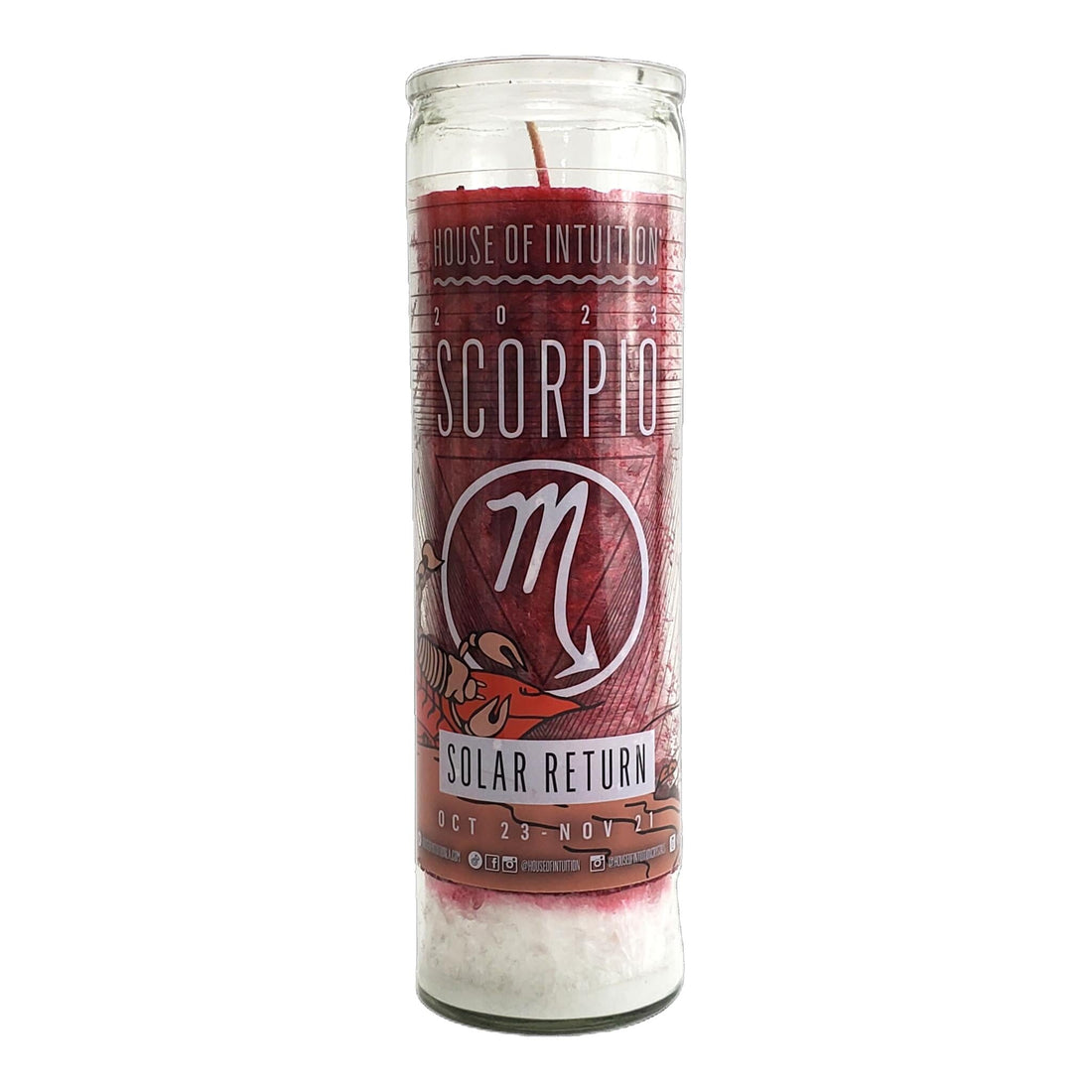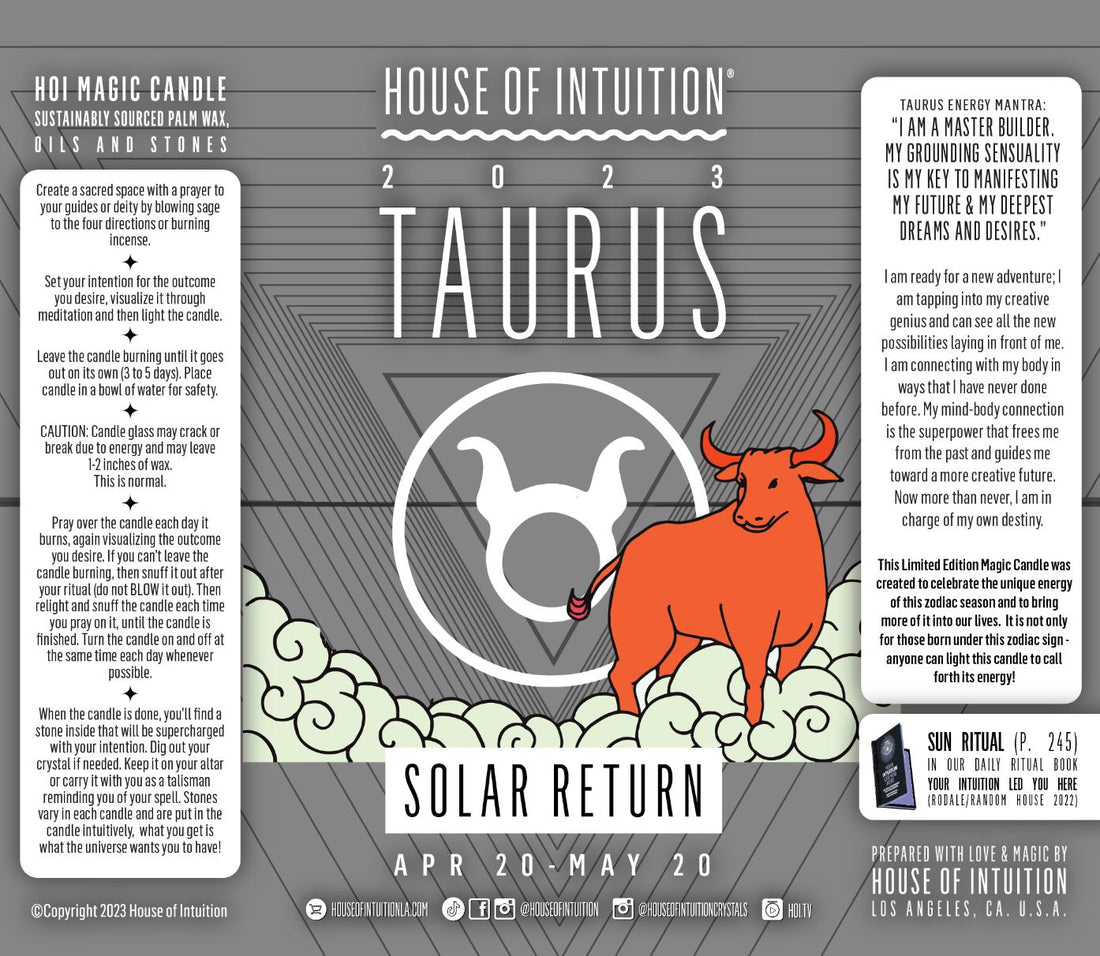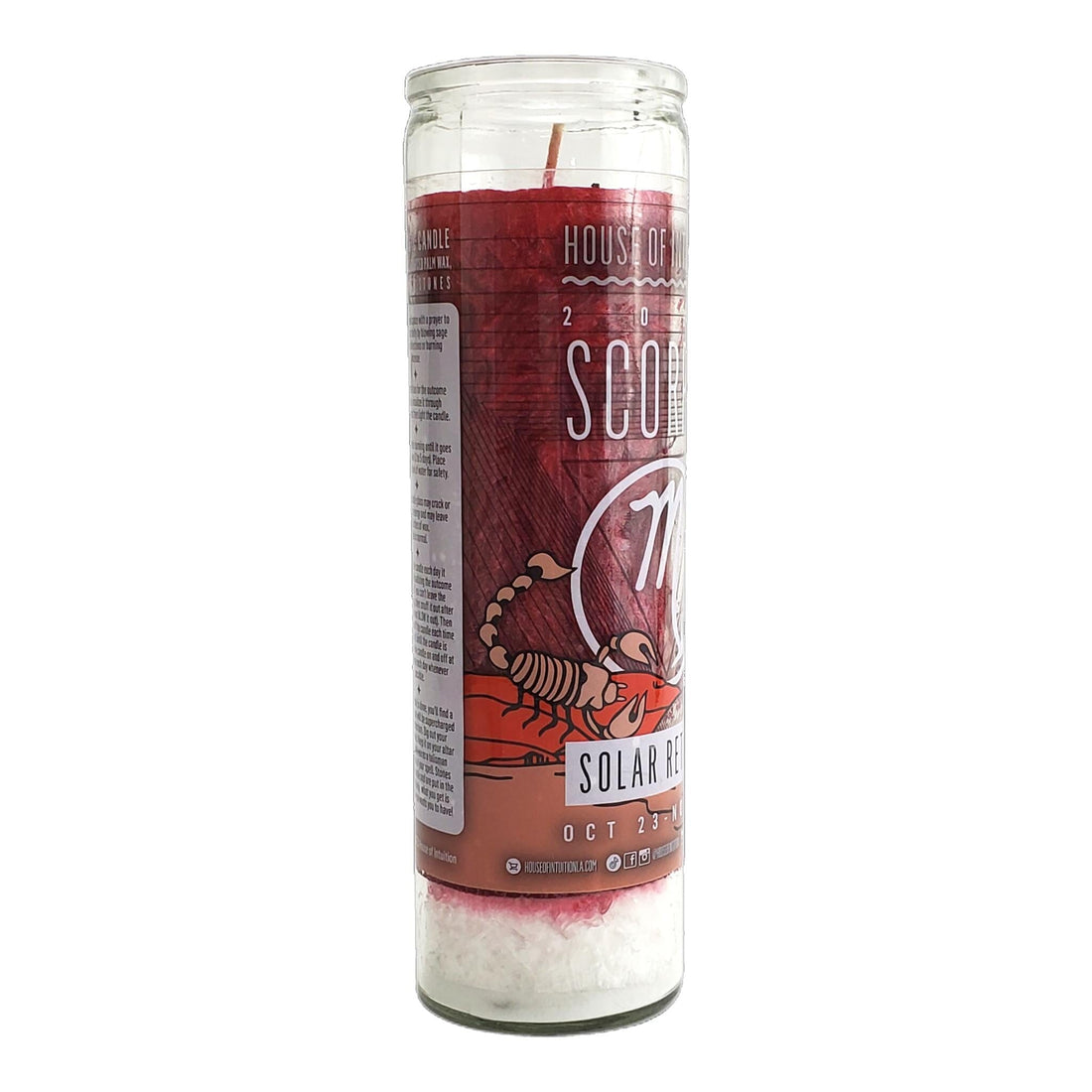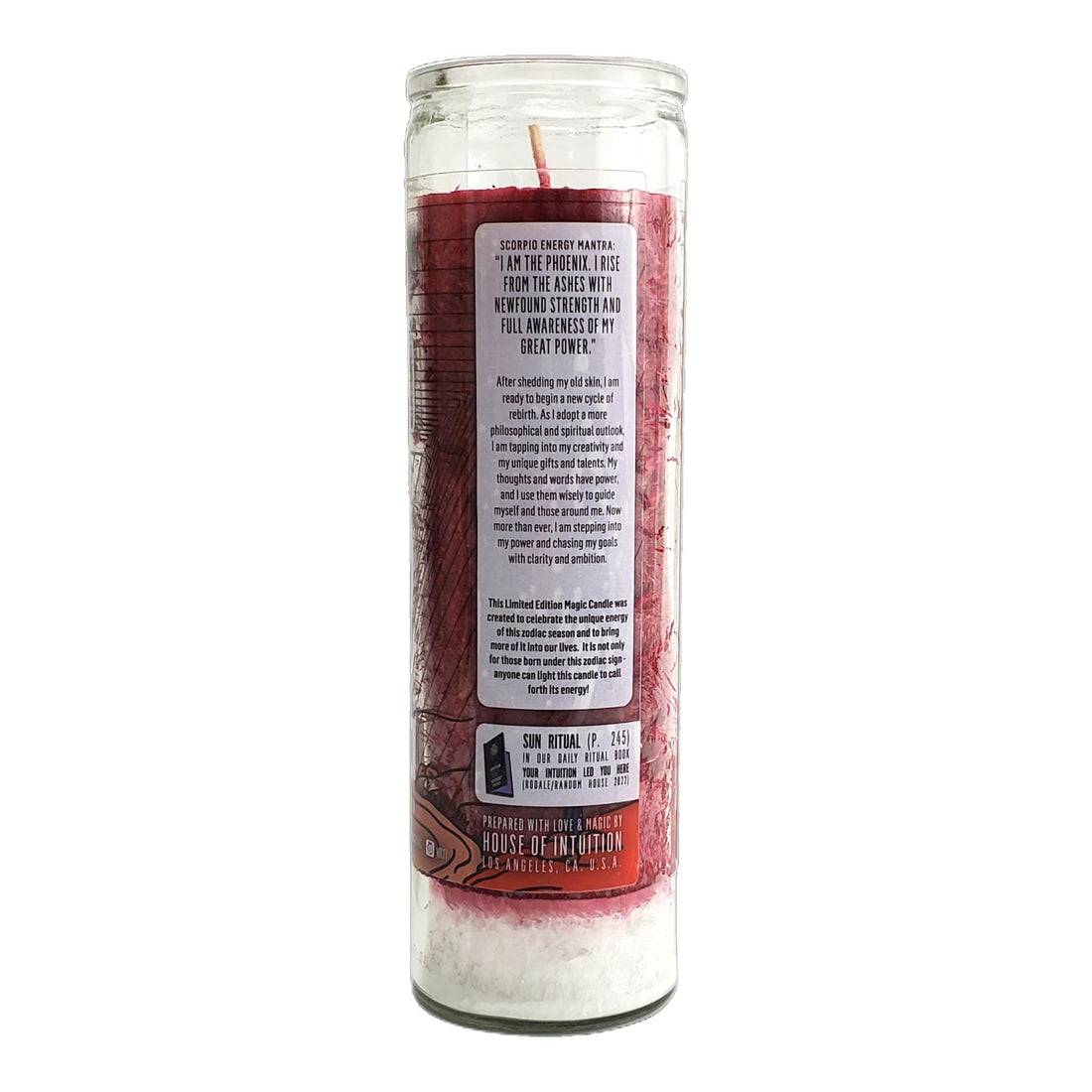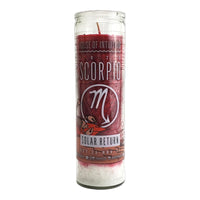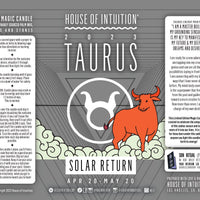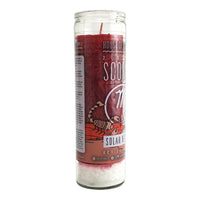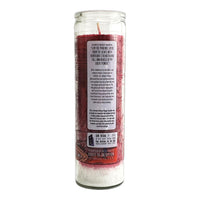 2023 Scorpio Solar Return Magic Candle | October 23 - November 21 (Limited Edition)
OCTOBER 23 - NOVEMBER 21

This Limited Edition Magic Candle was created for anyone who wishes to cultivate the unique energy of this zodiac season and bring more of it into their life. Not only for those born under this zodiac sign - light this candle and speak this specialized mantra to call forth its energy!
SCORPIO ENERGY MANTRA: "I am the Phoenix. I rise from the ashes with newfound strength and full awareness of my great power. After shedding my old skin, I am ready to begin a new cycle of rebirth. As I adopt a more philosophical and spiritual outlook, I am tapping into my creativity and my unique gifts and talents. My thoughts and words have power, and I use them wisely to guide myself and those around me. Now more than ever, I am stepping into my power and chasing my goals with clarity and ambition."

Please note: Dressing the candle or moving it may disturb the wax and wick. For maximum magical results, do not blow the candle out - SNUFF IT OUT. For safety be careful when handling candle while burning, the glass can be hot to the touch. Keep away from reach of children and pets.
Share Your Light With The Community
Upload your photo here or mention @houseofintuition on Instagram to be featured.
Explore what your fellow manifestors are saying!