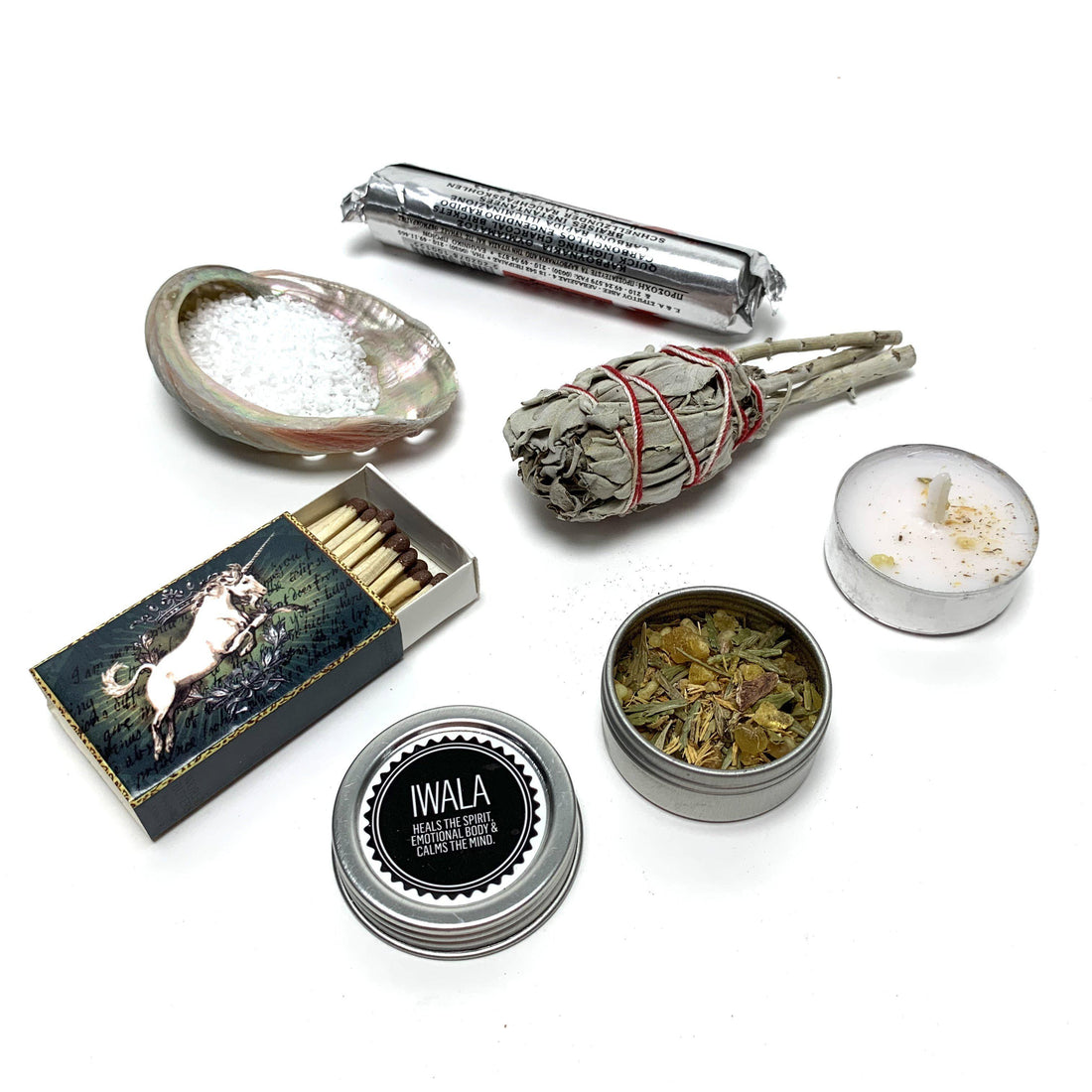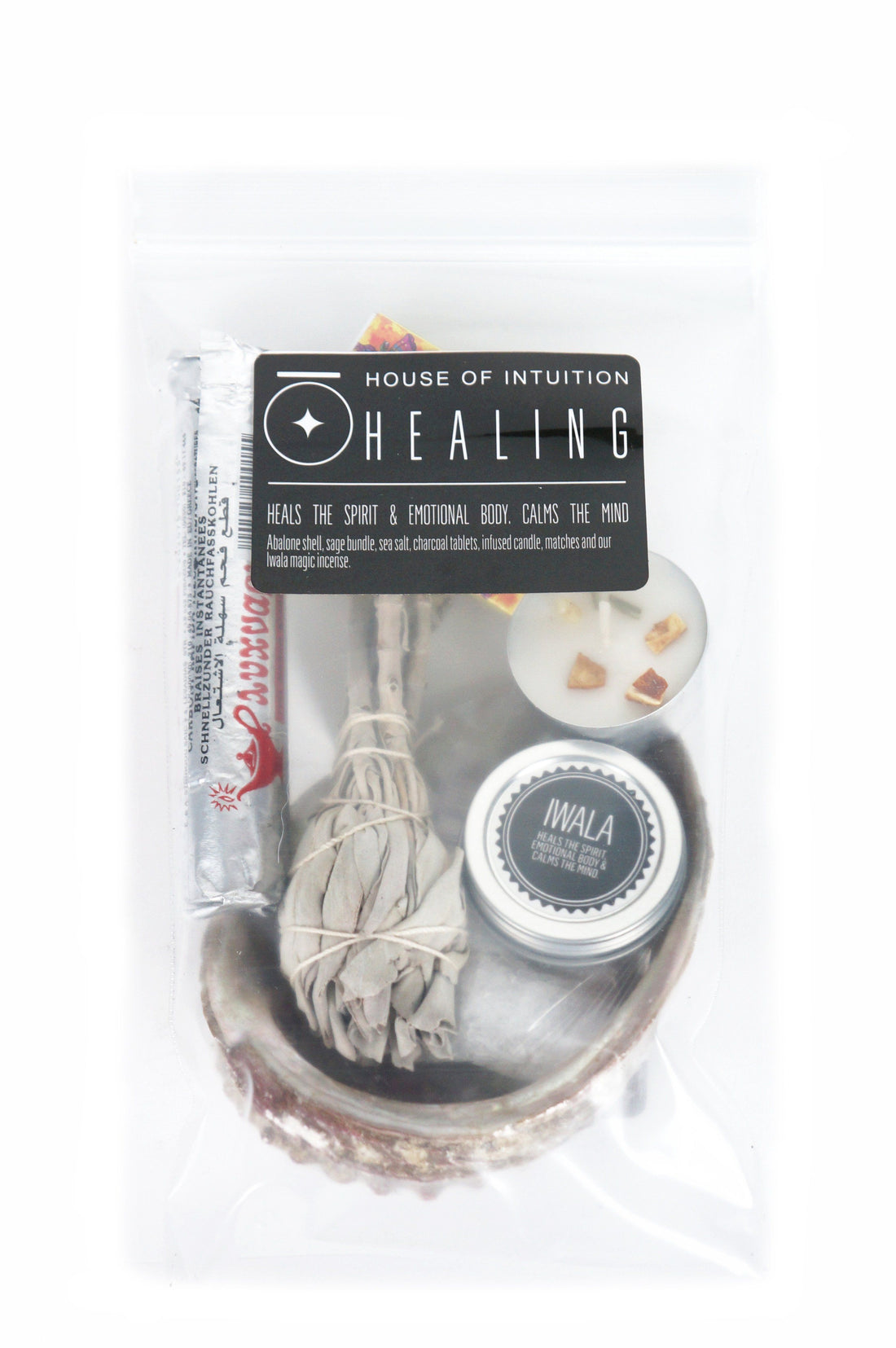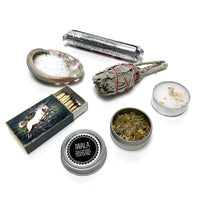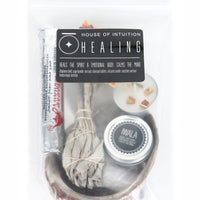 House of Intuition's Ritual Cleansing Kit
Cleanse your space of stagnant energies as part of your daily routine or for your ceremonial working.
Keep out of reach of children and pets
Choose your kit below when ordering:
How to Use
1.Place Sea Salt on the inside of the Abalone Shell
2.Light the tip of the Sage Bundle with the Matches (Note: It may take a moment for the Sage Bundle to catch aflame)
3.Once the Sage Bundle is lit, let it stay lit for approximately 5-15 seconds
4.When the 5-15 seconds is over, blow out the flame of the Sage Bundle
5.Place the smoldering Sage Bundle onto the Sea Salt in the Abalone Shell
6.Starting from the back of your home or altar space, fan the smoke of the Sage Bundle
7.Move from room to room while fanning the smoke from the Sage Bundle, relighting the Sage Bundle once it stops smoking
8.Once you have finished cleansing with sage, place the Sage Bundle onto a heat-proof plate or surface
9.From the package of Charcoal Tablets, take one round of Charcoal Tablet and place it on the Sea Salt in the Abalone
10.With the Match, carefully light the Charcoal Tablet as it will spark once you've lit it (Note: We recommend to place the Abalone Shell onto a heat-proof plate or bowl when using the Charcoal Tablet as it will get hot)
11.Once the Charcoal Tablet has turned gray, add a pinch of the accompanying Incense Blend onto the Charcoal Tablet (Note: The more you add, the smokier it will get)
12.You may also use this time to walk through your space to help set the intention with the smoke of the Incense Blend
13.When finished going through your space, return to your altar and place the Abalone Shell out of reach of any children or pets as it will stay hot until it is finished burning
14.When ready, light the Candle to help bring in the Light
Share Your Light With The Community
Upload your photo here or mention @houseofintuition on Instagram to be featured.
Explore what your fellow manifestors are saying!