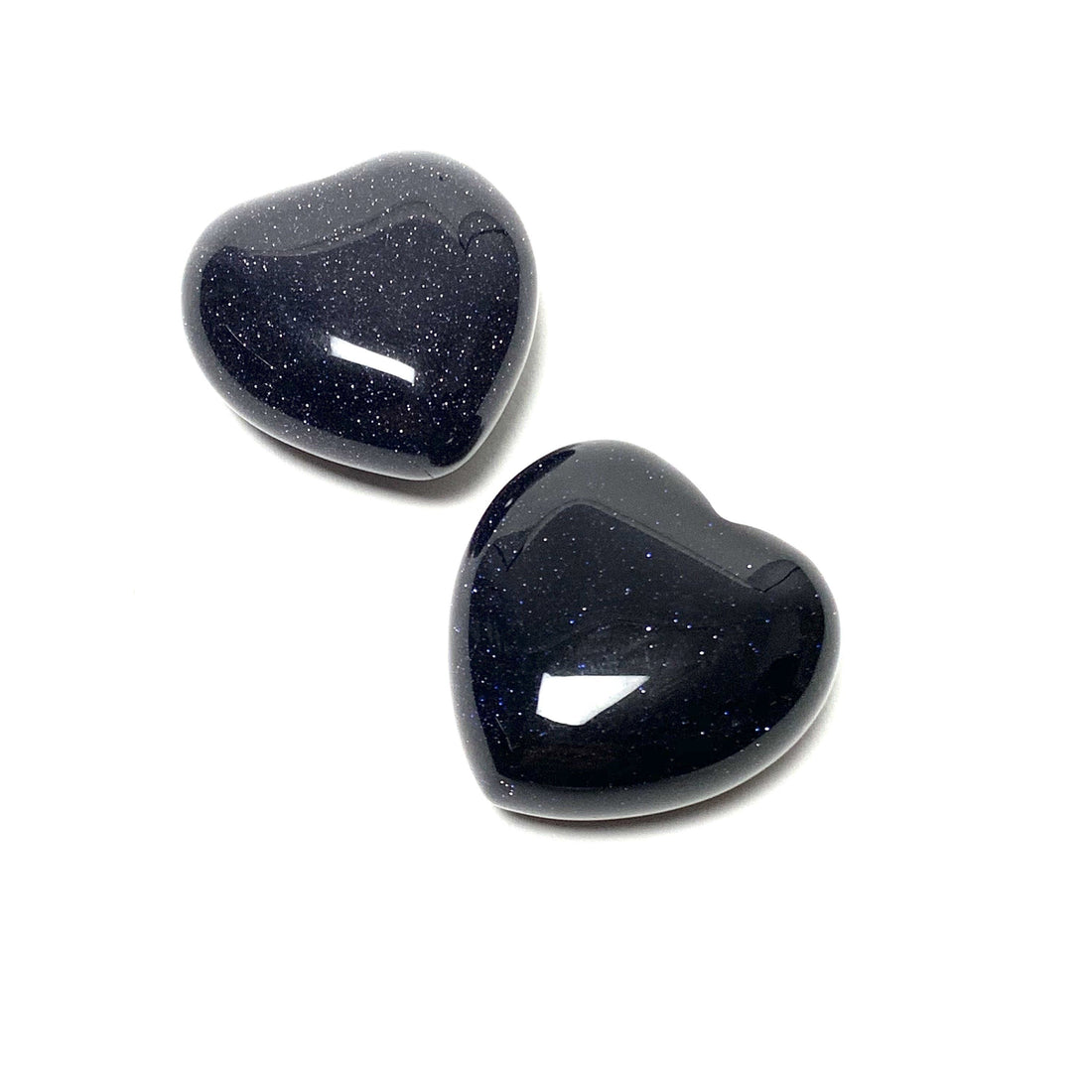 Chakra: Throat

Blue Goldstone is like staring into the night sky, reminding us how vast the universe is and the endless possibilities within it. A stone of new beginnings and self-discovery, Blue Goldstone helps us to find the light within the darkness. It wants us to be the most authentic, high vibrational version of ourselves, because once we are this is when we truly shine. The shimmer of Blue Goldstone is due to the copper within the stone, making it a powerful conductor, sending our affirmations and goals out into the universe.
Crystals in a heart shape are great for calling in love of all types. Used over the heart chakra, they allow you to bring in the energies of the stone and dispel blockages related to love or heart healing. This shape can also be used for manifesting new love in your life and calling in more passionate energies. They make a wonderful totem, to carry with you throughout the day as a reminder that you are worthy of love and your divine place in the universe.
Size, shape, and exact color varies due to each stone being unique.
Share Your Light With The Community
Upload your photo here or mention @houseofintuition on Instagram to be featured.
Explore what your fellow manifestors are saying!