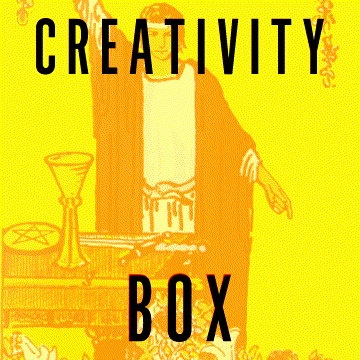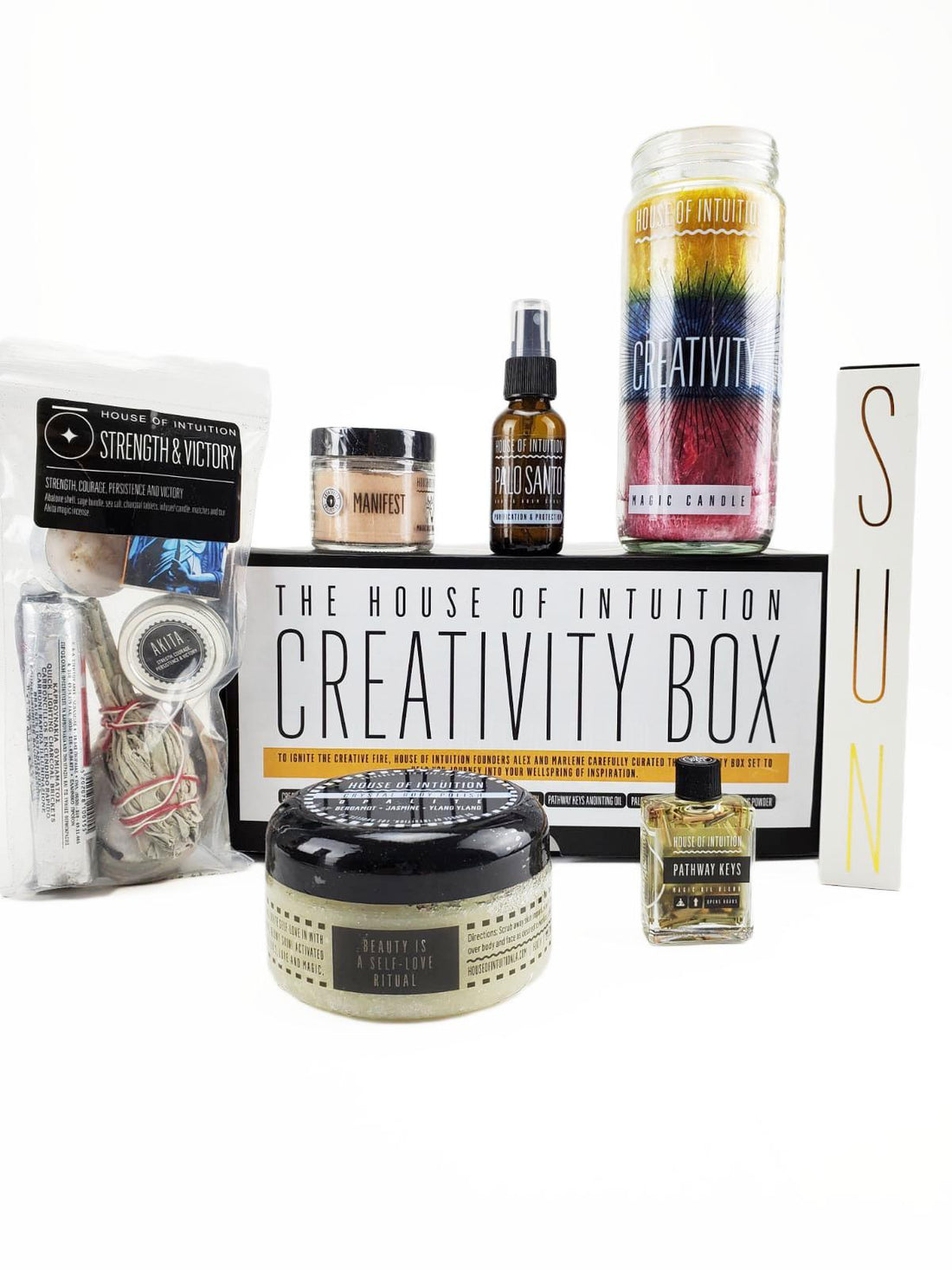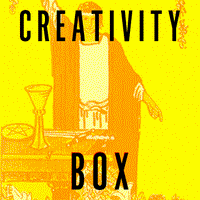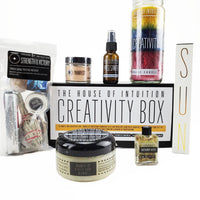 Creativity Box
$110.00
Sale

$121.00

• Save
To ignite the creative fire, House of Intuition founders Alex and Marlene carefully curated the Creativity Box Set to help you journey into your wellspring of inspiration.
INSPIRATIONAL TOOLS IN THE CREATIVITY BOX:
Creativity Magic Candle
Pathway Keys Anointing Oil
Palo Santo Spray 1 oz
Opalite Crystal Body Polish
Manifest Magic Dusting Powder
Sun Matches
Strength & Victory Smudge Kit
To start, cleanse the air and define your sacred space with the Strength Victory Smudge Kit. This ritual kit contains abalone shell, charcoal tablets, matches, an infused candle, salts and Akita Magic Incense Blend. While smudging your space and aura, think about what energies you seek to remove so that you can make space for the energy you want to invite in. Drive out negative vibes as the smoke clears your mind and spirit.
Let the Creativity Magic Candle shed light on new angles of vision. As you journey into yourself, foster the awakening of your creative presence. Every thought creates vibration; every spoken word crystalizes manifestation; and with written word and strokes, your ideas come full circle to be solidified in reality. Follow your intuition to guide your unique process. Remember to find the crystal inside the candle as a talisman of your ritual.
A creative companion to the Magic Candle is the Pathway Keys Anointing Oil to stimulate your senses. Bright notes of fresh citrus help inspire joy and stimulate both your Sacral and Crown Chakras to allow a flow of artistic insight and opportunity. Incorporate this handcrafted oil into your rituals by anointing your candle, adding it to your bath, or lightly dabbing it on your skin during your brainstorming process.
With the Manifest Magic Dusting Powder, sprinkle its bright energy to invoke new ideas, creativity and the powers of manifestation. There's nothing more fun than manifesting inspiration in your sacred space!
The Palo Santo Organic Spray is used for cleansing, purifying and banishing evil spirits. We sustainably source our Palo Santo from our cofounder Alex Naranjo's motherland. Use the Palo Santo Organic Spray to purify your sacred space. You have the freedom to create your reality.
Opalite is a powerful healing crystal that aides in the expression of true-self and realization of your full potential. Use the Opalite Crystal Body Polish to scrub away skin impurities with the highest intention. Welcome in endless light and energetic love.
House of Intuition Sun Matches were created specifically for candle magic use. The Sun represents the greatest reflection of ourselves, as it is our soul's truest and most authentic identity. It is the source of all life on Earth and its abundance flows infinitely.
Share Your Light With The Community
Upload your photo here or mention @houseofintuition on Instagram to be featured.
Explore what your fellow manifestors are saying!