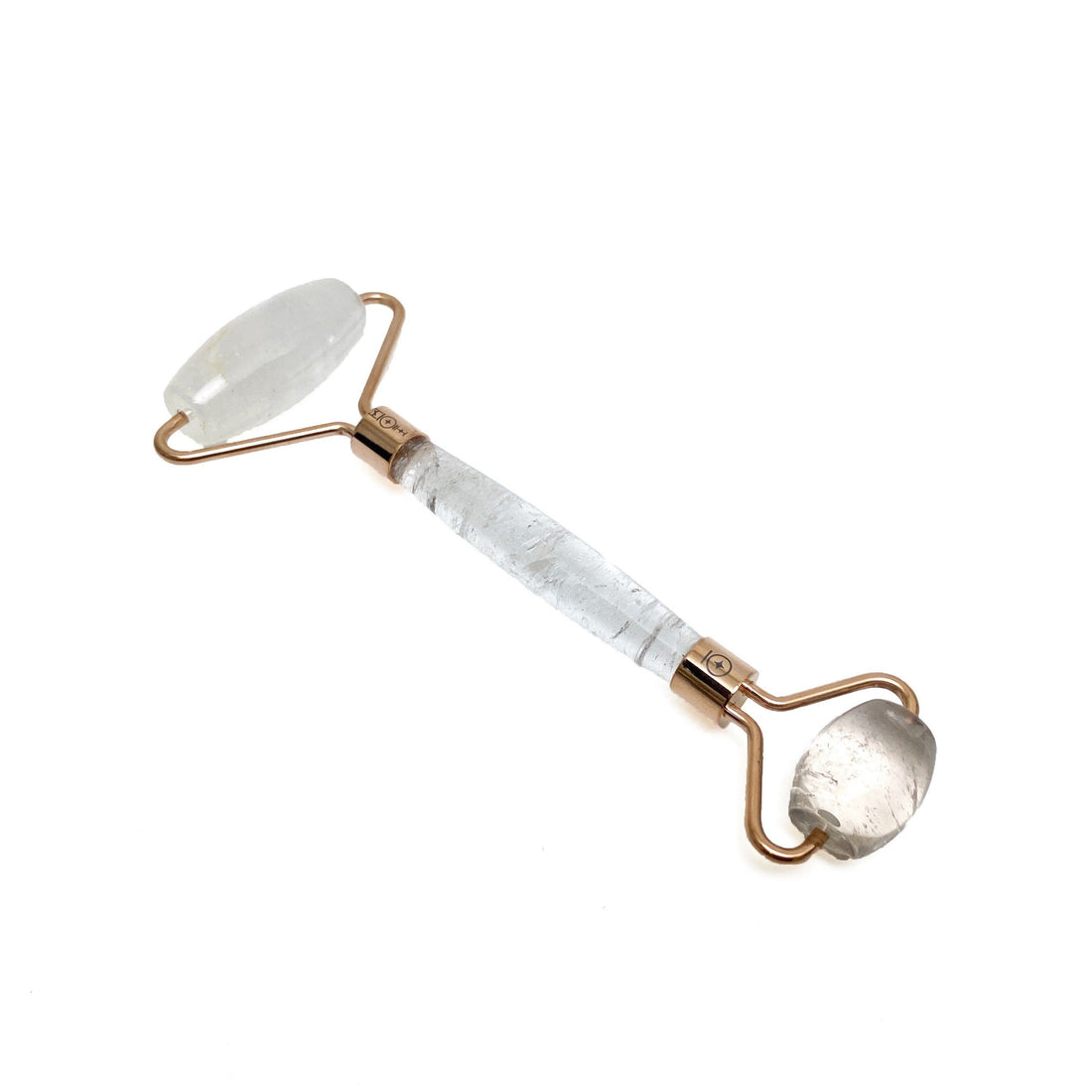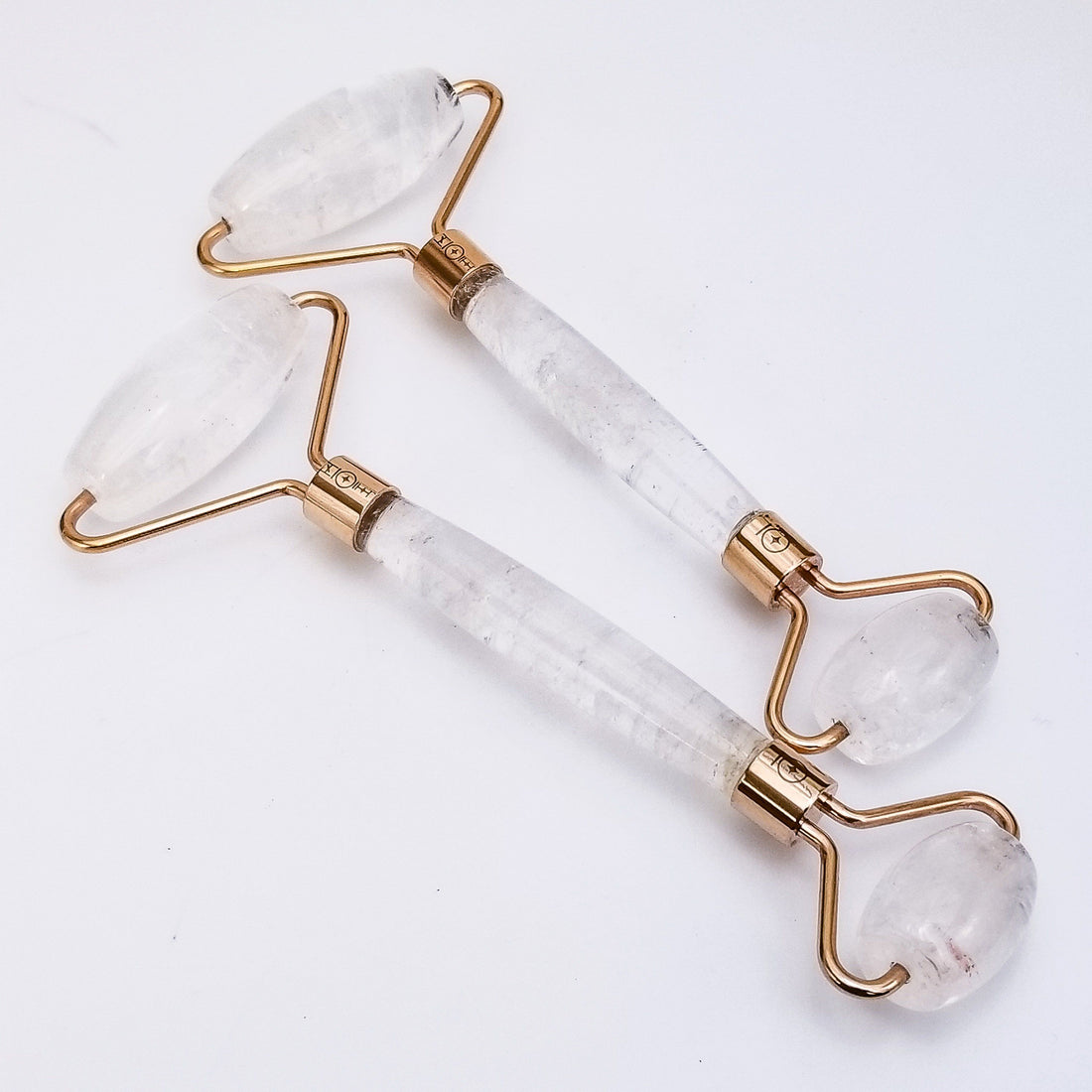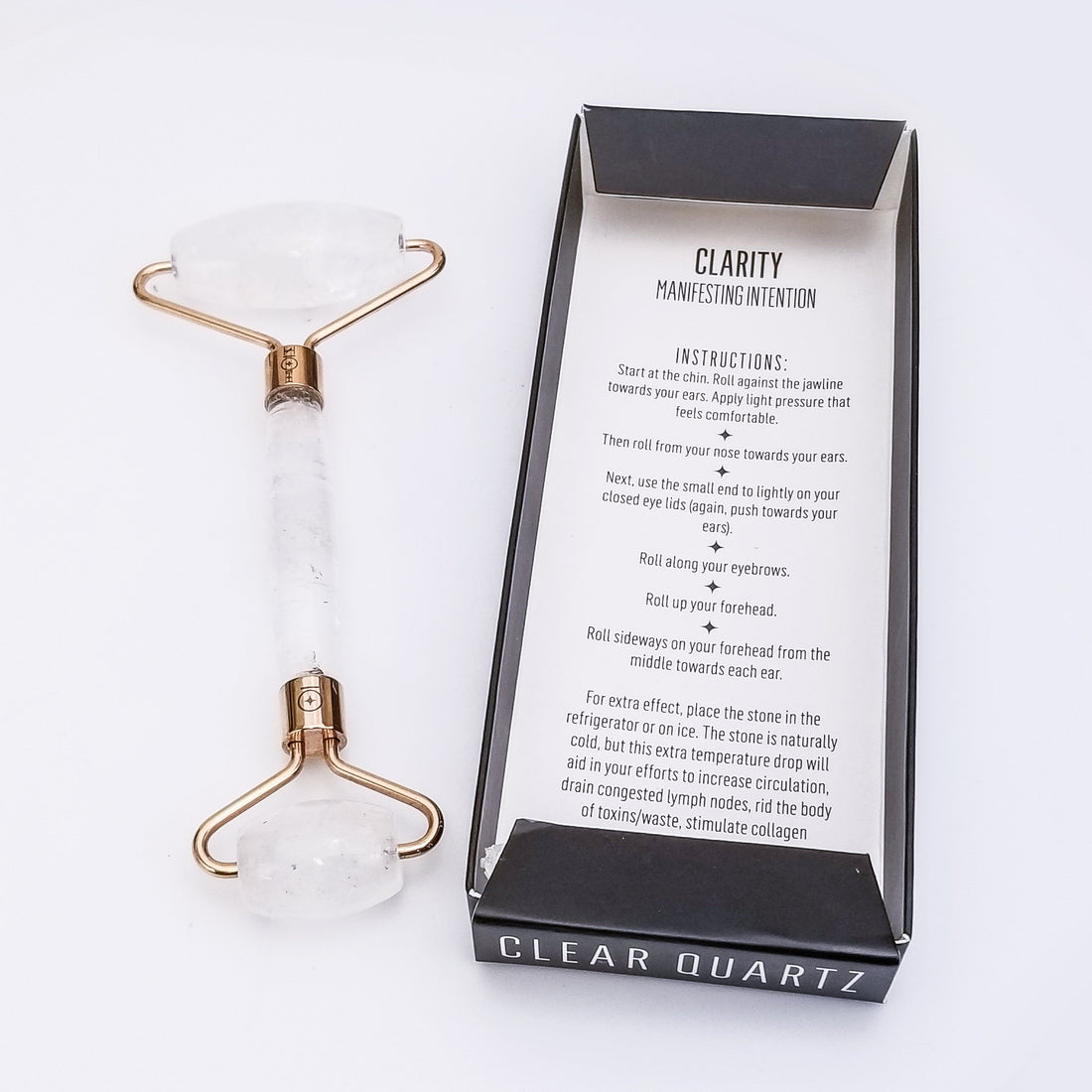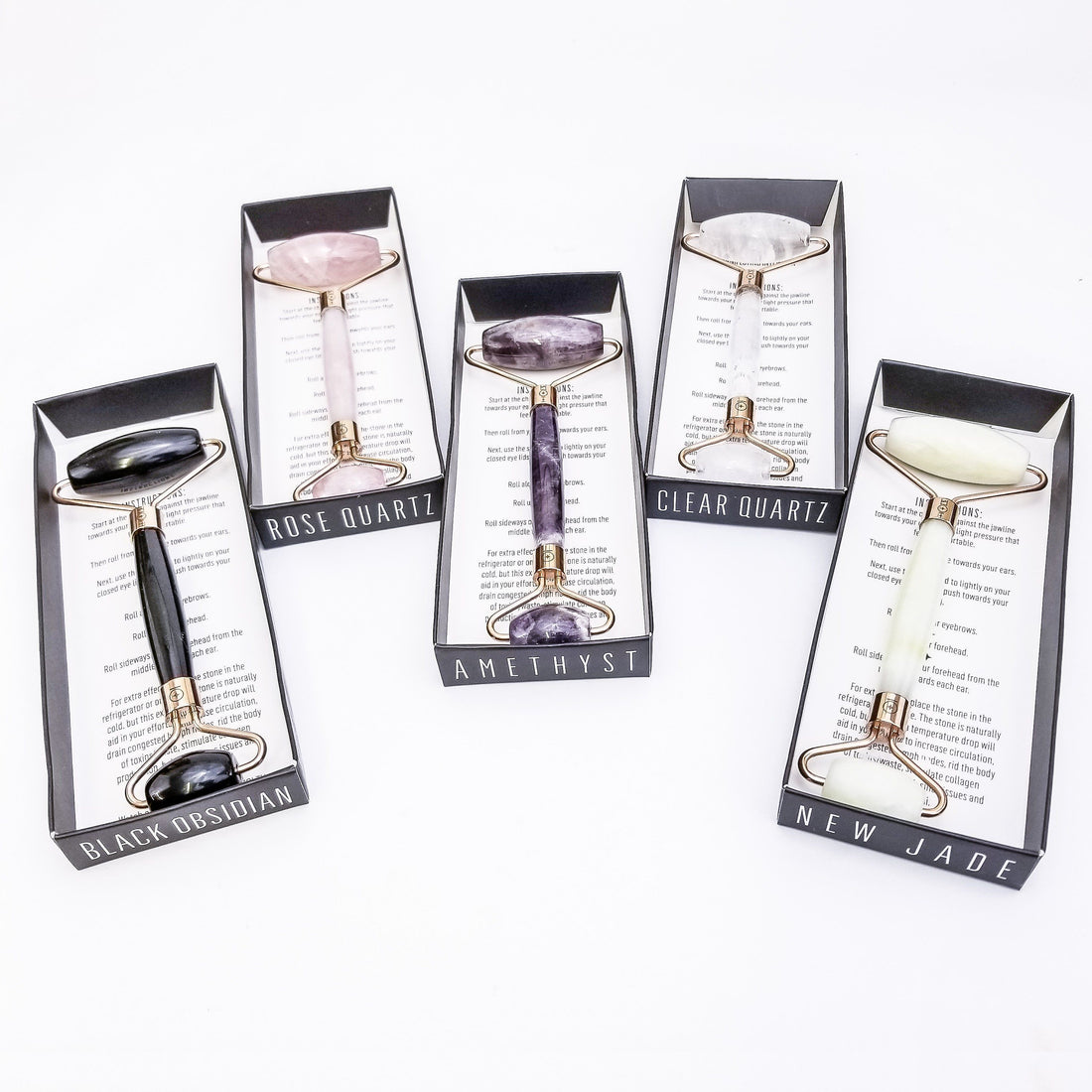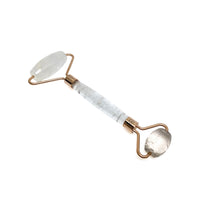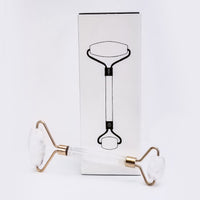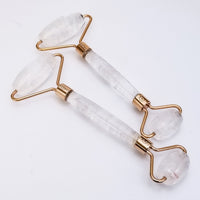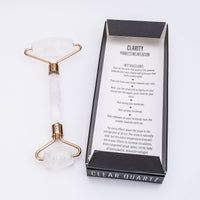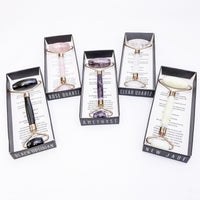 HOI Clear Quartz Crystal Roller
Introducing HOI's own lineup of beautifully packaged Crystal Rollers with premium crystals.
Crystal: Clear Quartz
Clear Quartz Absorbs, stores, releases and regulates energy. Brings clarity to communication. Intensifies healing and spiritual growth.
Crystal Roller Benefits:
+ Improve blood circulation and skin tone
+ Improve elasticity of the skin
+ Promote lymphatic drainage
+ Reduce puffiness and wrinkles
+ Reduce dark under eye circles
+ Eliminate toxins
+ Tighten and reduce pore size
Start at the chin. Roll against the jawline towards your ears. Apply light pressure that feels comfortable. Then roll from your nose towards your ears. Next, use the small end to lightly roll on your closed eyelids (again, push towards your ears).
Roll along your eyebrows. Roll up your forehead. Roll sideways on your forehead from the middle towards each ear. For extra effect, place the stone in the refrigerator or on ice. The stone is naturally cold, but this extra temperature drop will aid in your efforts to increase circulation, drain congested lymph nodes, rid the body of toxins/waste, stimulate collagen production, help with sinus issues and balance chi.
Share Your Light With The Community
Upload your photo here or mention @houseofintuition on Instagram to be featured.
Explore what your fellow manifestors are saying!