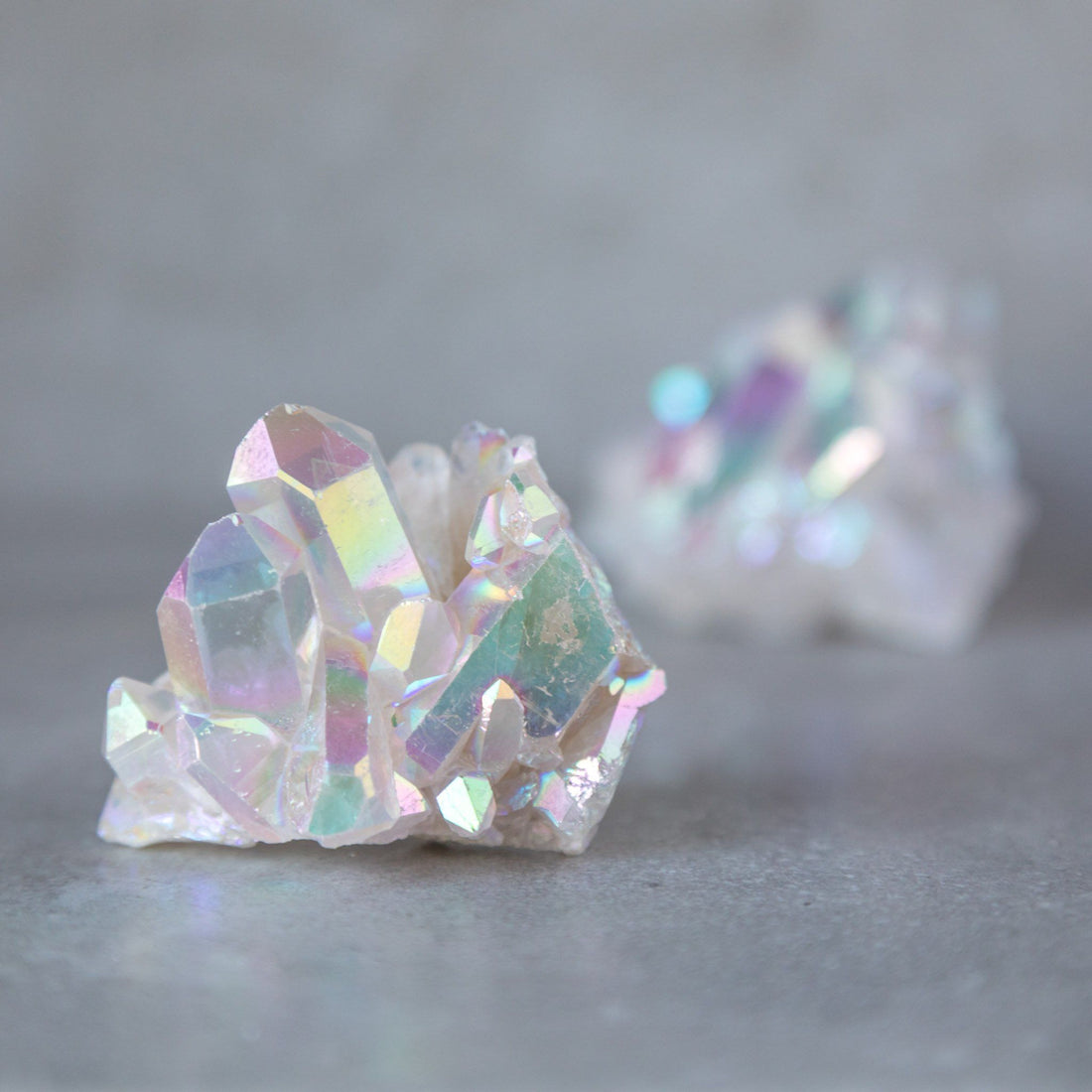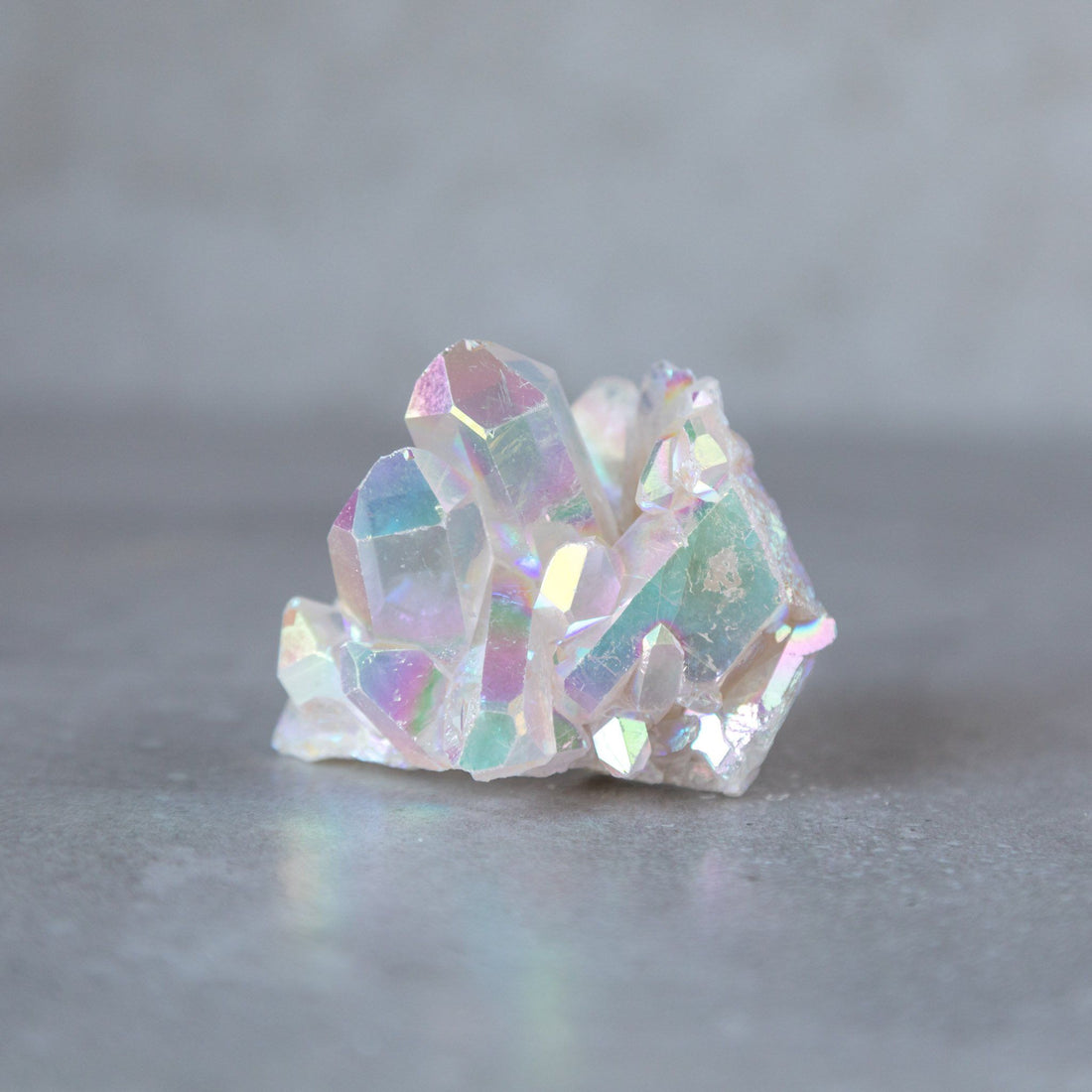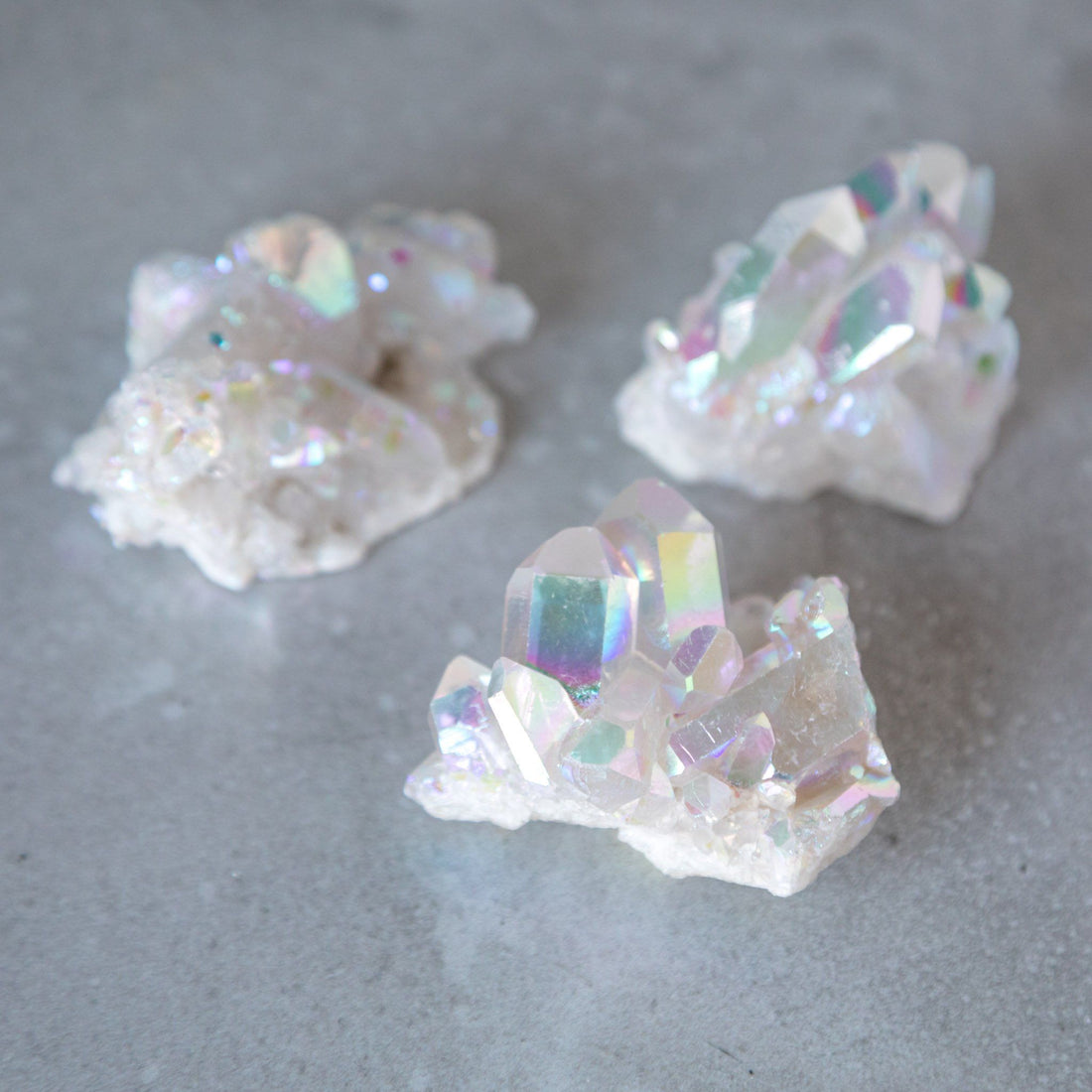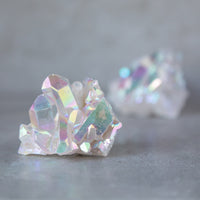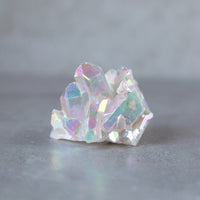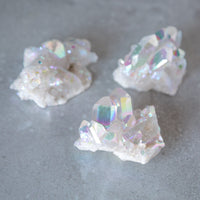 Angel Aura Quartz Raw Cluster
Chakra: Crown
The radiant energy of this stone bathes your aura in loving light, infusing you with positivity and hope. If you feel as though you've lost your way - angel aura quartz manifests optimism and reassurance that your angels and guides are with you on this journey. The result of clear quartz being treated with high vibrational metals, giving the stone its signature dreamy color, and enhancing the properties of the stone underneath. This makes angel aura quartz the ideal stone for programming your intentions and amplifying your manifestations.

Size/shape may vary due to each stone being unique in color and form.
Choose one of variants below.
Share Your Light With The Community
Upload your photo here or mention @houseofintuition on Instagram to be featured.
Explore what your fellow manifestors are saying!