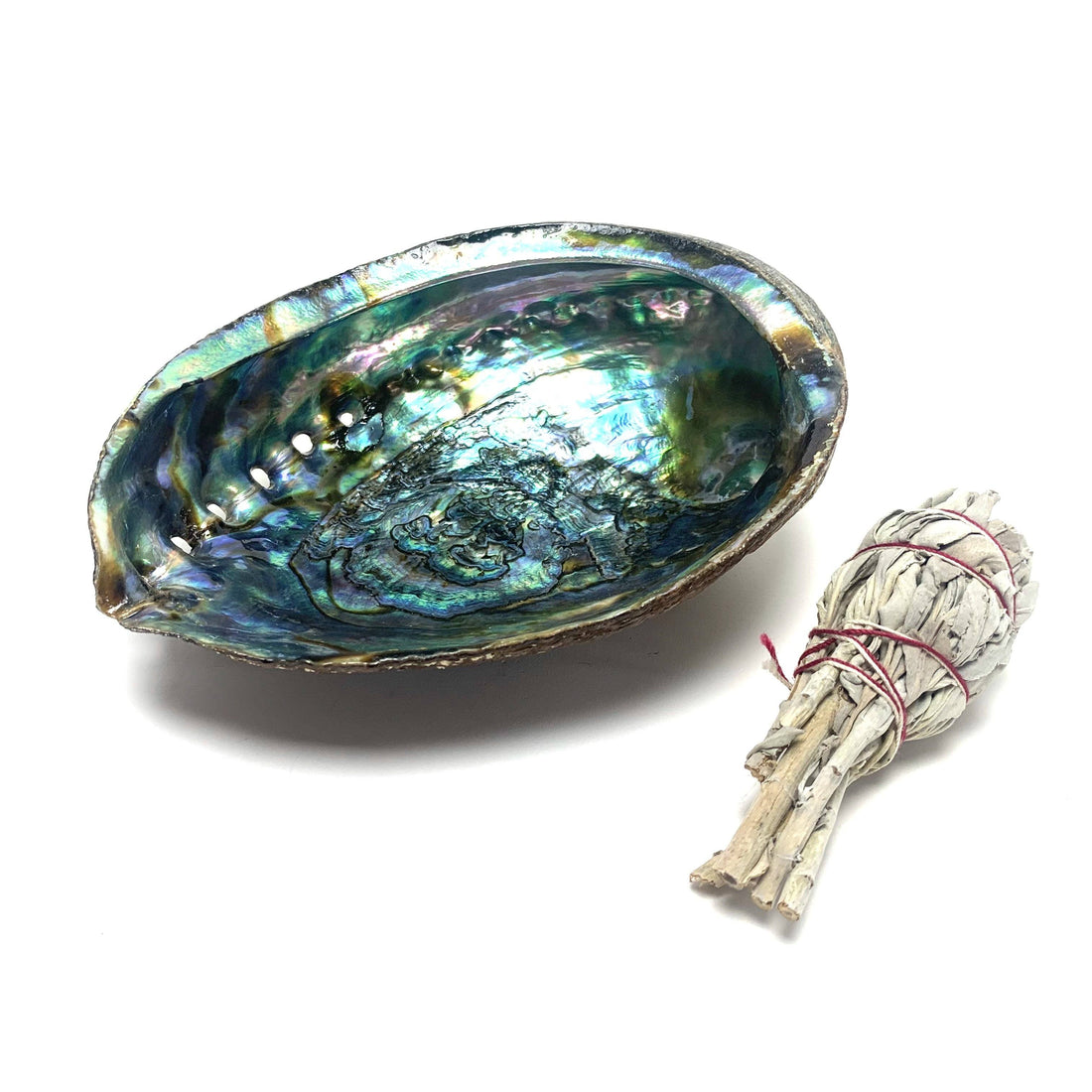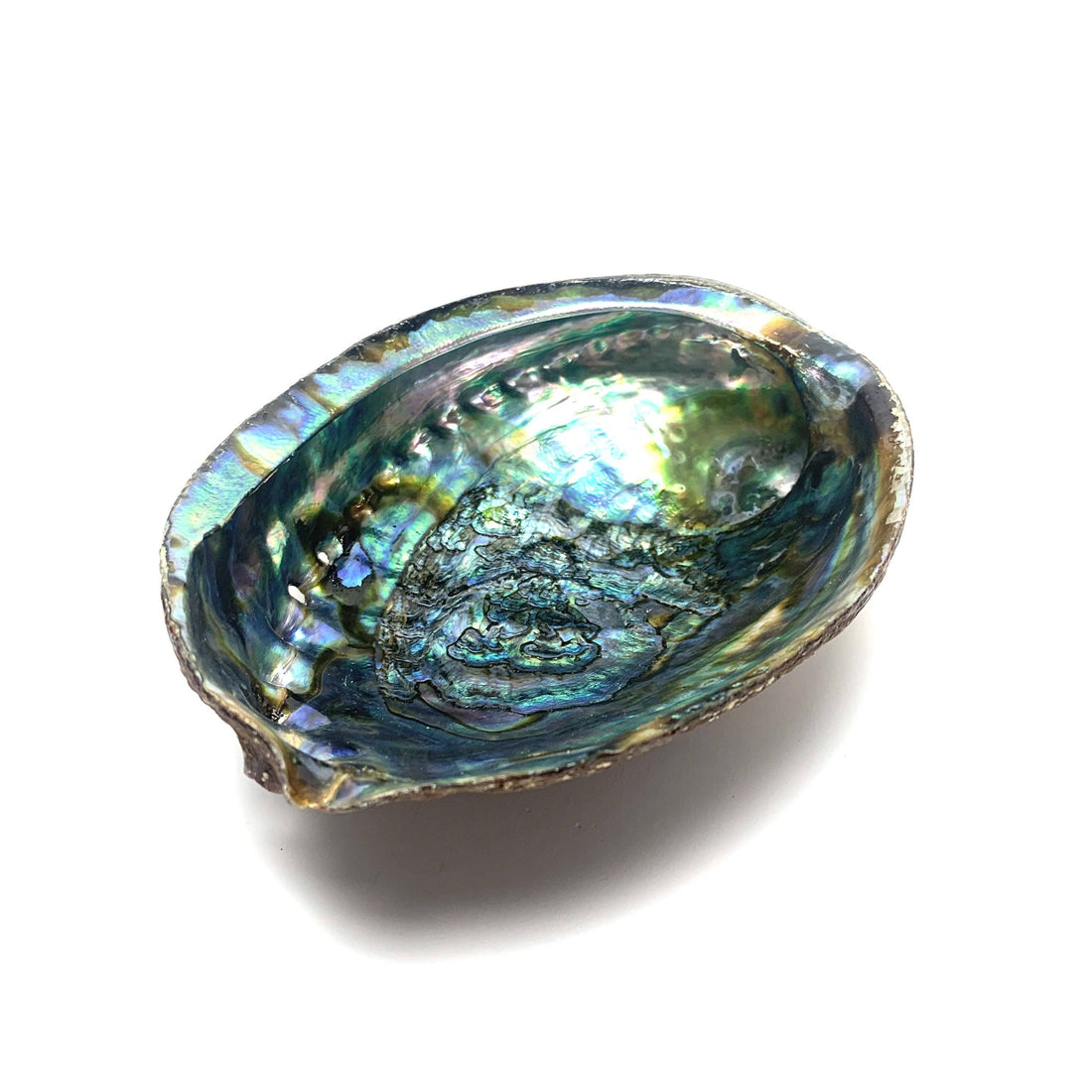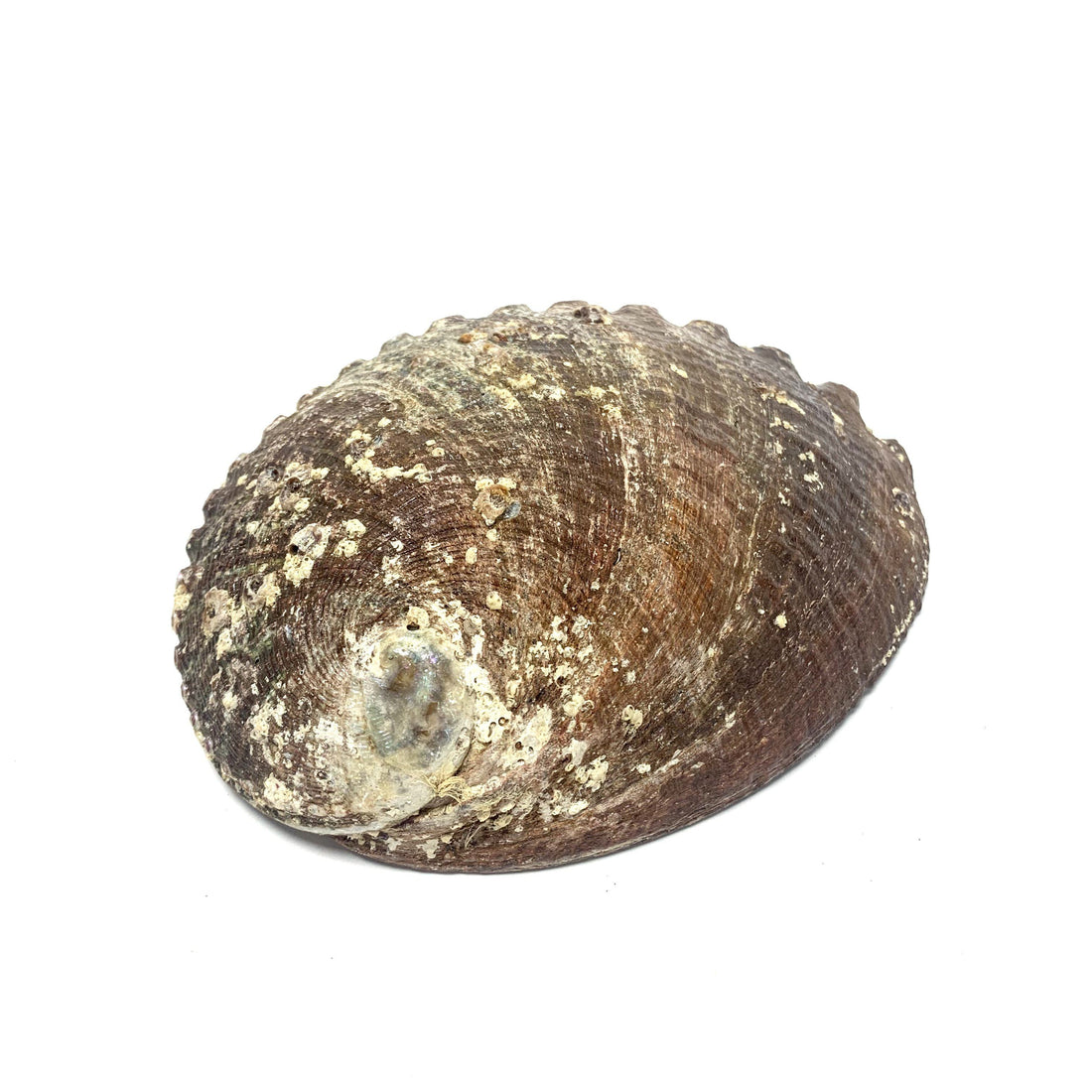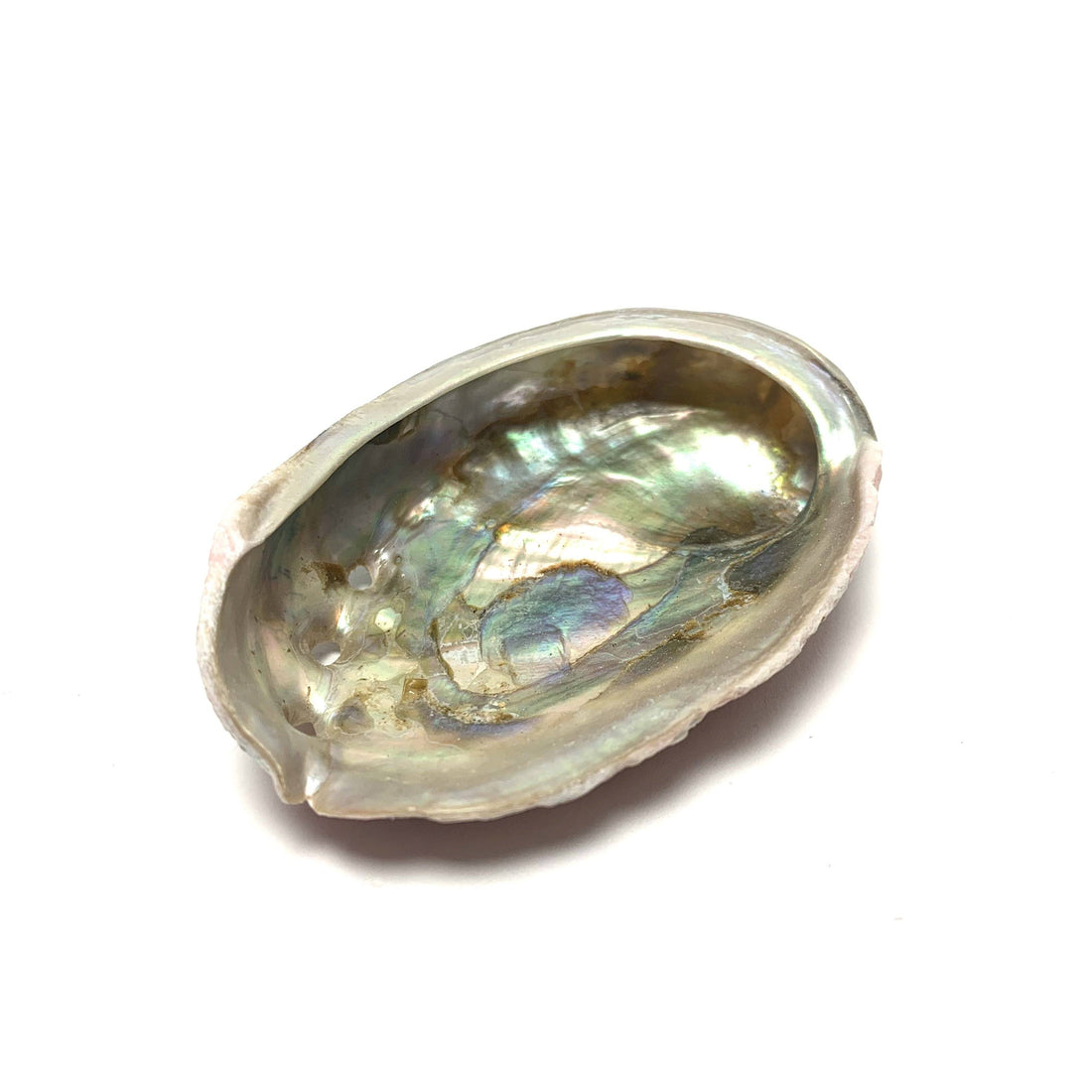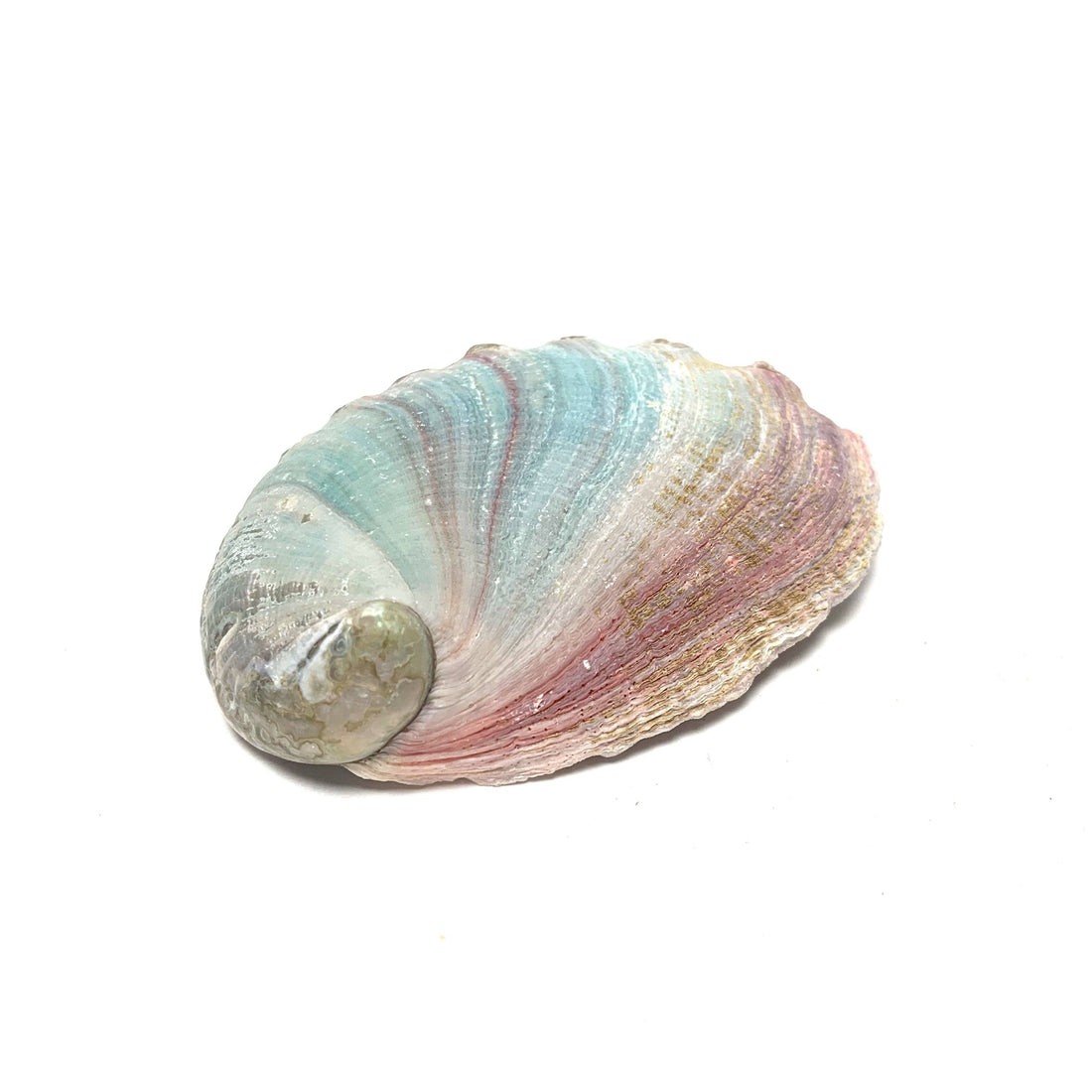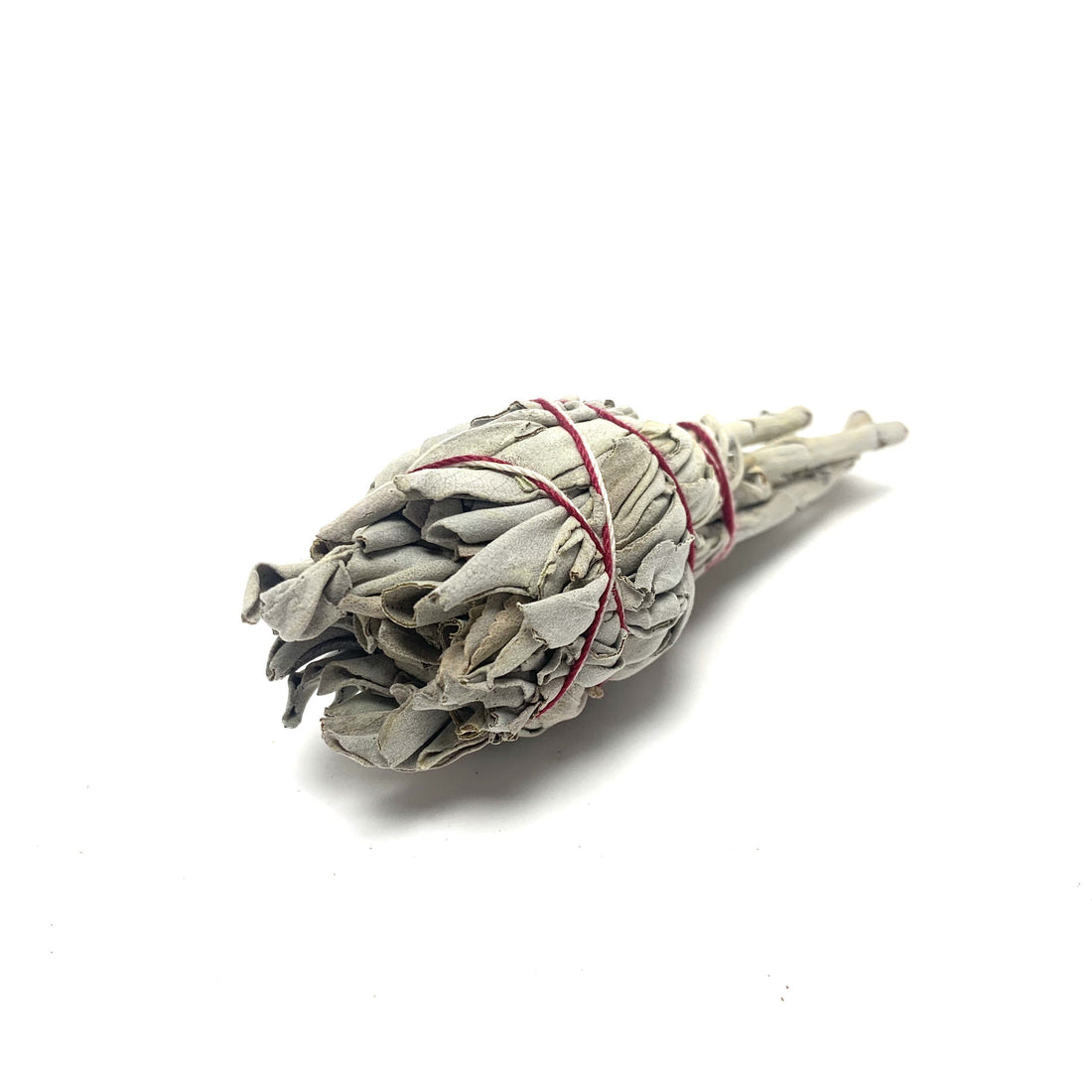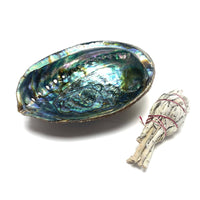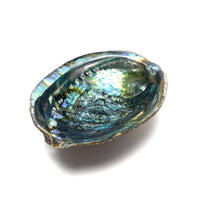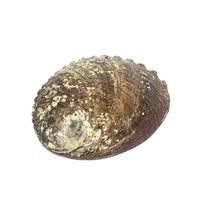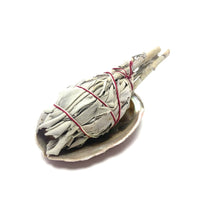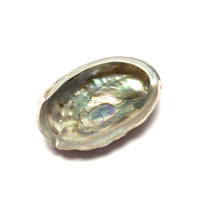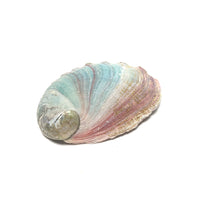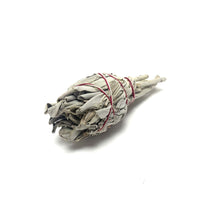 Abalone Shell & Mini Sage
Abalone Shell & Sage
These shells are innately connected to the ocean and are therefore beneficial for anything related to the emotions or purification. When feelings of heartache roll in, Abalone asks that you give in and move with the tide. Allowing the ebb and flow of your emotions makes way for a cathartic emotional release and purging of what does not serve you. Abalone is like a wave washing over us, bringing in a new sense of calm. This vibration is extremely beneficial when introduced to relationships as it extinguishes the flames of disagreements, allowing both sides to once again feel compassion, security and love.
Keep out of reach of children and pets.

NOTE: Add sea salt to the bottom of your seashell to protect the beauty and also not to burn a hole in your shell. You can leave the ash until it builds a nice bundle of protection.

Size/shape may vary due to each stone being unique in color and form.

A. Approx. 2"-2.5" B. Approx. 4.5"-6"

How to Use:

Place Sea Salt on the inside of the Abalone Shell
Light the tip of the Sage Bundle until it catches aflame (Note: Leave the string on as that will help keep its shape
Allow the Sage Bundle to stay aflame for 5-15 seconds
Blow out the flame once 5-15 seconds has passed so you're left with just the embers and smoke
Place the smoldering Sage Bundle onto the Sea Salt in the Abalone Shell
Starting from the back of your space and with windows open, walk through your space and with your free hand, feather, or fan, move the smoke coming from the Sage Bundle
Bear in mind, the Sage Bundle may stop smoking over time so relight as needed
Once you have walk through and smoked your space to your satisfaction, leave the Sage Bundle on the Sea Salt lined Abalone Shell to allow it to naturally go out on its own or snuff it out in Sea Salt layer
We recommend cleansing your space with the Sage Bundle every so often or as needed, depending on your needs and desire
Share Your Light With The Community
Upload your photo here or mention @houseofintuition on Instagram to be featured.
Explore what your fellow manifestors are saying!