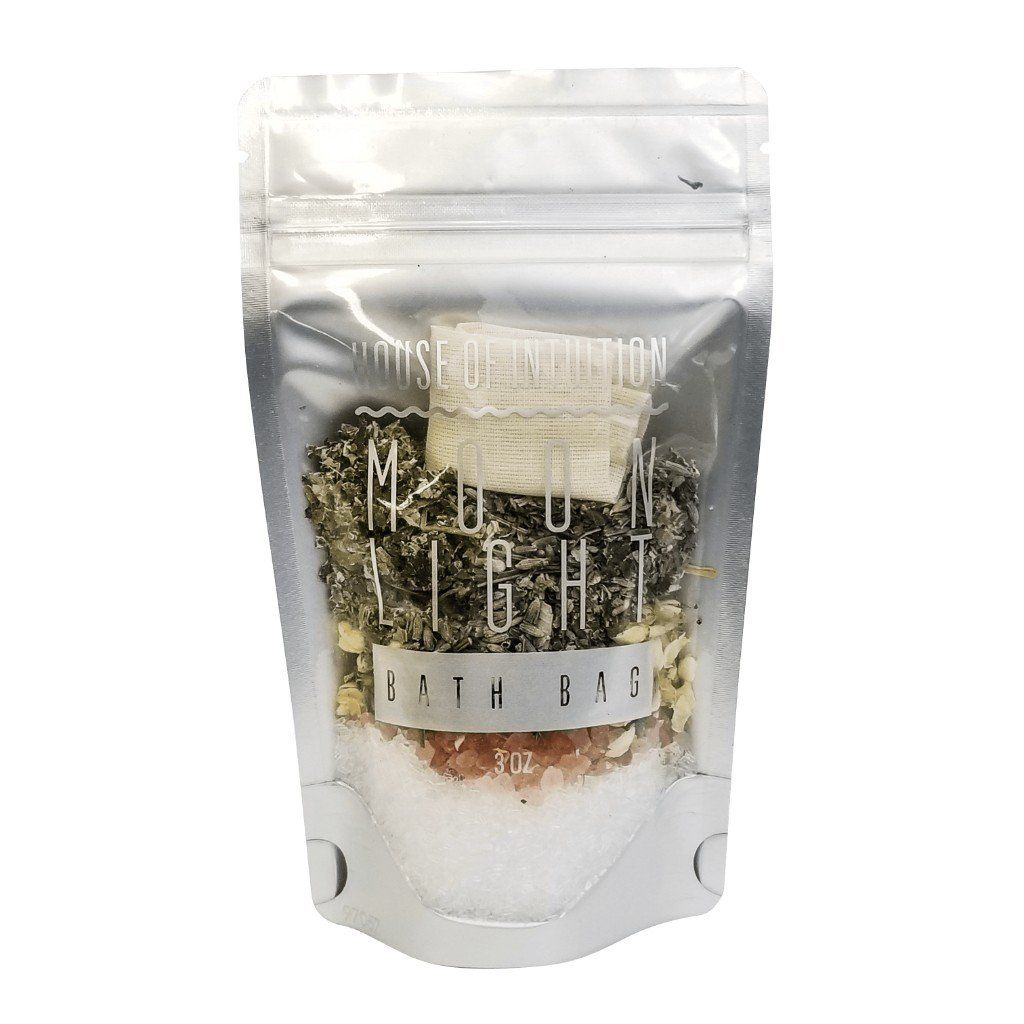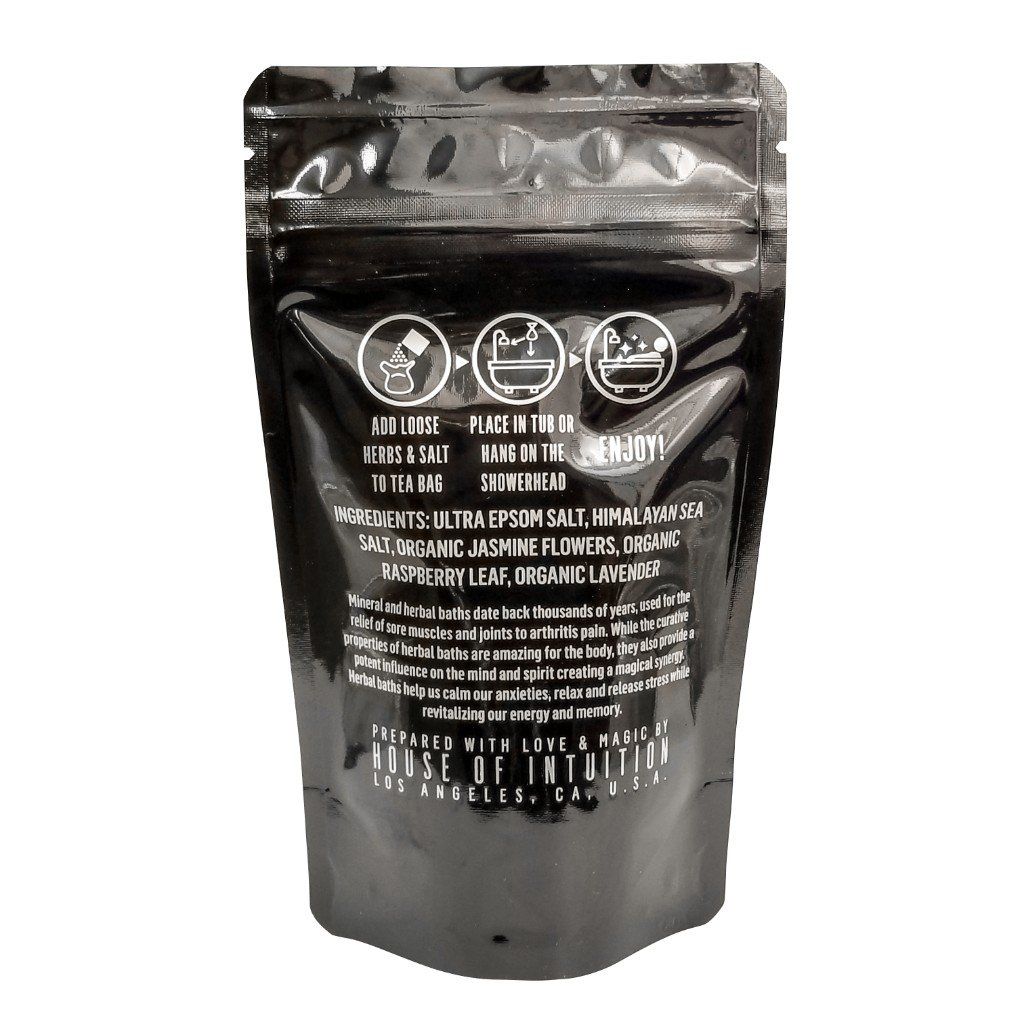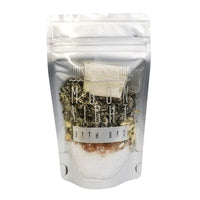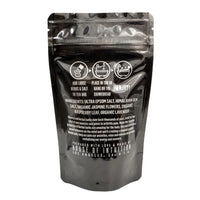 House of Intuition blended up thoughtful mixtures of minerals + herbs for rejuvenating baths that are easy as making a cup of tea! Mineral and herbal baths date back thousands of years, used for the relief of sore muscles and joints to arthritis pain.
While the curative properties of herbal baths are amazing for the body, they also provide a potent influence on the mind and spirit creating a magical synergy. Herbal baths help us calm our anxieties, relax and release stress while revitalizing our energy and memory.
Choose the Moonlight Bath's cool, tingly herbs with potent energizing properties or the Moonlight bath's calming + balancing florals for peace of mind.
To use, Place 1 oz. (one-third of bag) in included tea sachet (or any tea sachet that is approximately 3.5"W X 5"H), steep in a warm bath or hang in the shower to release the aroma with steam. Or, steep in a large pot of warm water, let cool completely and pour overhead. Comes with 1 reusable sachet.
Moonlight Bath Bag ingredients: ultra Epsom salt, Himalayan sea salt, organic jasmine flowers, organic raspberry leaf, organic lavender 3 oz.
Made in the USA
Share Your Light With The Community
Upload your photo here or mention @houseofintuition on Instagram to be featured.
Explore what your fellow manifestors are saying!