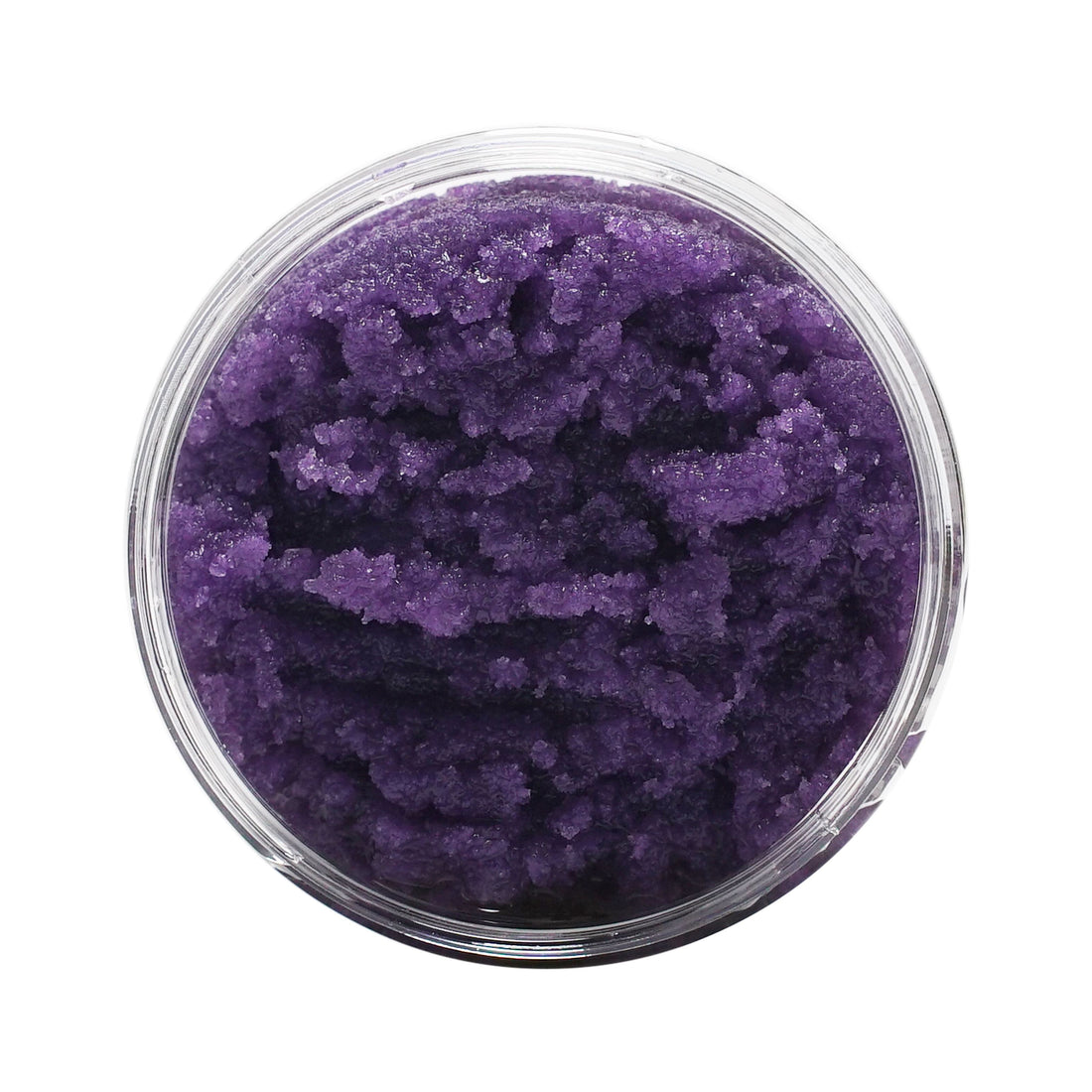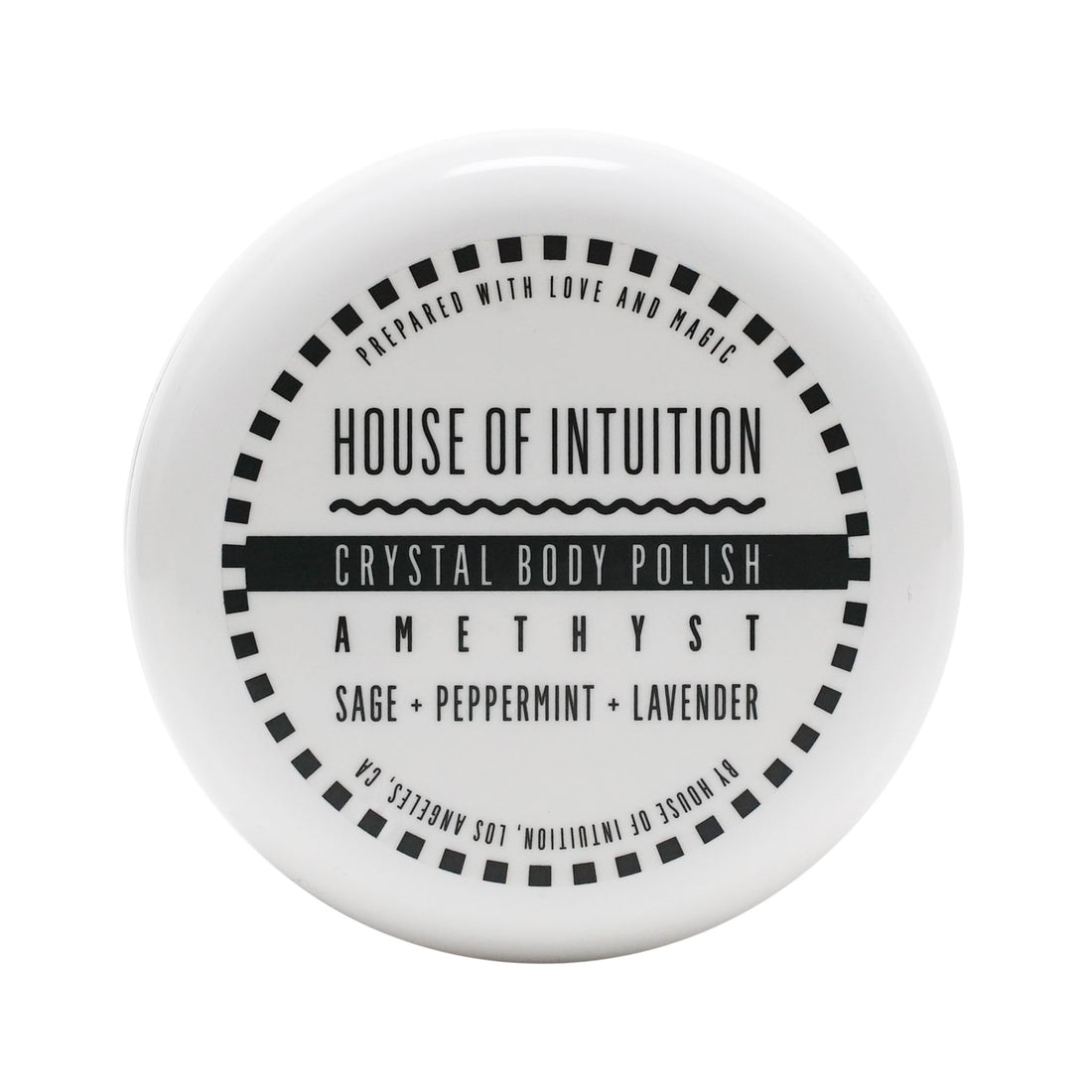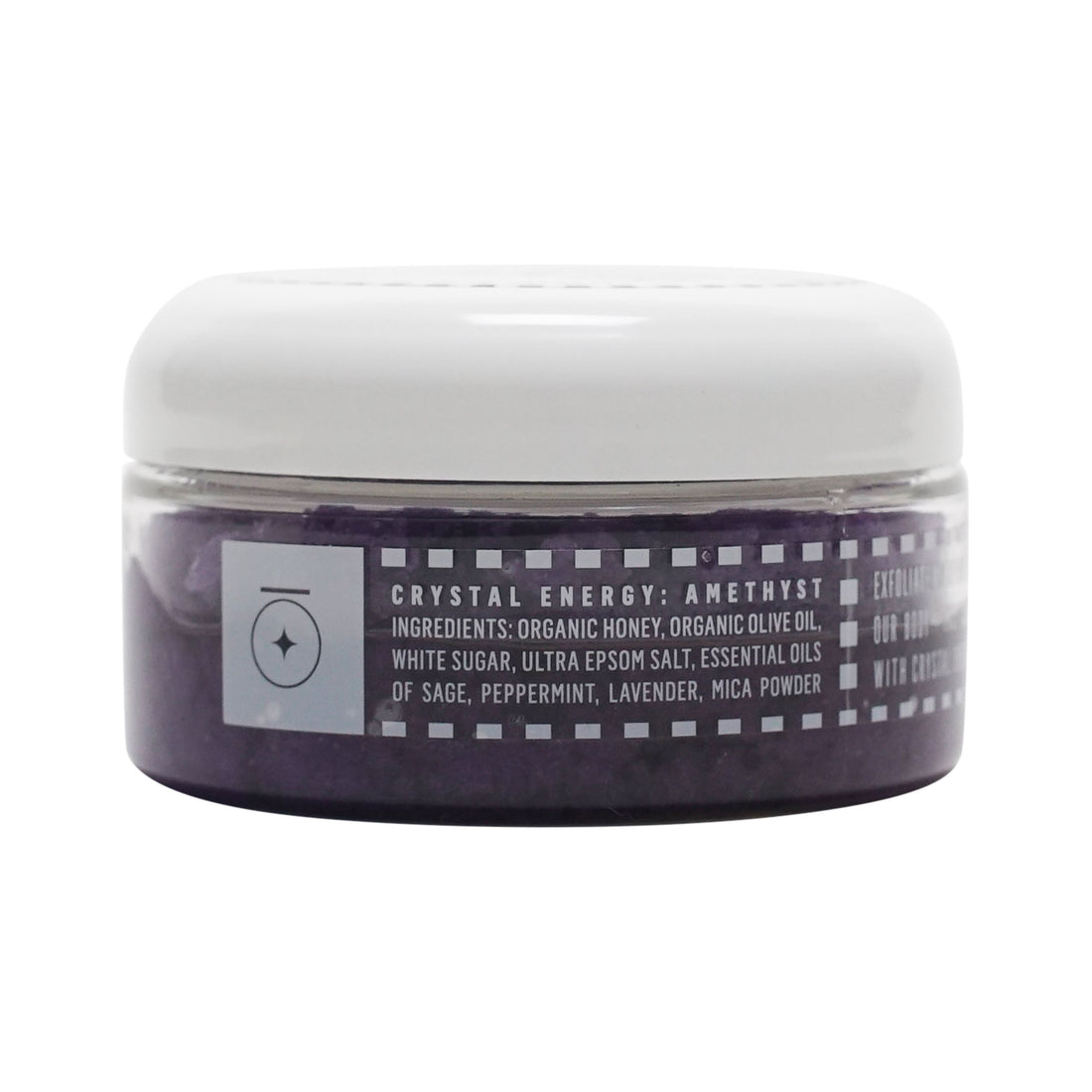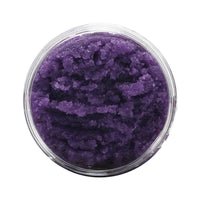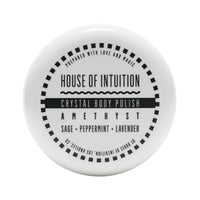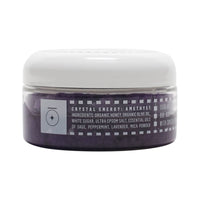 Amethyst Crystal Body Polish
Cleanse your aura with our deluxe line of Crystal Body Polishes. This scrub is activated with vibrating crystal energy, essential oils, and magic. Exfoliate negative energy away and invite self-love in with our body scrub for happy, glowy skin.
AMETHYST: SAGE + PEPPERMINT + LAVENDER
Reach for this when you tap into your crown chakra for spiritual, emotional, or psychic protection. Amethyst is often nicknamed the "sobriety stone" since it's known to help aid in the release of drug and alcohol addictions, but it can also help clear any bad habits we carry with us in regards to career, relationships, or anything deeply-rooted within ourselves, ancestral or otherwise. Slather on the Amethyst Crystal Body Polish and scrub away any negative energy that's lingering in your auric field.
How to use: scrub away skin impurities with the highest intention. Use over body and face as desired, to work as a gentle exfoliator.
INGREDIENTS: ORGANIC HONEY, ORGANIC OLIVE OIL, WHITE SUGAR, ULTRA EPSOM SALT, ESSENTIAL OILS OF SAGE, PEPPERMINT, LAVENDER, VEGAN MICA POWDER, LOVE AND MAGIC. CRYSTAL ENERGY: AMETHYST
Pairs well with: Amethyst Druzy Unicorn, Self Love Magic Candle, Amethyst Fairy Wands, Amethyst Polished Tower
Share Your Light With The Community
Upload your photo here or mention @houseofintuition on Instagram to be featured.
Explore what your fellow manifestors are saying!