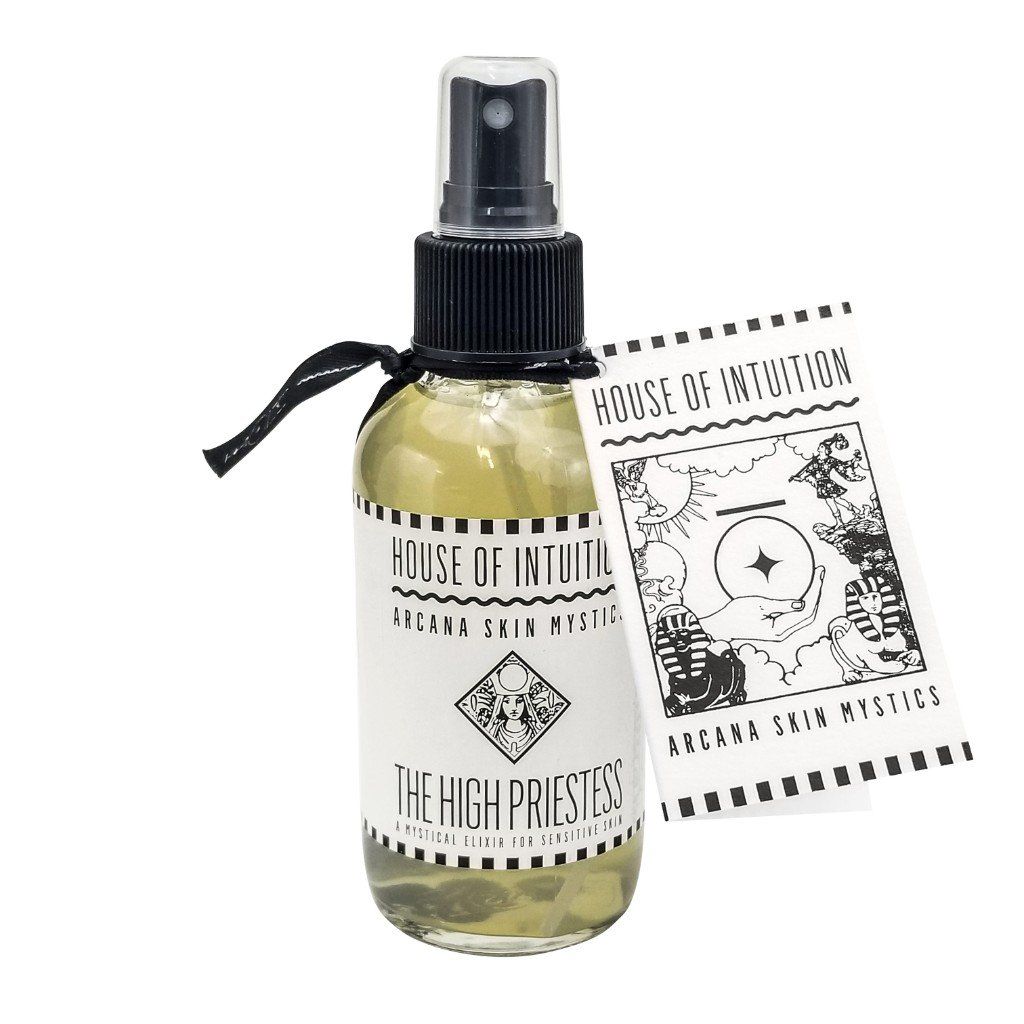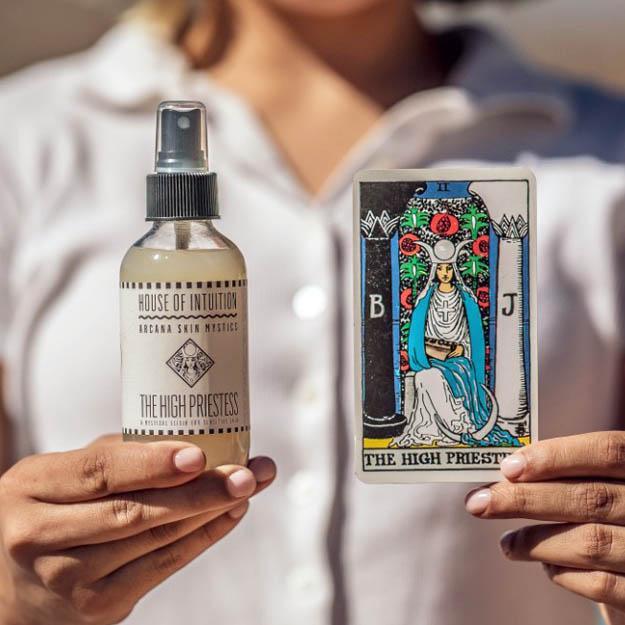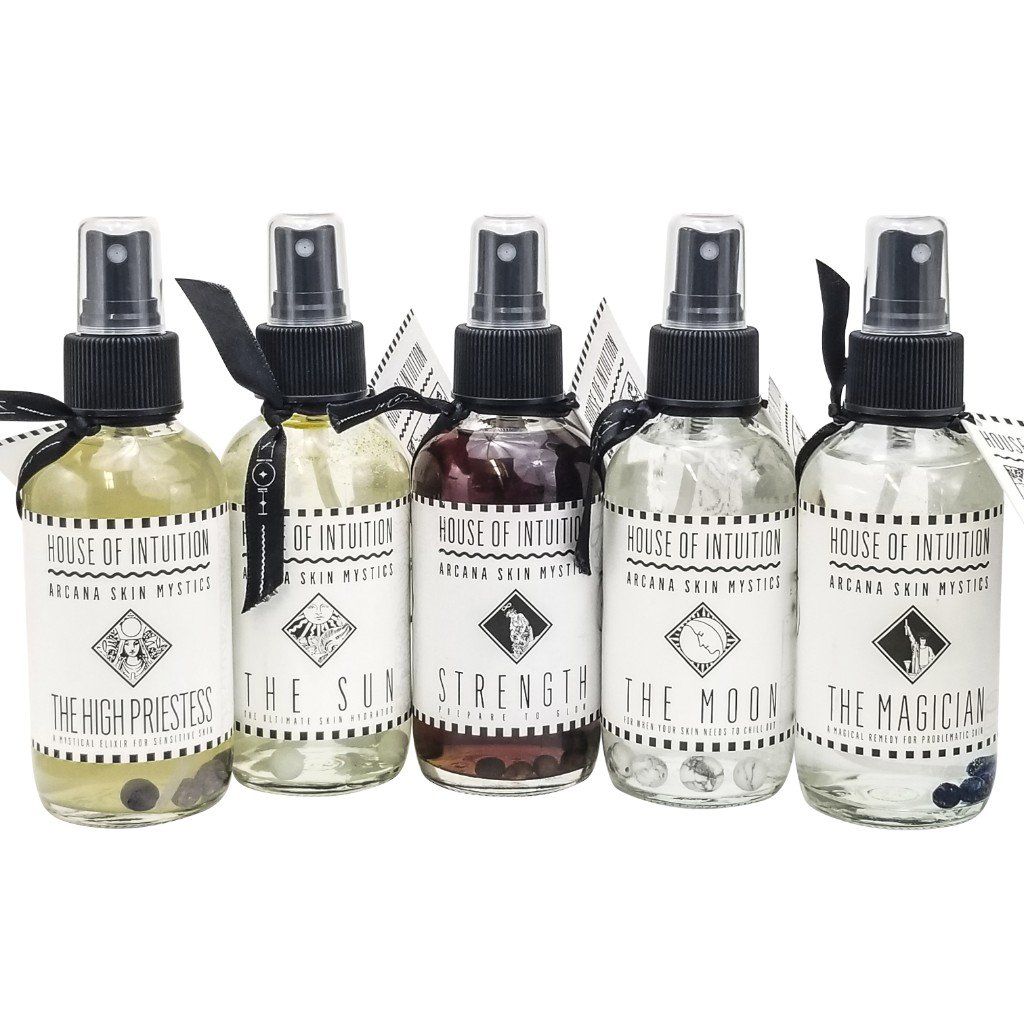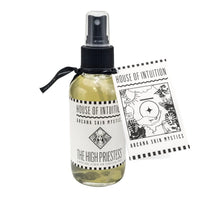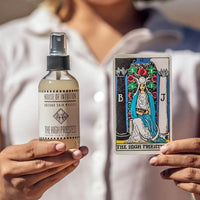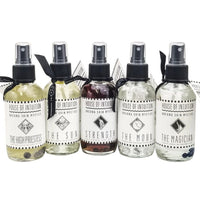 Arcana Skin Mystics: "The High Priestess" - For Sensitive Skin
Organic skin toner spray for sensitive skin, to soothe & harmonize
Crystal: Amethyst
Beneficial for most skin types, especially sensitive skin - helps to calm, relax and harmonize the skin to provide more balance.
All organic ingredients, including lavender, known for its calming, relaxing properties paired with soothing aloe to tone and strengthen.
Amethyst carries the energy of healing and harmony, opening you to your highest wisdom to find more peace and balance from within.
The High Priestess activates your intuitive knowing and ability to draw from your own inner wisdom, to help you recognize your innate sensitivity as the gift it is.
FOR USE:
Toning is an important step in your skin-care ritual, helping balance the pH of your skin, minimize the look of pores, remove residuals missed during cleansing and prep the skin to better absorb serums and moisturizers.
Directions: Shake well before each use. Spray with the highest intention over face and body as desired to work as a skin toner, makeup setting mist, or as an all-over body refresher.
INGREDIENTS: ORGANIC LAVENDER EXTRACT, ORGANIC ALOE LEAF JUICE, VEGETABLE GLYCERIN, ESSENTIAL OILS OF NEROLI, GRAPEFRUIT, SANDALWOOD, PATCHOULI, LAVENDER, LOVE AND MAGIC. BEAUTY IS A SELF-CARE RITUAL.
Share Your Light With The Community
Upload your photo here or mention @houseofintuition on Instagram to be featured.
Explore what your fellow manifestors are saying!