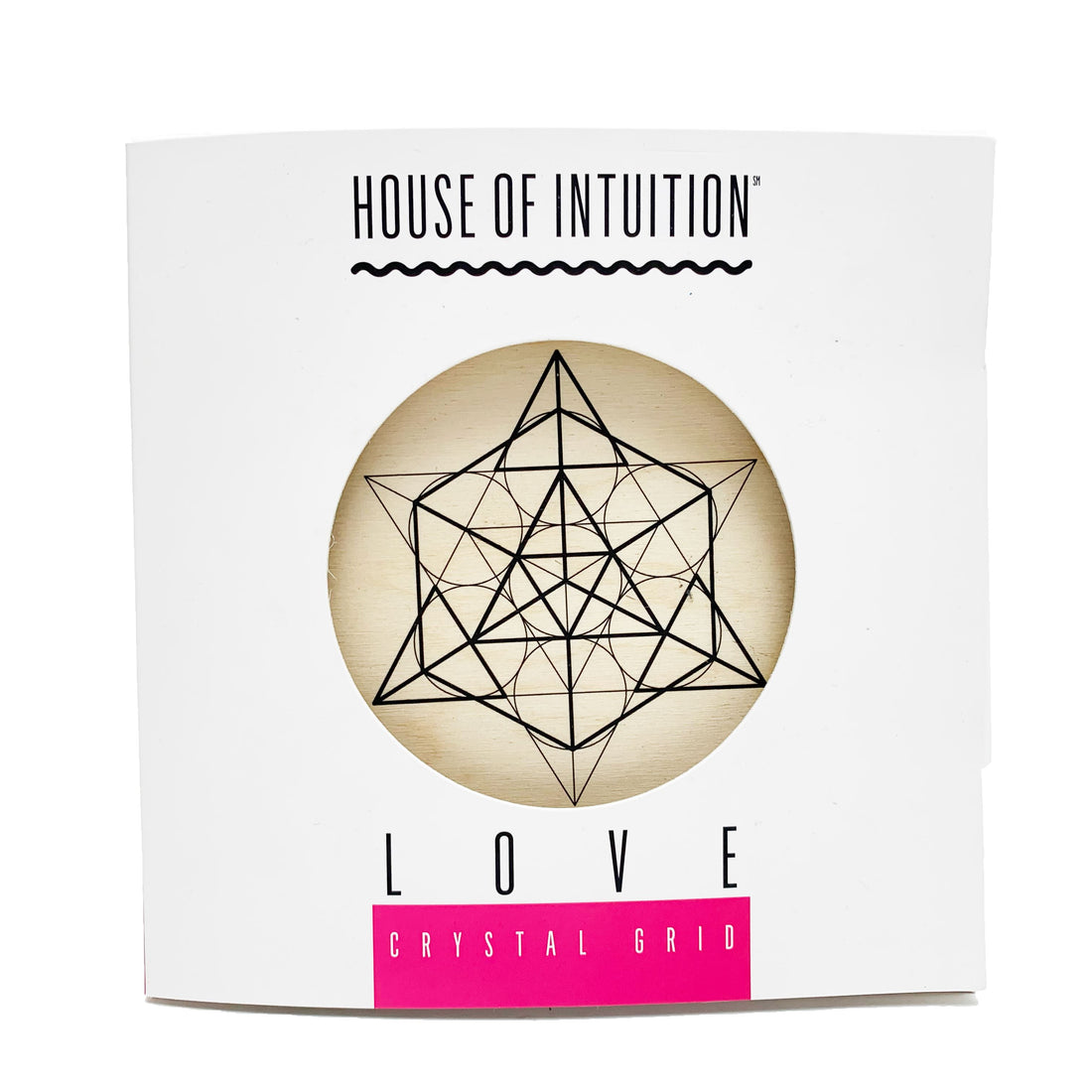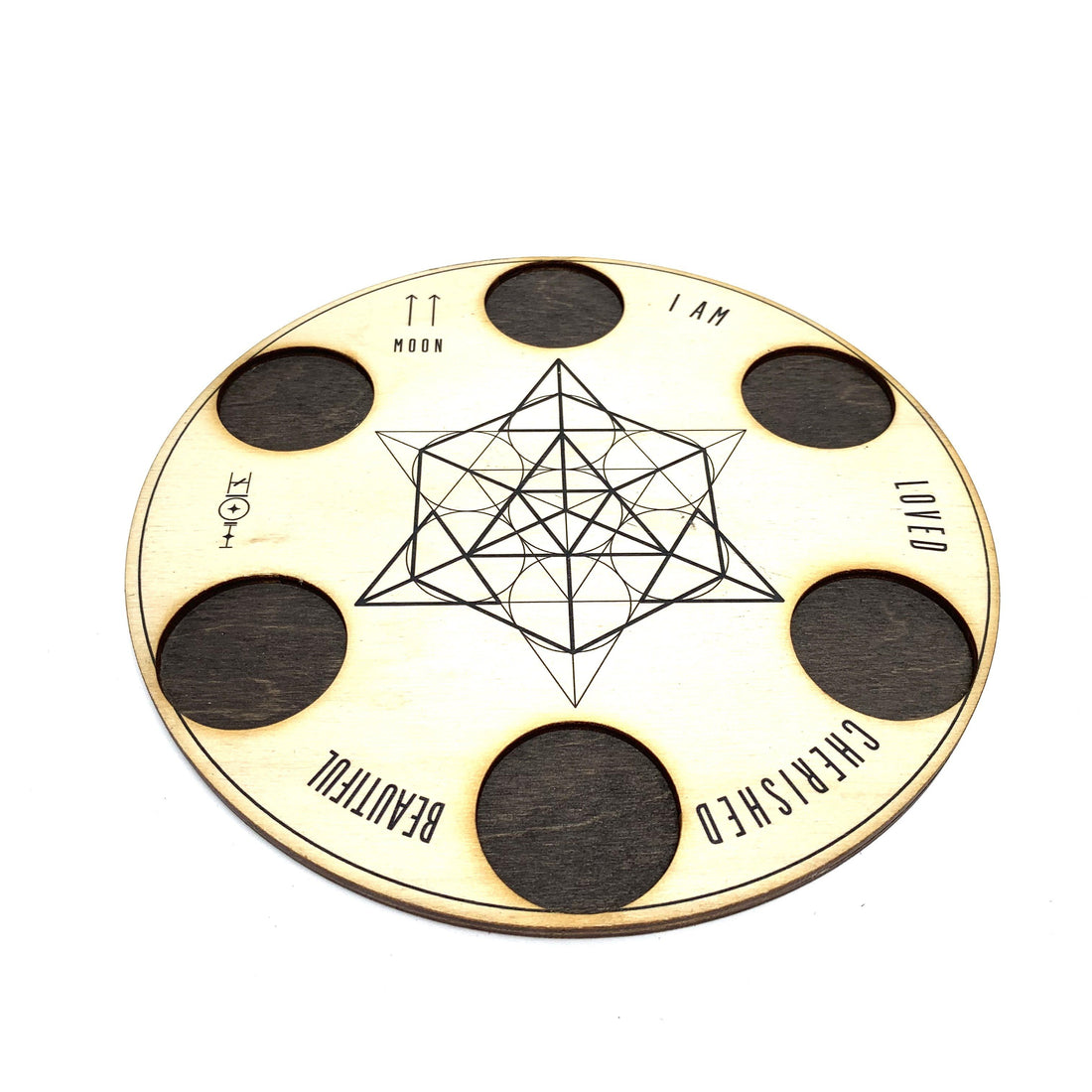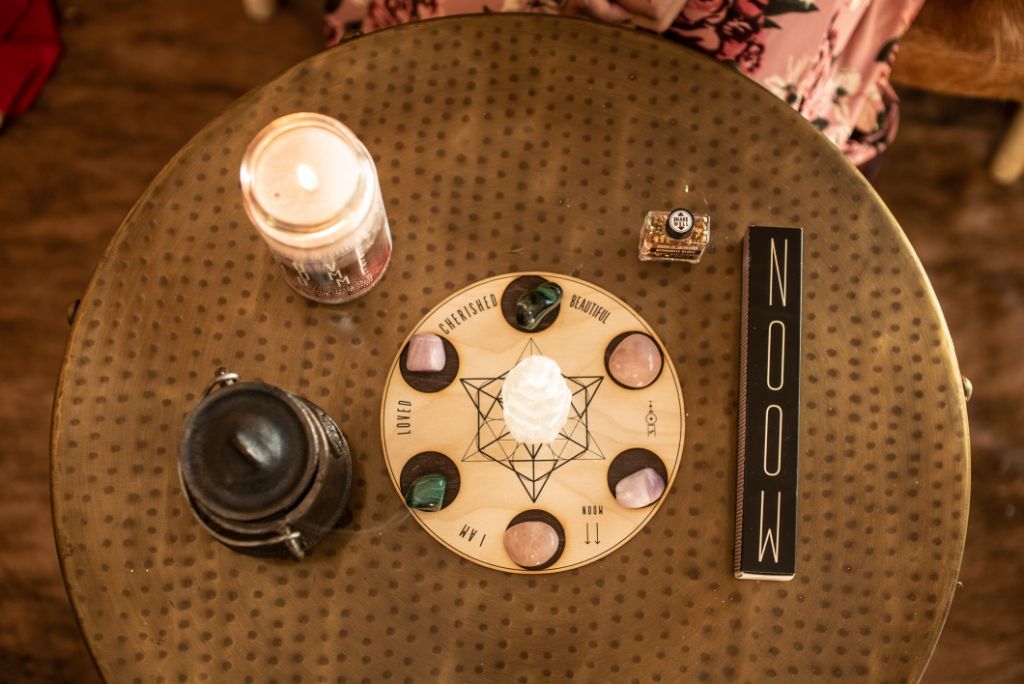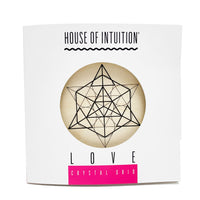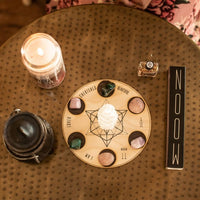 This handmade high quality, sustainably sourced plywood crystal grid has been tailored to celebrate and stimulate love. We include a comprehensive guide with to help you set up your crystal grid with specific directional placement, how to assemble the grid with crystal recommendations and explanations, how to activate the grid, how to cleanse your crystals, sacred geometry explanations, and empowering mantras to channel love.
Product photos with crystals and props shown are for display only.
Snippet of the guided pamphlet content:
"I AM LOVED"
Revel in this Divine Truth
Rose Quartz: Emanates unconditional love & peace
The quintessential stone of love, its soothing gentle hues envelop you in nurturing vibrations and knowledge of innate love.
Pink Tourmaline: Expands the vibration of love on every level.
Heals and cleanses the spirit of the wounds left by past relationships and unhealthy dynamics.
Selenite: Cleanses, purifies, amplifies
The clear planes of selenite activate your higher chakras and connection to the spiritual realm. Clears your auric field to open you to receiving.
State the mantra phrases below, aloud or in your mind
Share Your Light With The Community
Upload your photo here or mention @houseofintuition on Instagram to be featured.
Explore what your fellow manifestors are saying!