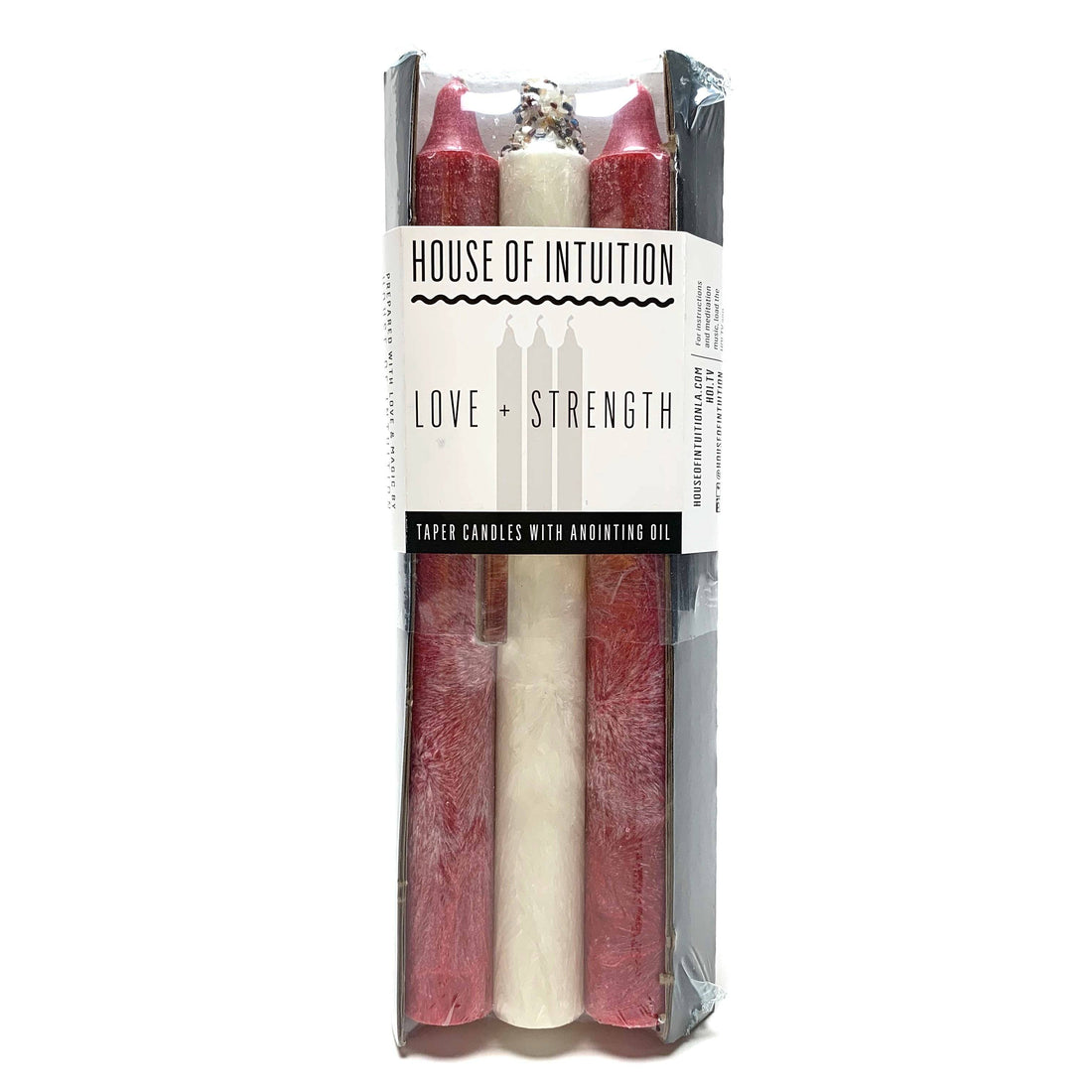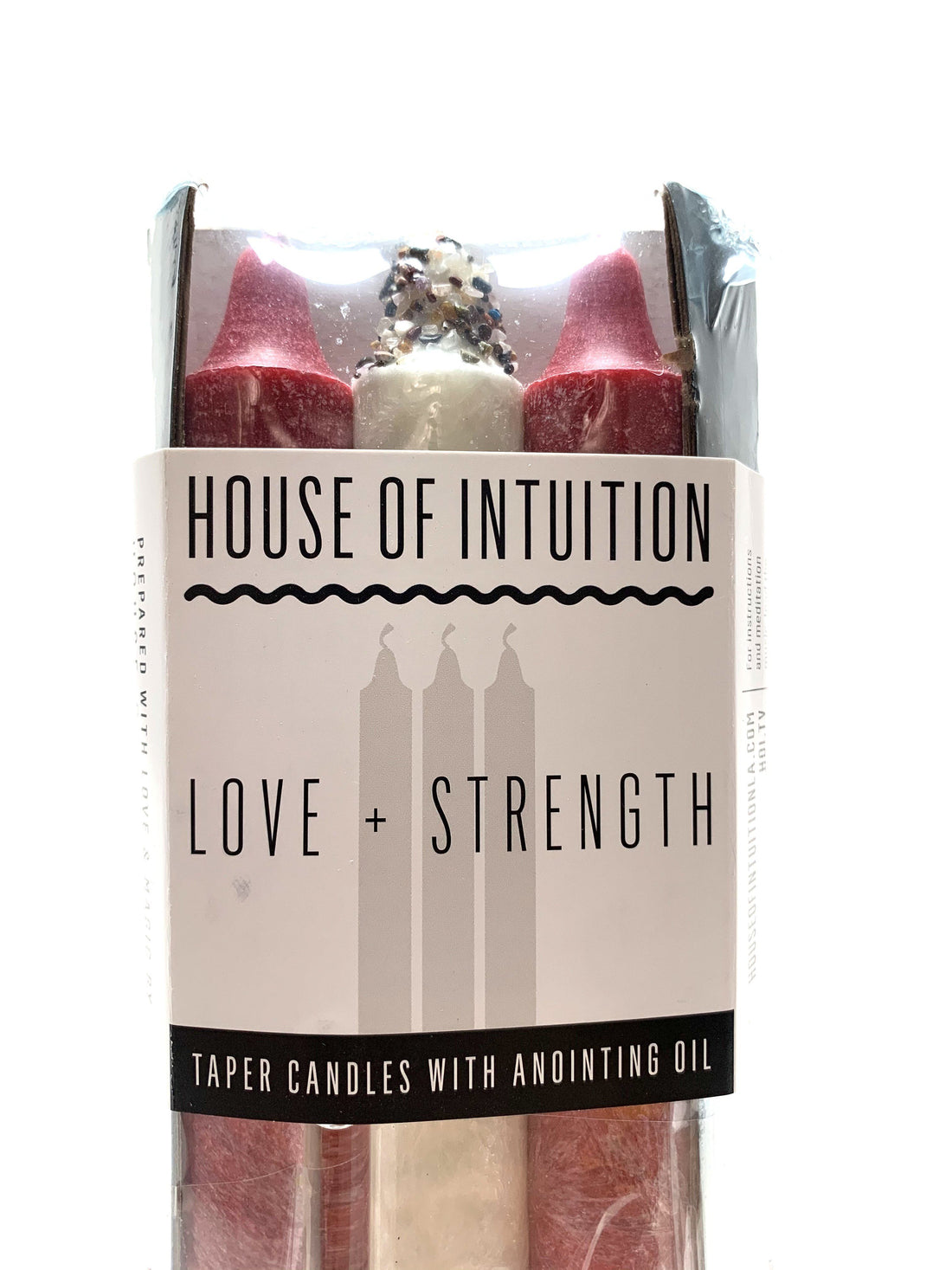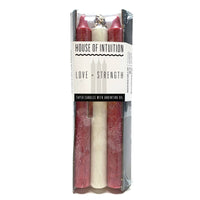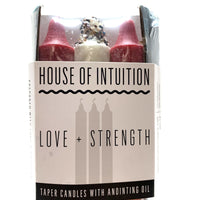 Taper Intention Candle Set - Love and Strength
Whether you're a beginner or a pro at working with Taper Candles, each offering in our new Taper Candle line comes with a how-to and specific intention-work for you to create with so you'll never feel confused or intimidated by the process of using the candles.
Each Taper Candle set also comes with an anointing oil, which you can use to "dress" the candle by rubbing the oil directly onto the candle wax before burning. As an optional step, you may also carve the candle or dress it with additional herbs or crystals as well.
Each of our Taper Candles come with a chosen wax color and a corresponding anointing oil to manifest whatever intention is set for them.
LOVE AND STRENGTH - Red + Rose, Geranium, and Clove Red is the ultimate color of activity and passion. Rose, Geranium, and Clove are traditionally burned for their love, good health, and peaceful home olfactory magic. This pairing is ideal for spells that include love, self-love, self-empowerment, and lust. Combined, the Red candle and the Rose, Geranium, and Clove essential oils are a powerful and magical tool that represents all of the sacred elements: Earth is the wax, Water is the melted wax, Fire is the flame, Air is the smoke, and Spirit is the intention.
HOW TO DRESS A CANDLE: Simply dab the anointing oil directly onto the candle and rub the oil along the candle working from the bottom to the top. The motion of lifting the anointing oil upwards will activate your intention and charge the candle. As an additional step, you may also carve, engrave, or dress the candle with herbs. When the candle is ready, place it into a candlestick, candelabra, or any heat and fire safe candle holder, take a moment to set your intention, and then ignite the flame. Never leave candles burning unattended.
Never leave candles burning unattended.
Three taper candles come to a pack, along with anointing oil, instructions. Candles are approx. 9" tall and standard 7/8" in diameter.
Share Your Light With The Community
Upload your photo here or mention @houseofintuition on Instagram to be featured.
Explore what your fellow manifestors are saying!