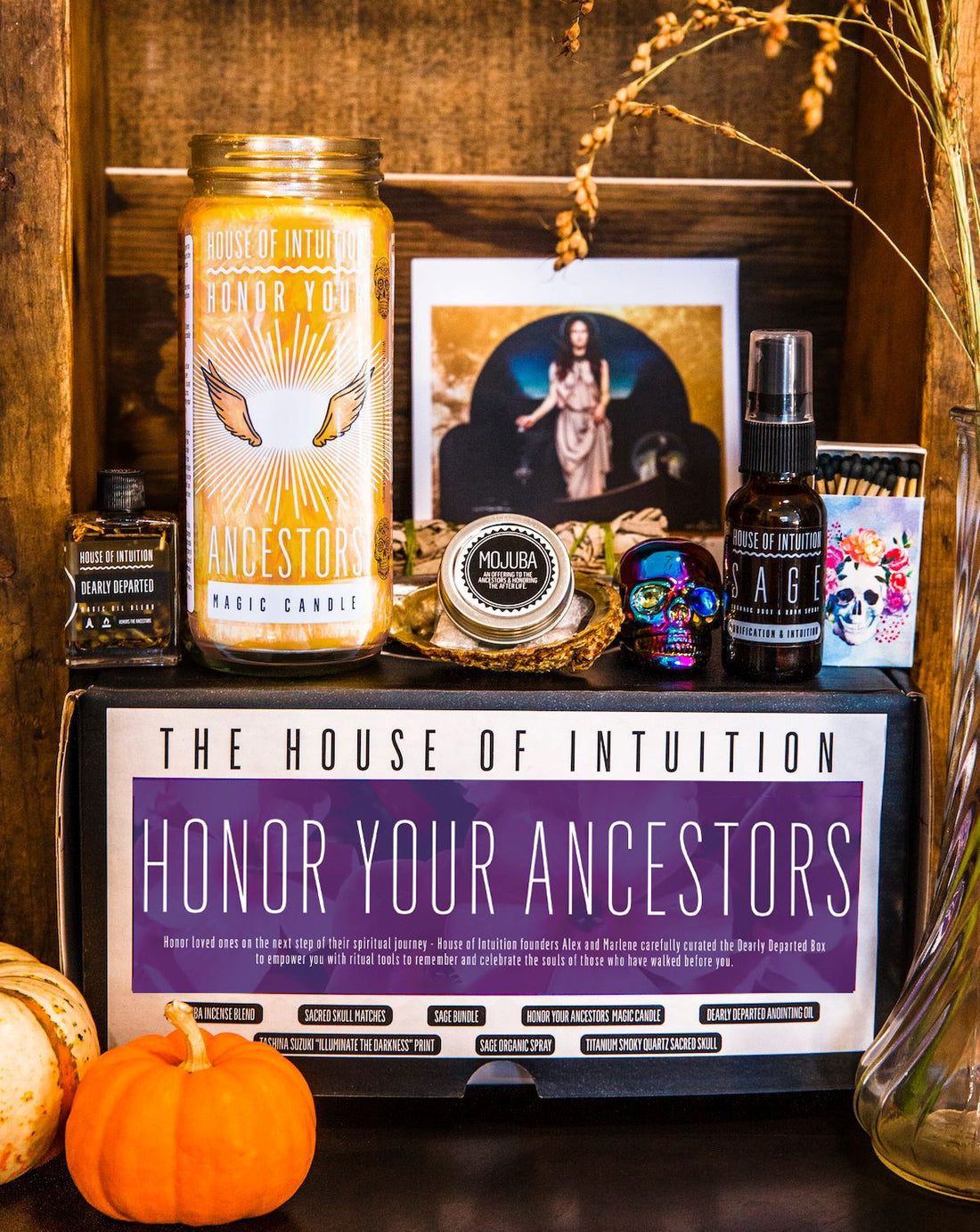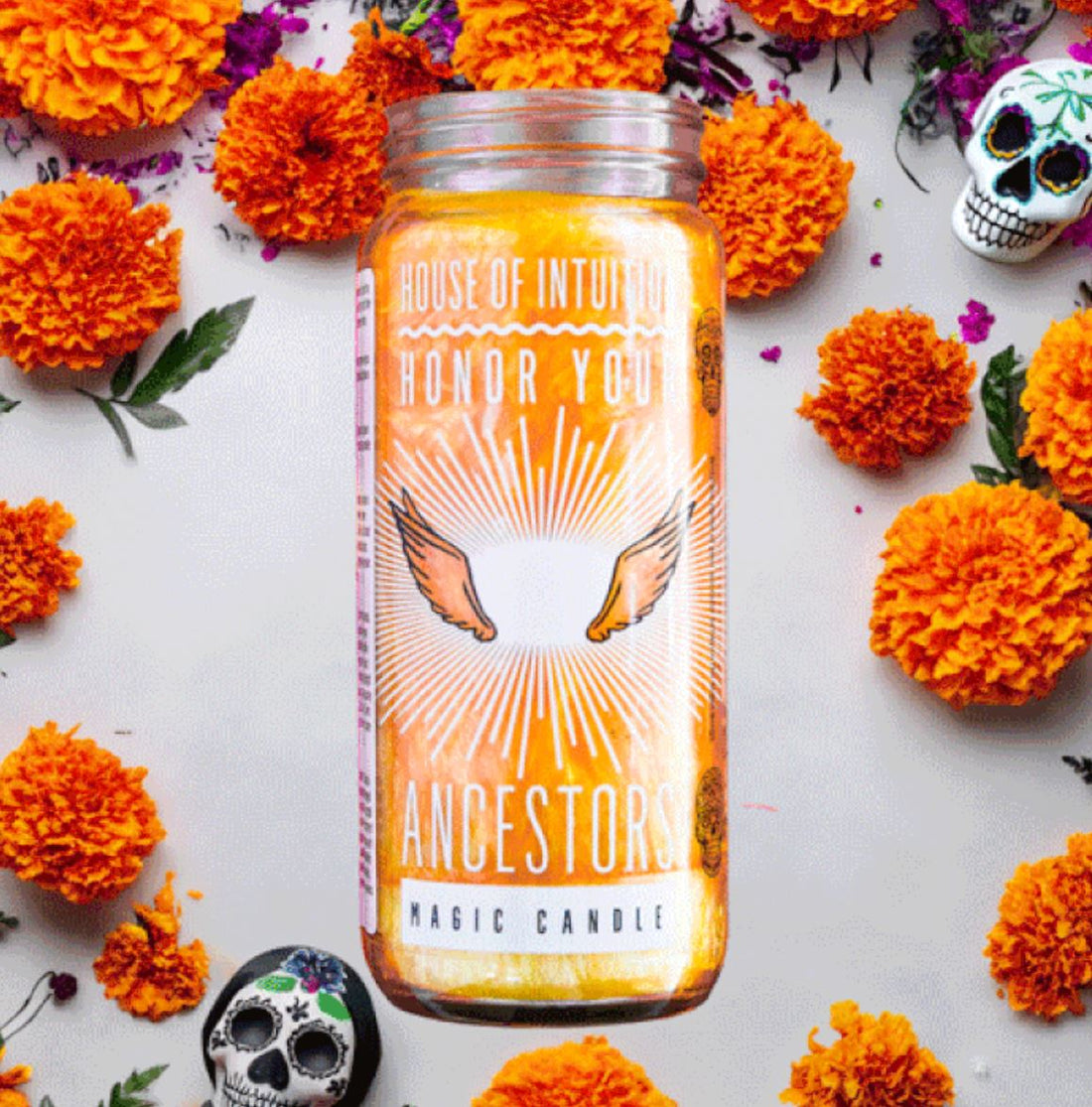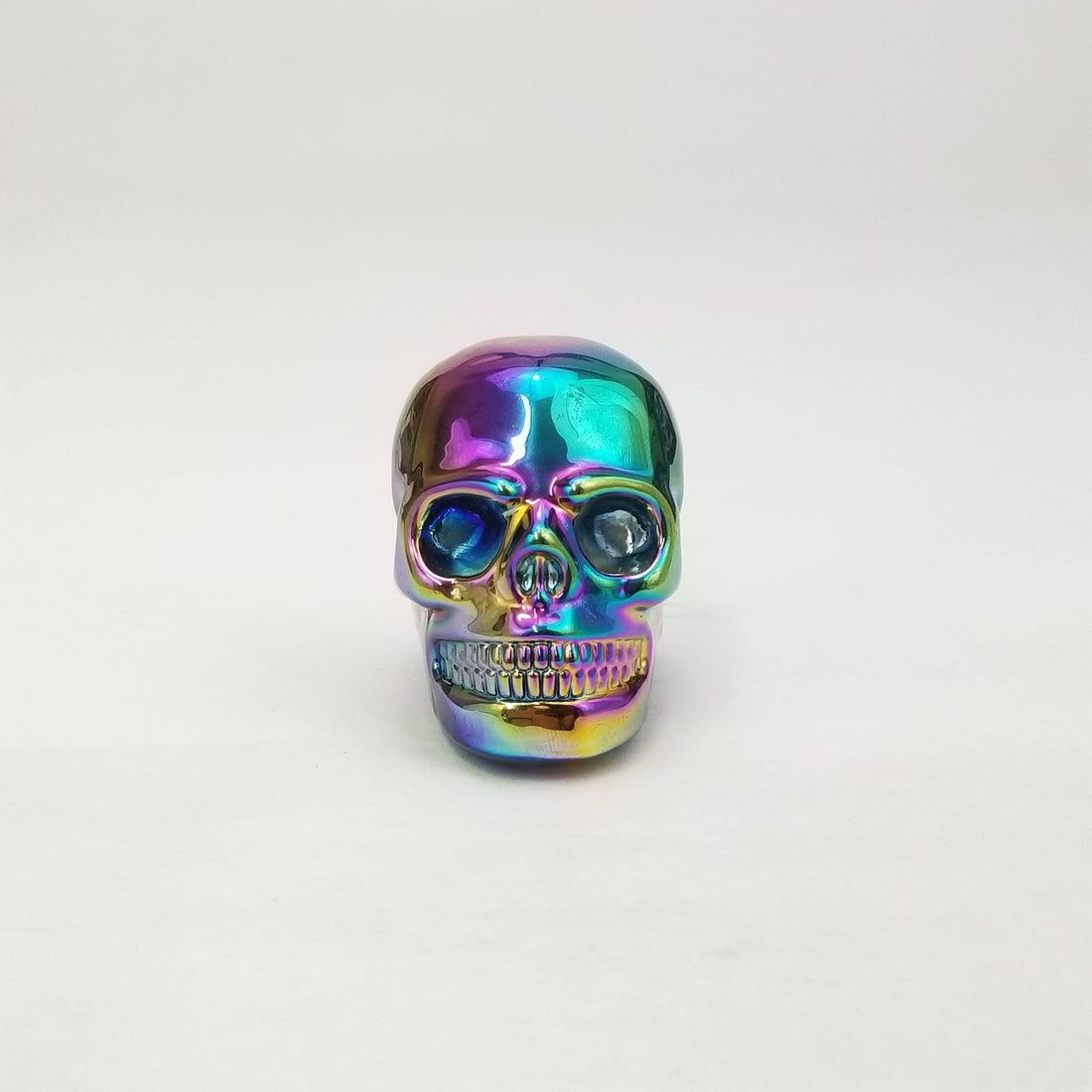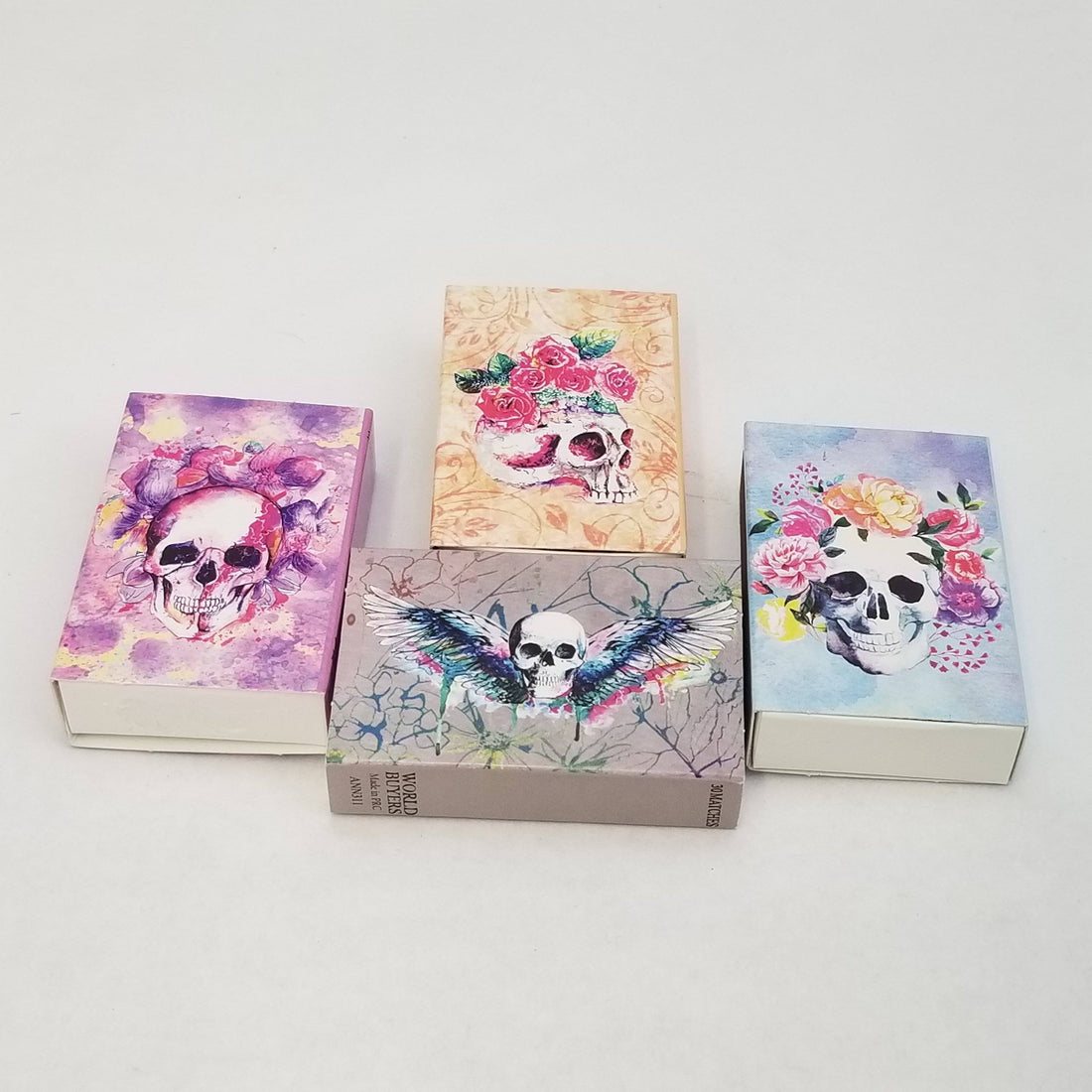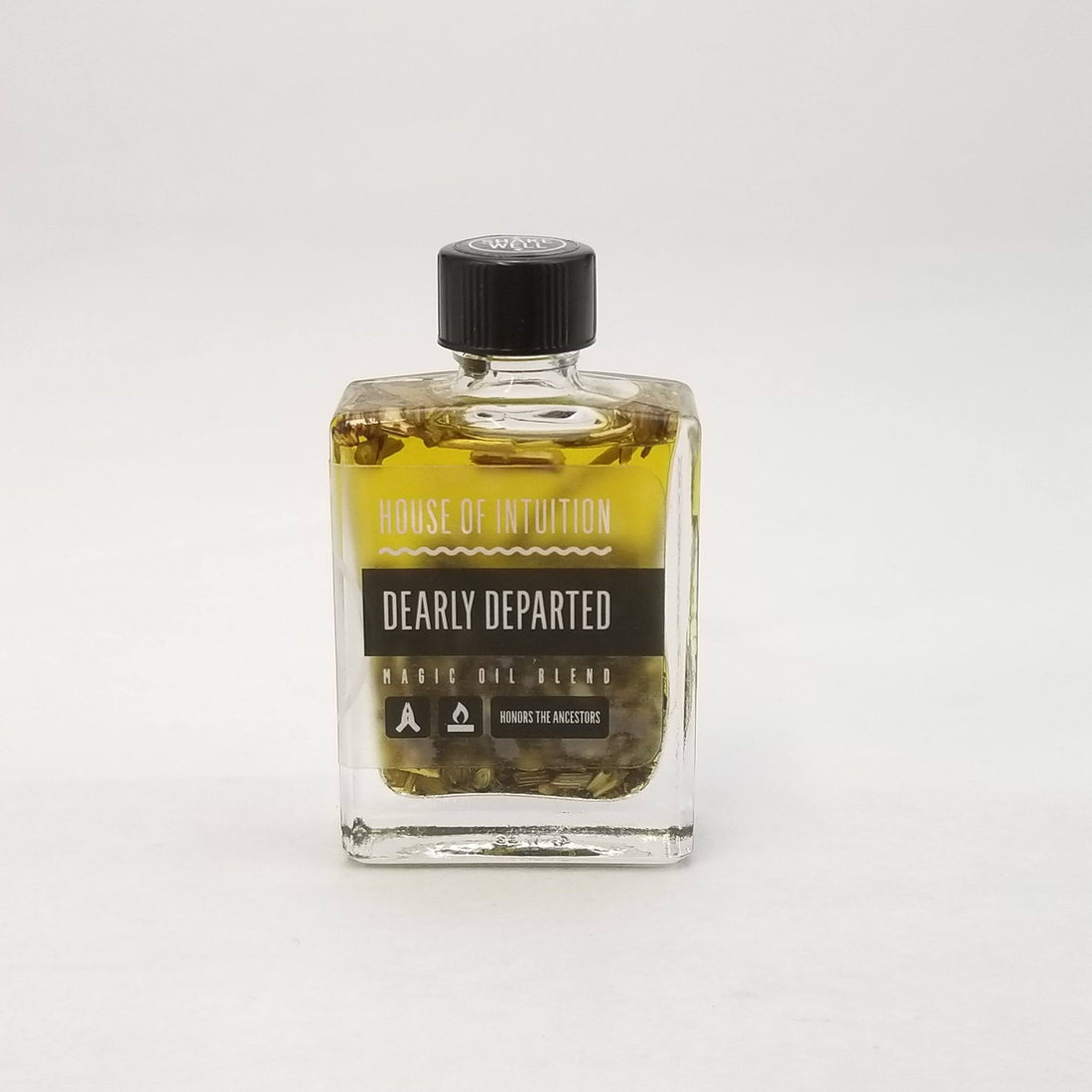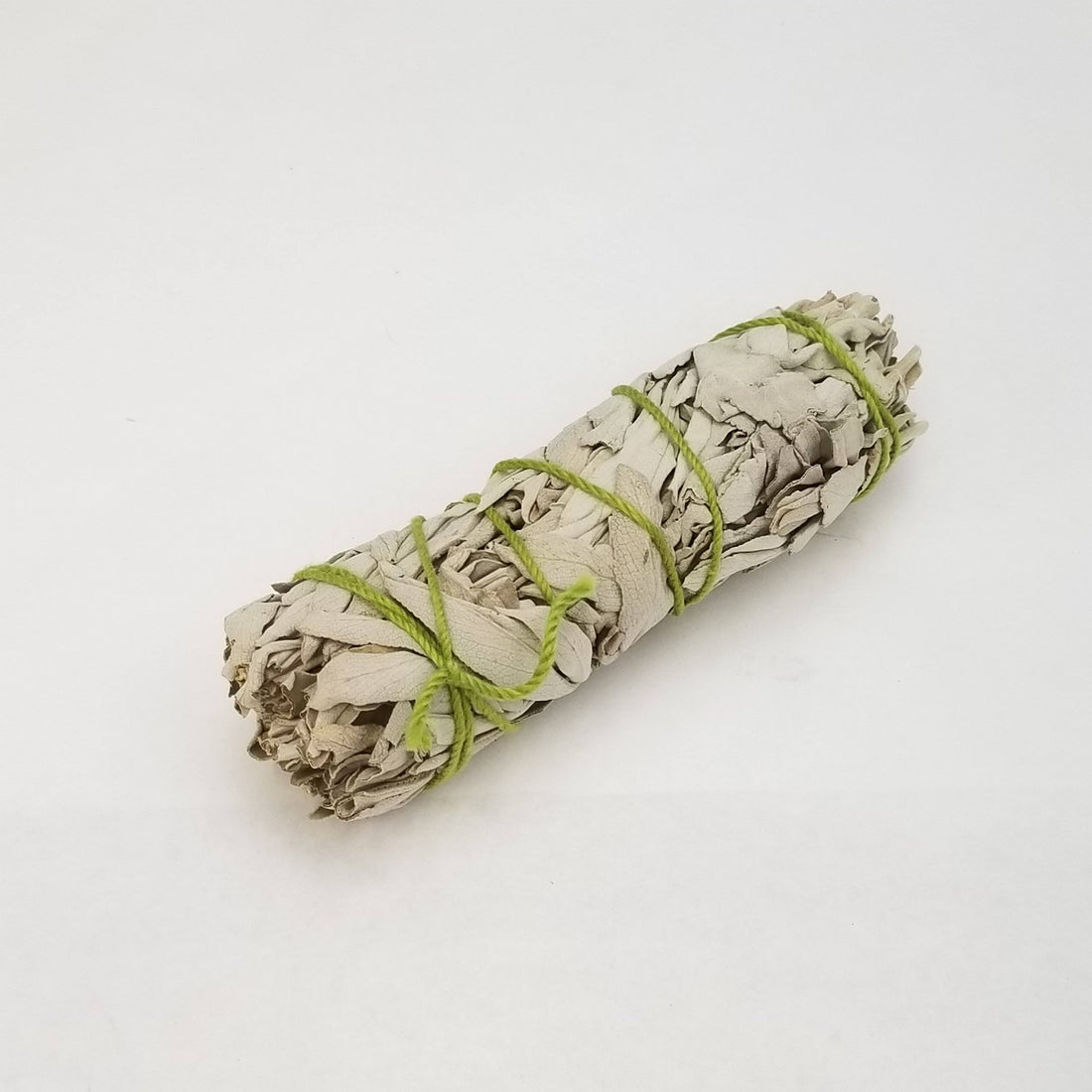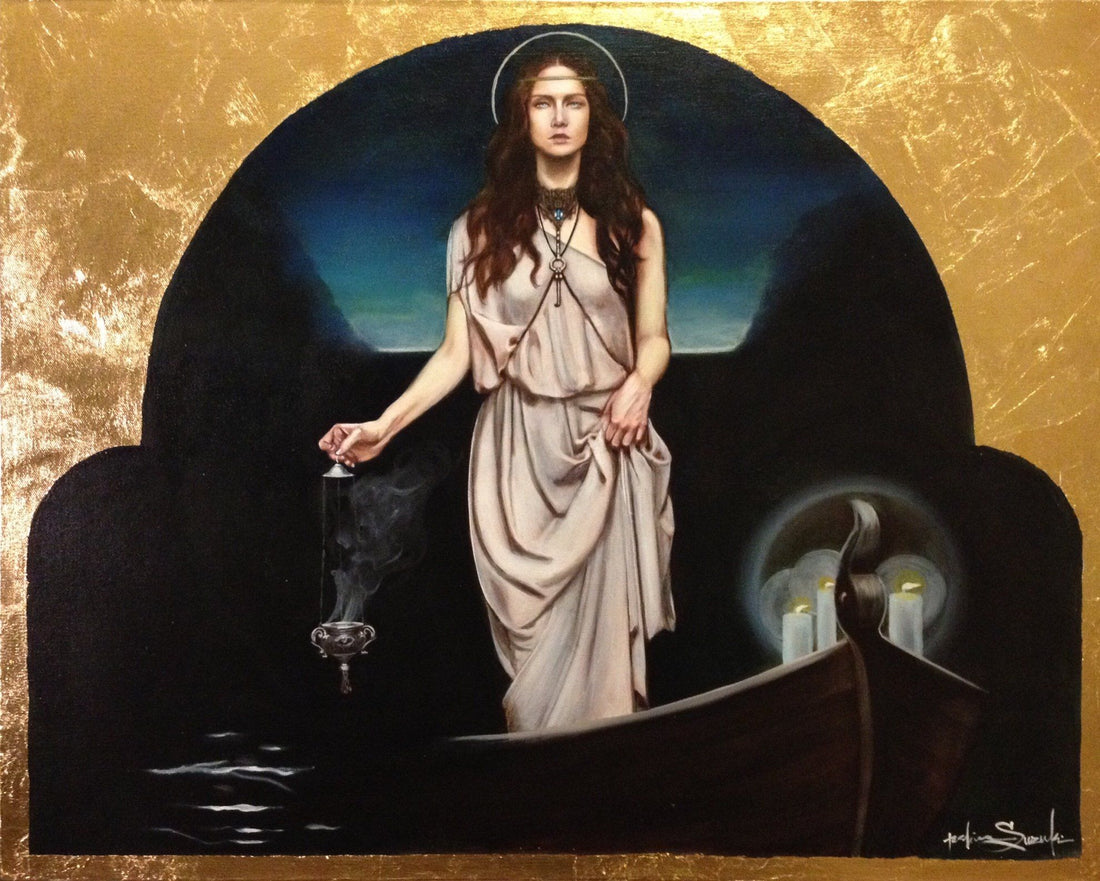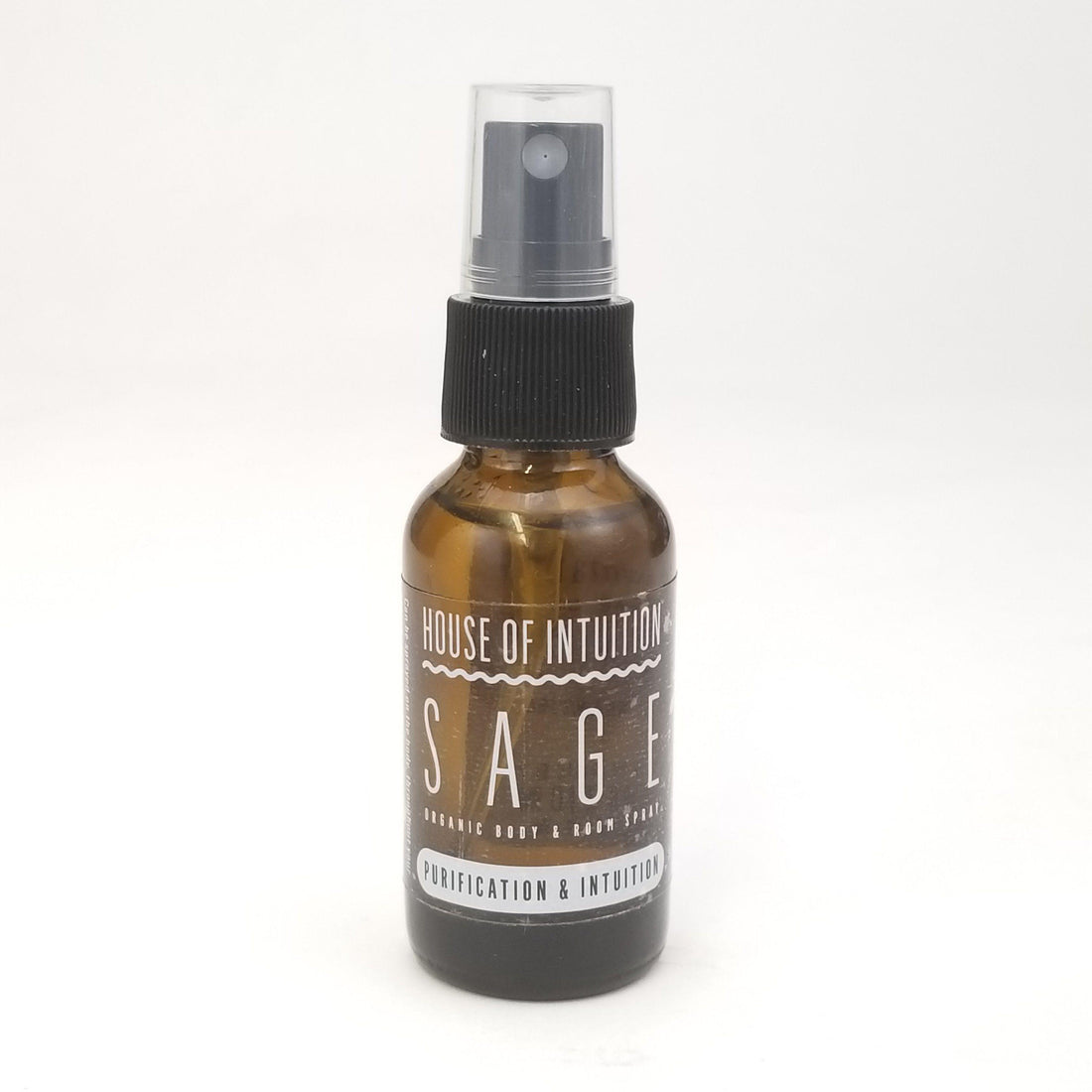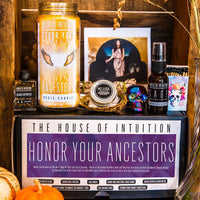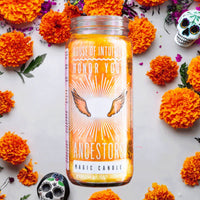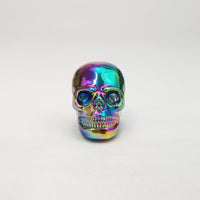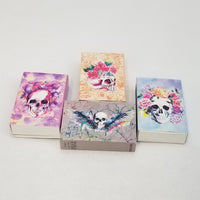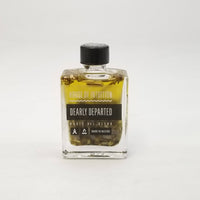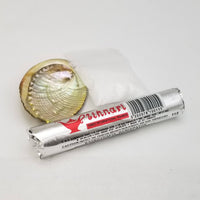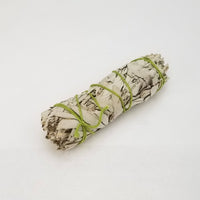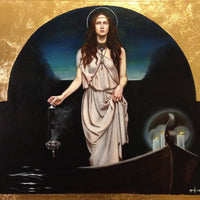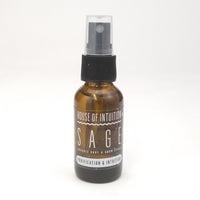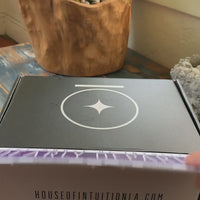 Dearly Departed Box
$110.00
Sale

$121.00

• Save
Transcend the physical plane and awaken your soul connection.  Adorn your Altar & honor a loved one on the next step of their spiritual journey. House of Intuition founders, Alex and Marlene, carefully curated the Dearly Departed Box with ritual tools to remember and celebrate the souls that have walked before you.
SPIRITUAL TOOLS IN THE DEARLY DEPARTED BOX:
Honor Your Ancestors Magic Candle (New Limited Edition Angel Wings Design)
Dearly Departed Anointing Oil
Titanium Smoky Quartz Skull
Sage Herb Bundle
Sage Organic Spray
Mojuba Incense Blend
Sacred Skull Matches
Tashina Suzuki Illuminate the Darkness Print
To start, purify and define your sacred space with the Mojuba Incense Blend within Abalone Shell, Charcoal Tablets, and Sea Salt. Our "Homage to the Ancestors" blend is a combination of Eucalyptus, Palo Santo Resin, Rosemary, Alucema, Myrrh, White Copal, and Frankincense. Encourage their guidance in all your magical rites by burning this as a daily offering near your altar. You can also dust the wick inside your magic candle to help magnify your prayers.
Sacred Skull Matches are a symbolically profound accompaniment to your Magic Candle ritual. As you spark the flame - meditate on the cycle of life and death, rebirth and transformation. were created specifically for candle magic use.
Energetically cleanse the air in preparation for your remembrance ritual. Light the tip of the Sage Bundle until it catches aflame. Walk through your space and with your free hand, feather, or fan, move the fragrant smoke wisps coming from the lit wand.
Light the Honor Your Ancestors Magic Candle as an offering to cherished souls who have crossed over. Commemorate their life and celebrate their death as the next step on their spiritual journey. Keep their memory alive during this ritual, and may they always rest in your heart. When the candle is done, you will find crystals inside that will be supercharged with your prayers of remembrance to place on your sacred altar or to carry with you as a token of remembrance.
A powerful companion to the Magic Candle is the Dearly Departed Anointing Oil to bless and consecrate. This oil blend is set with the intention to memorialize, transmute grief and welcome metamorphosis. You can use this handcrafted oil to dress your candles, dress your bath or dress your skin. Dab on your body's chakra energy points, or wherever you feel guided.
See the transformative beauty of death within the Tashina Suzuki "Illuminate The Darkness" Print. Tashina meditated and received messages from her spirit guides to bring this image into existence along with this cathartic mantra: "I spend this day honoring the departed by giving thanks for the life they lived and the sacrifices they made. Centuries of evolution created the powerful spiritual being I am today. My gratitude is shown by standing strong in life, light, love and joy."
Sage Organic Spray is used for cleansing and connecting with the spiritual realm. Sage has a unique aroma that activates the Third Eye and increases psychic awareness. The woodsy aroma purifies energy to send departed ones well wishes for new beginnings and higher vibrations.
Carved from the "Metal of Power" this Titanium Smoky Quartz Sacred Skull is extremely beneficial for meditation and is powerful for tapping into clairvoyant abilities and communicating with other vibrations. Place on your altar as a symbol of Divine Wisdom and a reminder of the inner peace that can be found in the beautiful cycle of life and death.
Share Your Light With The Community
Upload your photo here or mention @houseofintuition on Instagram to be featured.
Explore what your fellow manifestors are saying!