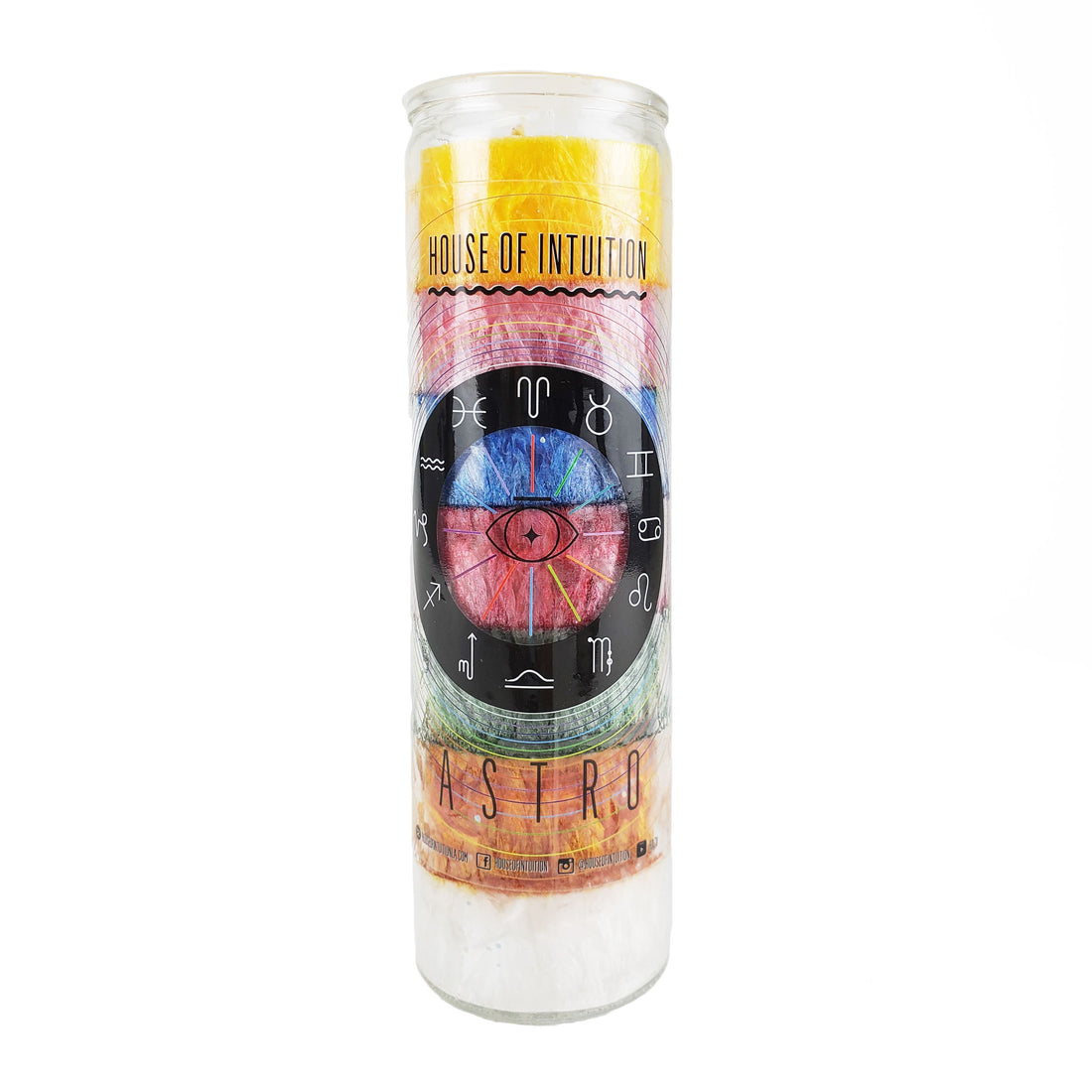 Astrology Lover Zodiac Candle
Astrology Lover: Light the Astrology Lover Magic Candle in gratitude to honor the cosmos and its unwavering role in providing guiding light, as you say: "I manifest destiny with my free will. Astrology inspires me to understand my spiritual unfolding and to contribute meaningfully to the world around me. Within me exists the energy of every sign in the zodiac, allowing me to see that everything is interconnected in the universe. To each planet and constellation, I send my appreciation and make a sacred promise to listen, evolve, and expand in ways that support my soul's greatest journey."
Candles are lightly scented and dressed with crystals inside. Made with 100% all-natural and sustainable palm wax.
Please note: Dressing the candle or moving it may disturb the wax and wick. For maximum magical results, do not blow the candle out - SNUFF IT OUT. For safety be careful when handling a candle while burning, the glass can be hot to the touch. Keep away from the reach of children and pets.
Share Your Light With The Community
Upload your photo here or mention @houseofintuition on Instagram to be featured.
Explore what your fellow manifestors are saying!