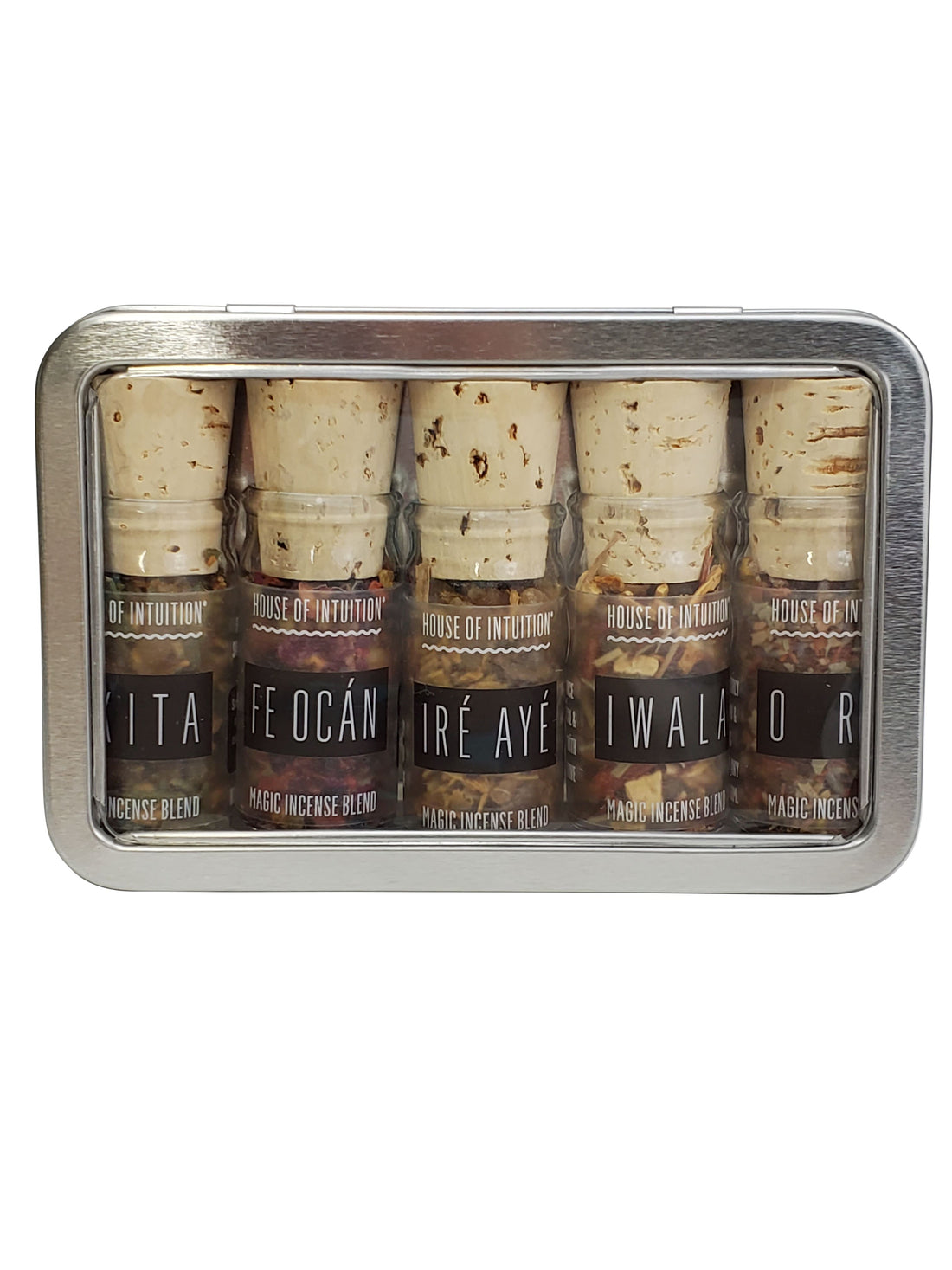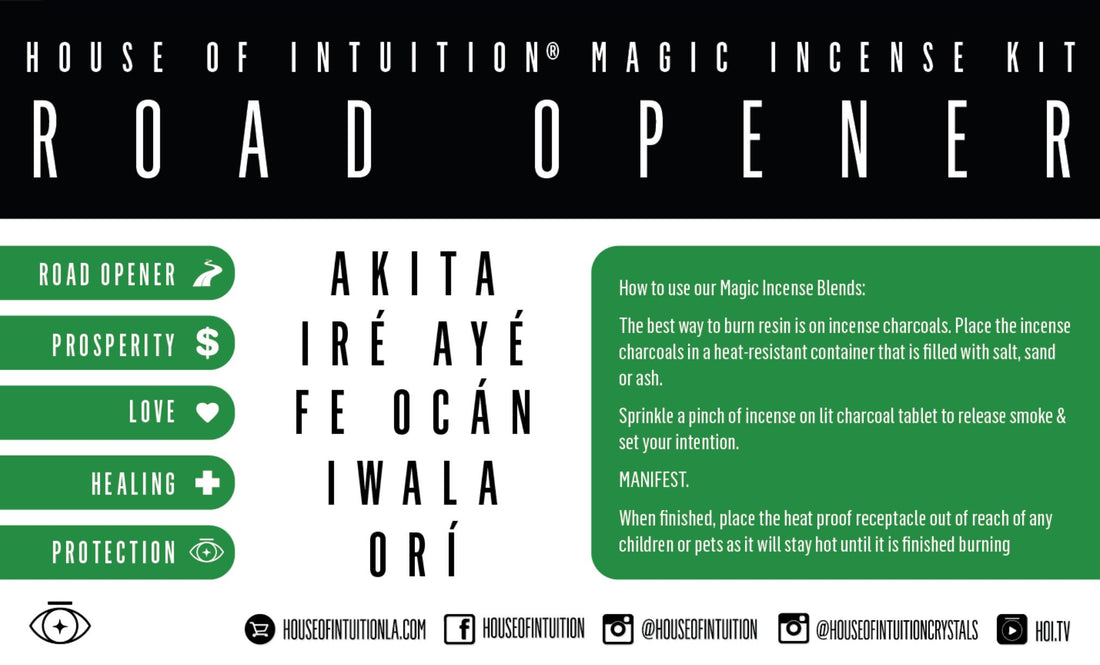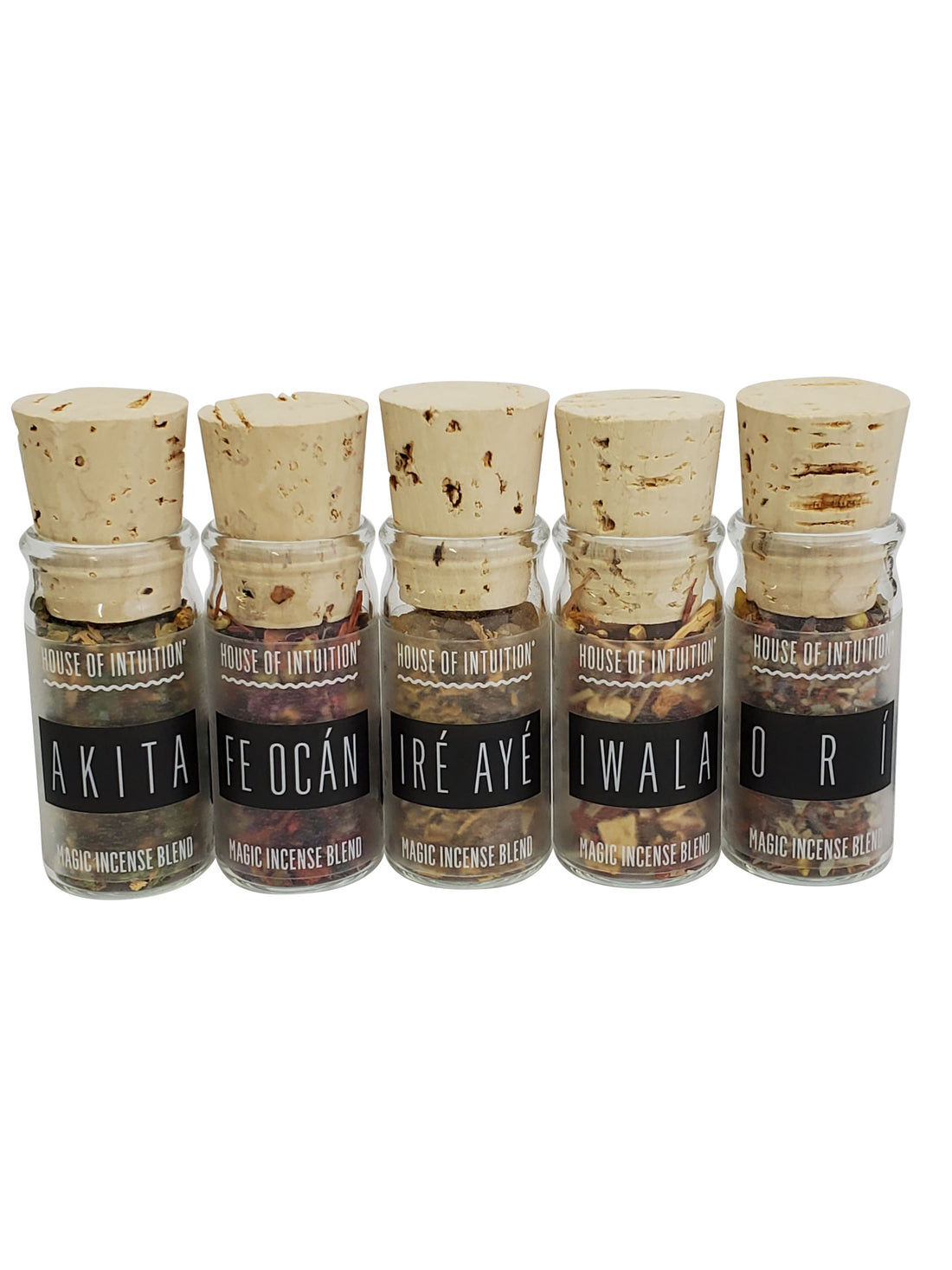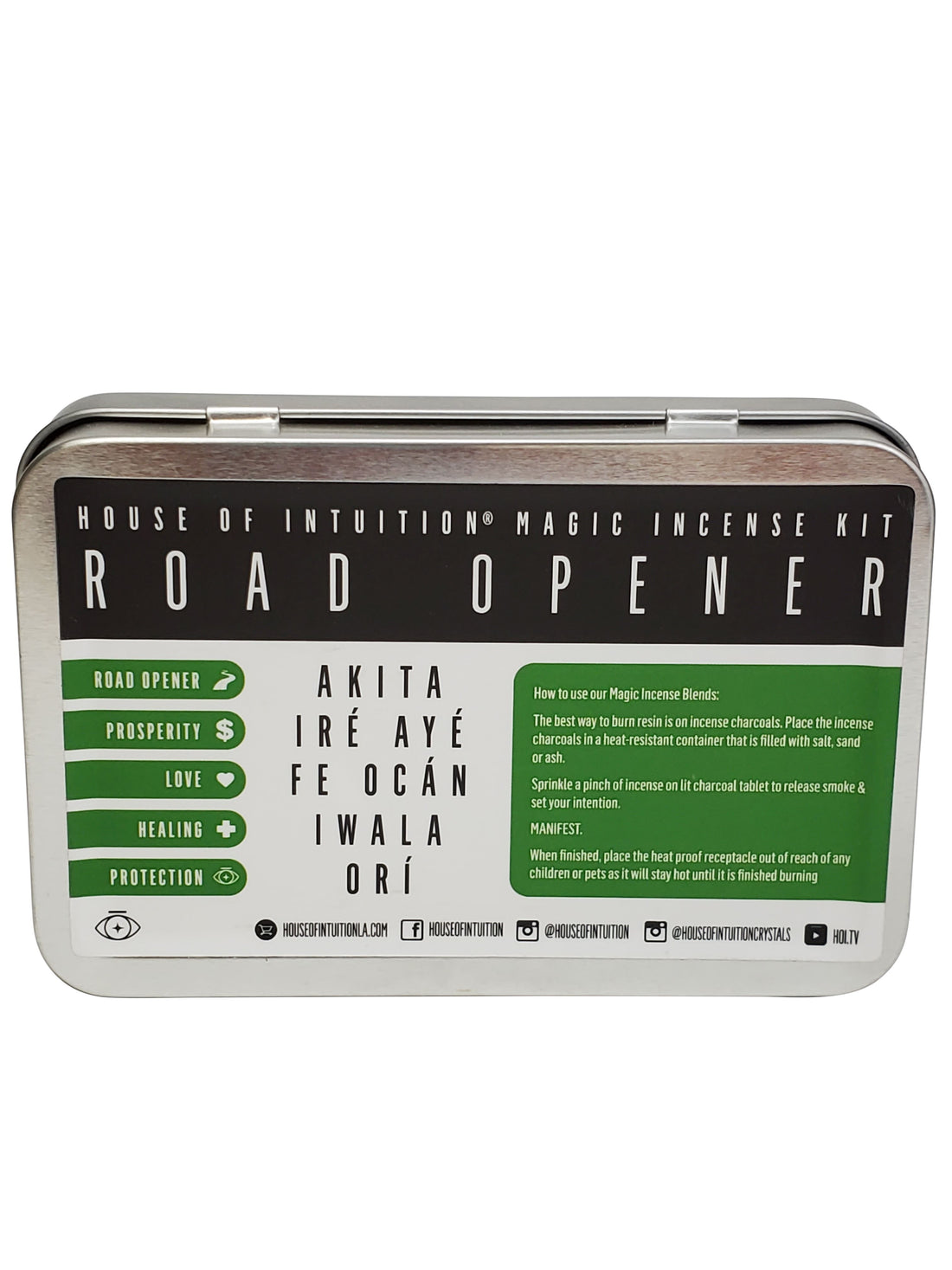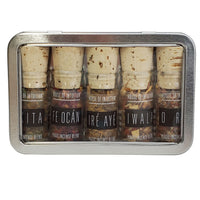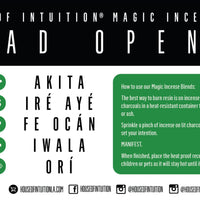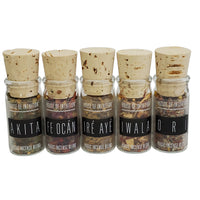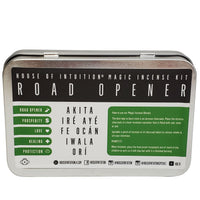 Road Opener Magic Incense Blend Kit
About this ritual tool
More Details
The ROAD OPENER Incense Blend Kit is a powerful sacred space setting and manifesting ritual tool.  It includes our exclusive House of Intuition Akita, Ire Aye, Fe Ocan, Iwala and Ori Incense Blends, which are proprietary to House of Intuition.  To activate its magic, sprinkle a pinch of incense on lit charcoal tablet to release smoke & manifest your intention.
INCENSE BLEND METAPHYSICAL PROPERTIES:
Akita:  ROAD OPENER. Summon strength & courage to draw victory to all situations.  Blend of Organic Frankincense, Cedar, Sandalwood, Palo Santo & Magic
Ire Aye:  PROSPERITY. Manifest monetary abundance & draw in a magical rain of riches.  Blend of Patchouli, Dragons Blood, Palo Santo, Frankincense & Magic
Fe Ocan:  LOVE. For all matters of the heart - romantic, platonic, sensual, unconditional.  Blend of Amber, Roses, White Copal, Gum Arabic, Sandalwood & Magic
Iwala:  HEALING. Balance both the physical & spiritual body with cleansing curative elements.  Blend of Sandalwood, Lemongrass, Orange Peel, Gum Arabic, Frankincense, White Copal & Magic
Ori:  PROTECTION. Clearly see both shadow & light, psychic protection from any that wish you harm.  Blend of Gloria's Angel Resin, Lavender, Eucalyptus, Red Sandalwood, White Copal, Myrrh & Magic
How to Use:

Take a piece of self-lighting incense Charcoal and place it on a heat proof receptacle lined with salt
Carefully light the Charcoal as it will spark once you've lit it

Once the Charcoal has turned gray, add a pinch of the Incense Blend of your choice onto the Charcoal Tablet (Note: The more you add, the smokier it will get)
You may also use this time to walk through your space to help set the intention with the smoke of the Incense Blend if you wish

When finished, place the heat proof receptacle out of reach of any children or pets as it will stay hot until it is finished burning
It is not necessary to burn all 6 provided Incense Blends in one sitting unless you wish to

Share Your Light With The Community
Upload your photo here or mention @houseofintuition on Instagram to be featured.
Explore what your fellow manifestors are saying!