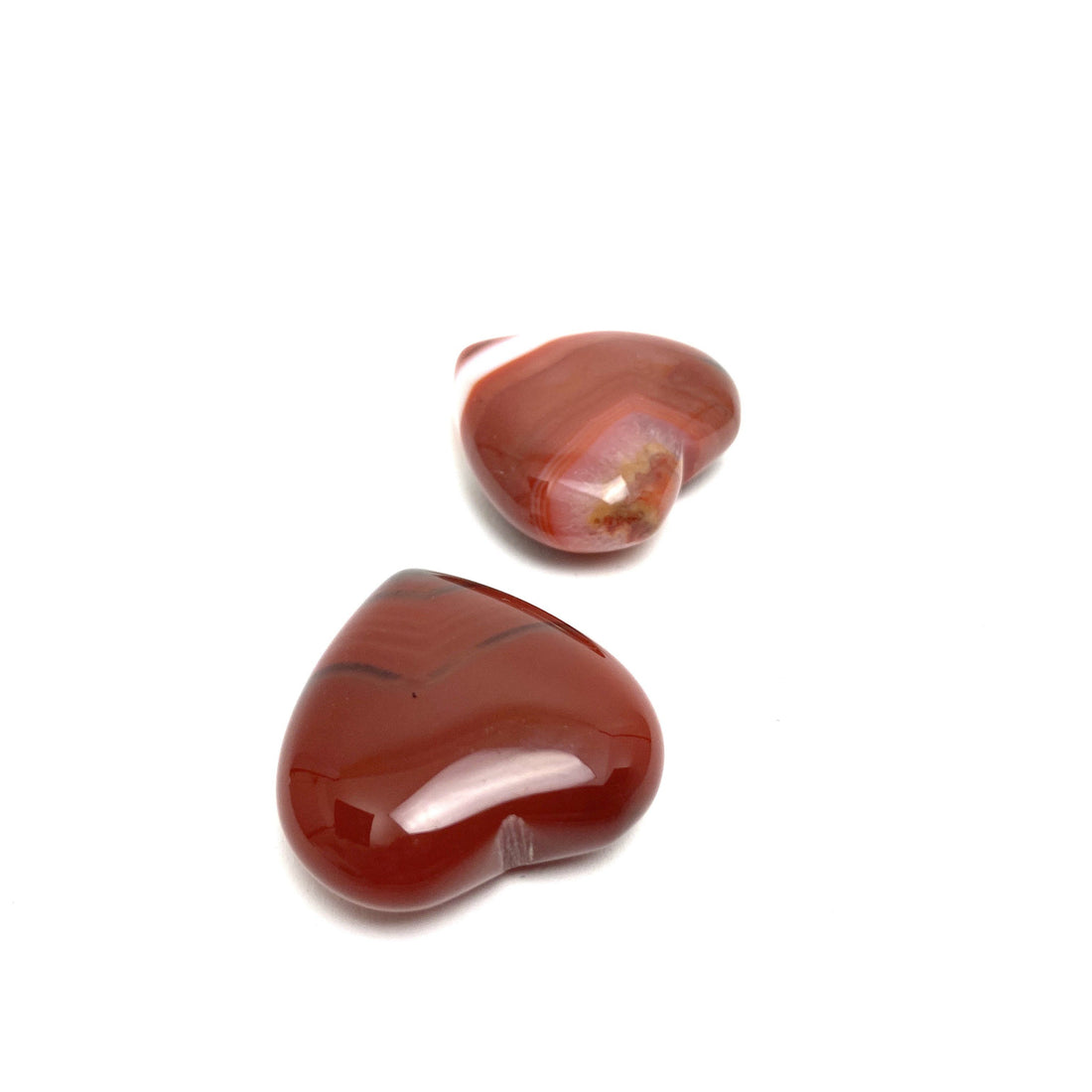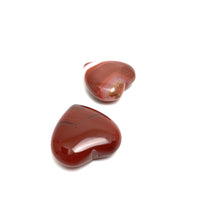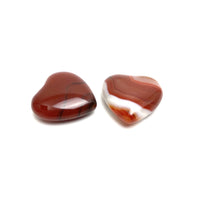 About this ritual tool
More Details
Chakra: Sacral
Carnelian helps one call upon the courage and vitality that already exists within. A wonderful stone for those looking to light a spark of creativity and can also help one to truly express themselves. If you're working on a project associated with the arts, Carnelian can help ignite the creative process, allowing you to express yourself through your work. Carnelian is the flame that burns within all of us, constantly guiding us towards our highest self even through times of stress and doubt.
Crystals in a heart shape are great for calling in love of all types. Used over the heart chakra, they allow you to bring in the energies of the stone and dispel blockages related to love or heart healing. This shape can also be used for manifesting new love in your life and calling in more passionate energies. They make a wonderful totem, to carry with you throughout the day as a reminder that you are worthy of love and your divine place in the universe.
Size/shape may vary due to each stone being unique in color and form. Colors vary as each one is treated individually and takes to the treatment differently.
Approx. size 1.5" L x 1.5" W
Share Your Light With The Community
Upload your photo here or mention @houseofintuition on Instagram to be featured.
Explore what your fellow manifestors are saying!