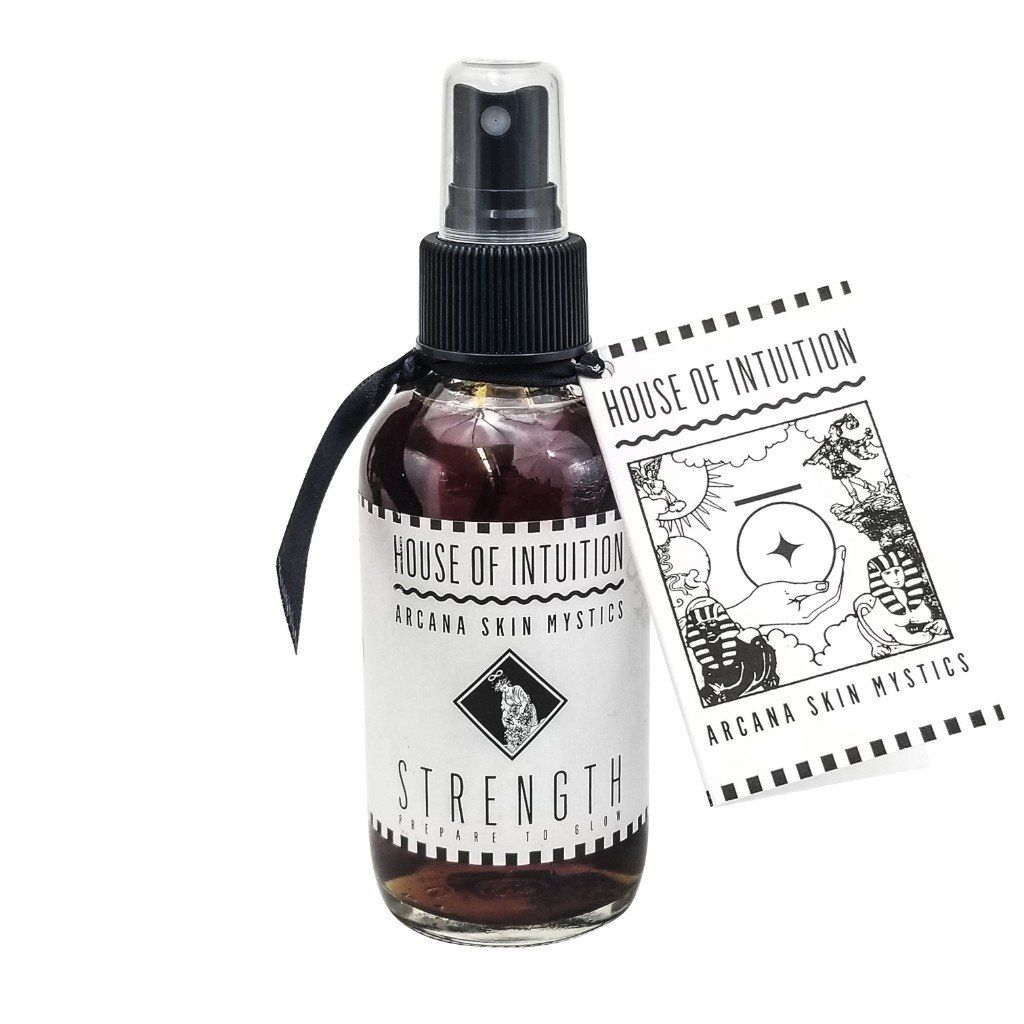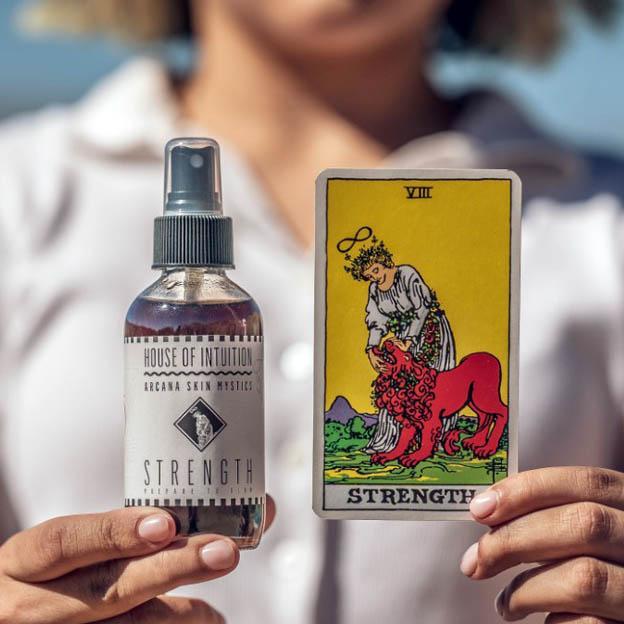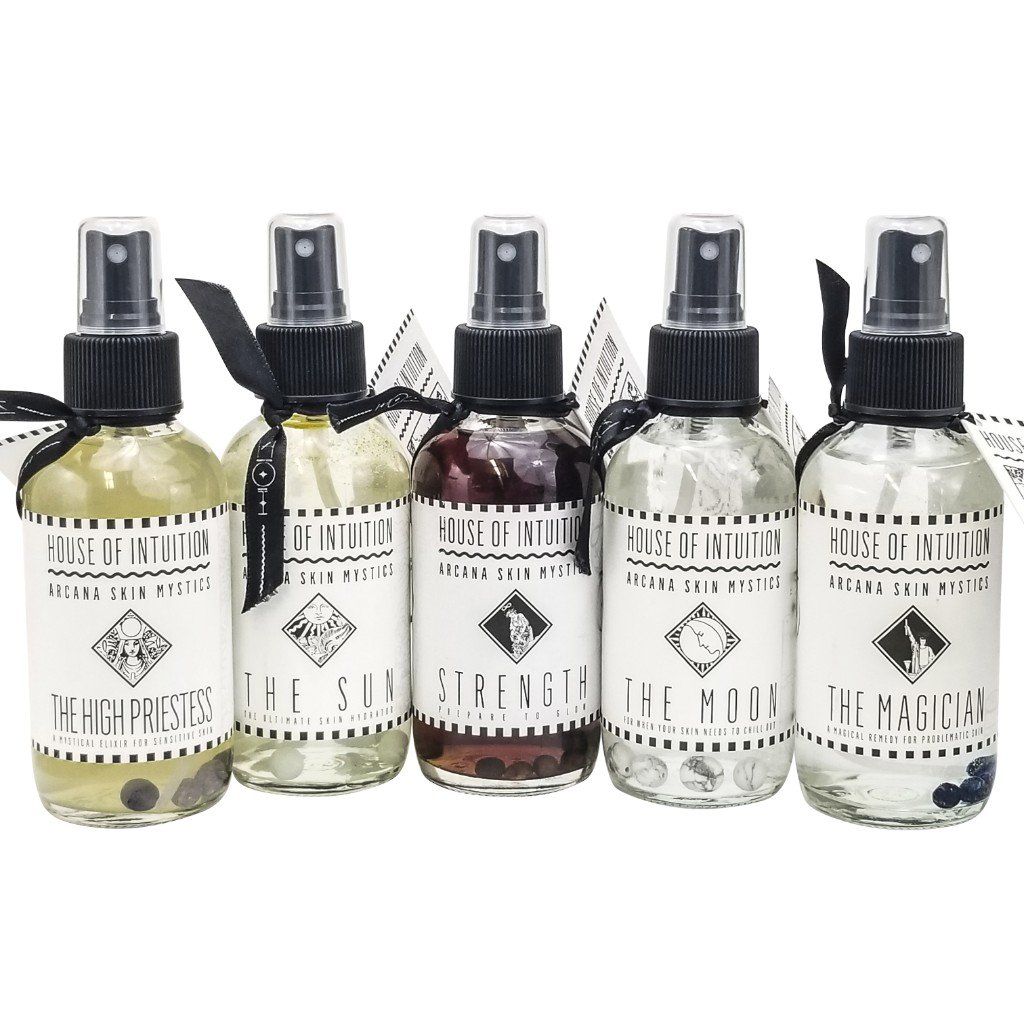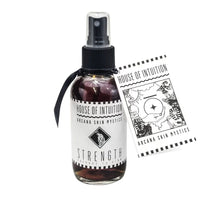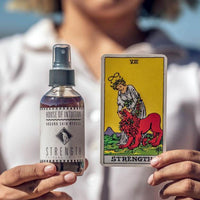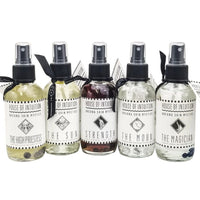 Arcana Skin Mystics: "Strength" - For Glowing Skin
Organic skin toner spray to help skin glow, bringing confidence & radiance.
Crystal: Serpentine
Beneficial for most skin types, especially mature skin needs- helps to soften, brighten and refine the look of dry, dull skin giving a renewed, youthful glow.
All organic ingredients including bilberry, orange, lemon and cranberry are wrapped in a gentle base of aloe to soothe and strengthen.
Serpentine carries the energy of transformation and regeneration to aid both your skin & psyche in shedding unnecessary layers, to reveal your truest, shiniest self.
The power of Strength brings out your sense of inner confidence, flexibility and resilience to guide you through any situation life brings.
FOR USE:
Toning is an important step in your skin-care ritual, helping balance the pH of your skin, minimize the look of pores, remove residuals missed during cleansing and prep the skin to better absorb serums and moisturizers.
Directions: Shake well before each use. Spray with the highest intention over face and body as desired to work as a skin toner, makeup setting mist, or as an all-over body refresher.
INGREDIENTS: VITAMIN C, ORGANIC ALOE LEAF JUICE, ALPHA HYDROXY ACIDS, ORGANIC WHITE WILLOW BARK EXTRACT, ESSENTIAL OILS OF LEMONGRASS, PEPPERMINT, JASMINE, GERANIUM, CEDARWOOD, LOVE AND MAGIC. CRYSTAL ENERGY: SERPENTINE.
BEAUTY IS A SELF-CARE RITUAL.
Share Your Light With The Community
Upload your photo here or mention @houseofintuition on Instagram to be featured.
Explore what your fellow manifestors are saying!