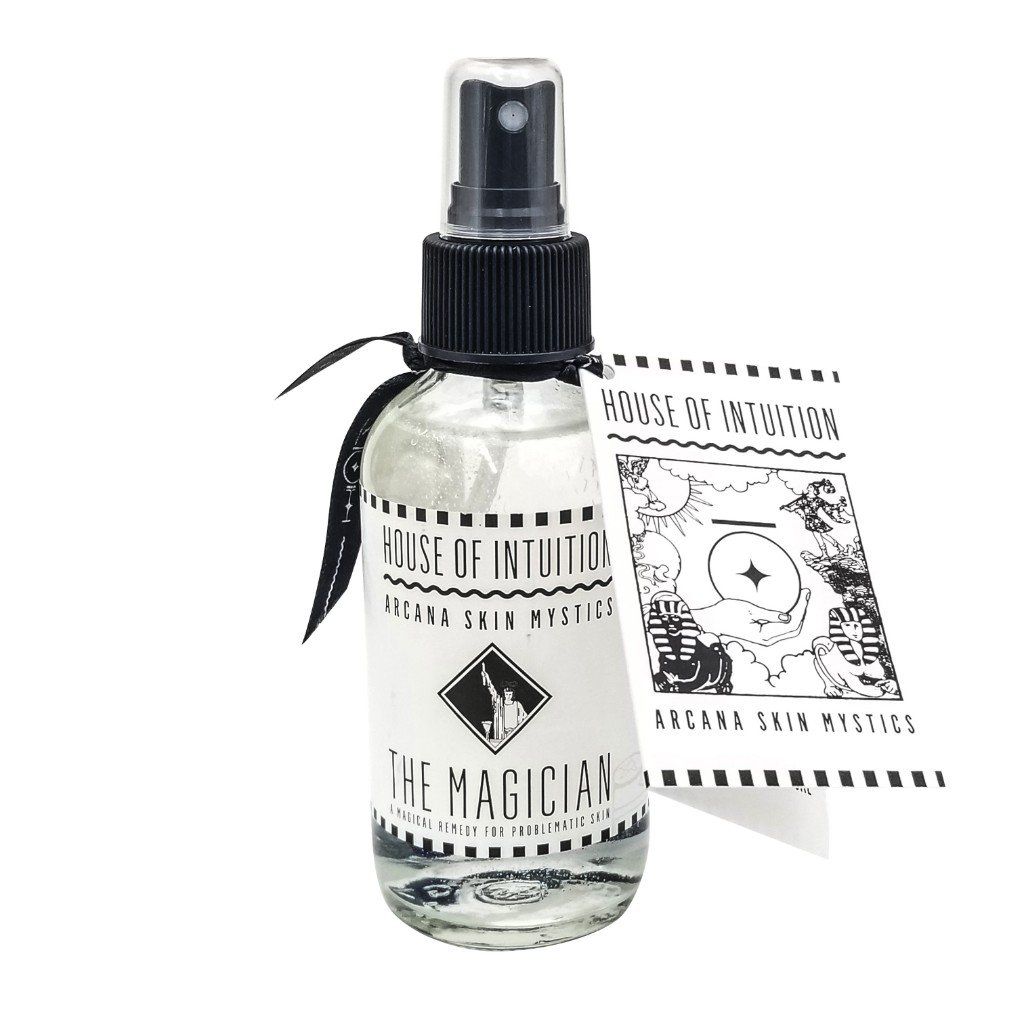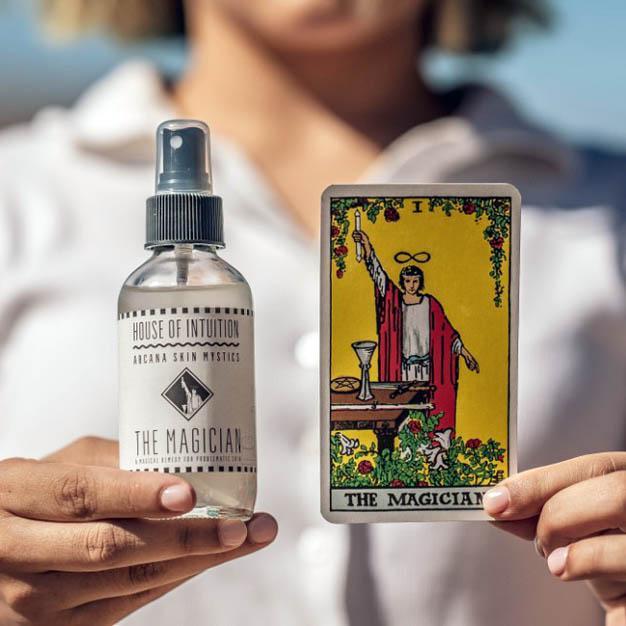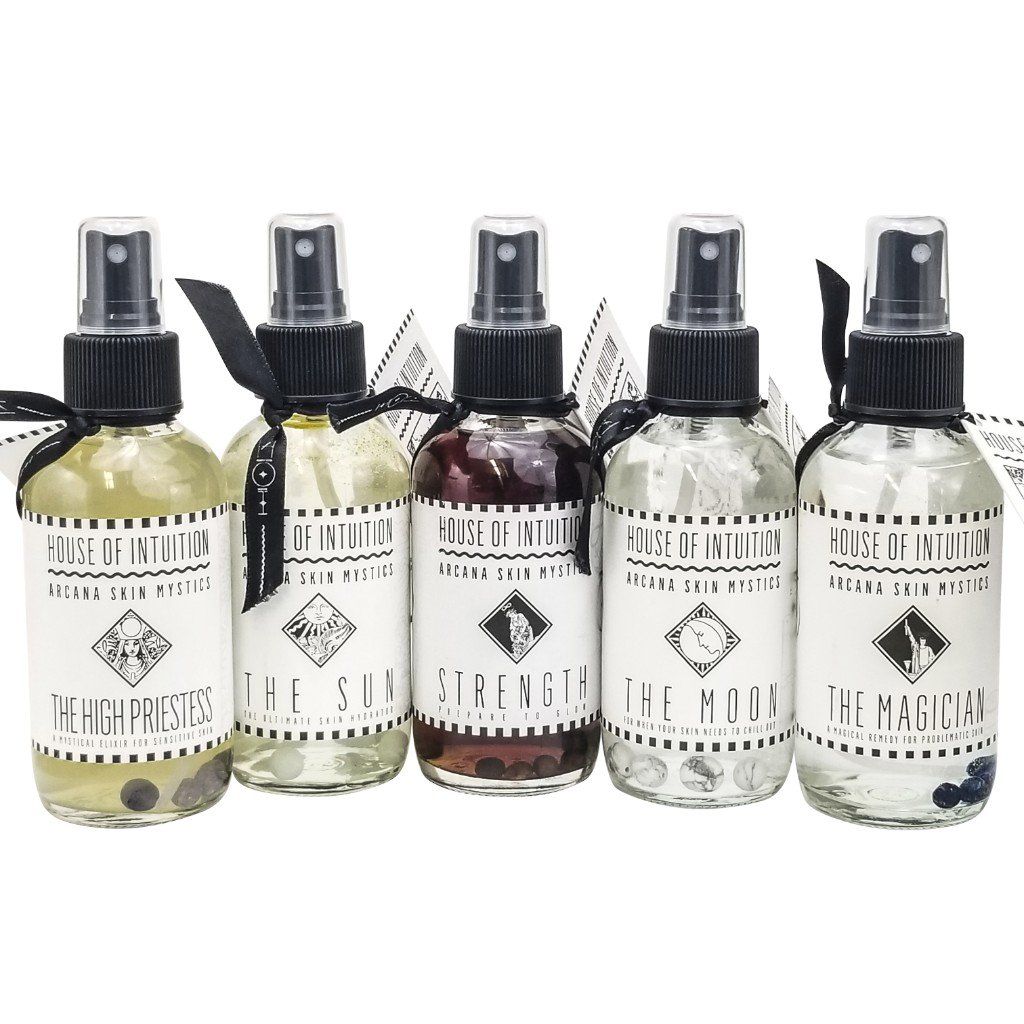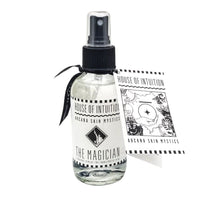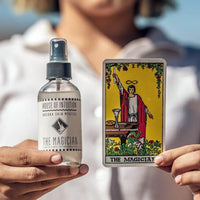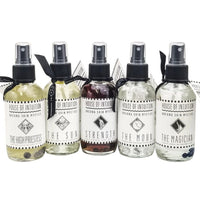 Arcana Skin Mystics: "The Magician" - For Problematic Skin
Organic Skin Toner Spray for oily/acne prone skin, to alchemize & shift
Crystal: Lapis Lazuli
Beneficial for stressed, oily, breakout-prone skin- helps bring balance to your complexion challenges to reveal calm, bright, naturally beautiful skin.
All organic ingredients featuring apple cider vinegar, tea tree oil and white willow bark to stop problem skin in its tracks, with aloe to bring soothing relief and clarity.
Lapis Lazuli carries the energy of truth and self-acceptance, raising your vibration to restore innate balance, and is also known to specifically aid skin problems.
The Magician is the transformer, to alchemize and shift both your skin and perspective, to help reveal the true magic and radiance that lies beneath what's on the surface.
FOR USE:Toning is an important step in your skin-care ritual, helping balance the pH of your skin, minimize the look of pores, remove residuals missed during cleansing and prep the skin to better absorb serums and moisturizers.
Directions: Shake well before each use. Spray with the highest intention over face and body as desired to work as a skin toner, makeup setting mist, or as an all-over body refresher.
INGREDIENTS: APPLE CIDER VINEGAR, ORGANIC ALOE LEAF JUICE, ORGANIC WHITE WILLOW BARK EXTRACT, ESSENTIAL OILS OF CLARY SAGE, JUNIPER BERRY, ROSEMARY, LIME, TEA TREE, AND MAGIC. CRYSTAL ENERGY: LAPIS LAZULI.
BEAUTY IS A SELF-CARE RITUAL.
Share Your Light With The Community
Upload your photo here or mention @houseofintuition on Instagram to be featured.
Explore what your fellow manifestors are saying!