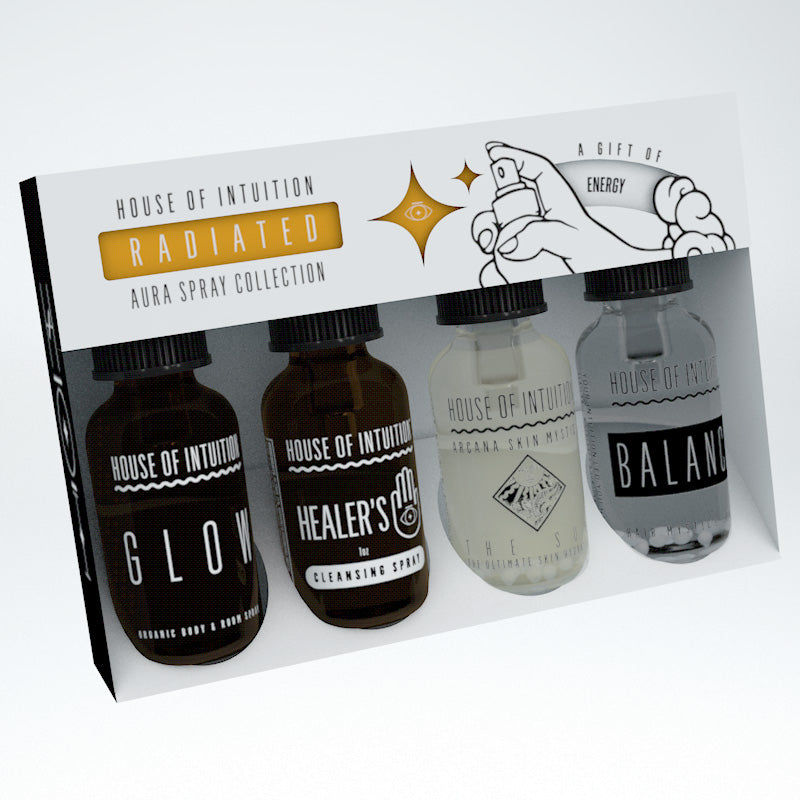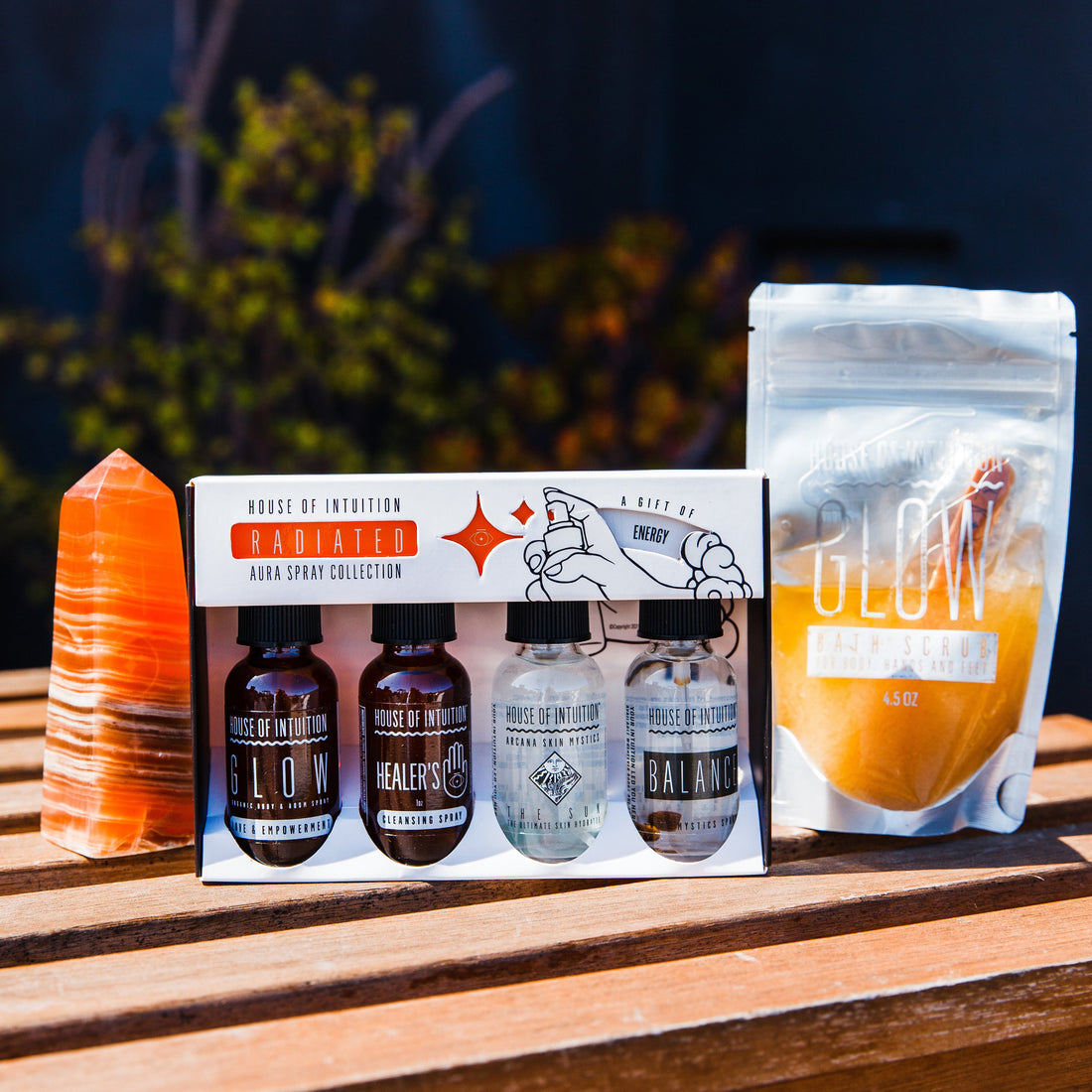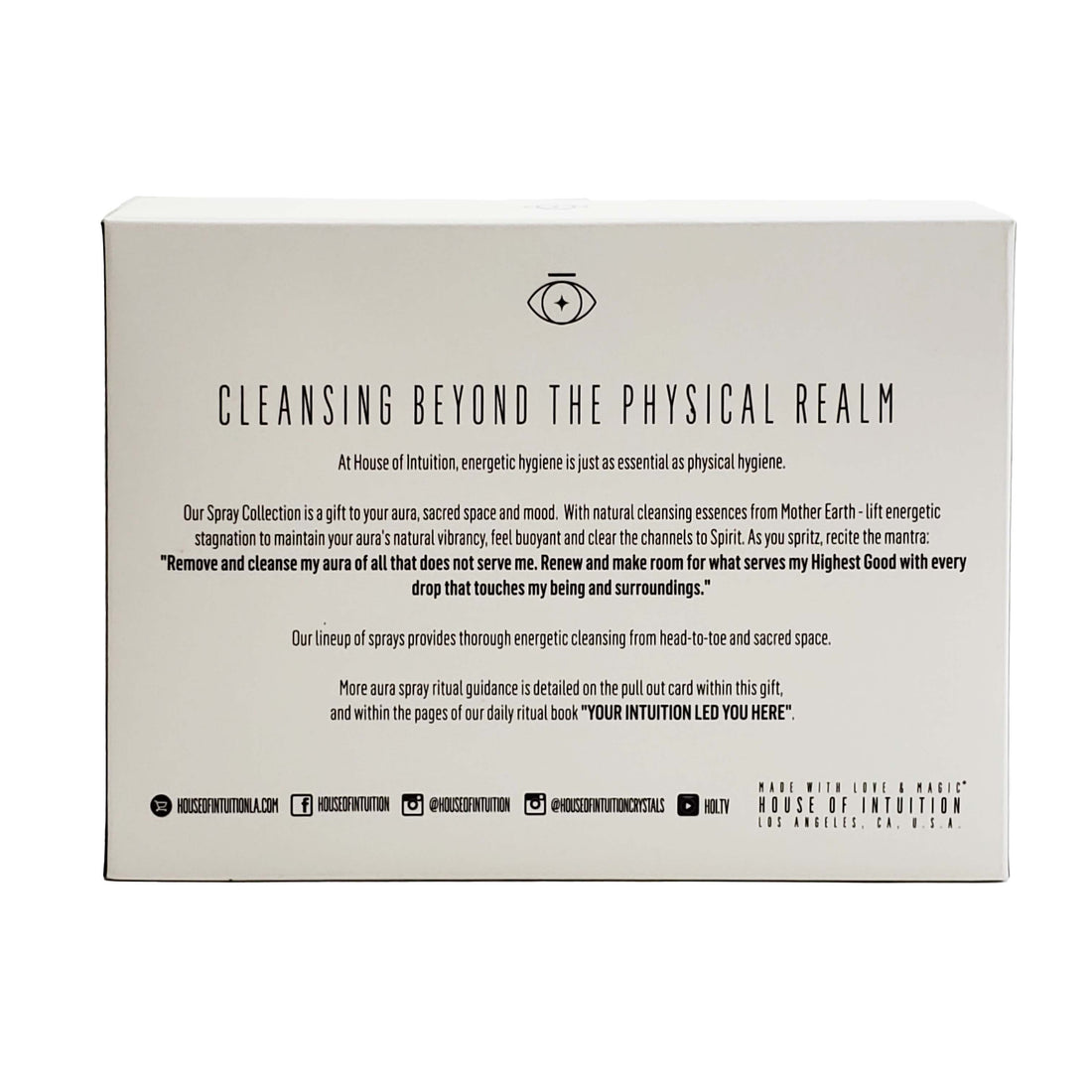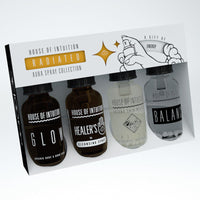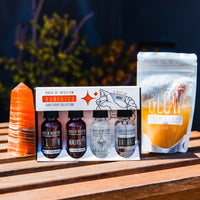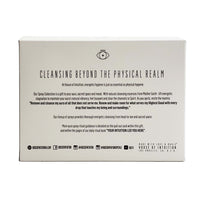 Aura Cleansing Spray Gift Set - Radiated
Enjoy this Gift of Energy
+ Abundance / Vitality / Inspiration
"Invoke new ideas, creativity and the powers of manifestation."
Our Spray Collection is a gift to your aura, sacred space and mood. With natural cleansing essences from Mother Earth - lift energetic stagnation to maintain your aura's natural vibrancy, feel buoyant and clear the channels to Spirit. As you spritz, recite the mantra: "Remove and cleanse my aura of all that does not serve me. Renew and make room for what serves my Highest Good with every drop that touches my being and surroundings."

Our lineup of sprays provides thorough energetic cleansing from head-to-toe and sacred space. In addition to our Healer's Hand Cleansing Spray, which acts both as an energetic disinfectant and hand sanitizer, use the Organic Spray to reset the aura of your space or body, the Arcana Skin Mystics Spray as skin toner, and the Hair Mystics Spray directly on your hair or Crown Chakra.

More aura spray ritual guidance is detailed on the pull out card within this gift, and within the pages of our daily ritual book "Your Intuition Led You Here."

1. GLOW
ORGANIC SPRAY
Elevate your vibration, strengthen your aura with playfulness and joy.
Use: Spray with the highest intention over body and sacred space.

2. HEALER'S HAND
CLEANSING SPRAY
Engage with other energies with spiritual and physical protection.
Use: Spray on hands, or anywhere you want to cleanse throughout your everyday.

3. THE SUN
SKIN MYSTICS SPRAY
Activate the essence of your magnetic, radiant self, encouraging abundance in all areas in your life.
Use: Spray as a skin toner, makeup setting mist, or as an all-over skin refresher.

4. BALANCE
HAIR MYSTICS SPRAY
Lavish each strand of hair as an energy conduit connecting your crown to the universe.
Use: As one-part hair perfume, one-part self-protection mist, and one million parts Magical.



Share Your Light With The Community
Upload your photo here or mention @houseofintuition on Instagram to be featured.
Explore what your fellow manifestors are saying!