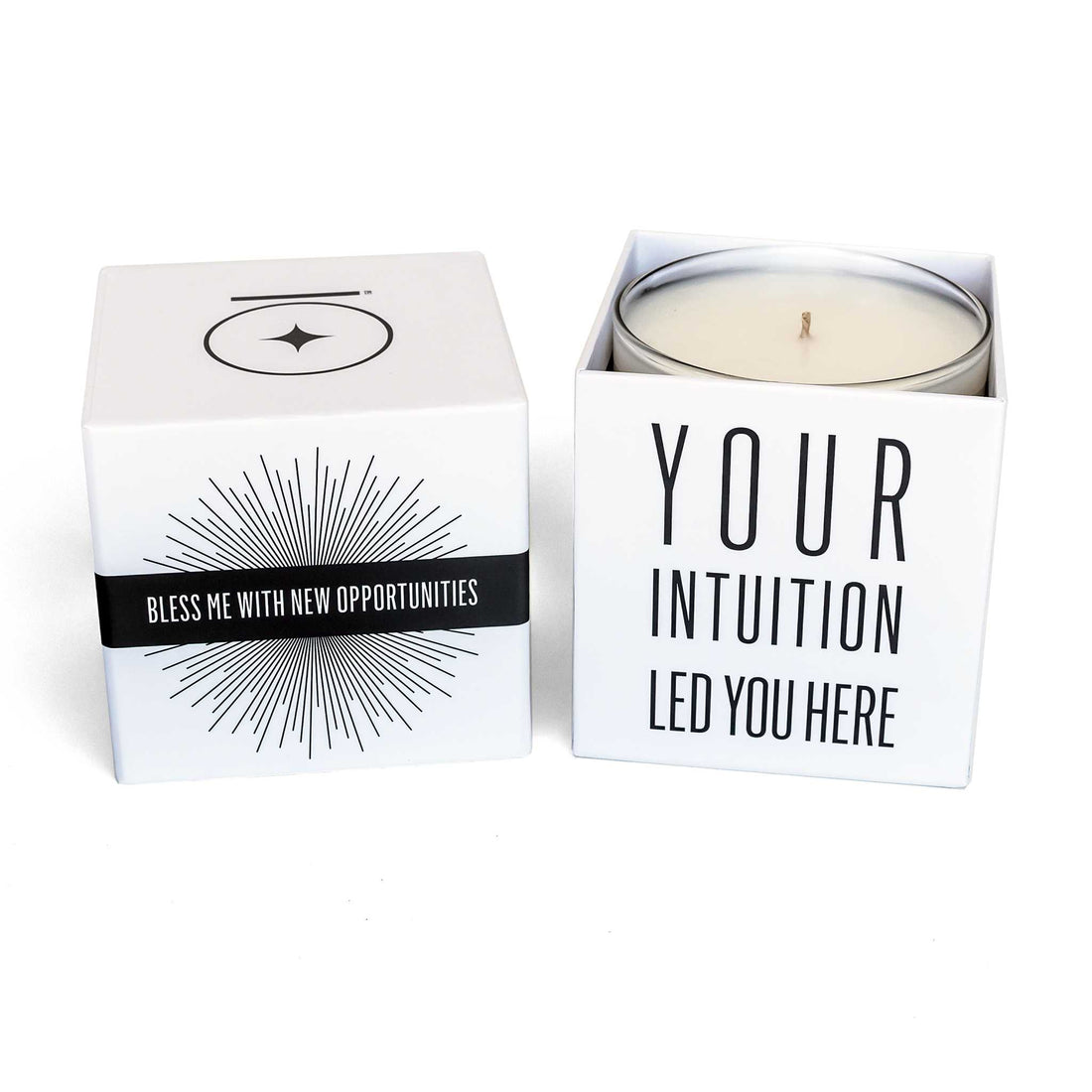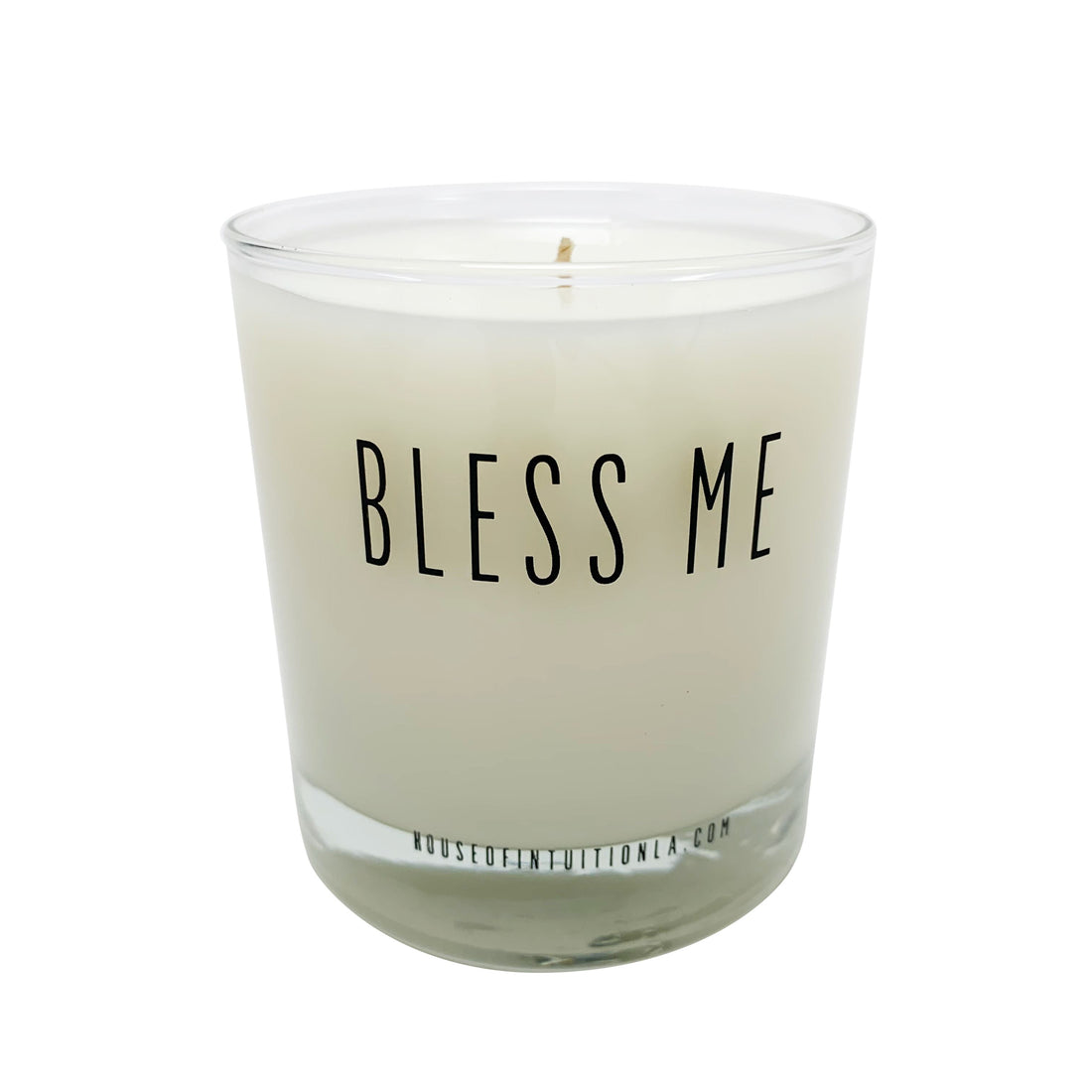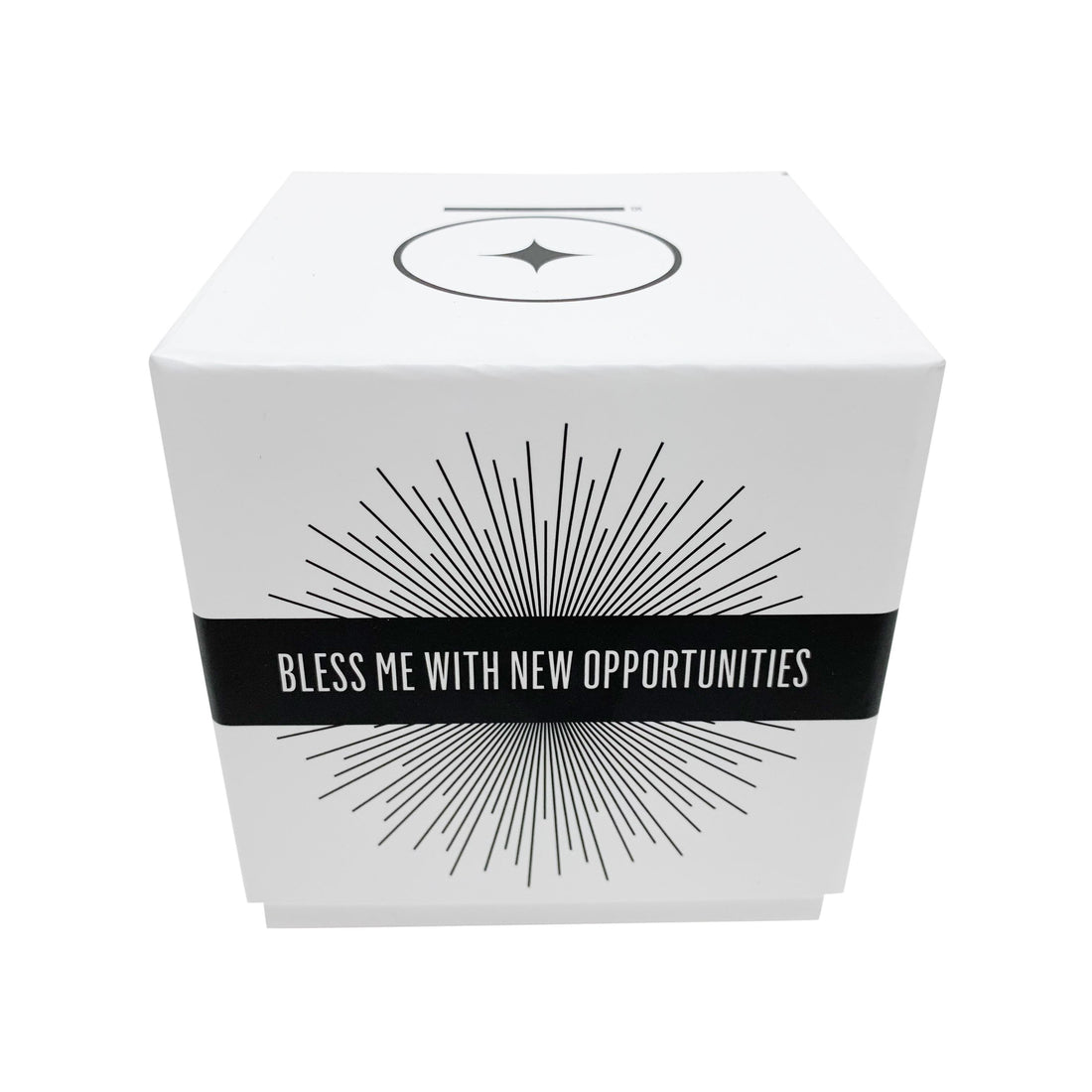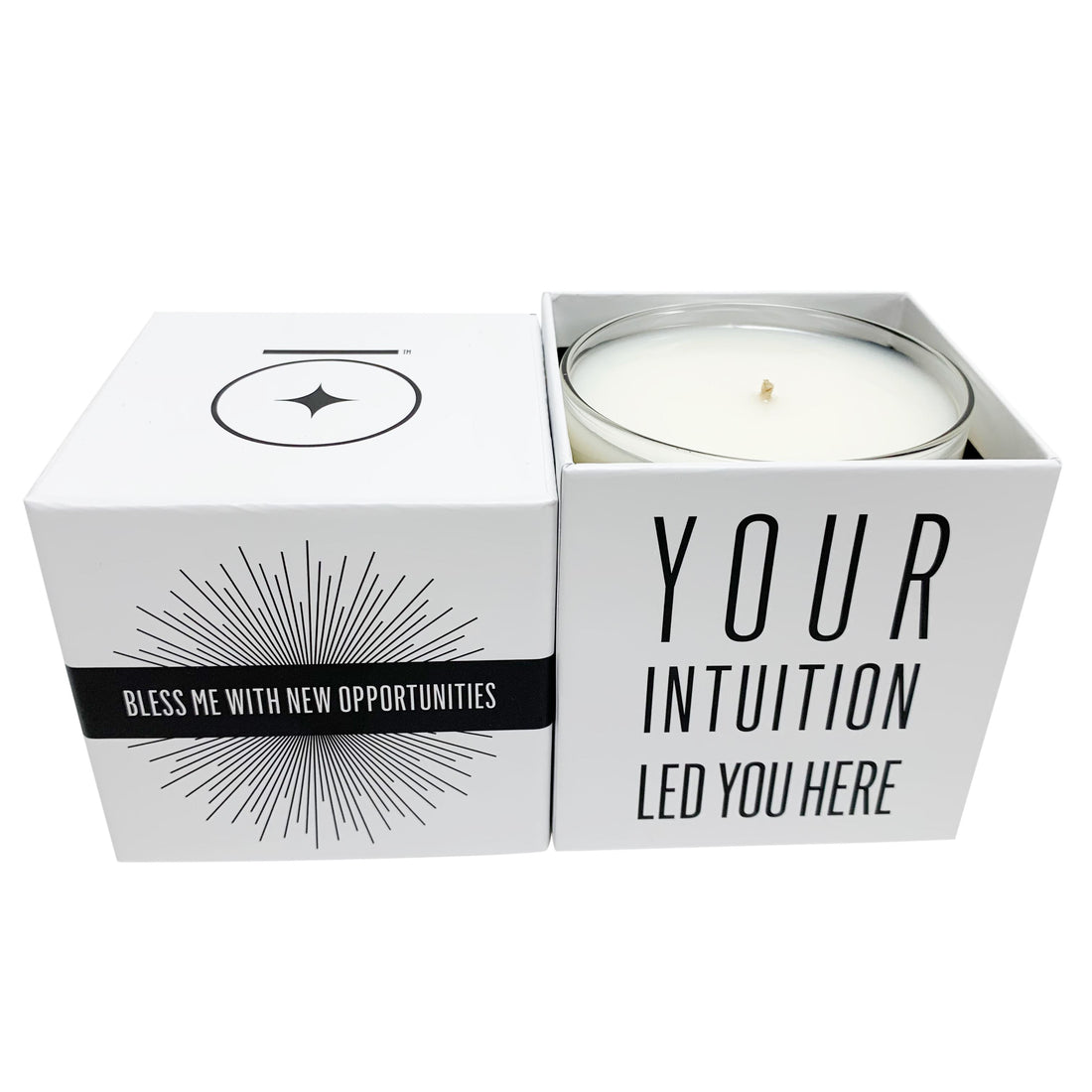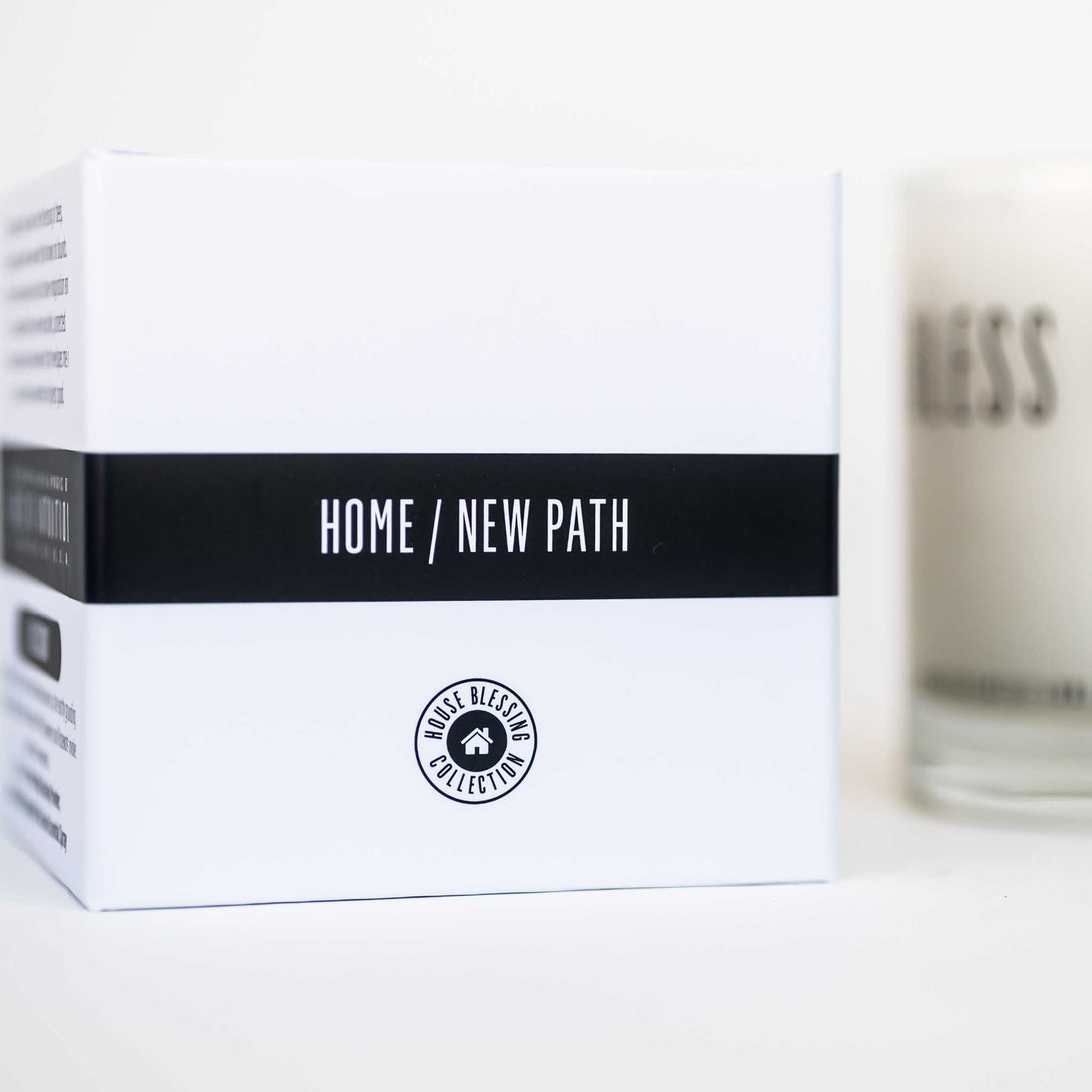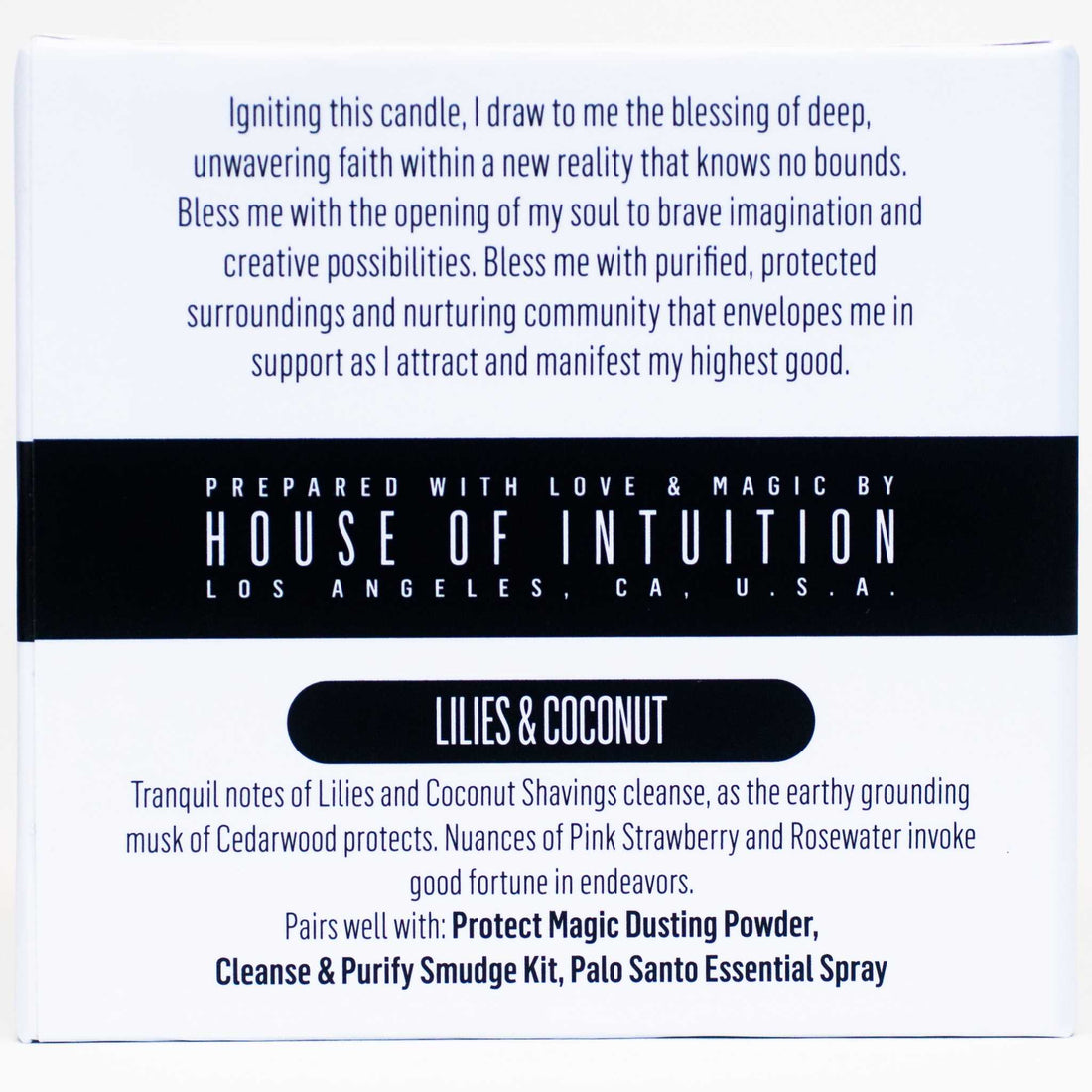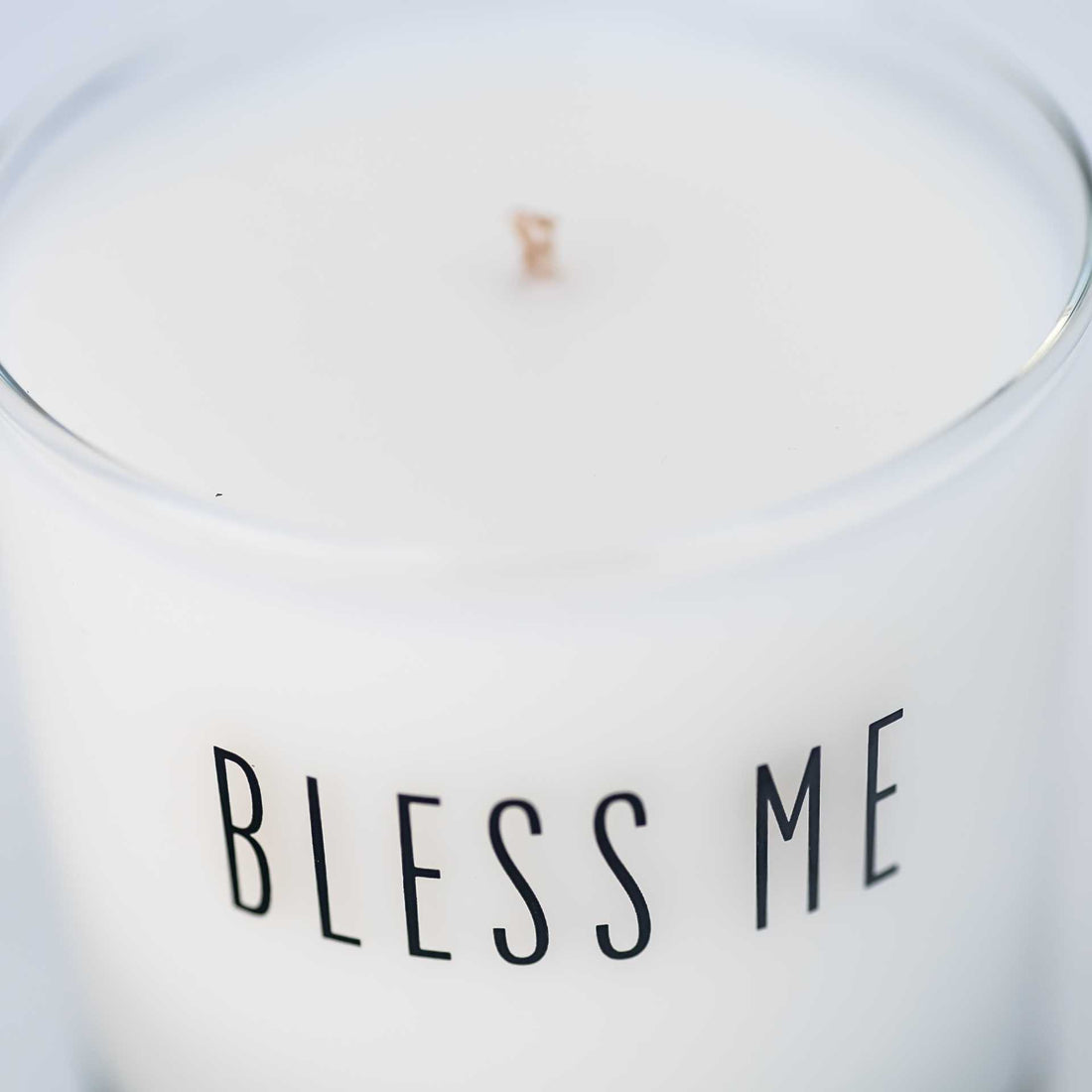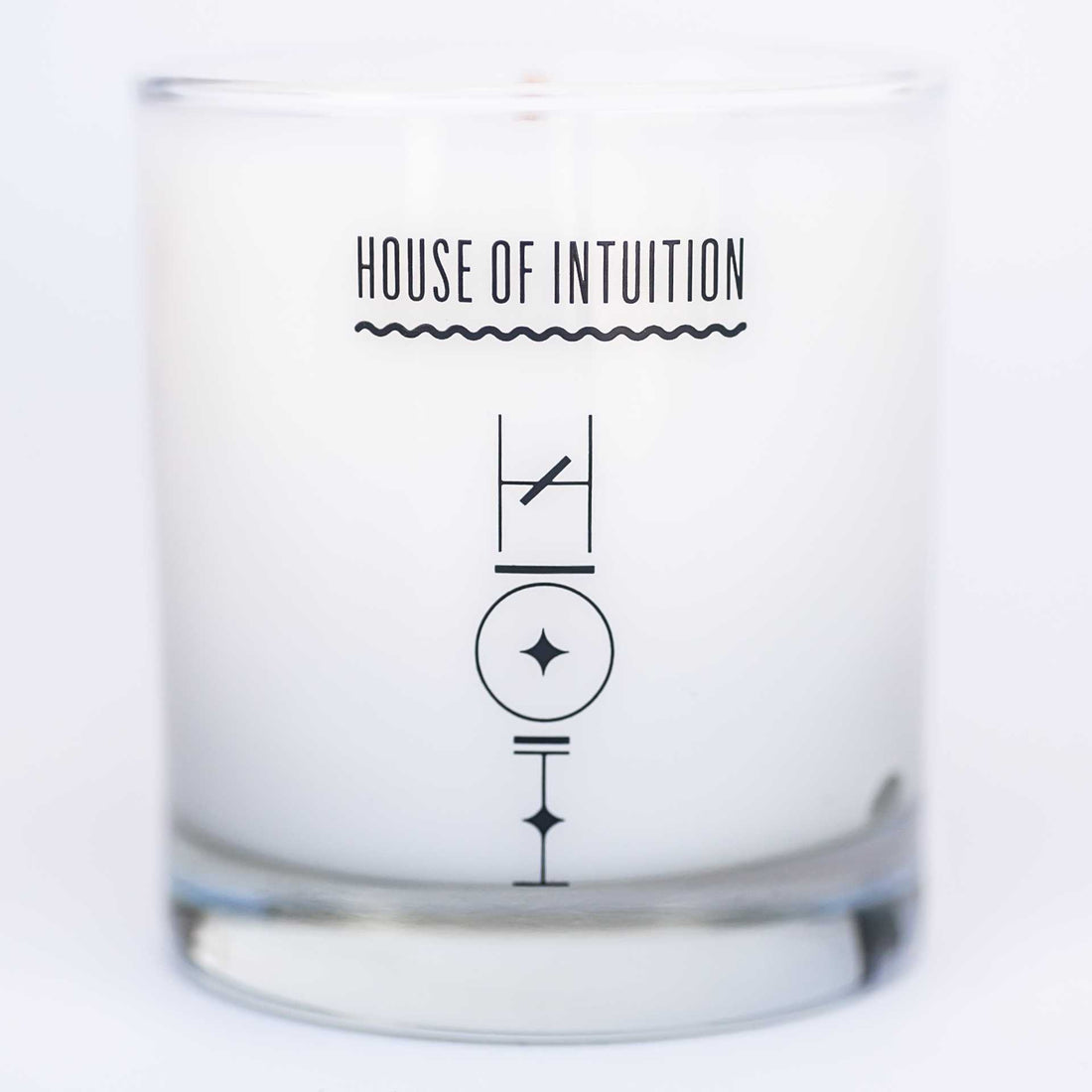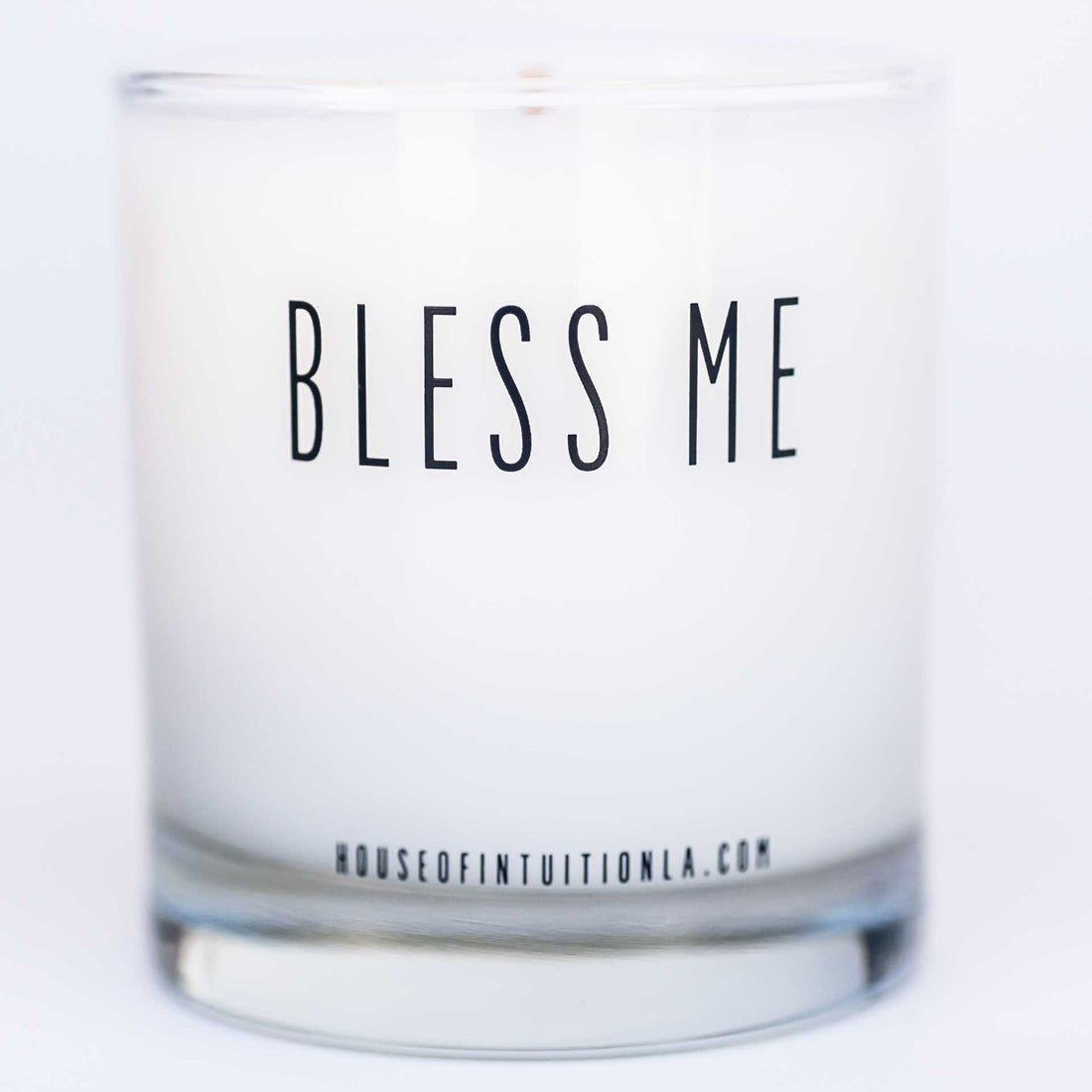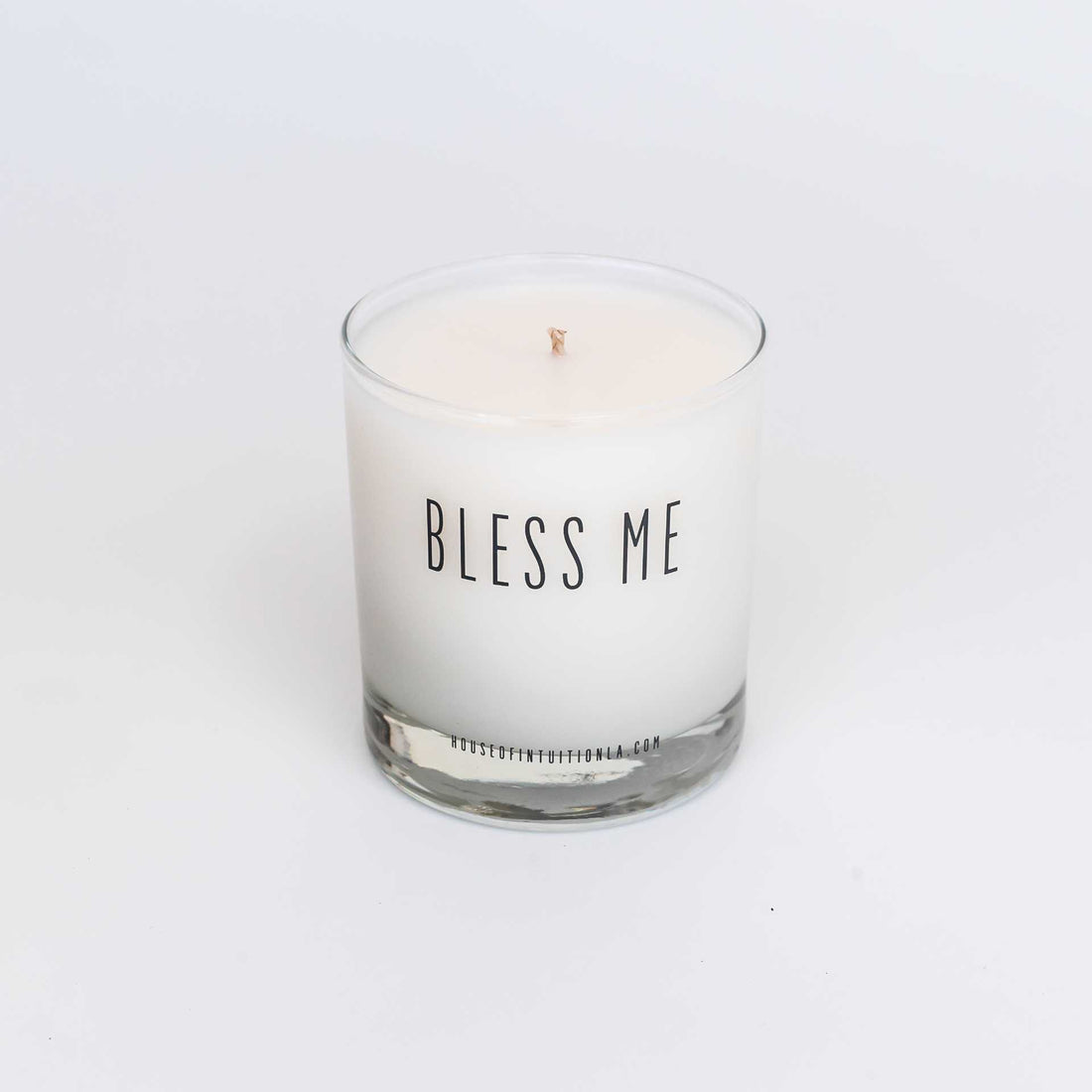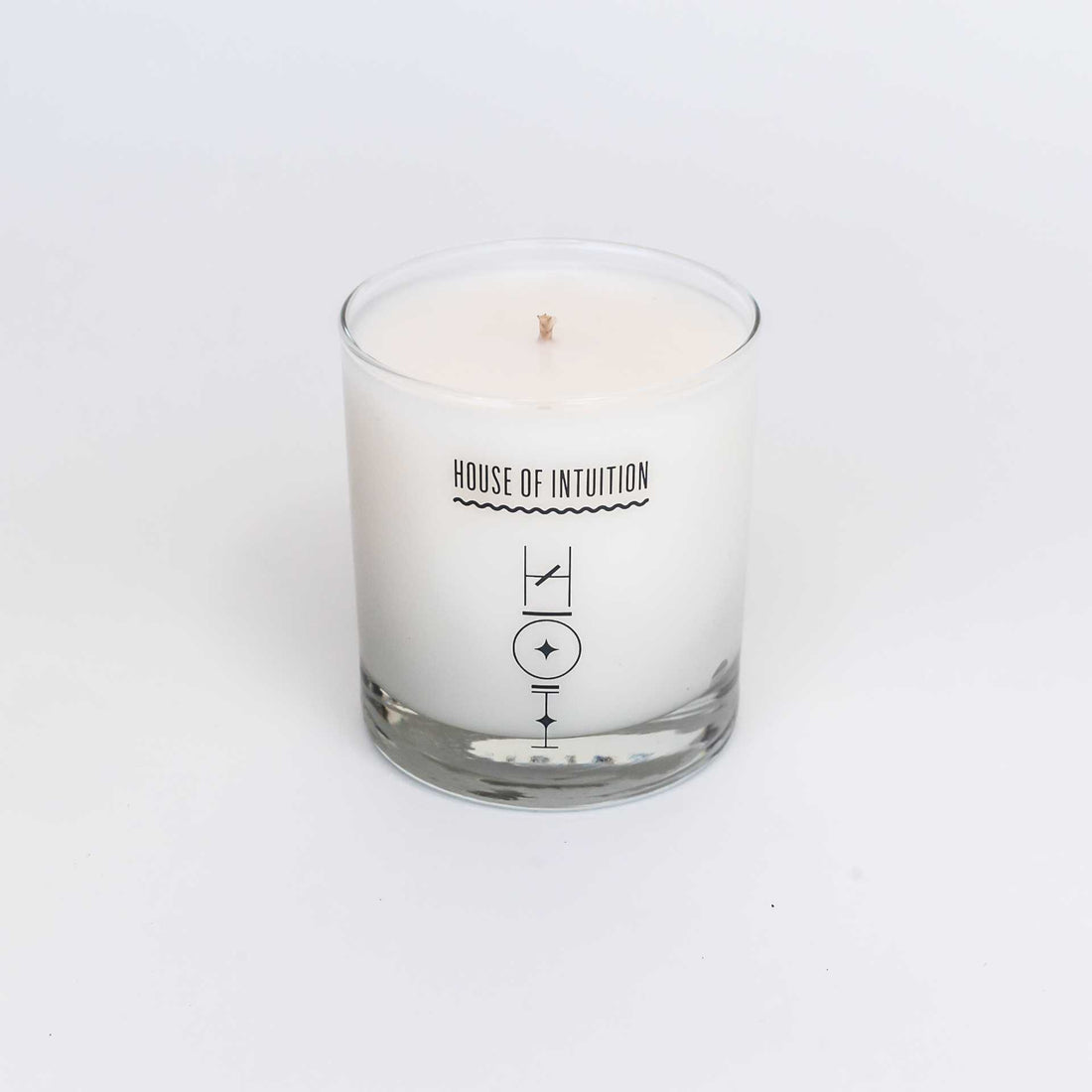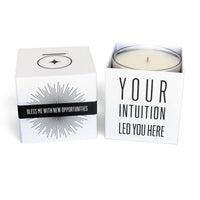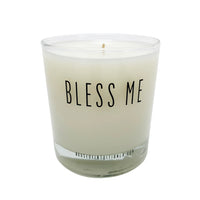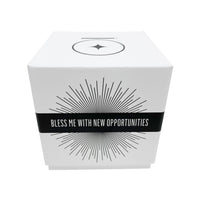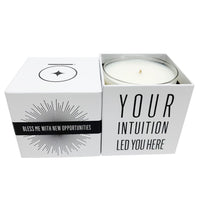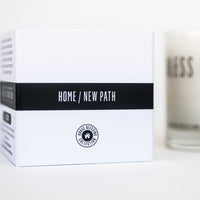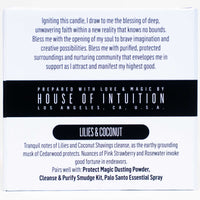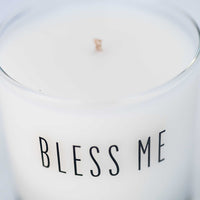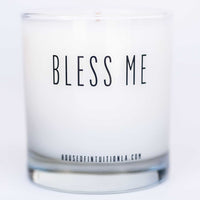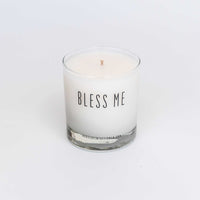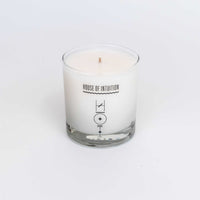 "Bless Me with New Opportunities" Affirmation Soy Candle
Bless Me with New Opportunities (Home / New Path)
"Igniting this candle, I draw to me the blessing of deep, unwavering faith within a new reality that knows no bounds. Bless me with the opening of my soul to brave imagination and creative possibilities. Bless me with purified, protected surroundings and nurturing community that envelopes me in support as I attract and manifest my highest good." 

Fragrance notes intuitively paired with this affirmation to heighten its power:
LILIES & COCONUT
Tranquil notes of Lilies and Coconut Shavings cleanse, as the earthy grounding musk of Cedarwood protects. Nuances of Pink Strawberry and Rosewater invoke good fortune in endeavors.
BLESS ME affirmation candles are the first step in a self-empowerment and self-love ritual that anyone can do. Our candles are genderless and our scents are non-binary, simply allow your intuition to lead you towards the one you feel the greatest connection with. You can light these candles during meditation, ritual, or in any sacred space that needs olfactory love. Each candle comes with a customized mantra to help uplift your spirit. All you have to do is light one up, read the ritual, and set your intention.
Pairs well with: Protect Magic Dusting Powder, Cleanse & Purify Smudge kit, Palo Santo Essential Spray
Candle Care: Prior to lighting, trim your wick each time to 1/4 inch length (using our wick trimmer is recommended). The first burn is most important, allow the candle to burn long enough so that the wax melts to the edges of the glass to prevent tunneling on future burns. This is known as a "memory burn." Candle should not be lit for longer than 3 hours at a time. This luxury Affirmation Candle has a burn time of 50 hours total.
Mindful Precautions: Light & burn in a draft free area and out of direct sunlight. Never leave your soy candle burning unattended. Allow to safely cool before handling.
Share Your Light With The Community
Upload your photo here or mention @houseofintuition on Instagram to be featured.
Explore what your fellow manifestors are saying!