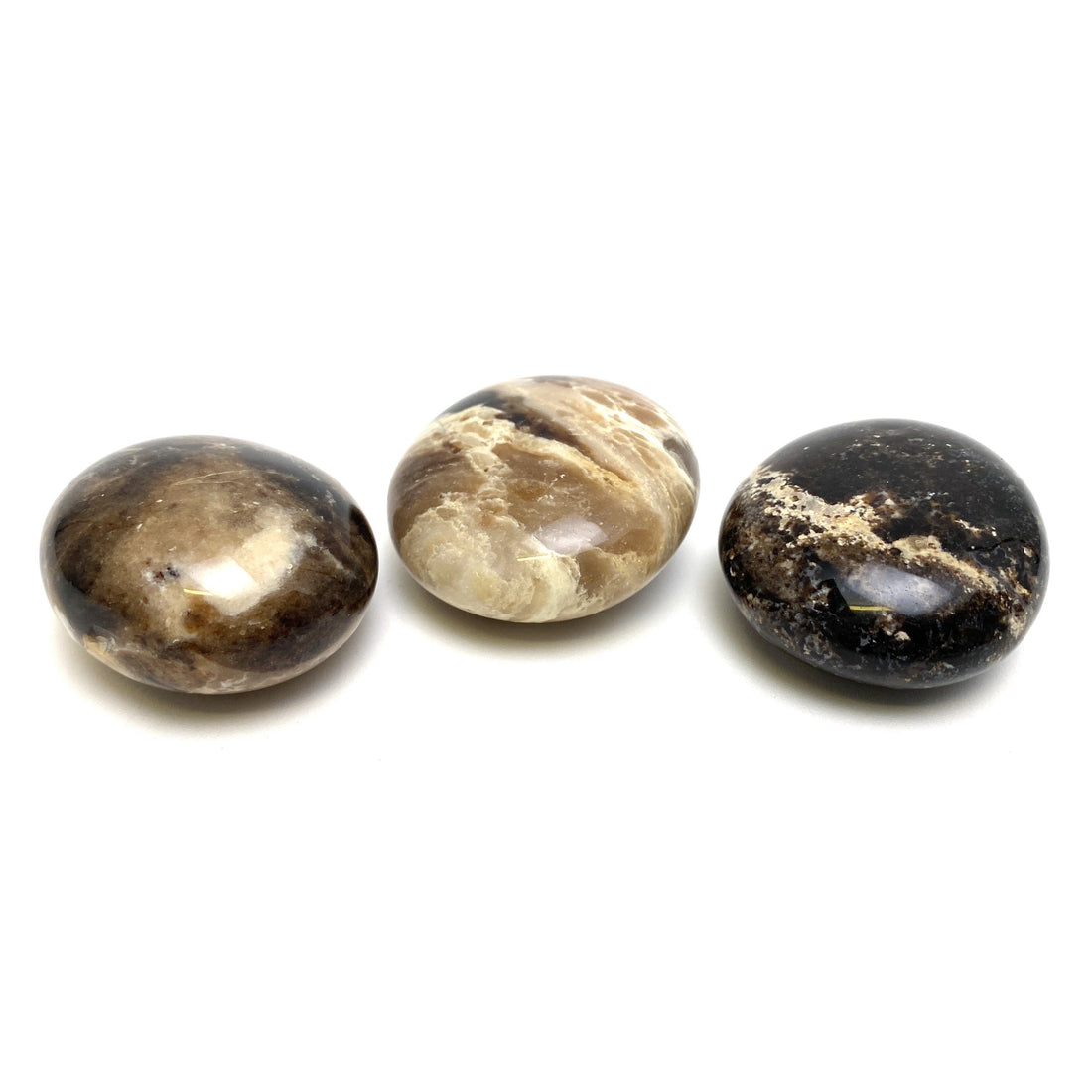 Chocolate Opal Palm Stone
Chakra: Root
Chocolate Opal has strong and protective energy. It helps protect your energy field from worry so that you are able to focus on what you truly need to. Due to the fact that the Opal family is naturally attuned to the energies of creativity, Chocolate Opal helps us to pursue our creative endeavors without second-guessing ourselves. Chocolate Opal grounds us in the confidence to move through the obstacles in life with grace and ease.

Size/shape may vary due to each stone being unique in color and form. Approx. size
A. 2" L x 1.25" W
B. 2.25" L x 1.5" W
C. 2.5" L x 2.25" W
D. 3" L x 2.75" W
E. 3" L x 3.25" W
Share Your Light With The Community
Upload your photo here or mention @houseofintuition on Instagram to be featured.
Explore what your fellow manifestors are saying!