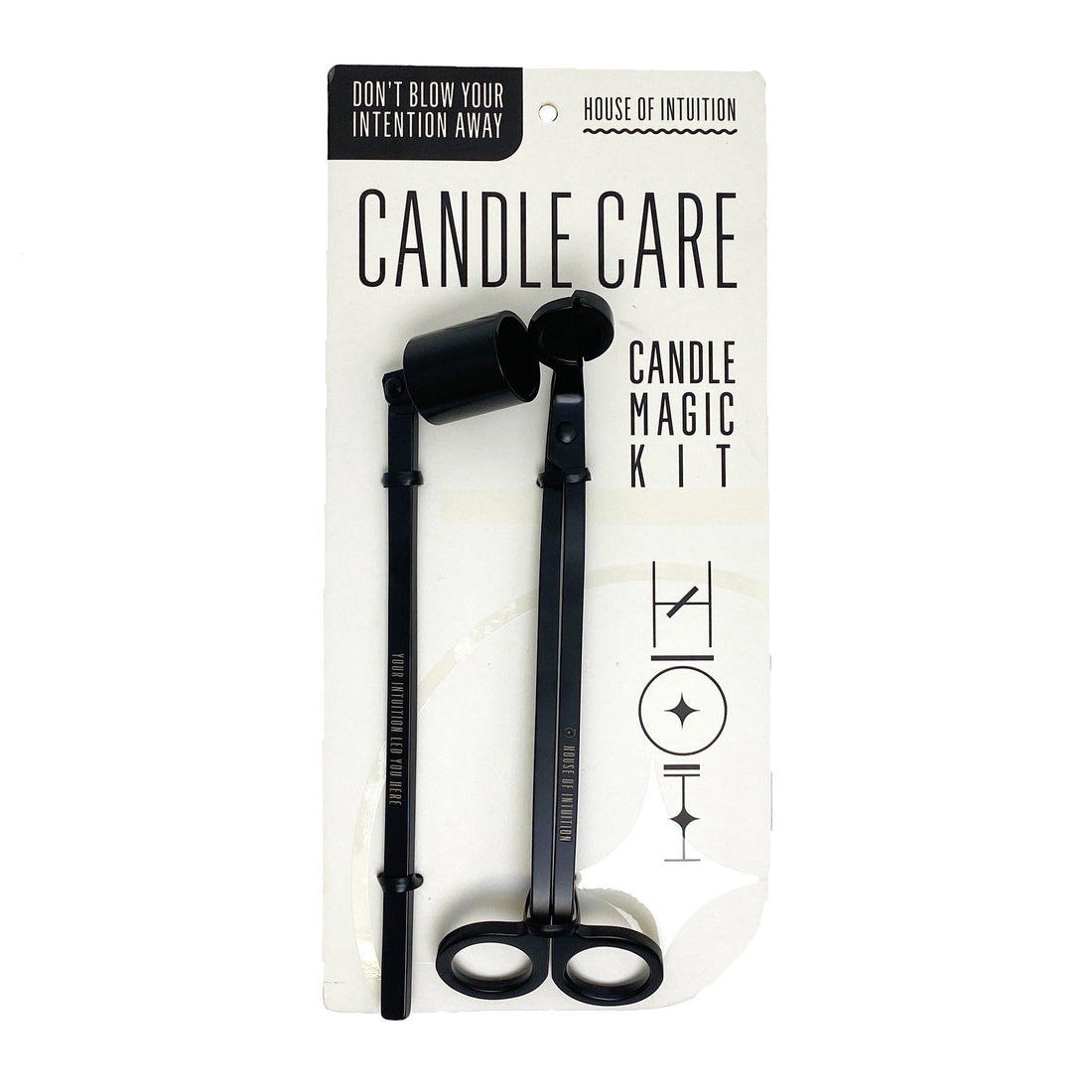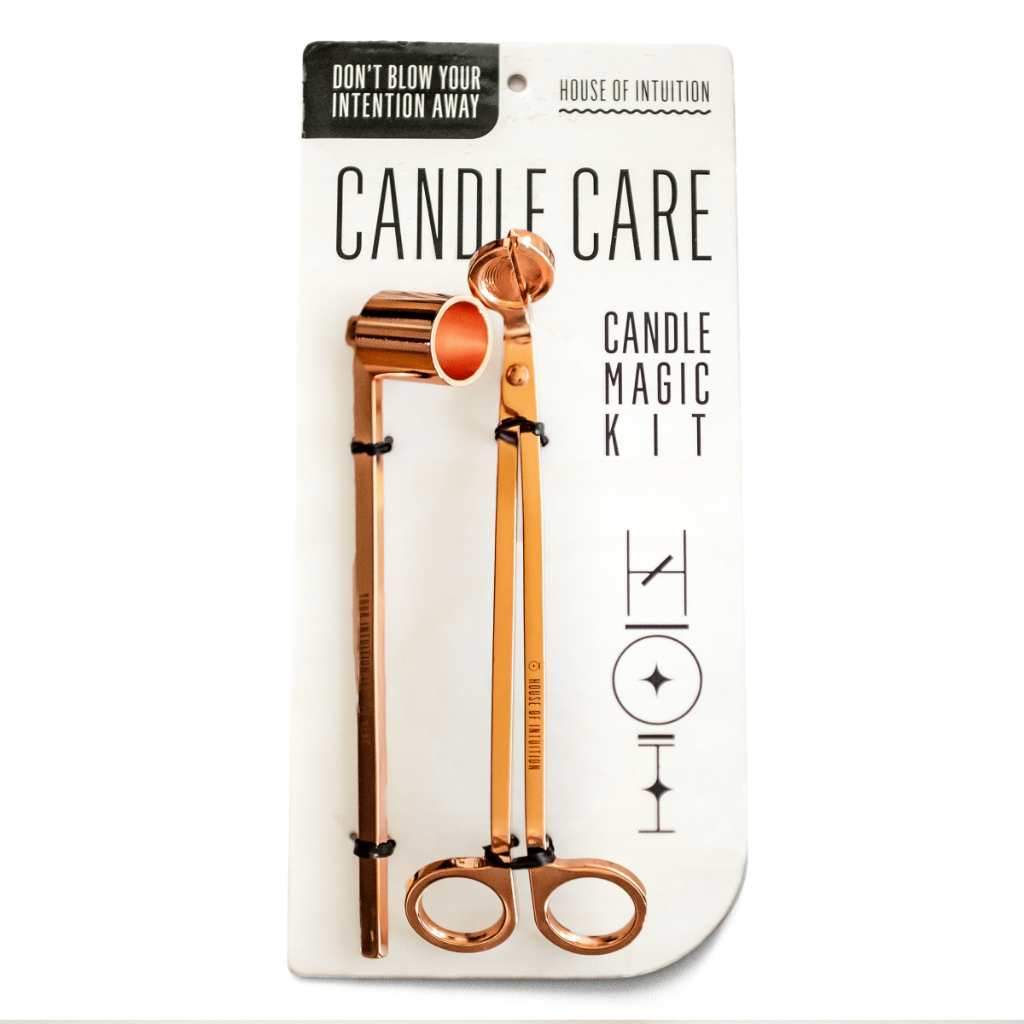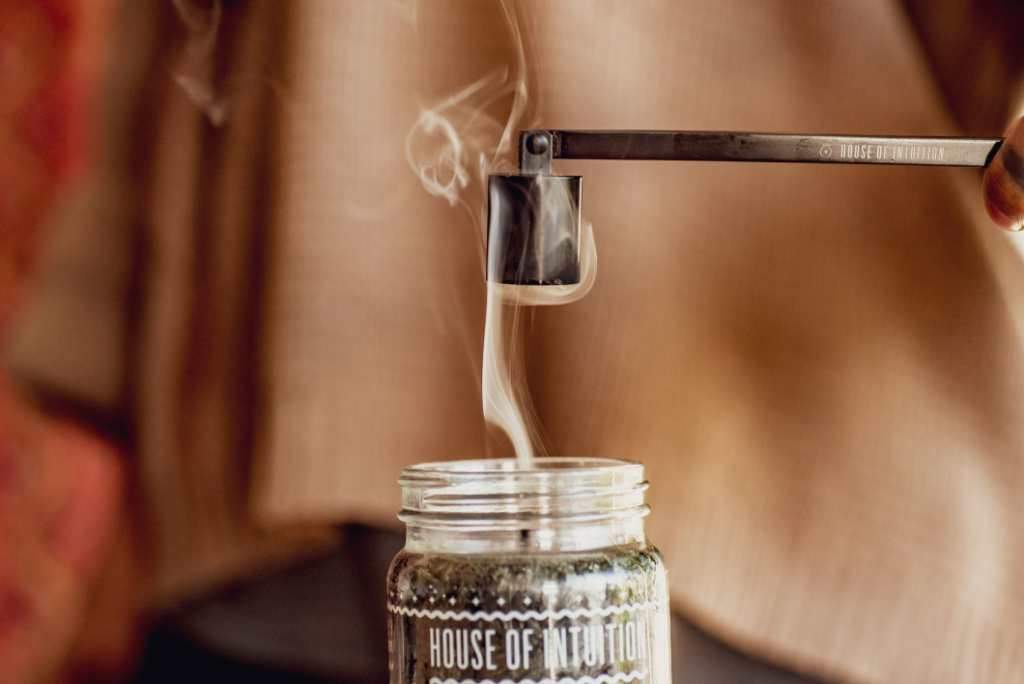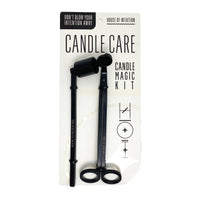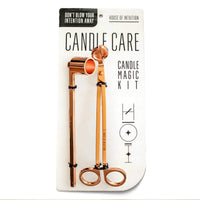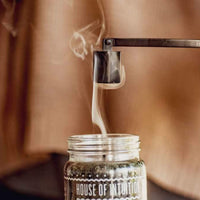 The House of Intuition Magic Candle Collection is programmed with love and intention to help YOU acknowledge the power of your focused attention.
The moment the candle is lit, YOU activate and personalize the intentions. This Candle Care set includes a wick trimmer and candle snuffer to elevate your intention setting rituals.WICK TRIMMERAll House of Intuition Magic Candles are poured by hand. To keep the candle from getting too hot, trim the wick so that it stays about 1 inch long. Wick trimming can also clear the candle of energies.CANDLE SNUFFERWe believe in the importance of every breath. Instead of using your precious breath to blow out the intention, this custom-made tool neatly snuffs out the flame so that your breath energy is not used to extinguish the intention.
Also available in Rose Gold.
Share Your Light With The Community
Upload your photo here or mention @houseofintuition on Instagram to be featured.
Explore what your fellow manifestors are saying!