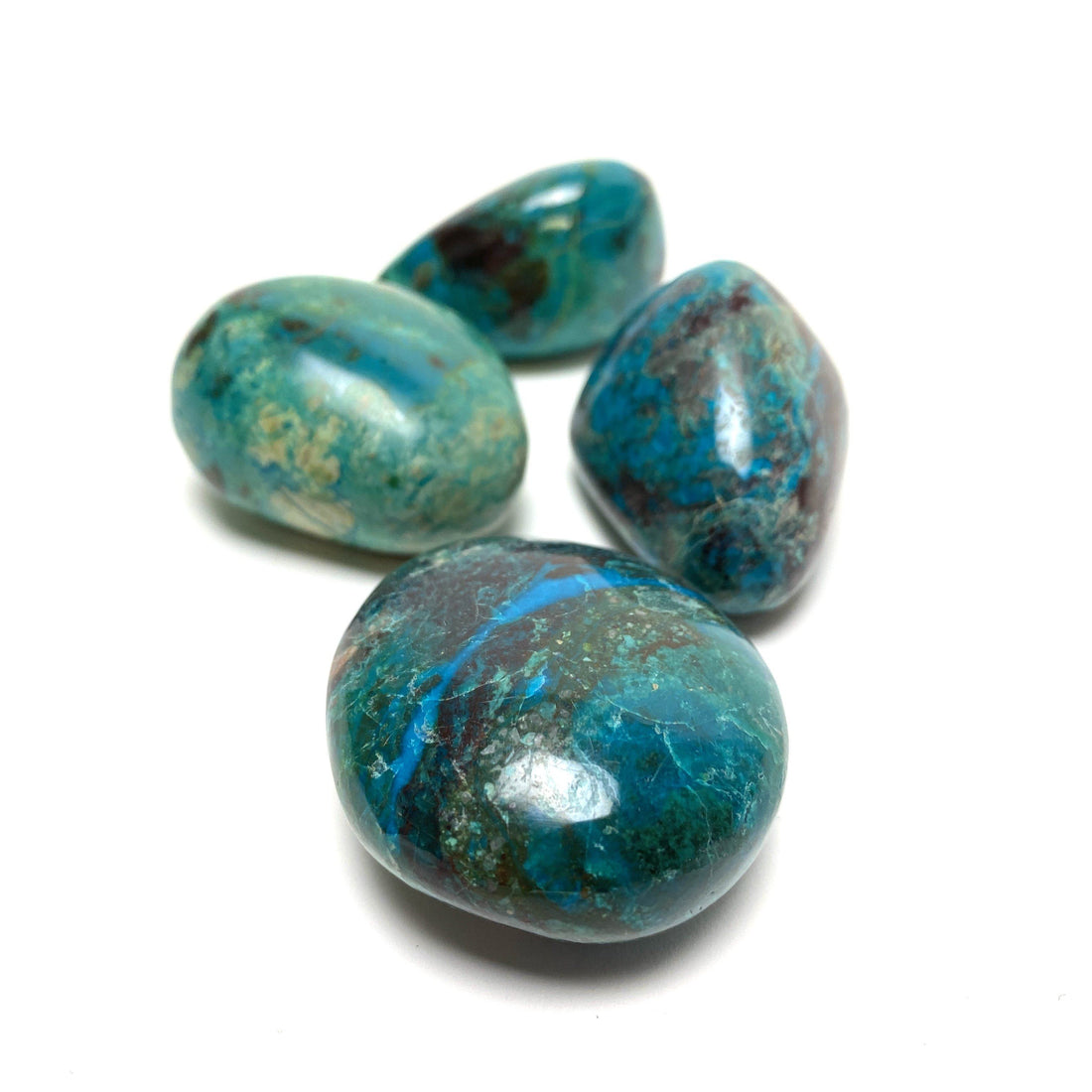 Chakra: Heart
The empowering nature of this stone asks us to embrace and unleash the Goddess within. The calming blue coloration of Chrysocolla stimulates our voice and intuition allowing us to reflect on the best way to express ourselves before speaking. Chrysocolla is a stone of wisdom, gaining knowledge through experience, and using these experiences to shape a brighter path. By showing us that there is power in vulnerability, Chrysocolla allows us to be our most authentic selves without being restricted by expectations. The magic of Chrysocolla is that it inspires you to listen to the voice within, knowing that the guidance held here is also the ancient wisdom passed down from the Goddesses that came before us.
Size, shape, and exact color varies due to each stone being unique.
Share Your Light With The Community
Upload your photo here or mention @houseofintuition on Instagram to be featured.
Explore what your fellow manifestors are saying!