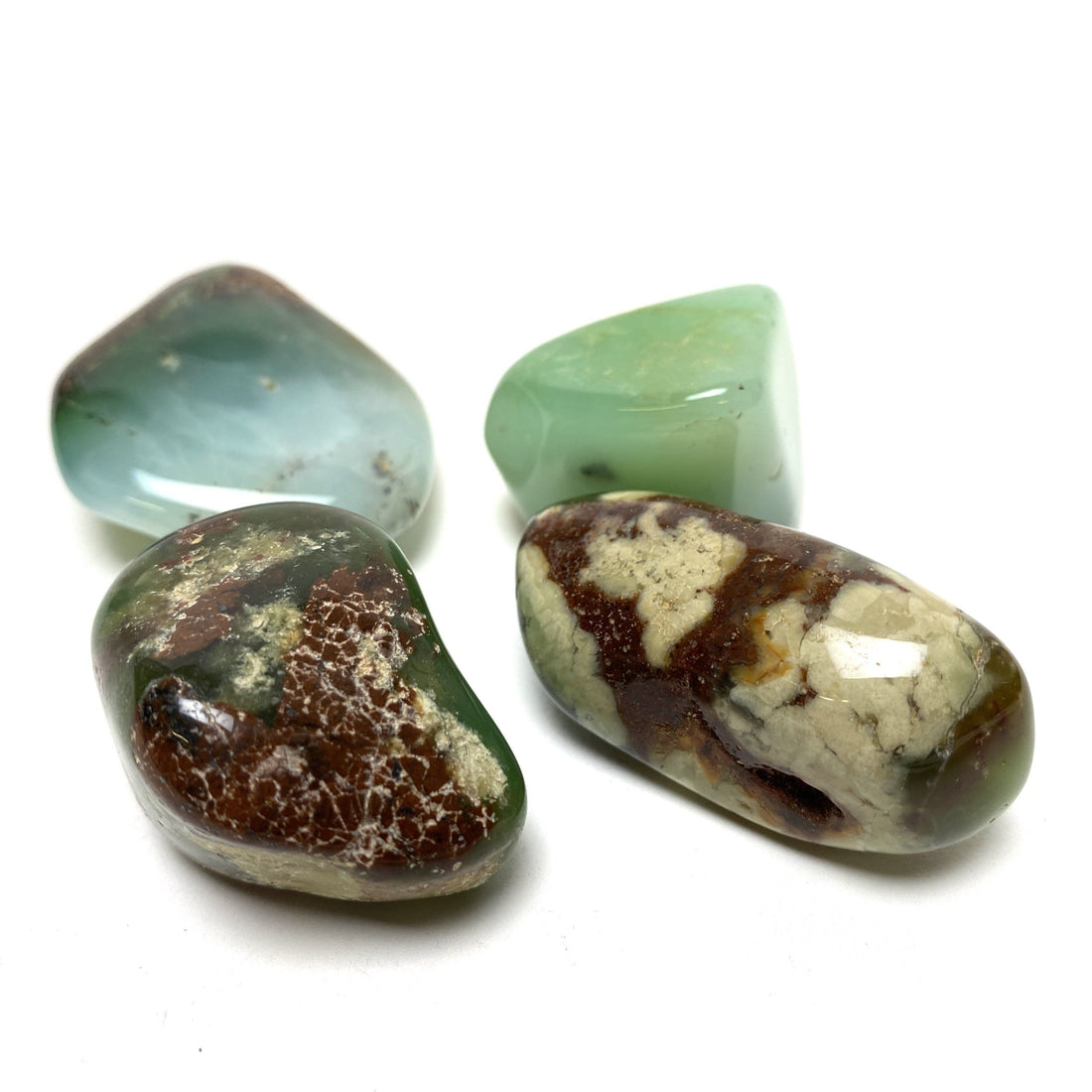 The healing energies of this stone are perfect for connecting you back with your heart. Chrysoprase is connected to truth and love and in order for us to heal, it facilitates us reexamining our past decisions and identifying which ones were made from our hearts and which were made from our Ego. Chrysoprase is a stone that reminds us that in order for us to grow we must let go of egotistical perspectives. By doing so we make room for Divine Love which allows us to expand and evolve. The detoxifying nature of Chrysoprase is there to remove old emotional programming (including our inner child) that may be preventing us from accessing a truly high vibrational love. Feel the renewing energies of Chrysoprase help your heart to bloom like Spring.
Chakra: Heart
Size, shape, and exact color varies due to each stone being unique.
Share Your Light With The Community
Upload your photo here or mention @houseofintuition on Instagram to be featured.
Explore what your fellow manifestors are saying!