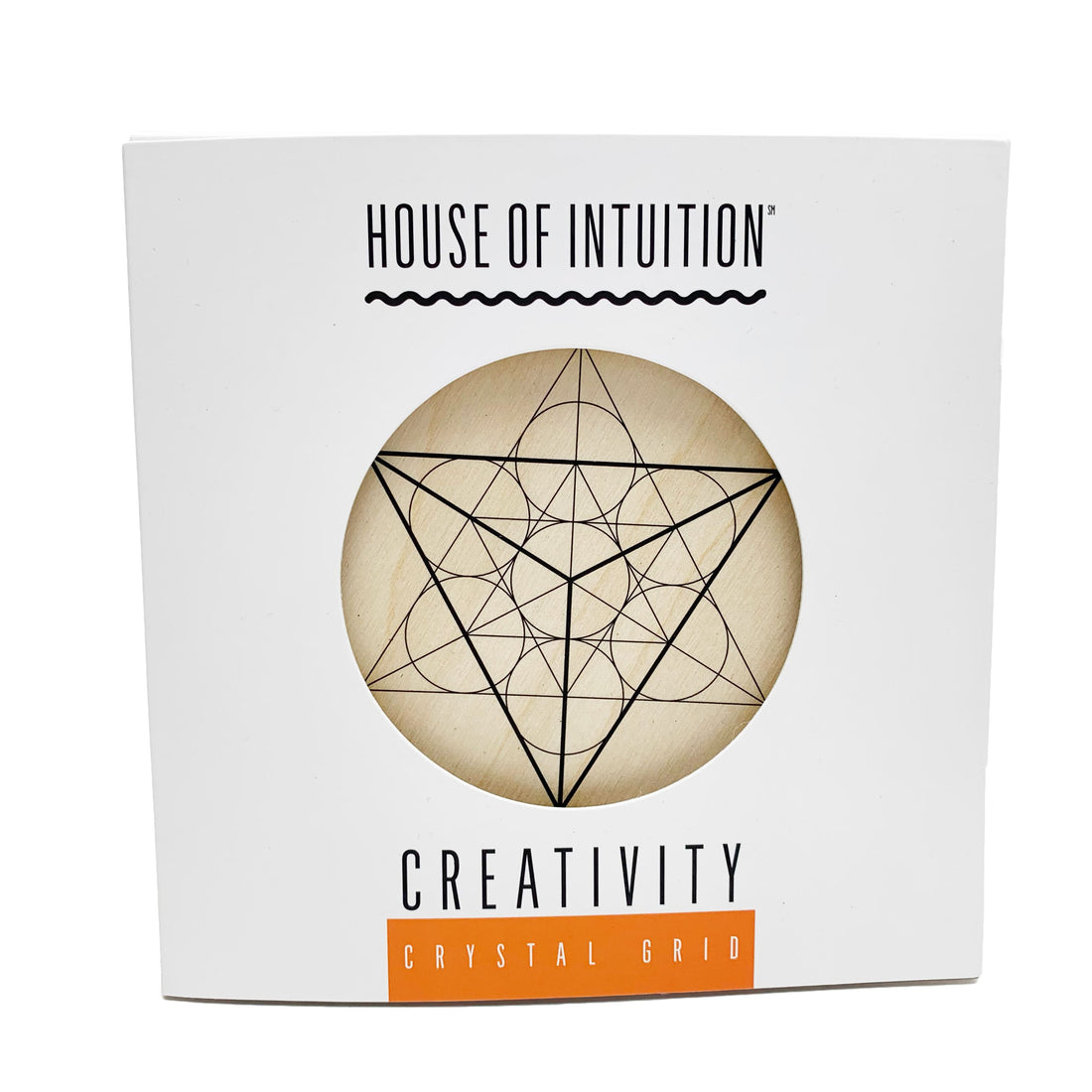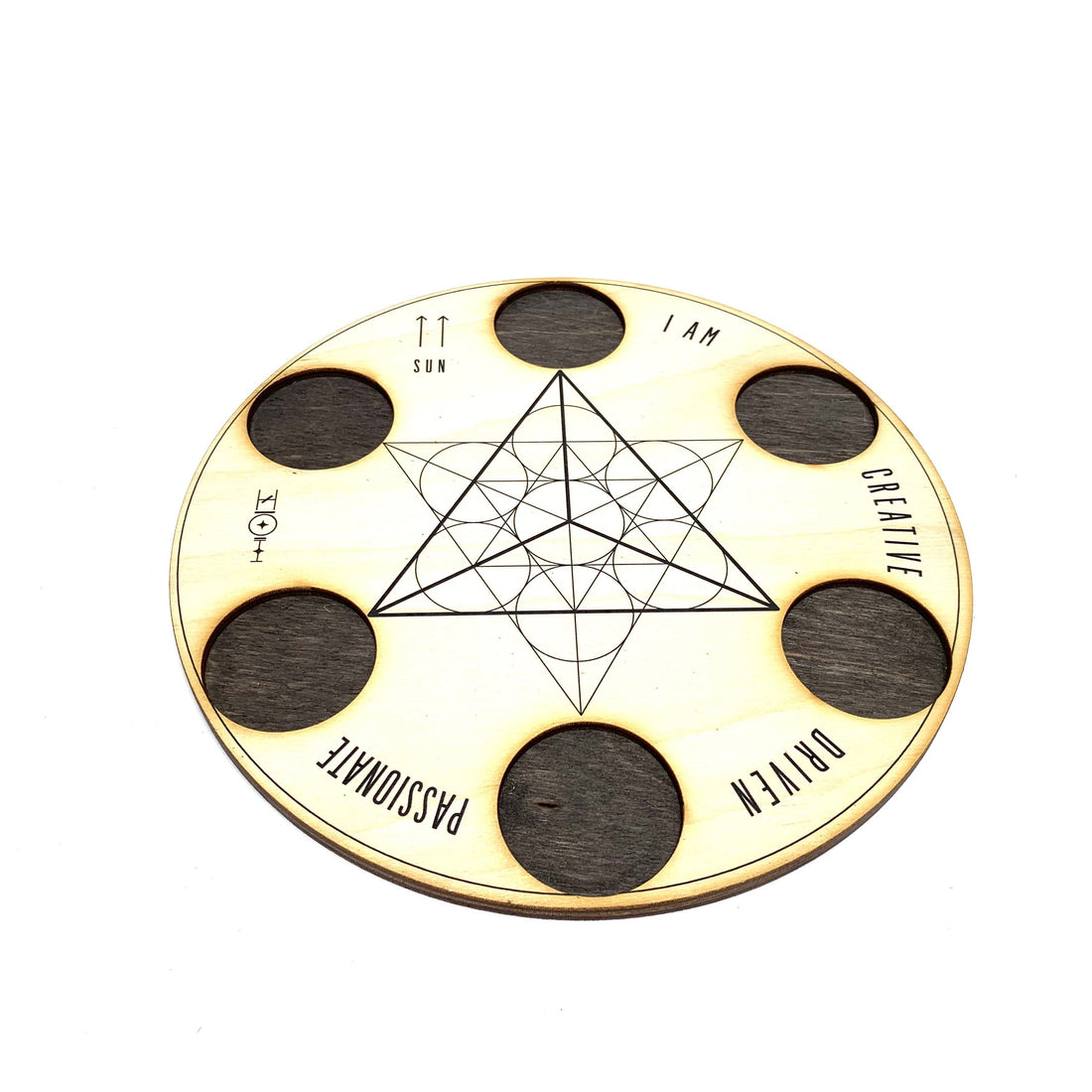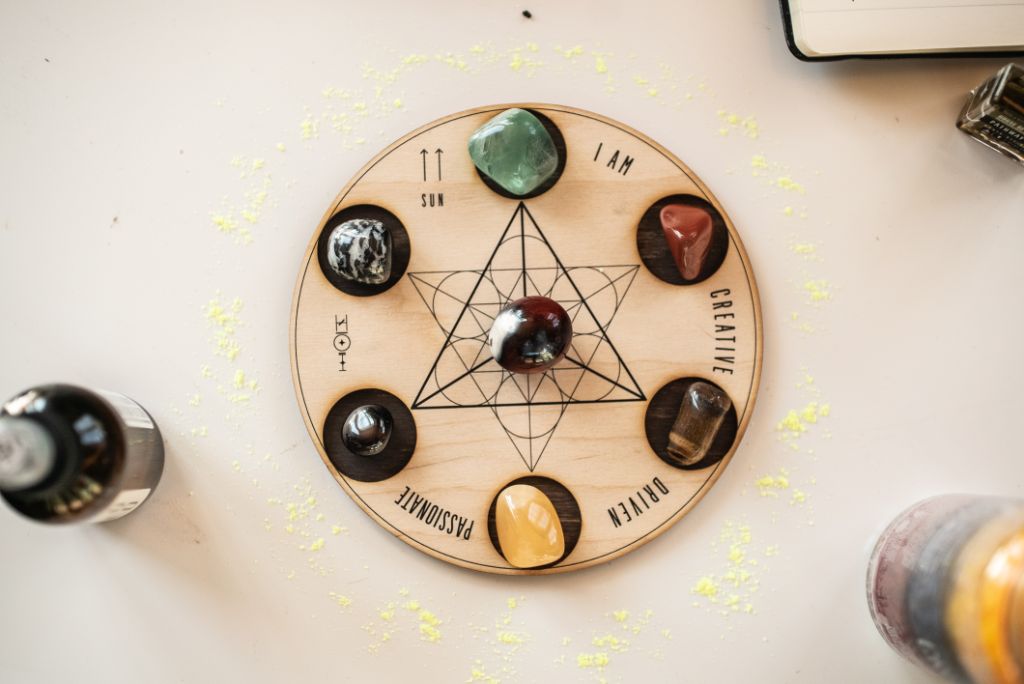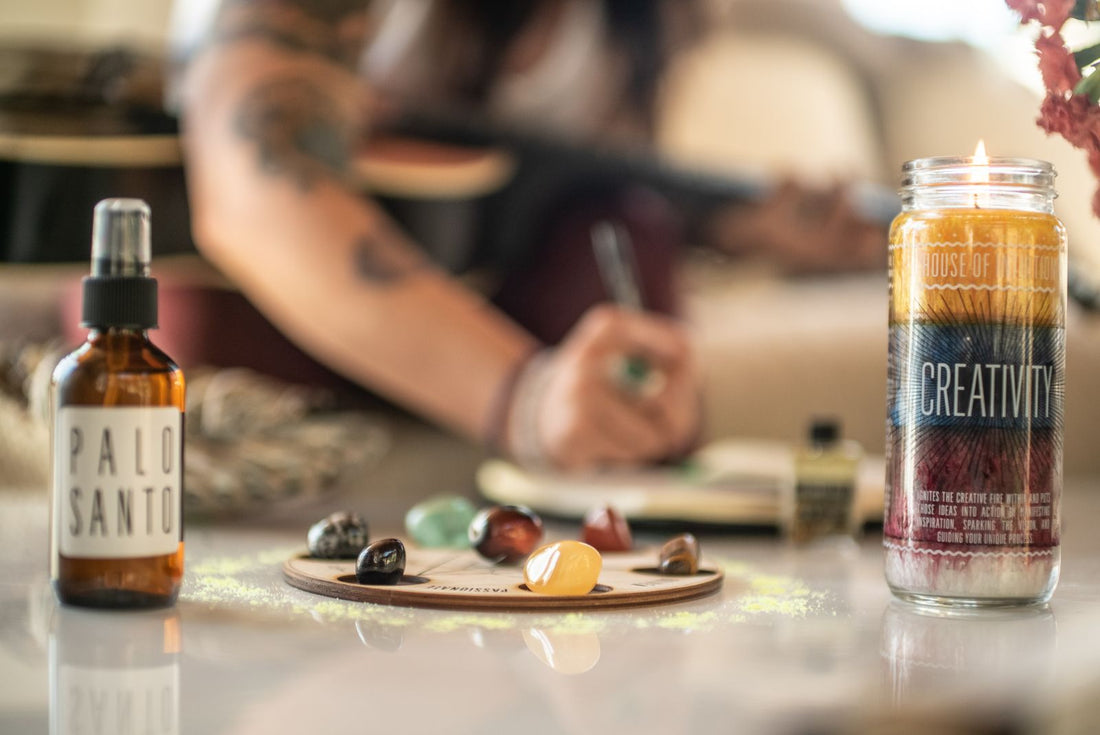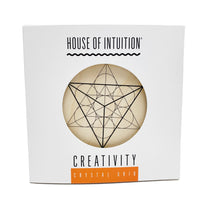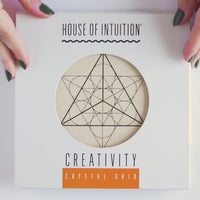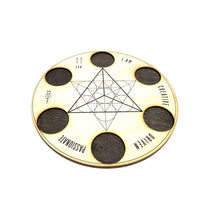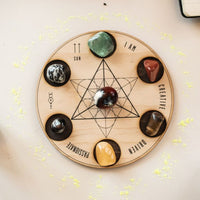 This handmade high quality, sustainably sourced plywood crystal grid has been tailored to stimulate creative consciousness. We include a comprehensive guide with to help you set up your crystal grid with specific directional placement, how to assemble the grid with crystal recommendations and explanations, how to activate the grid, how to cleanse your crystals, sacred geometry explanations, and empowering mantras to channel creativity.
Product photos with crystals and props shown are for display only.
Snippet of the guided pamphlet content:
"I AM CREATIVE"
Stimulate creative consciousness
Orange Calcite: Taps into vision
A bright ally for bringing in innovative ideas. Helps you take pleasure in the process while enabling a fuller expression of imagination.
Carnelian: Invokes creative fire
A powerful stone that supports qualities for courage, action and confidence. Sparks inspiration and playfulness.
Brown Goldstone: Balances creativity with focus
The tiny golden flecks in this stone are copper, which works as a conductor, powerfully amplifying creative energy.
Share Your Light With The Community
Upload your photo here or mention @houseofintuition on Instagram to be featured.
Explore what your fellow manifestors are saying!