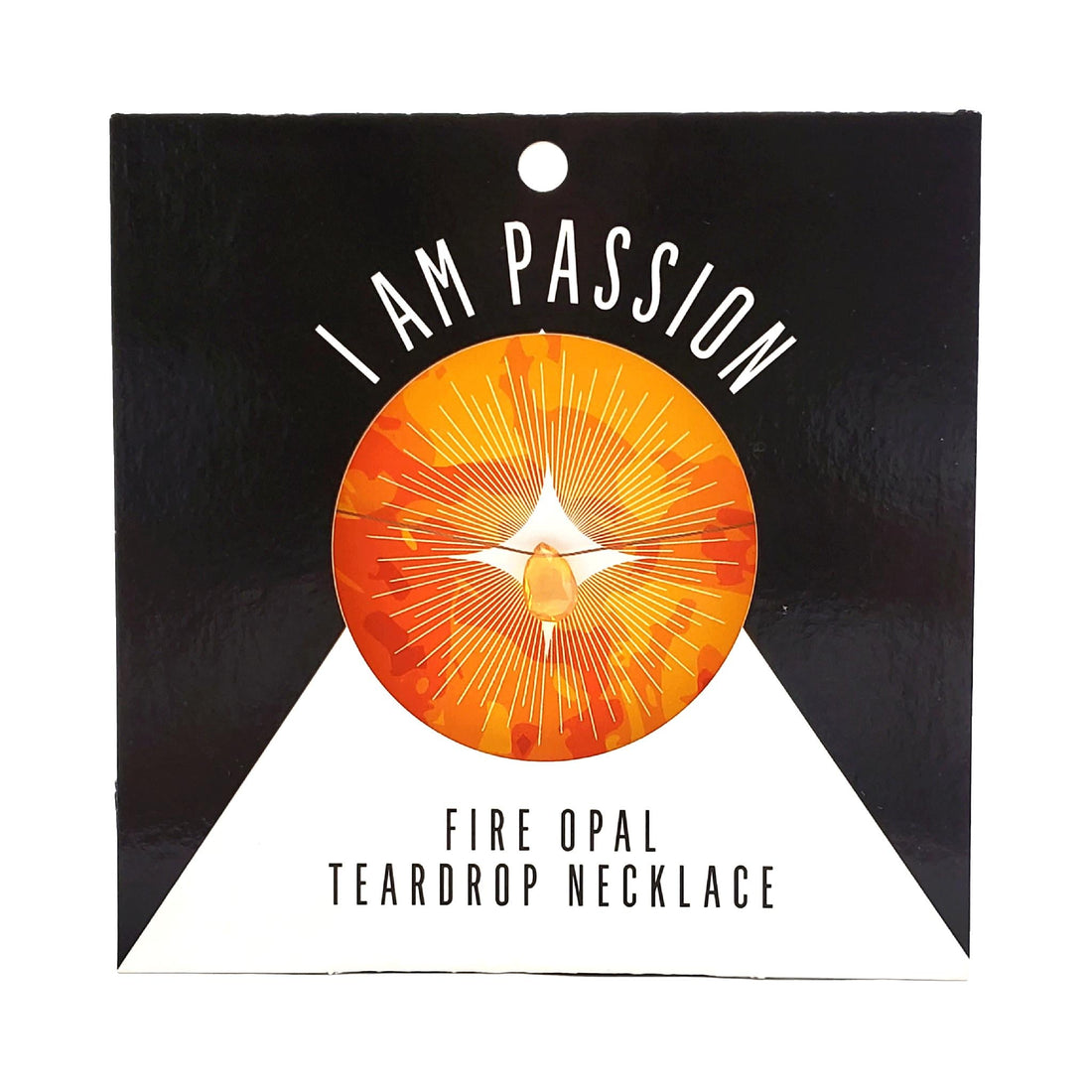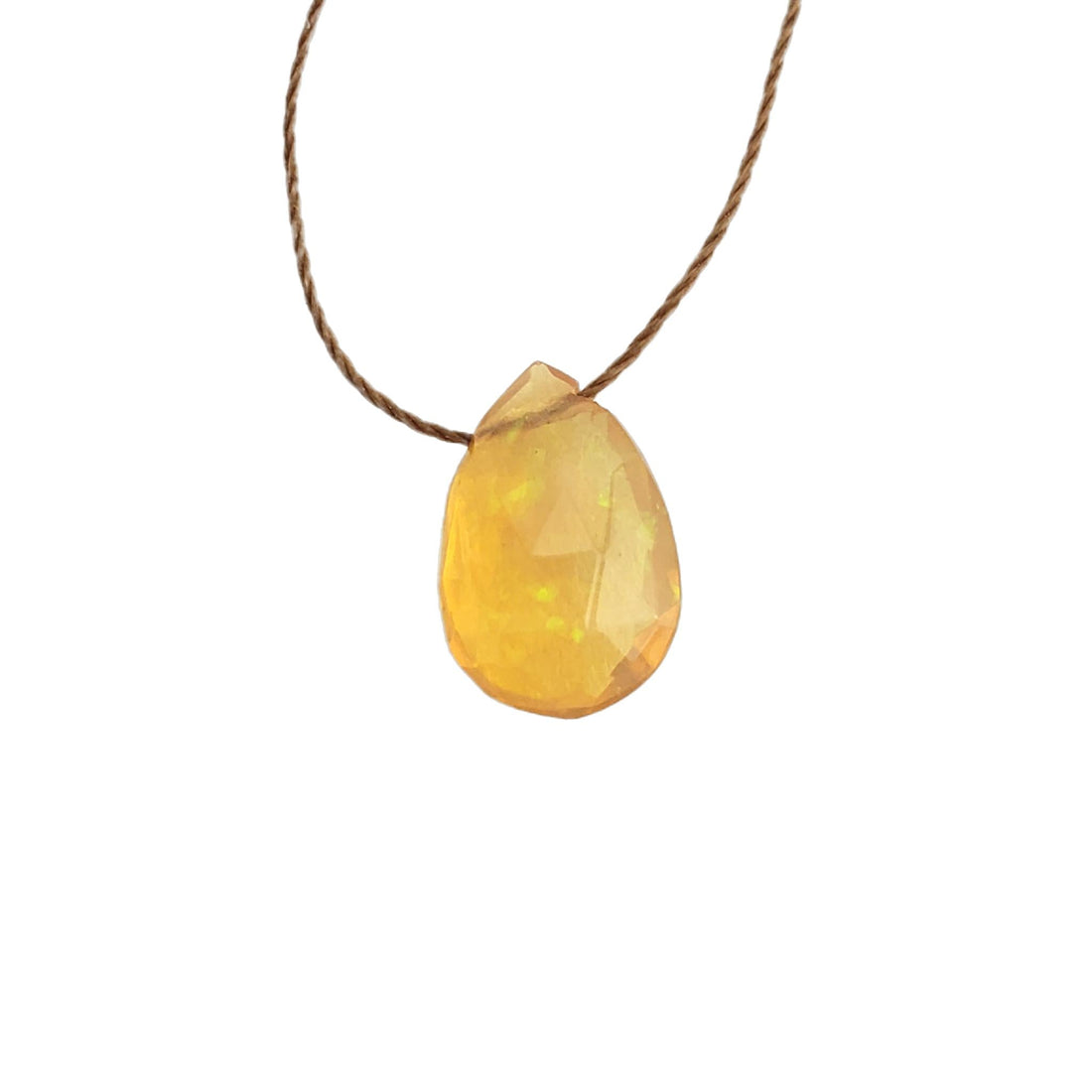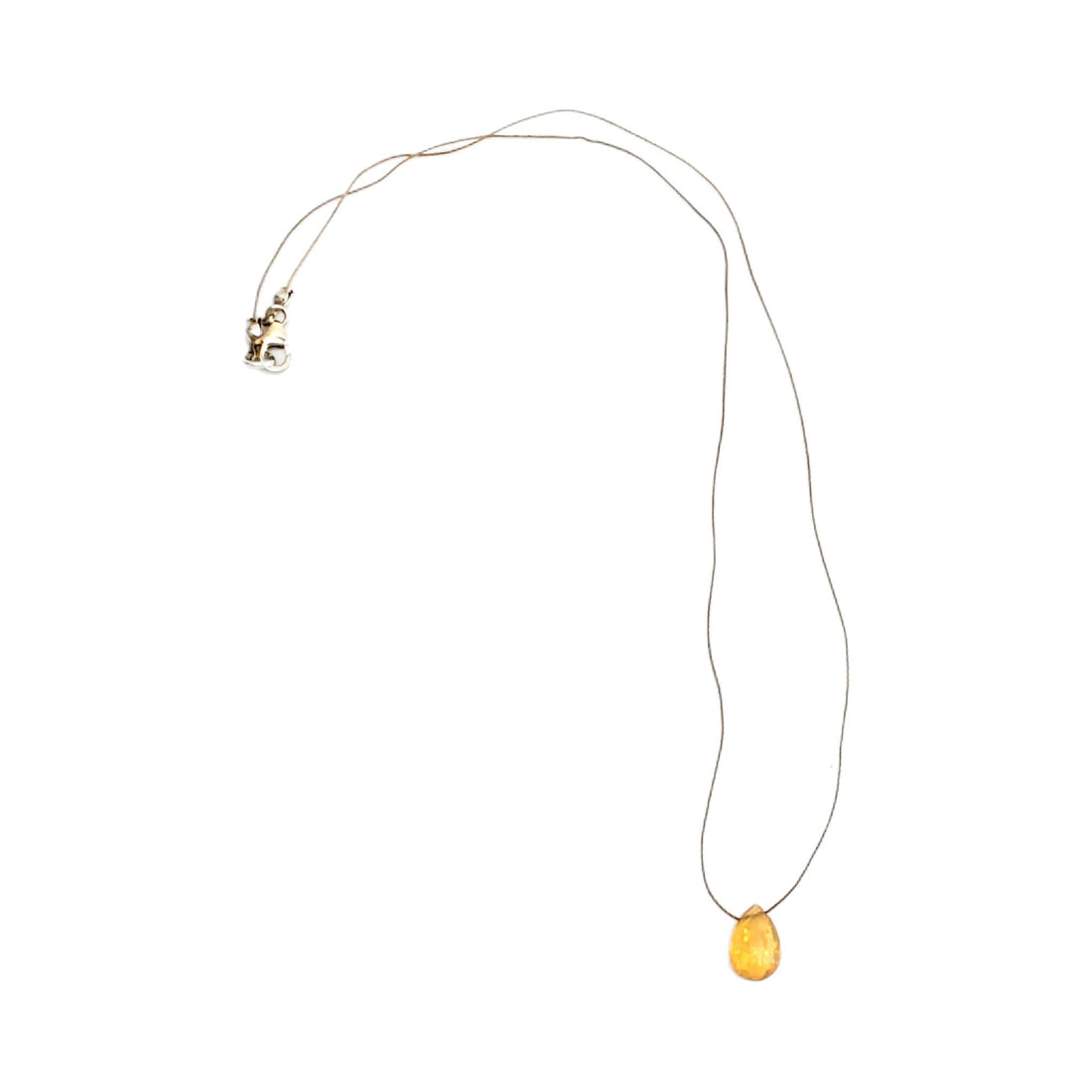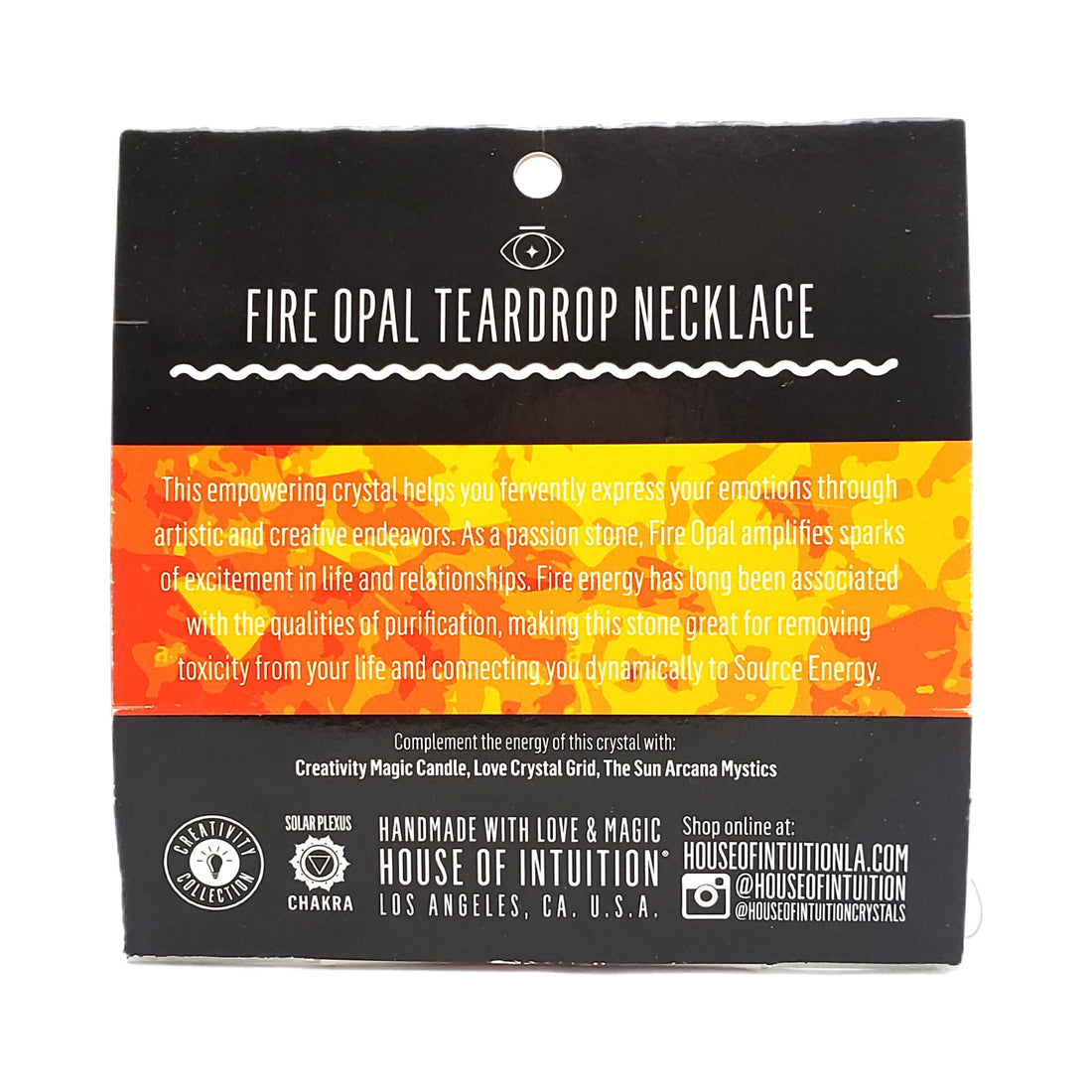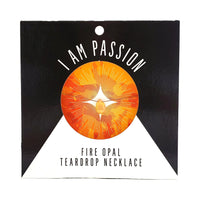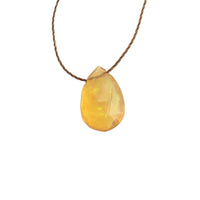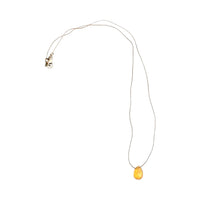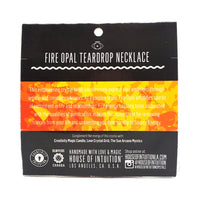 Fire Opal Teardrop Necklace (I AM PASSION) - ONLINE ONLY EXCLUSIVE
Handmade crystal necklaces to support your intentions where ever you go.
The Necklace has a 17'' durable nylon string with a sterling silver clasp.

This empowering crystal helps you fervently express your emotions through artistic and creative endeavors. As a passion stone, Fire Opal amplifies sparks of excitement in life and relationships. Fire energy has long been associated with the qualities of purification, making this stone great for removing toxicity from your life and connecting you dynamically to Source Energy.

Chakras associated with: Solar Plexus
Complement the energy of this crystal with:
● Creativity Magic Candle, Love Crystal Grid, The Sun Arcana Mystics
Share Your Light With The Community
Upload your photo here or mention @houseofintuition on Instagram to be featured.
Explore what your fellow manifestors are saying!