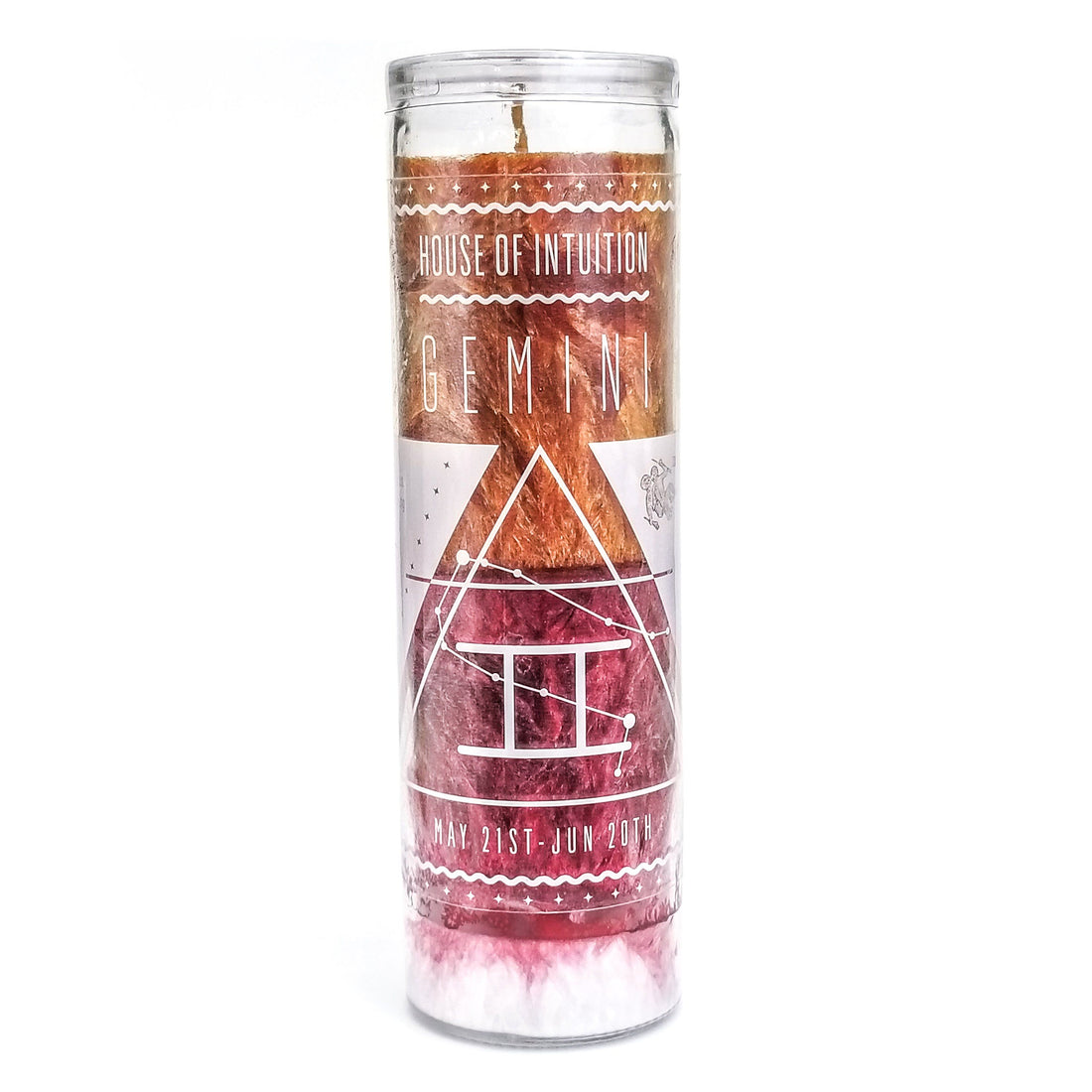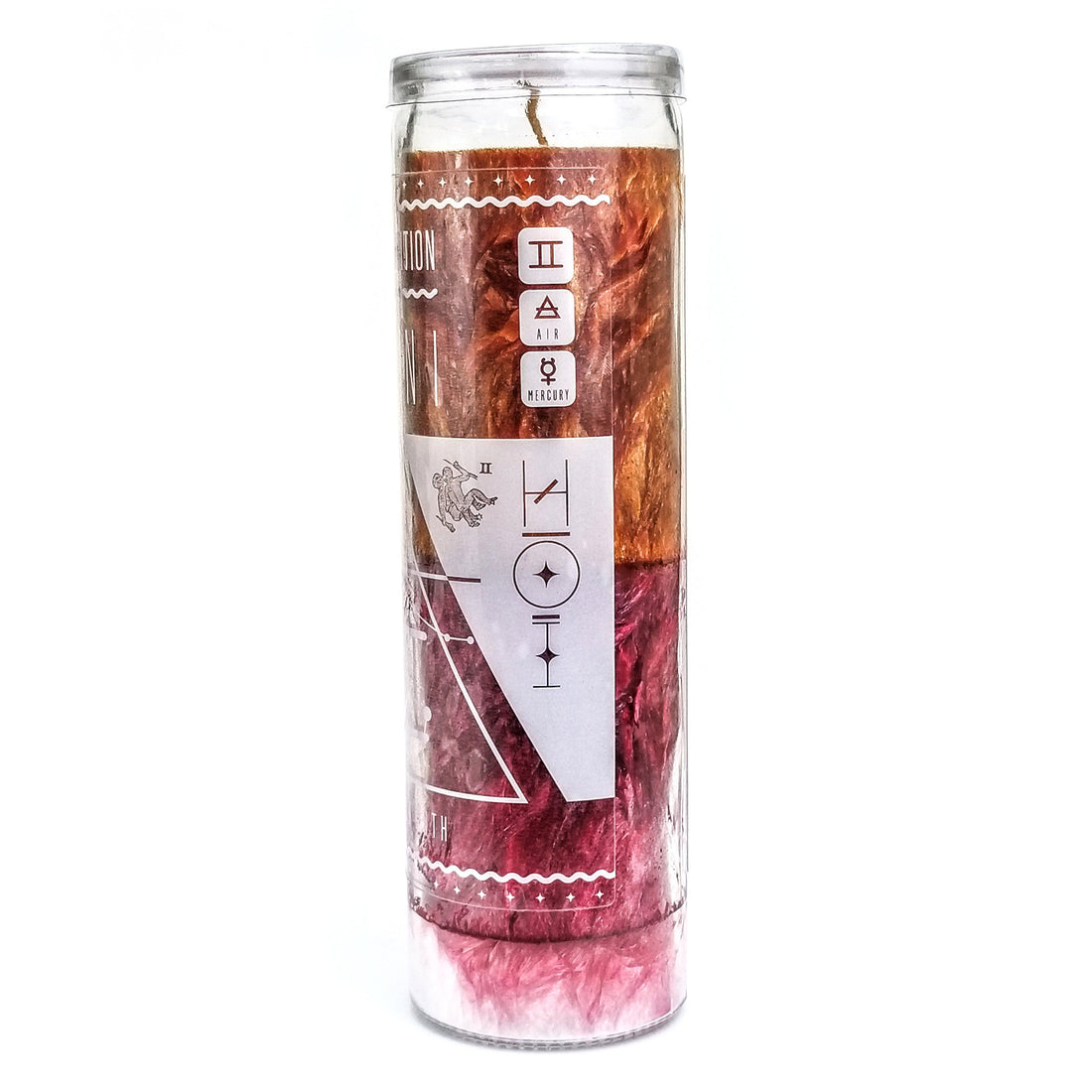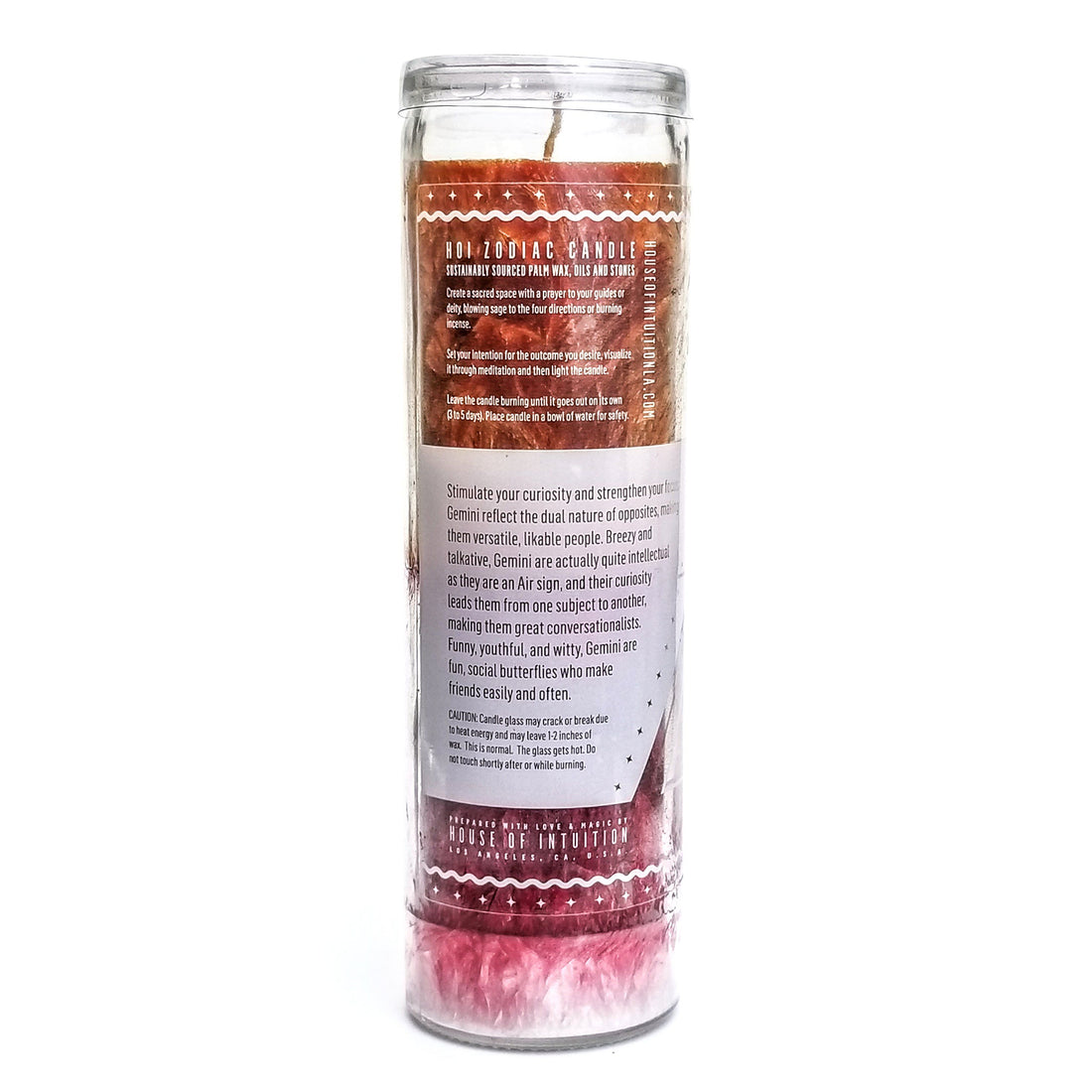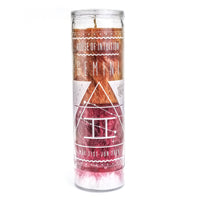 Gemini: Stimulate your curiosity and strengthen your focus. Gemini reflect the dual nature of opposites, making them versatile, likable people. Breezy and talkative, Gemini are actually quite intellectual as they are an Air sign, and their curiosity leads them from one subject to another and another, making them great conversationalists. Funny, youthful and witty, Gemini are fun, social butterflies who make friends easily and often.
How To Use
Candles are lightly scented and dressed with crystals inside. Made with 100% all natural and sustainable palm wax.
Please note: Dressing the candle or moving it may disturb the wax and wick. For maximum magical results, do not blow the candle out - SNUFF IT OUT. For safety be careful when handling candle while burning, the glass can be hot to the touch. Keep away from reach of children and pets.
Share Your Light With The Community
Upload your photo here or mention @houseofintuition on Instagram to be featured.
Explore what your fellow manifestors are saying!