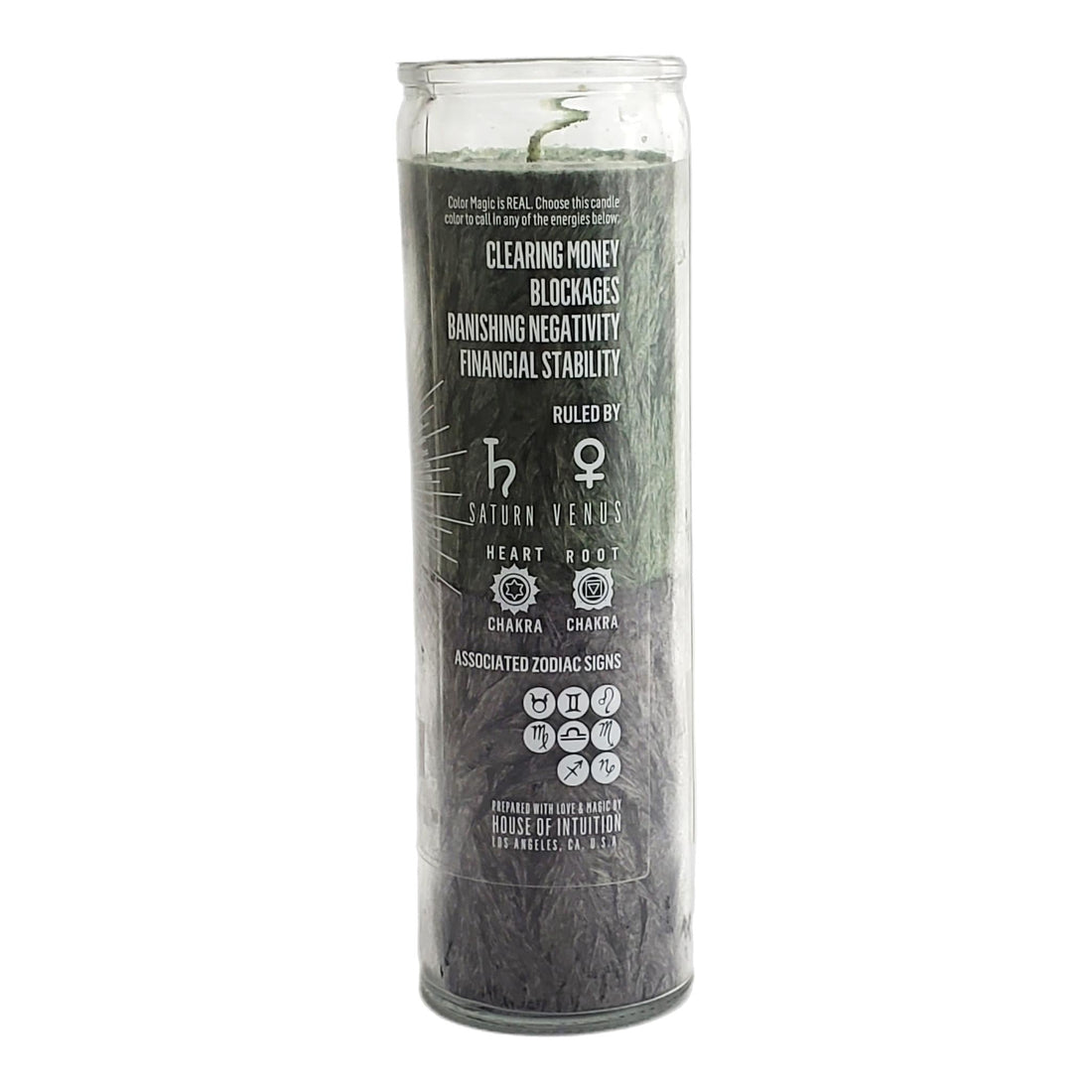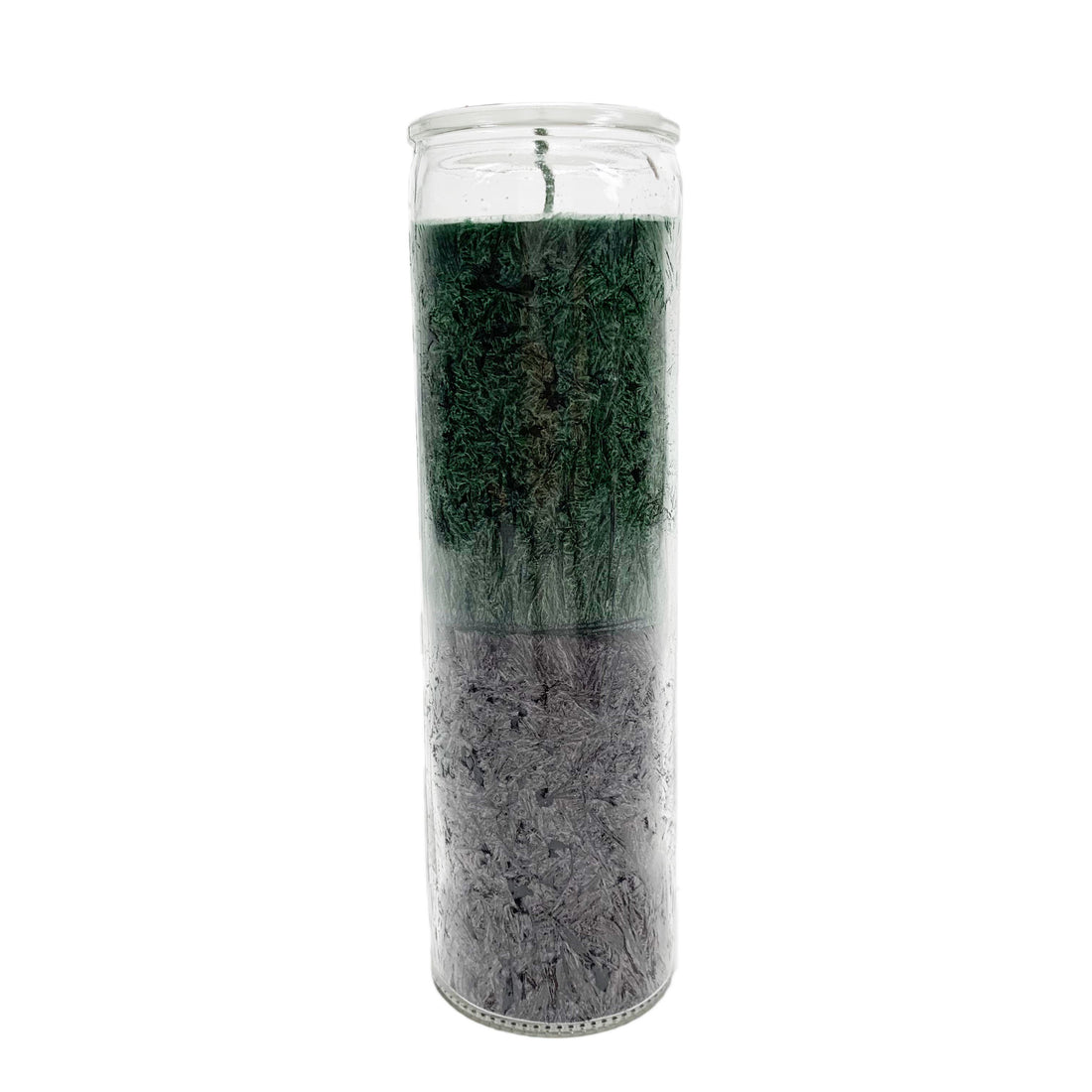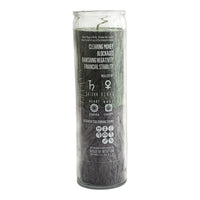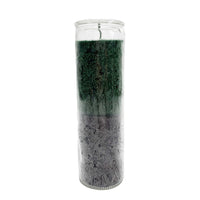 Green & Black "Write-Your-Own-Prayer" Candle - FINANCIAL STABILITY
The House of Intuition Prayer Candle Collection is our "Write-Your-Own-Prayer" toolkit. These long-lasting candles pillar candles - sometimes called jar candles - are traditionally used to send prayers and magical intent straight to the spirit world.  Because of their vibrational energy, colors evoke specific emotions that establish chosen intentions. Utilize the power of candle magic by selecting a color that speaks to the themes you wish to manifest.  After powerfully writing your own personalized intention into the sacred white space provided, simply light and meditate. 
Color Magic is REAL. Choose this candle color to call in any of the energies below:
Clearing Money
Blockages
Banishing Negativity
Financial Stability
Ruled by: Saturn, Venus
Chakra: Heart, Root
Astrological signs: Taurus, Gemini, Leo, Virgo, Libra, Scorpio, Sagittarius, Capricorn
Ideal for: Spells involving dispelling negative energy especially around your finances and money, clearing blockages around money, and providing stability around your money. Black candles serve as a powerful protective agent and help to break any heavy energies or potential obstacles and Green candles act as a way to foster growth and prosperity. 
If desired, this candle may also be dressed, carved, or anointed with herbs, crystals, and oils for deeper spell work. These burn anywhere from 3-5 days. Remember, the House of Intuition provides suggestions for the usage of these candles which may differ from other traditions, so we always encourage the use of your own potent intuition. 
Choose a color to match your intention. These candles come without prior programming, so you may program on your own! These HOI candles are unscented and do not have crystals in the bottom. Made with 100% all natural and sustainable palm wax. 24 oz. 8" tall.
Please note: Dressing the candle or moving it may disturb the wax and wick. For maximum magical results, do not blow the candle out - SNUFF IT OUT. For safety be careful when handling candle while burning, the glass can be hot to the touch. Keep away from reach of children and pets.
For candles that are already programmed and blessed and infused with crystals by us for specific intentions go here: HOI INTENTION MAGIC CANDLES.
We also have programmed and blessed crystal candles for specific Zodiac Birthday, Moon Cycles and Retrogrades here: HOI LIMITED EDITION MAGIC CANDLES
Share Your Light With The Community
Upload your photo here or mention @houseofintuition on Instagram to be featured.
Explore what your fellow manifestors are saying!