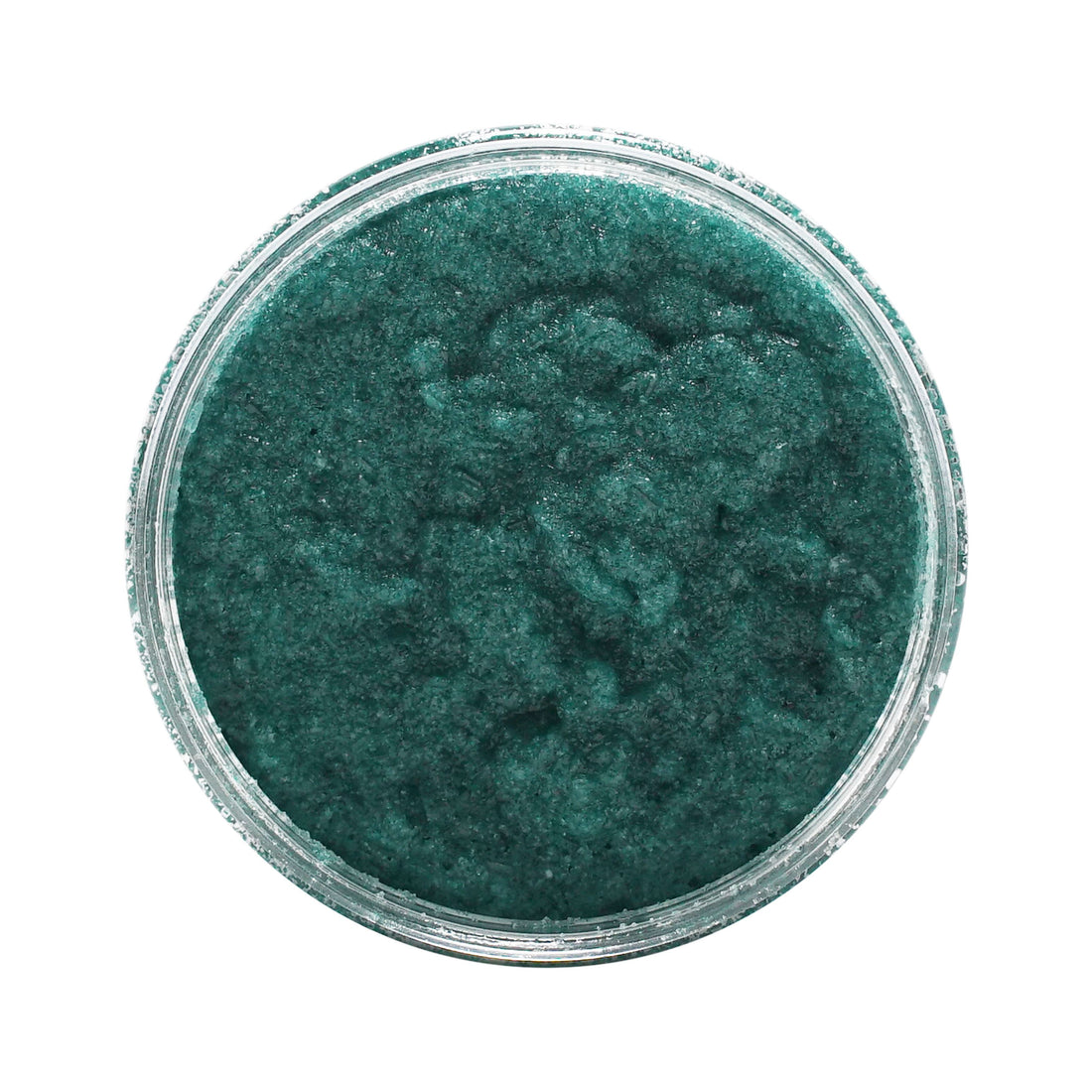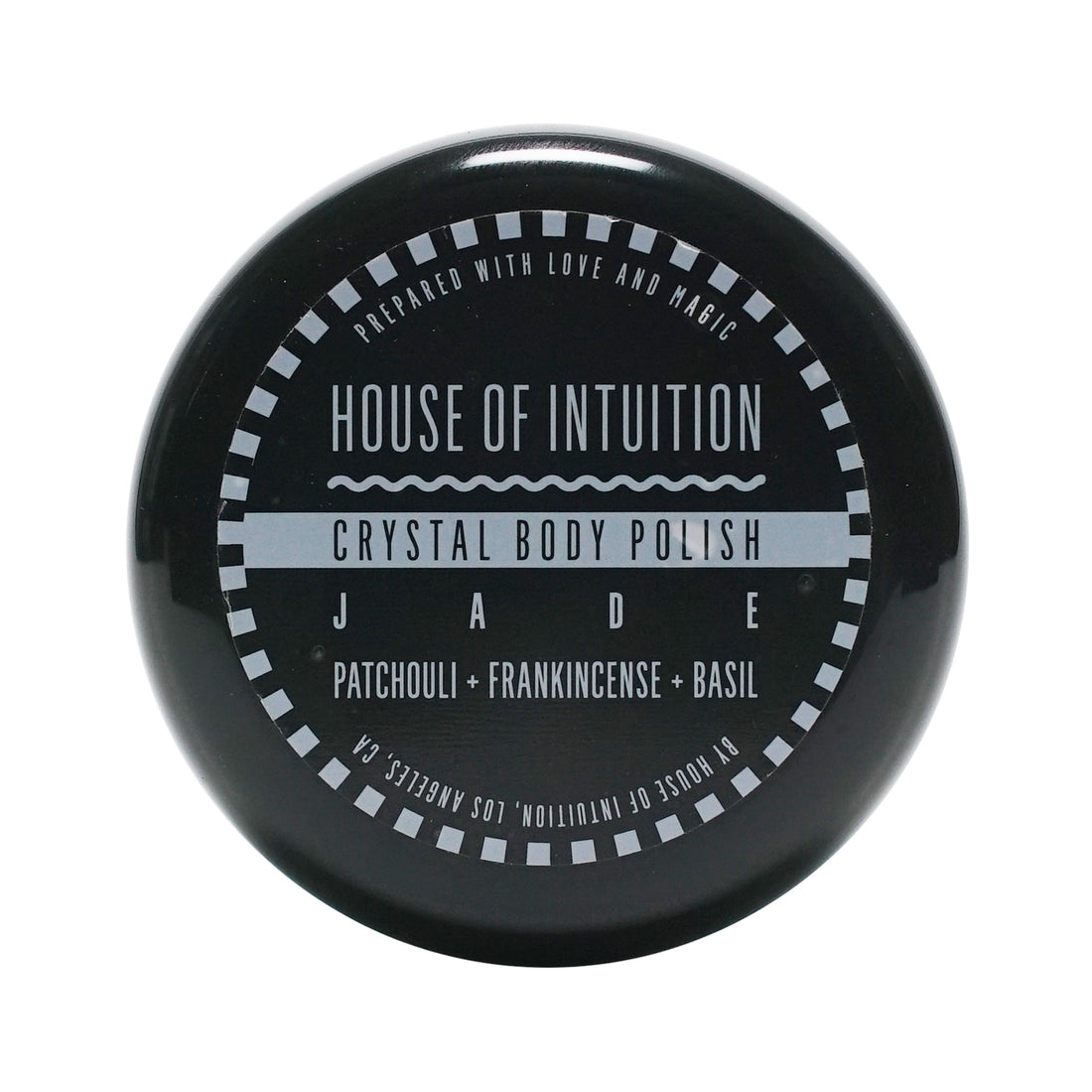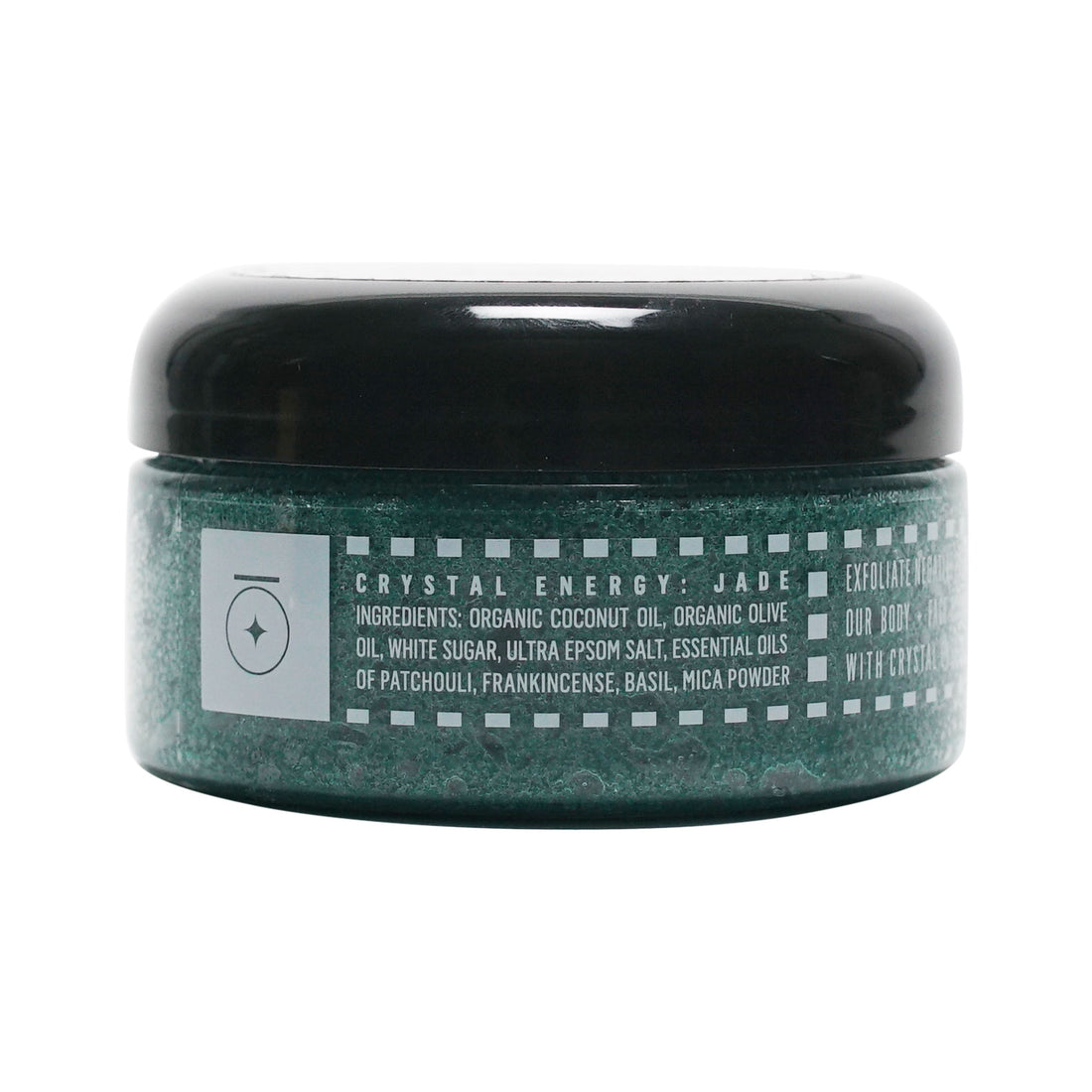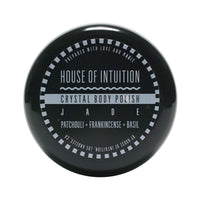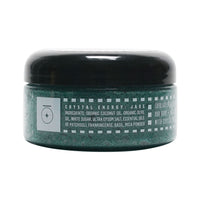 Cleanse your aura with our deluxe line of Crystal Body Polishes. This scrub is activated with vibrating crystal energy, essential oils, and magic. Exfoliate negative energy away and invite self-love in with our body scrub for happy, glowy skin.
JADE CRYSTAL BODY POLISH: PATCHOULI + FRANKINCENSE + BASIL
Reach for this when you want to drop into your heart chakra and manifest abundance, such as career, financial, or opportunistic gain. Jade is the stone of good luck and good fortune, so we formulated this Jade Crystal.
Body Polish to be used in a ritual bath or shower before, say, a job interview, asking for a pay raise, signing a lease, or anything else relating to prosperity in your life.
How to use Scrub away skin impurities with the highest intention. Use over body and face as desired, to work as a gentle exfoliator.
INGREDIENTS: ORGANIC COCONUT OIL, ORGANIC OLIVE OIL, WHITE SUGAR, ULTRA EPSOM SALT, ESSENTIAL OILS OF PATCHOULI, FRANKINCENSE, BASIL, VEGAN MICA POWDER, LOVE AND MAGIC.
CRYSTAL ENERGY: JADE
Pairs well with: Jade Pendulum, Money Magic Candle, Prosperity Starter Kit, Prosperity Crystal Grid
Share Your Light With The Community
Upload your photo here or mention @houseofintuition on Instagram to be featured.
Explore what your fellow manifestors are saying!