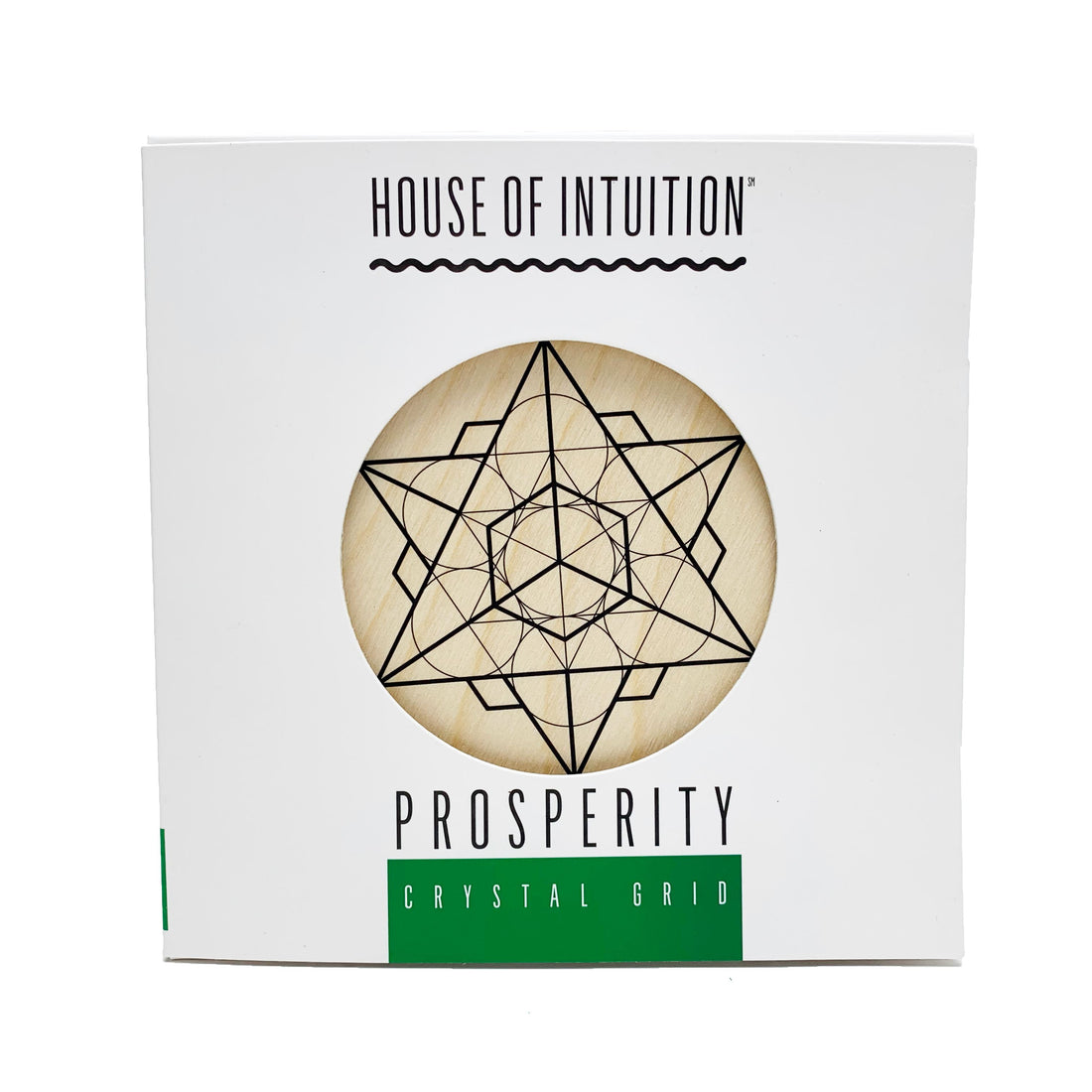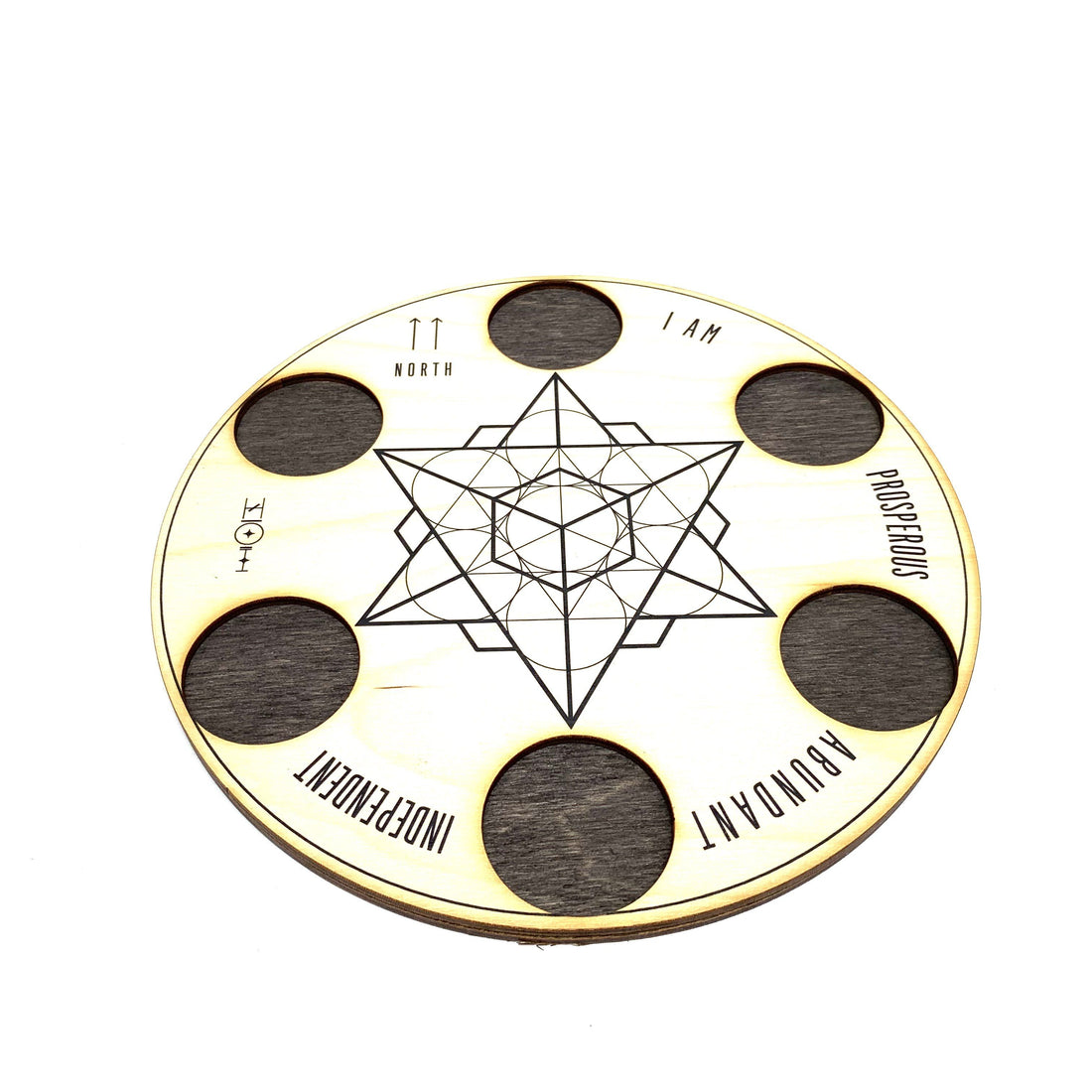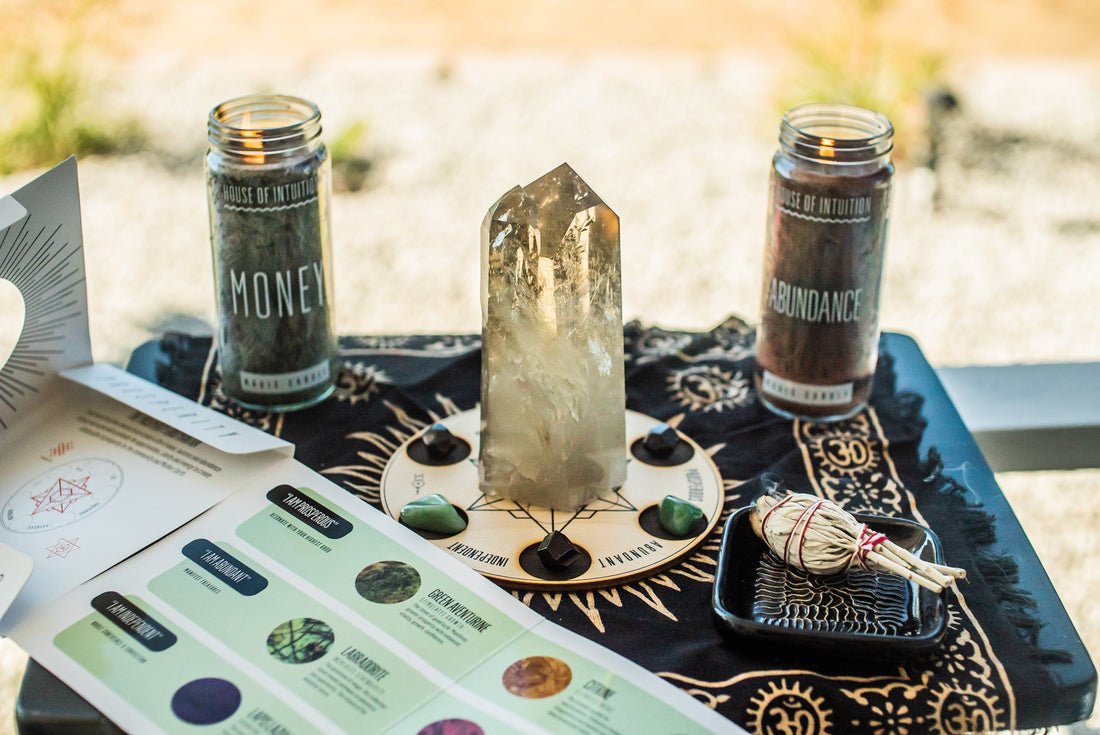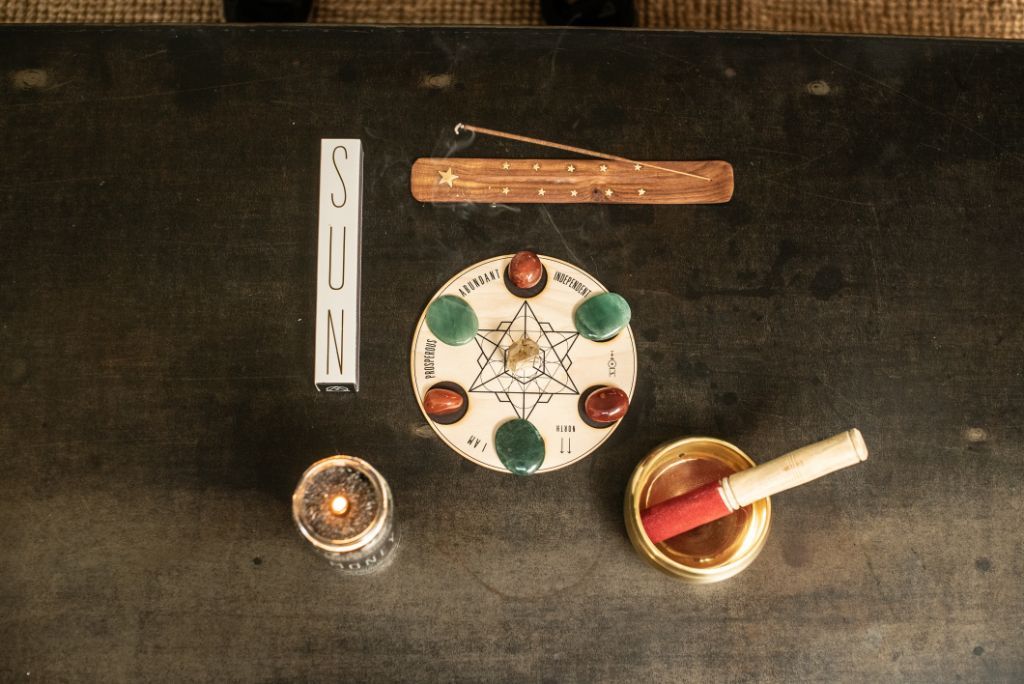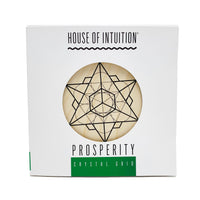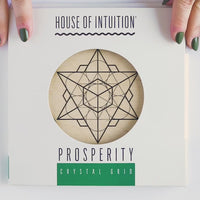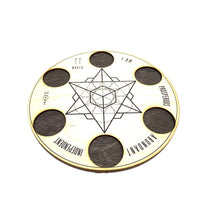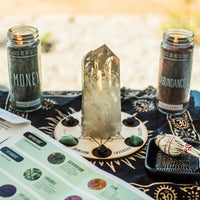 This handmade high quality, sustainably sourced plywood crystal grid has been tailored to stimulate a life of value, success and abundance. We include a comprehensive guide with to help you set up your crystal grid with specific directional placement, how to assemble the grid with crystal recommendations and explanations, how to activate the grid, how to cleanse your crystals, sacred geometry explanations, and empowering mantras to channel prosperity.
Product photos with crystals and props shown are for display only.
Snippet of the guided pamphlet content:
"I AM PROSPEROUS"
Resonate with your Highest Good
GREEN AVENTURINE: Stimulates growth
The stone of good luck! Manifests greater prosperity with enhanced vitality and confidence.
CITRINE: Elevates ideas
The premier crystal for manifestation. Enhances creative imagination and mental clarity for ideas to become reality.
PYRITE: Sparks momentum
Much like the energy of the Sun which pyrite is associated with, this crystal draws abundance and inspires the confident, assertive, warrior energy within.
Share Your Light With The Community
Upload your photo here or mention @houseofintuition on Instagram to be featured.
Explore what your fellow manifestors are saying!