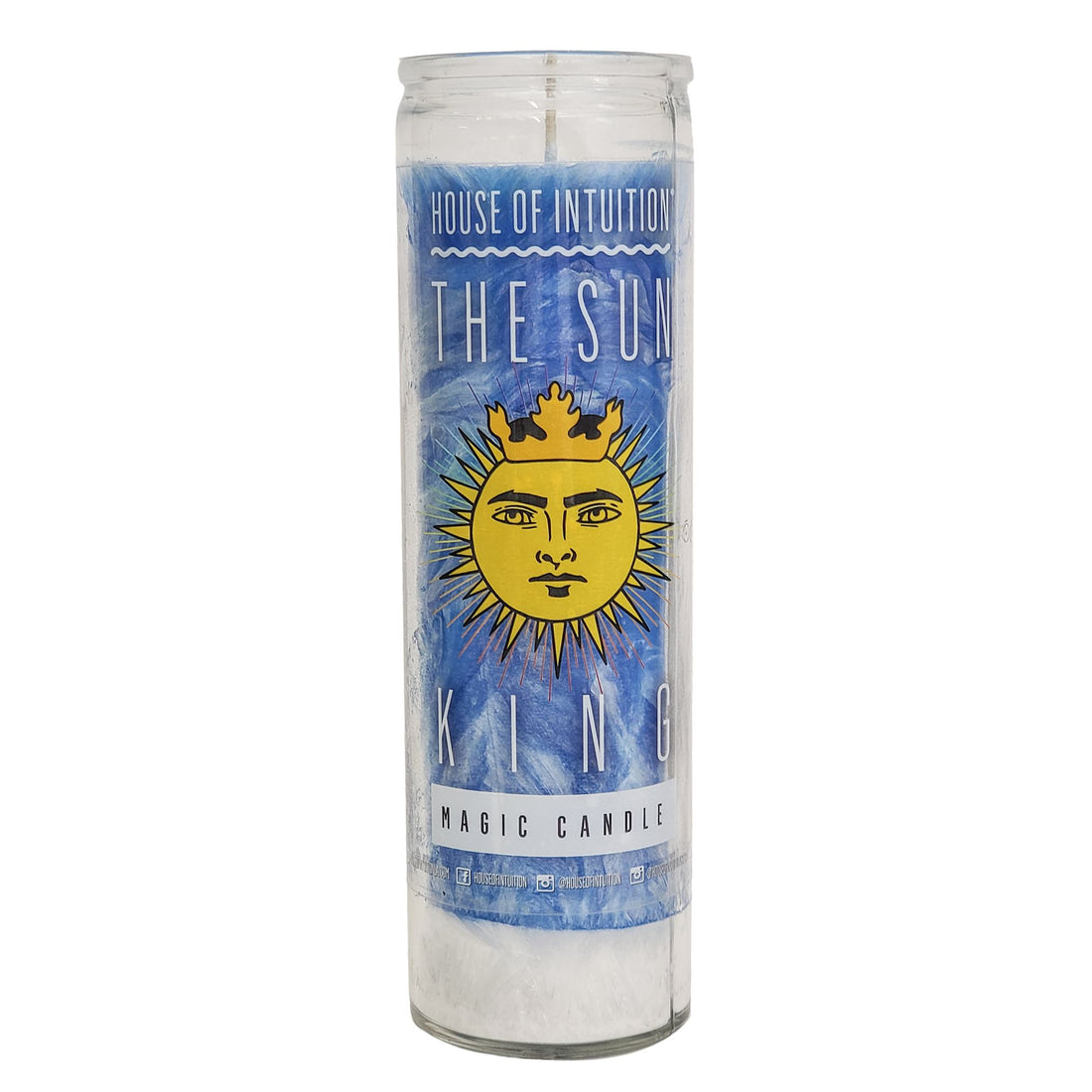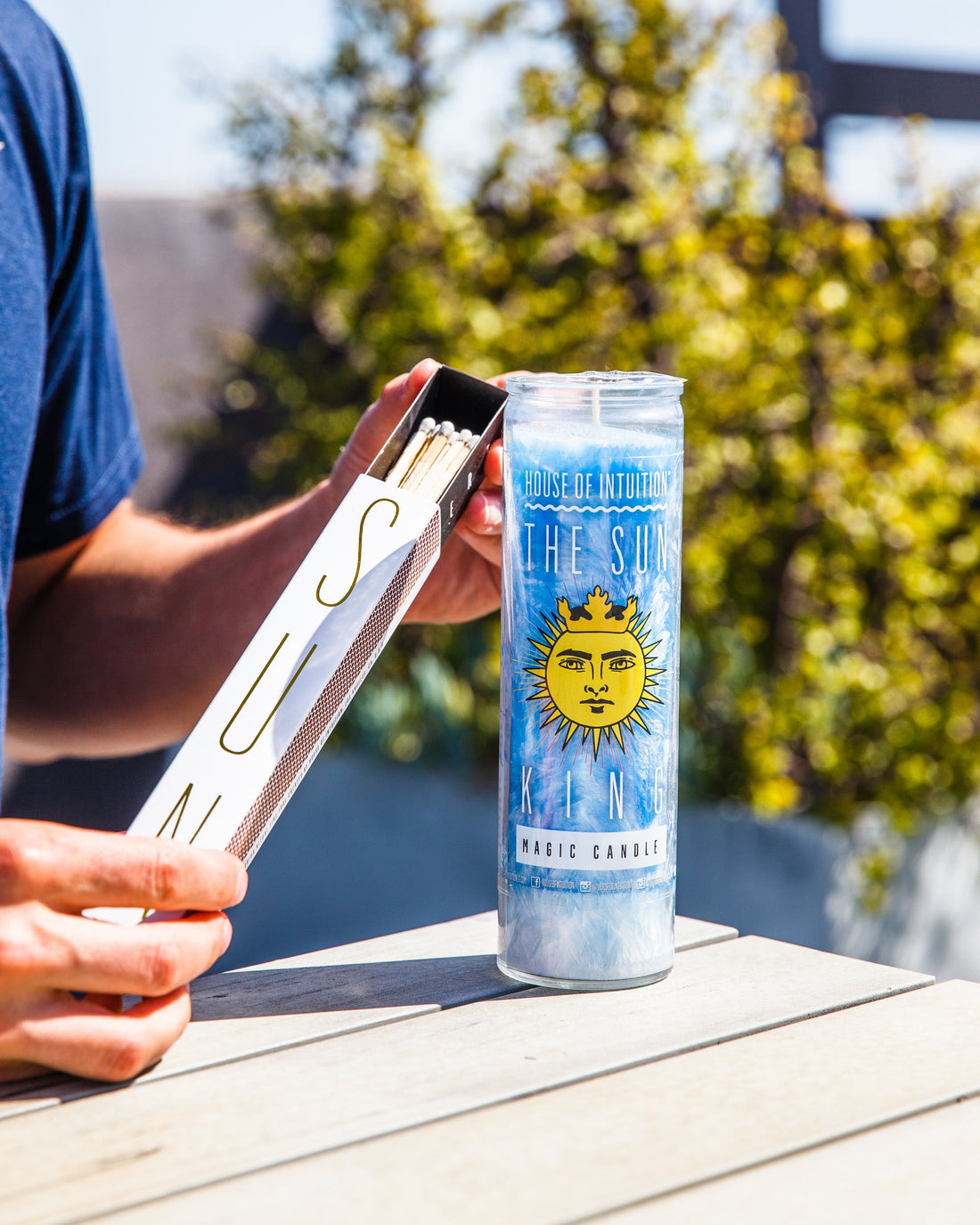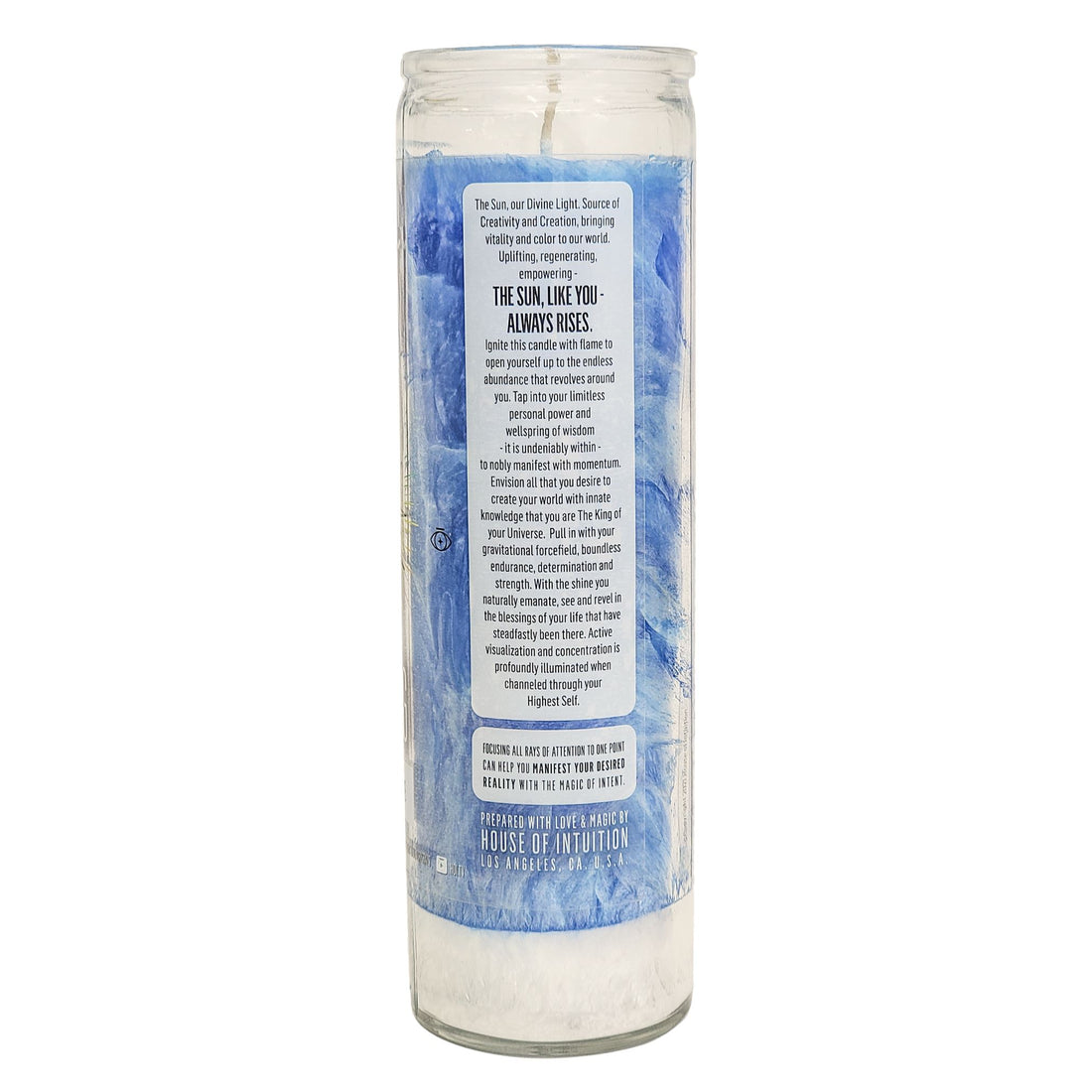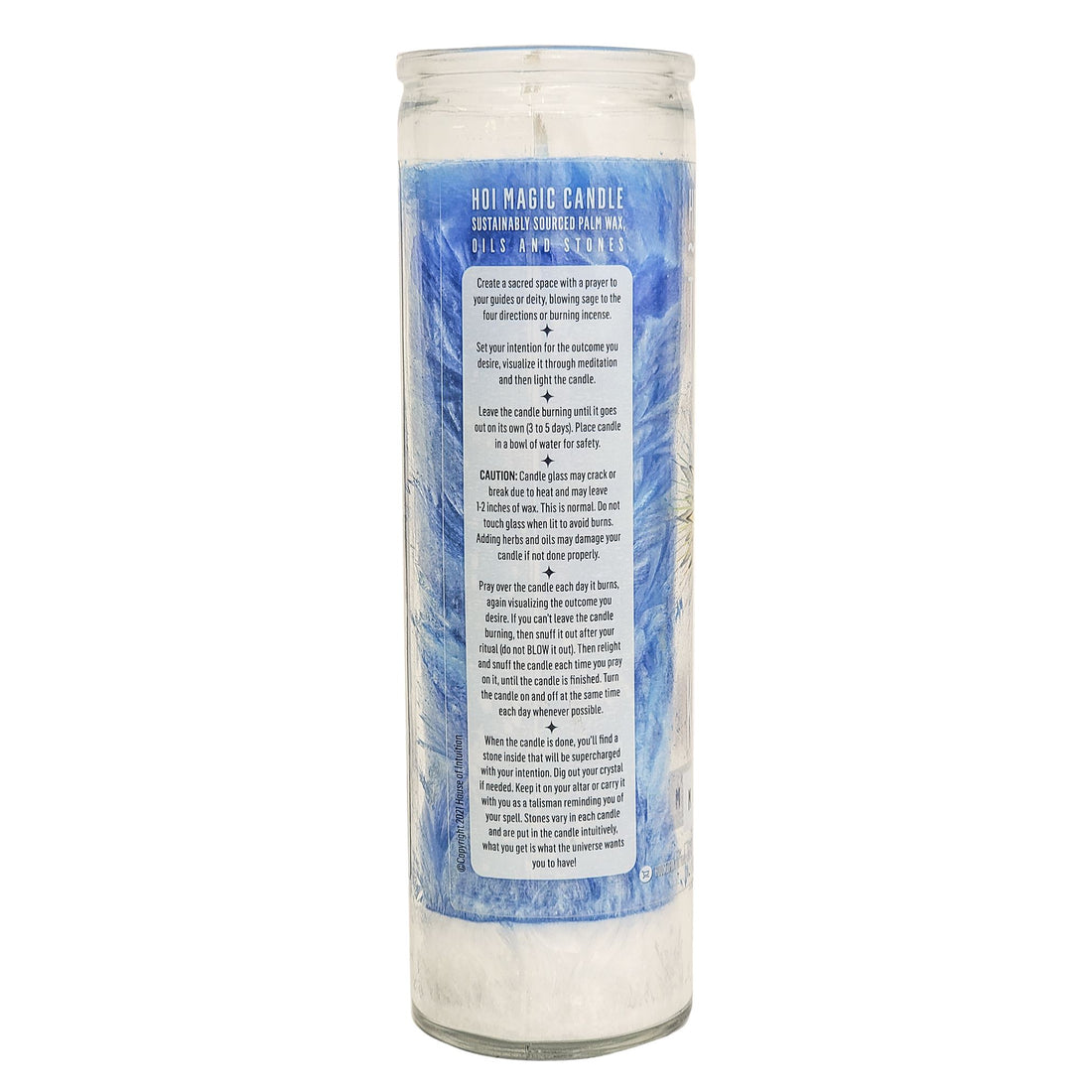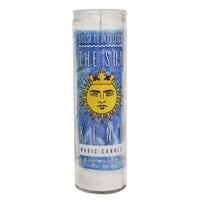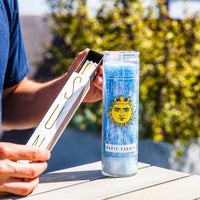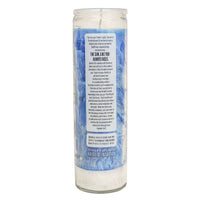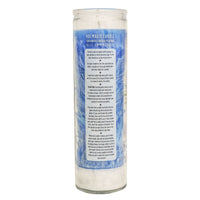 The Sun, our Divine Light. Source of Creativity and Creation, bringing vitality and color to our world. Uplifting, regenerating, empowering - the Sun, like YOU - always rises. Ignite this candle with flame to open yourself up to the endless abundance that revolves around you. Tap into your limitless personal power and wellspring of wisdom - it is undeniably within - to nobly manifest with momentum. Envision all that you desire to create your world with innate knowledge that you are The King of your Universe. Pull in with your gravitational forcefield boundless endurance, determination and strength. With the shine you naturally emanate, see and revel in the blessings of your life that have steadfastly been there. Active visualization and concentration is profoundly illuminated when channeled through your Highest Self.
Candles are lightly scented and dressed with crystals inside. Made with 100% all natural and sustainable palm wax.
Please note: Dressing the candle or moving it may disturb the wax and wick. For maximum magical results, do not blow the candle out - SNUFF IT OUT. For safety be careful when handling candle while burning, the glass can be hot to the touch. Keep away from reach of children and pets.
Share Your Light With The Community
Upload your photo here or mention @houseofintuition on Instagram to be featured.
Explore what your fellow manifestors are saying!