Have you ever been on a spiritual retreat? There are many different kinds of retreats depending on what you are looking for. Some are silent and still, some are active and exhilarating. Within spirituality, there are many paths one can take. If you are looking for something besides a 'normal' vacation, look no further. Here are five incredible retreats that you won't find in commercial tourism! These are more word of mouth opportunities that will immerse you into a lifestyle and promise to be nothing but deeply inspiring. 
1. Go Natural Jamaica - This is what many people think of when it comes to a yoga retreat. You get three meals each day of fresh plant based cuisine. You're by the ocean and you get daily yoga classes from an experienced teacher. It's a down to earth way place where you can slow down, learn ways to take care of yourself and find interesting conversations about self development if you want it. If you are looking for a low stress introduction to healthy living, this is an affordable and small retreat that you will get that personal warmth and sense of community with. These retreats are ongoing throughout the year and you can sign up at anytime.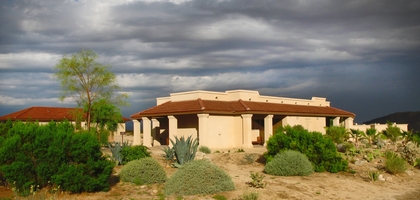 2. Dhamma Vaddhana - Southern California Vipassana Center - Have you ever been silent for 10 days? This is one of the infamous (among the spiritual community) silent retreats. You are in meditation throughout the day and this is a much more structured retreat. Many people consider doing this for a while and sign up when they feel they need to uncover something deep within themselves. This technique is non-commercialized and all teachers are volunteers. The programs are donation based so it's open to anyone who is willing. It's good to book far in advance because the spots fill up. Be sure to read about the technique on their website. 
3. India Yatra - In this sacred site tour you will be in India during the special Festival of Lights called Diwali. You will join Guru Jagat, an international kundalini yoga teacher to climb the steps of Goindval and walk through the Golden Temple. This is an immersive kundalini yoga and meditation experience in the Mother Land. You will travel to different cities, have one meal per day covered as a part of your expenses and get to see new cultures. This retreat is great for people who are leadership minded, progressive and looking for deep spiritual activation. This retreat is October 21st-31st. 
4. A Journey To Peru - This retreat October 12-21 will allow you to see the ancient cities of Peru. If you want to connect to mother earth and your soul, this retreat may call to you. Shaman Isabella, from Southern California will guide you on your journey as you go to Machu Picchu and daily ceremonies that are in the shamanic lineage. This is another opportunity for deep healing and cultural immersion that is intentional and focused on self development. If you want a life changing excursion, speak to Isabella about the retreat to see if this group might be the tribe you need right now. 
5. Momentom Collective Retreat (New Age Circus) - Have real world troubles? It may be time to run away with the new age circus. A traincation in Nicaragua, Bali or Guatemala is perfect for the professional who wants to get to do acroyoga, acrobatics, meditation and yoga. This organization which is partnered with Studio Cirqus in Montreal Canada as a humanitarian endeavor to reach marginalized groups around the world. Research shows that the yoga circus approach helps build self esteem, create social inclusion and create educational tools. This retreat includes 3 delicious organic meals daily, transportation to and from the airport as well as professional training in yoga, meditation, acrobatics and aerials. The accommodations are also in their own words, 'jaw dropping.' Circus arts and yoga help with social, cognitive, physical and mindful development and have shown to help with mental health.