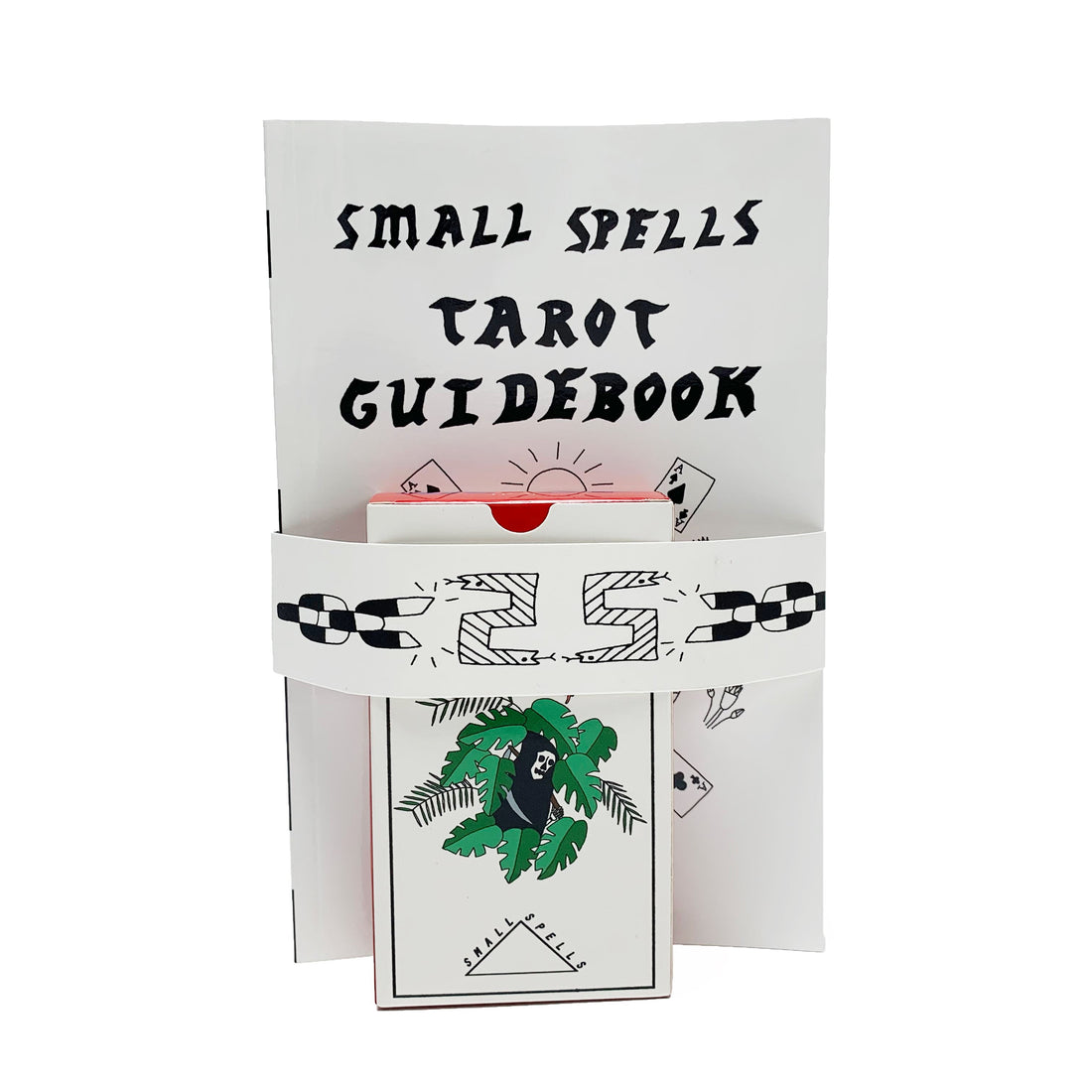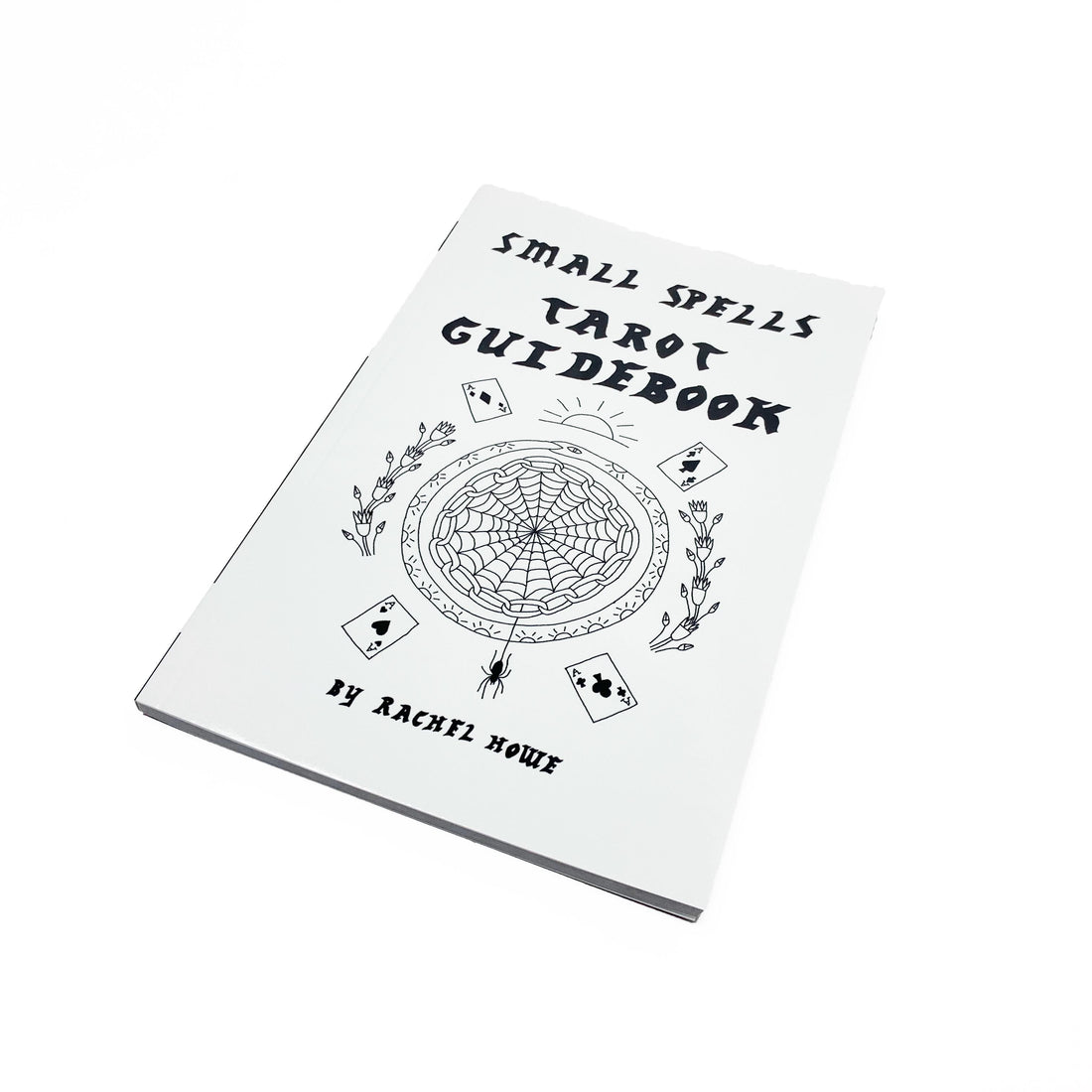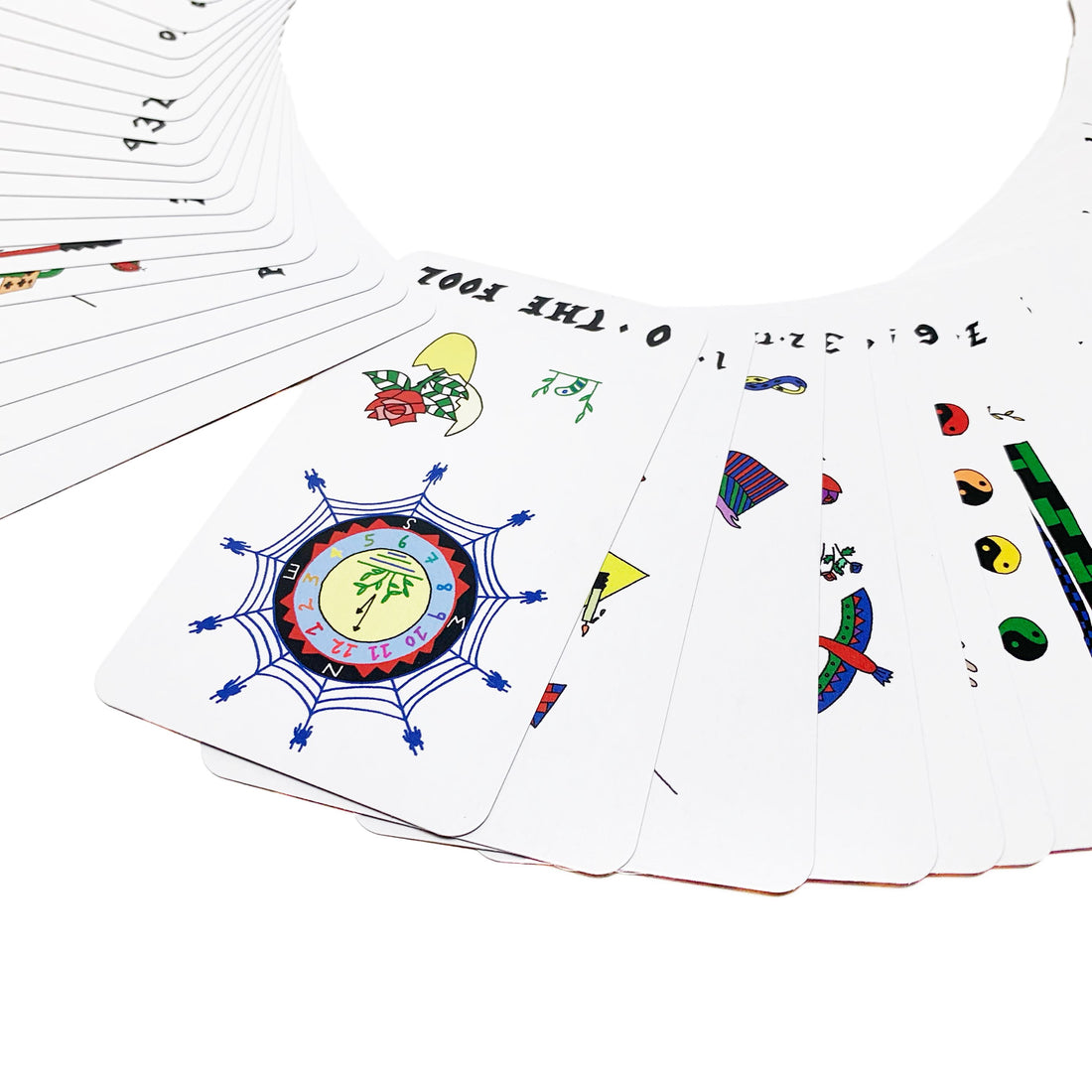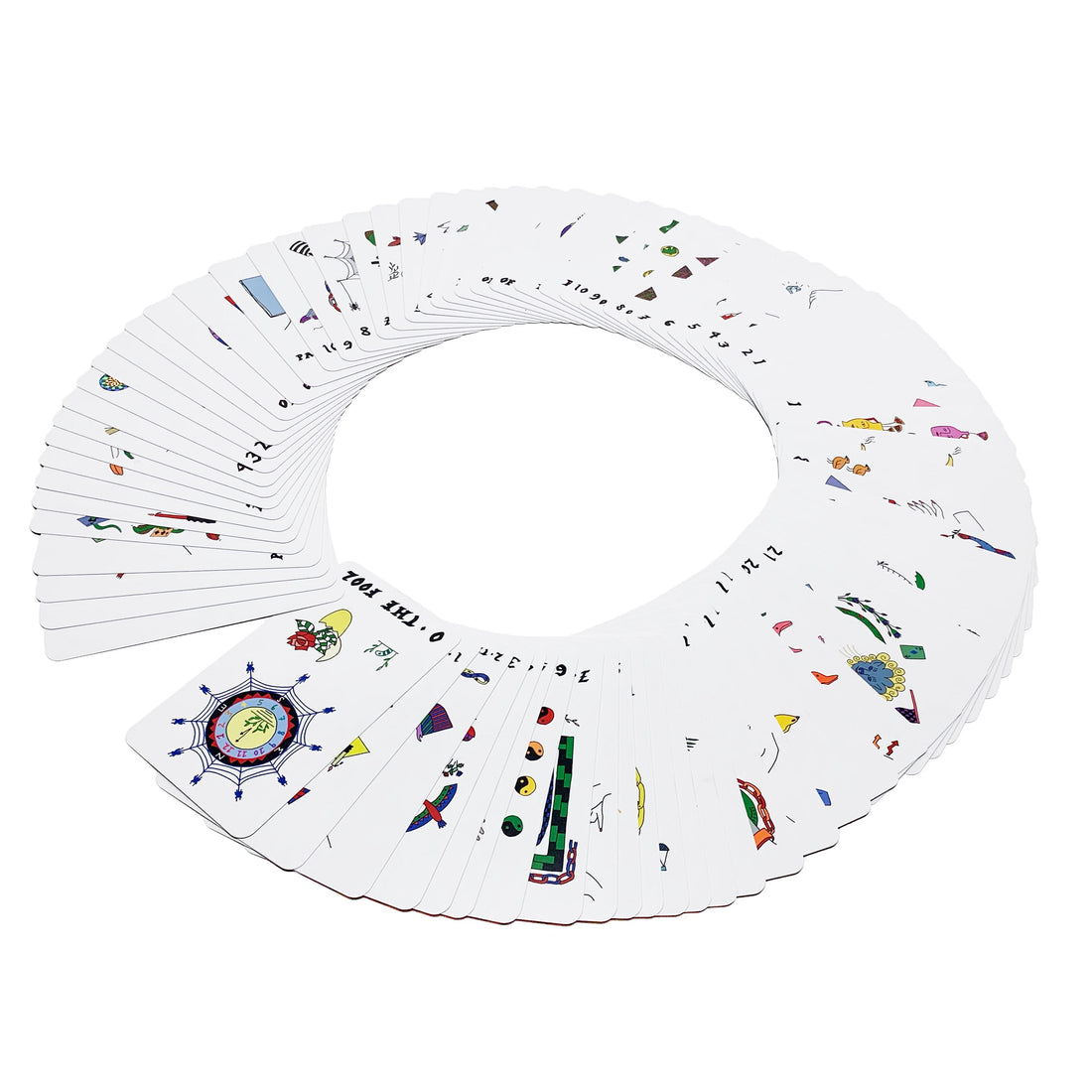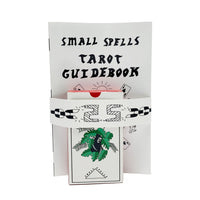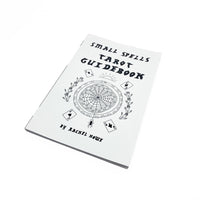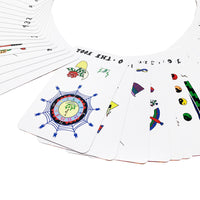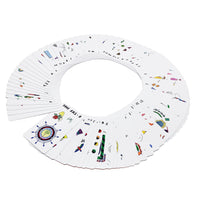 Small Spells Tarot & Book Set
The Small Spells Tarot Deck in Color and accompanying guidebook in Black & White. Designed, drawn and written by Rachel Howe. Published by Discipline Press.
78 card deck, 2.75 x 4.75 inches, in tuck box. Color
92-page guidebook, 5.5 x 8.5 inches. B&W
Comes packaged together with custom wraparound printed label.
The Small Spells Tarot Deck is a culmination of the healing and artistic work Rachel has done for herself, and spread to her community, for the past five years. The card drawings and the writings in her book are filtered through her characteristic visual and written languages that are now recognizable - a voice that combines relatable honesty, humor and real talk with high vibrational energy and loving care. Her illustrations embrace mysticism while staying firmly rooted in the culture of modern design – drawing on the imagery of cartoons, tattoos, handmade illustrations and low-fi graphic design. The deck includes all 78 cards of the Major and Minor Arcana. The accompanying book contains reproductions of the drawings, with writing about the corresponding meanings from Rachel's perspective, which pulls from tradition as well as her own investigations and intuitions.
Share Your Light With The Community
Upload your photo here or mention @houseofintuition on Instagram to be featured.
Explore what your fellow manifestors are saying!