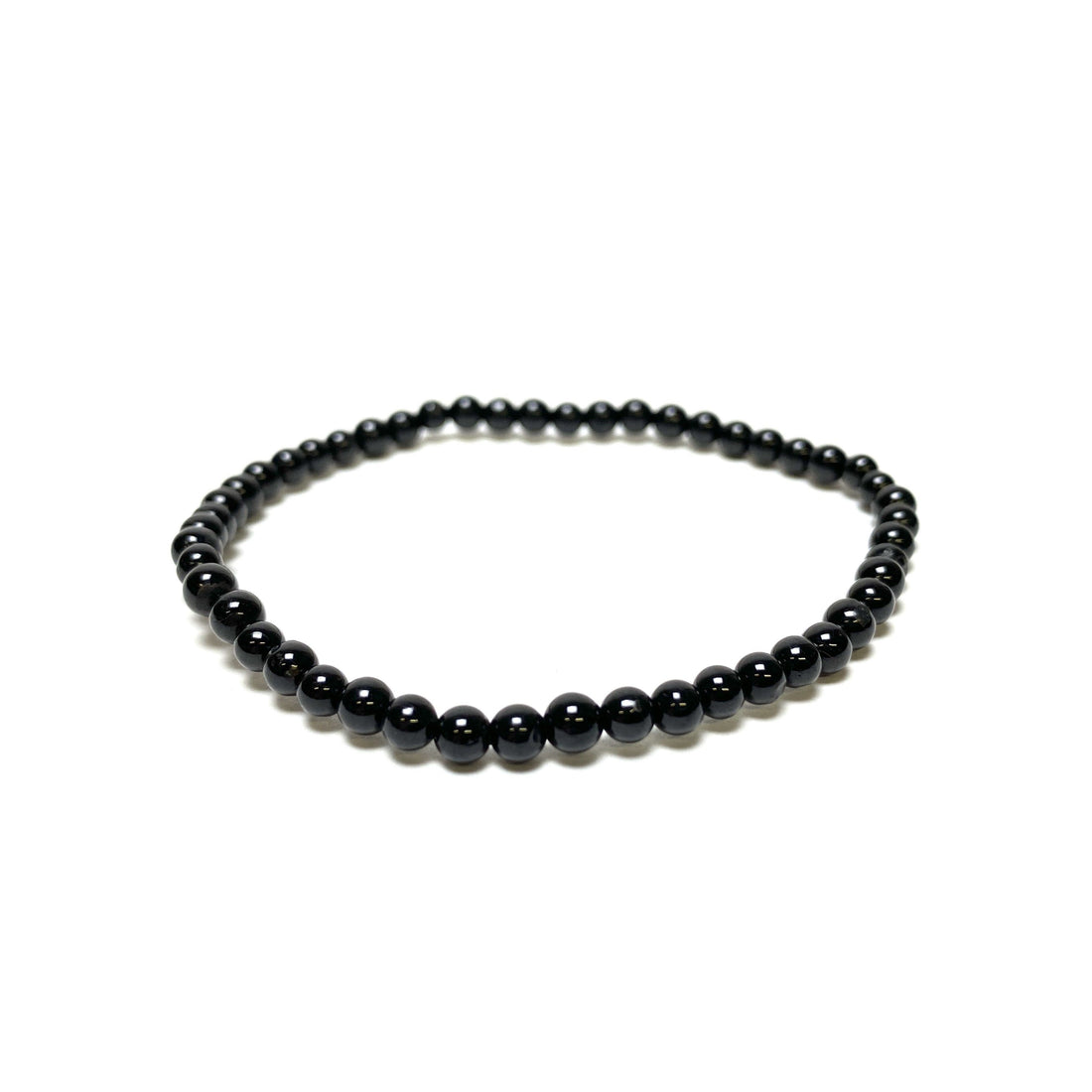 Black Tourmaline Premiere Power Mini Bracelet
One of the most well-known protectors, Black tourmaline is a staple for any crystal family. Working to keep bad vibes at bay, Black Tourmaline is always there to defend us and keep our energy grounded. It works like a sponge, absorbing any negative energy that might be hanging around. It then transmutes it into positive energy and recycles this clean new energy back out into the atmosphere. A great crystal for the home, Black Tourmaline keeps your most sacred space protected. This includes any harsh energies you may be bringing home after the end of a long day in a hectic world, Black Tourmaline will bring everything back to the bright side. However, don't feel as though you have to limit your connection there, Black Tourmaline can also be carried with you throughout the day for the ultimate "on-the-go" protection.

Chakra: Root
Mini polished crystal beaded bracelet with 4mm crystal beads.
Wear your favorite crystals or stones every day as a bracelet. Perfect for layering!
Share Your Light With The Community
Upload your photo here or mention @houseofintuition on Instagram to be featured.
Explore what your fellow manifestors are saying!