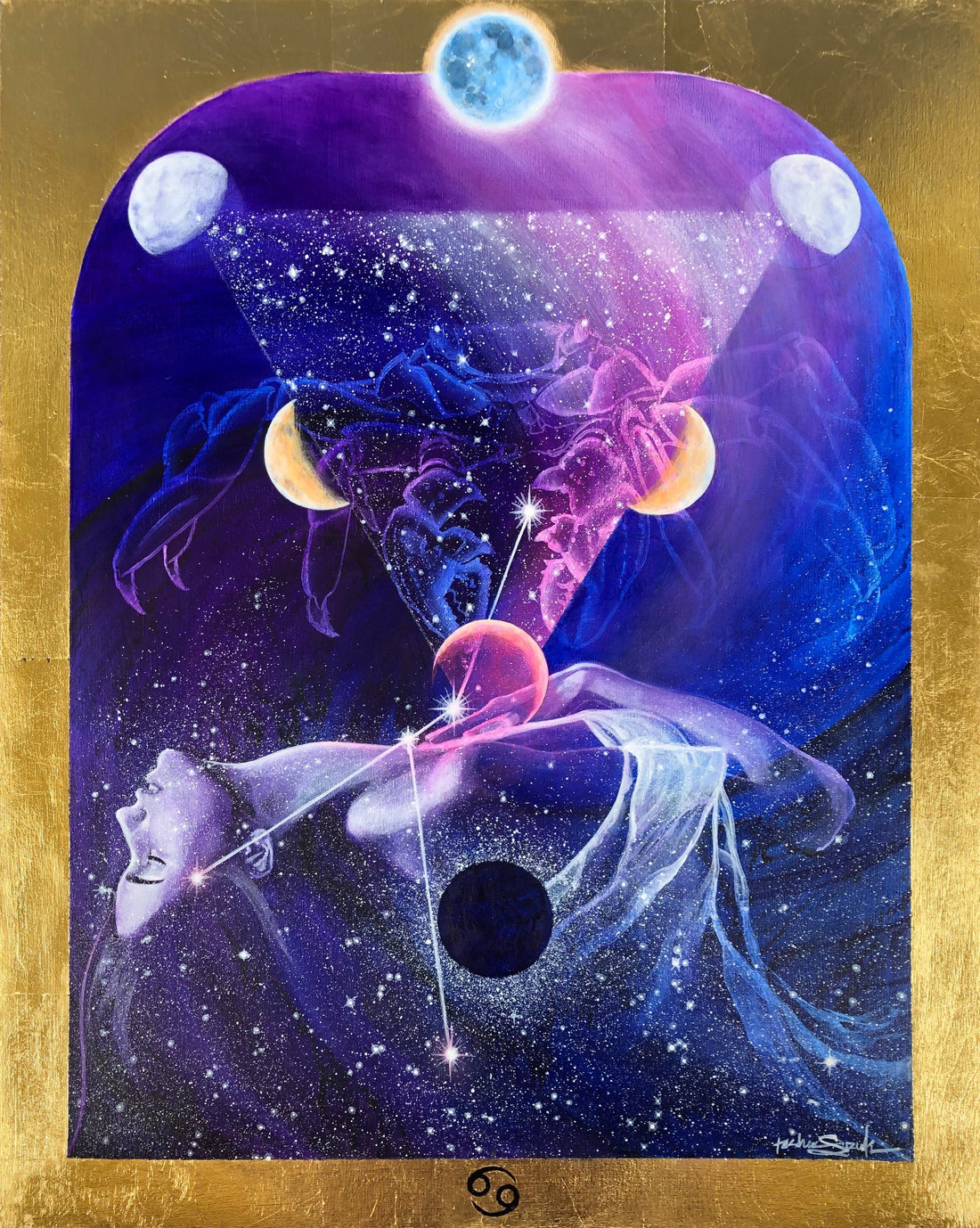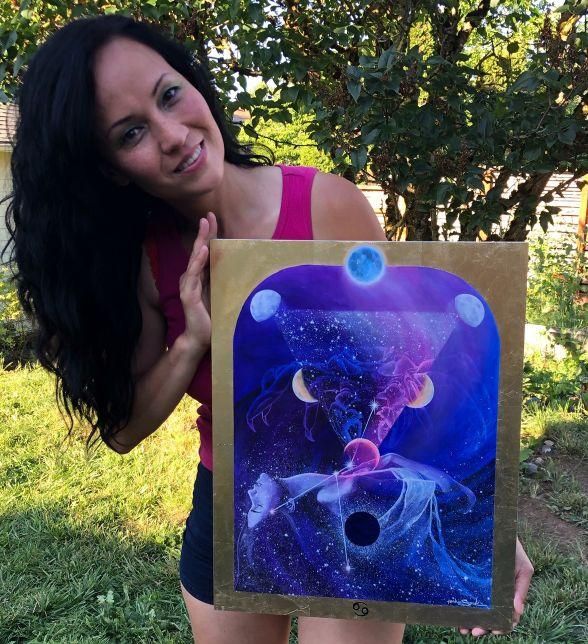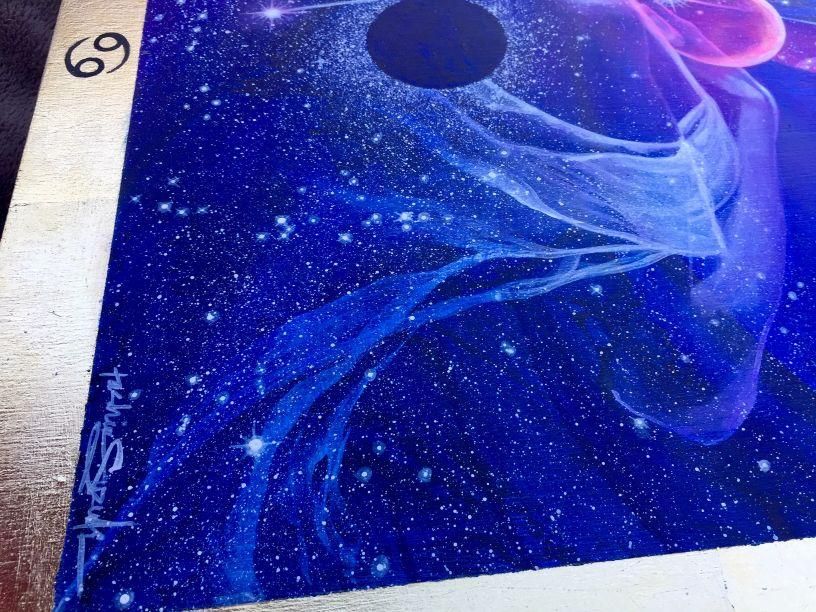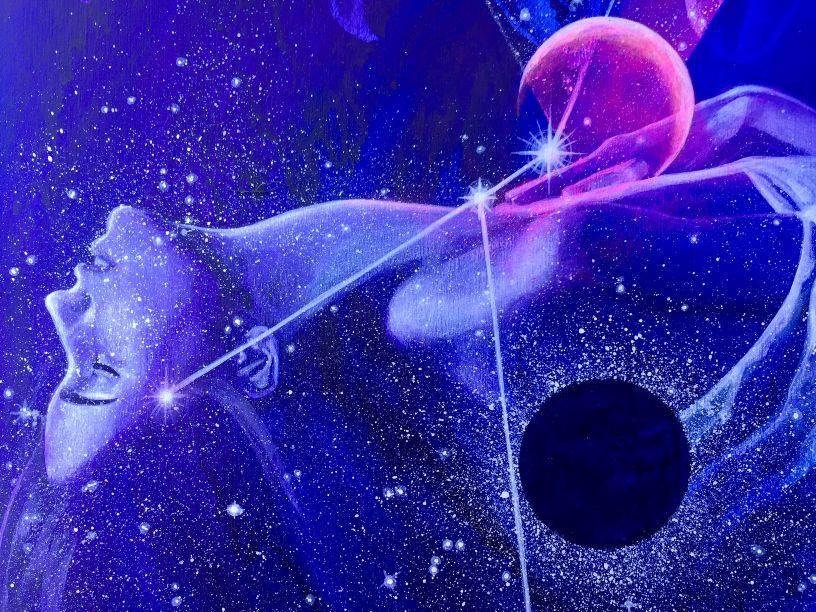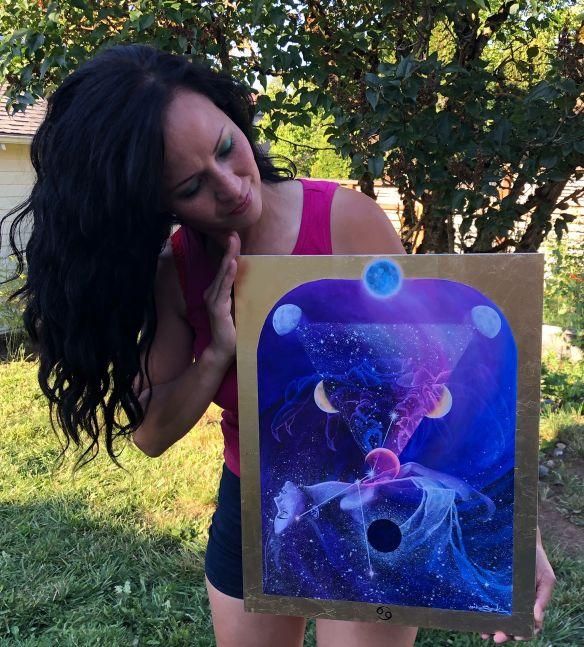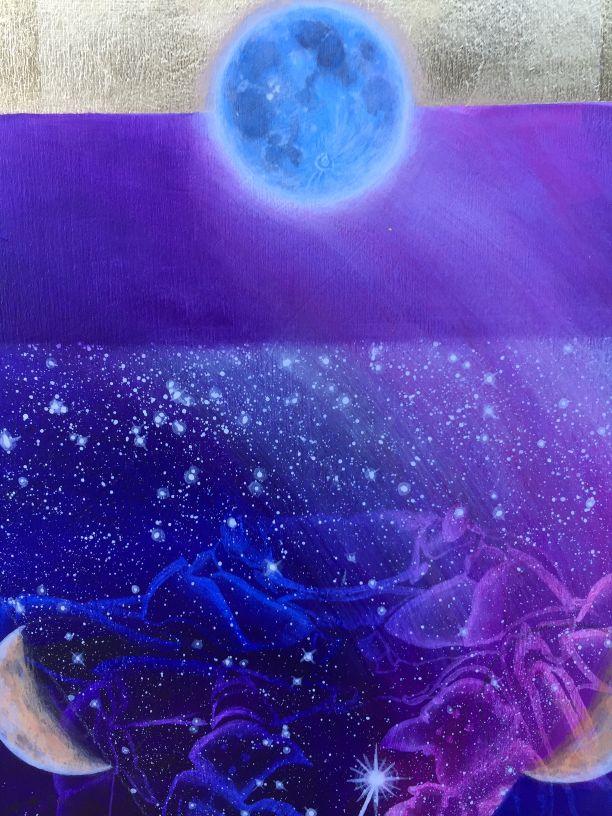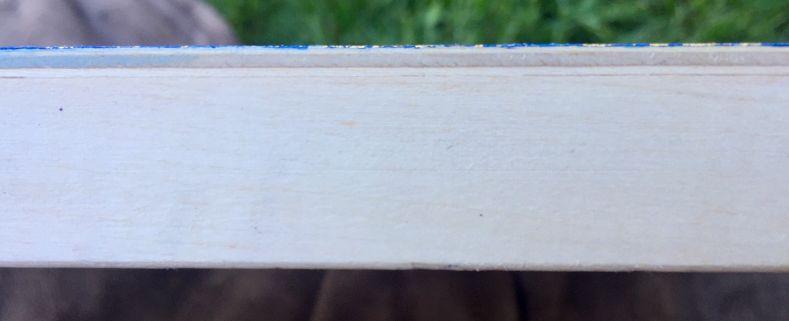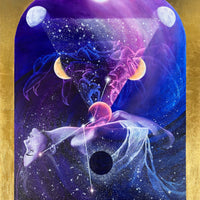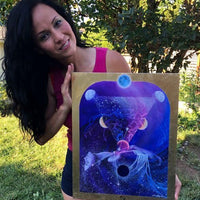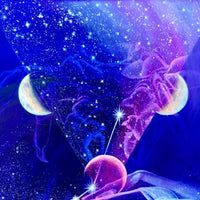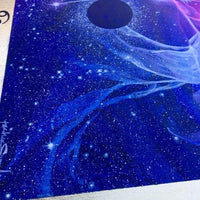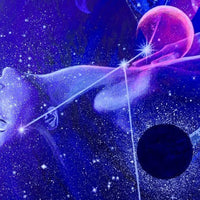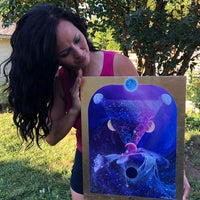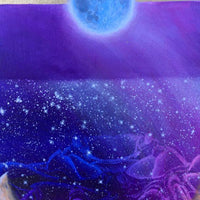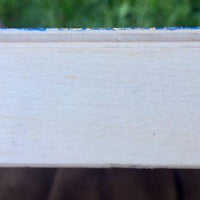 Cancer Zodiac Original Painting and Print by Tashina Suzuki
CANCER MANTRA PAINTING
This is painting is part of our zodiac collaborations with artist Tashina Suzuki. Tashina has meditated and has received messages from her guides to bring this image into existence. She has created a mantra for the painting to help you bring the Cancer energy in. This is not just for Cancers. It is for anyone that needs the energy of the sign Cancer and its characteristics to help and assist you on your journey. The original painting has been sold, but we have amazing prints left.
I FEEL
I feel deep compassion and nurturing energy for the world. As I take pride in my depths I have full access to my powerful intuition and creativity. No matter where life takes me, I will carry a strong foundation within.
Clear your sacred space and auric field using smudge, essential oil spray or selenite
Light a candle to carry the flame of your intention

Bring your hands together at your heart center and take a deep breath

State the mantra phrases below, aloud or in your mind

Focus on the painting or print during meditation as you call the energy of the Pisces in.
Tashina Suzuki is a Japanese-American fine artist creating works that explore the inter-dimensional wonders of light, divine feminine power, and nature. Gold illuminates the rich colorful depths 0f her subjects spiritual energy, unveiling to the eye what is felt in the heart. Tashina began her creative journey in the forests of Oregon and went on to study at Cornish College of The Arts. She then further developed her artistry and professionalism in Los Angeles and now devotes herself to inspiring healing and self-reflection through her painting in Portland, Oregon.
Read Tashina's interview here.
The original painting (oil and gold leaf on wood) is a one of a kind 16" x 20" piece of art that sells for $1,200 (including shipping). We also have a print available of that same painting at 8.5" x 11" - they are priced at $28 - regular weight-based shipping applies.
Share Your Light With The Community
Upload your photo here or mention @houseofintuition on Instagram to be featured.
Explore what your fellow manifestors are saying!