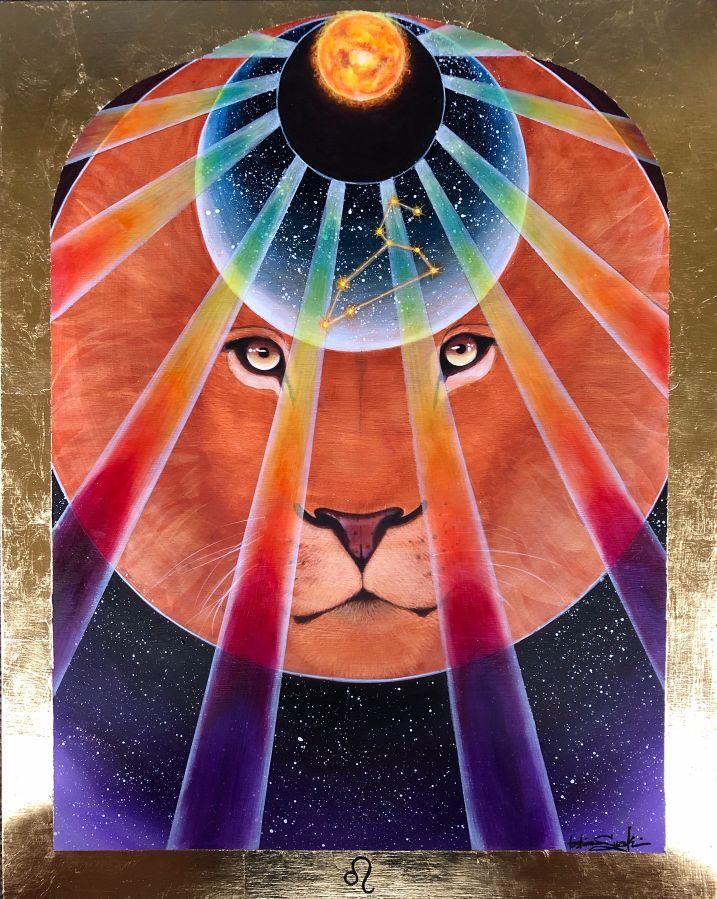 Leo Zodiac Original Painting and Print by Tashina Suzuki
LEO MANTRA PAINTING This is painting is part of our zodiac collaborations with artist Tashina Suzuki. Tashina has meditated and has received messages from her guides to bring this image into existence. She has created a mantra for the painting to help you bring the Leo energy in. This is not just for Leos. It is for anyone that needs the energy of the fiery Leo and its characteristics to help and assist you on your journey. There is only one original painting and a numbered, limited edition of prints available.
Read Tashina's interview here.
The original painting (oil and gold leaf on wood) is a one of a kind 16" x 20" piece of art that sells for $1,200 (including shipping). We also have a print available of that same painting at 8.5" x 11" - they are priced at $28 - regular weight based shipping applies.
I BALANCE
Share Your Light With The Community
Upload your photo here or mention @houseofintuition on Instagram to be featured.
Explore what your fellow manifestors are saying!