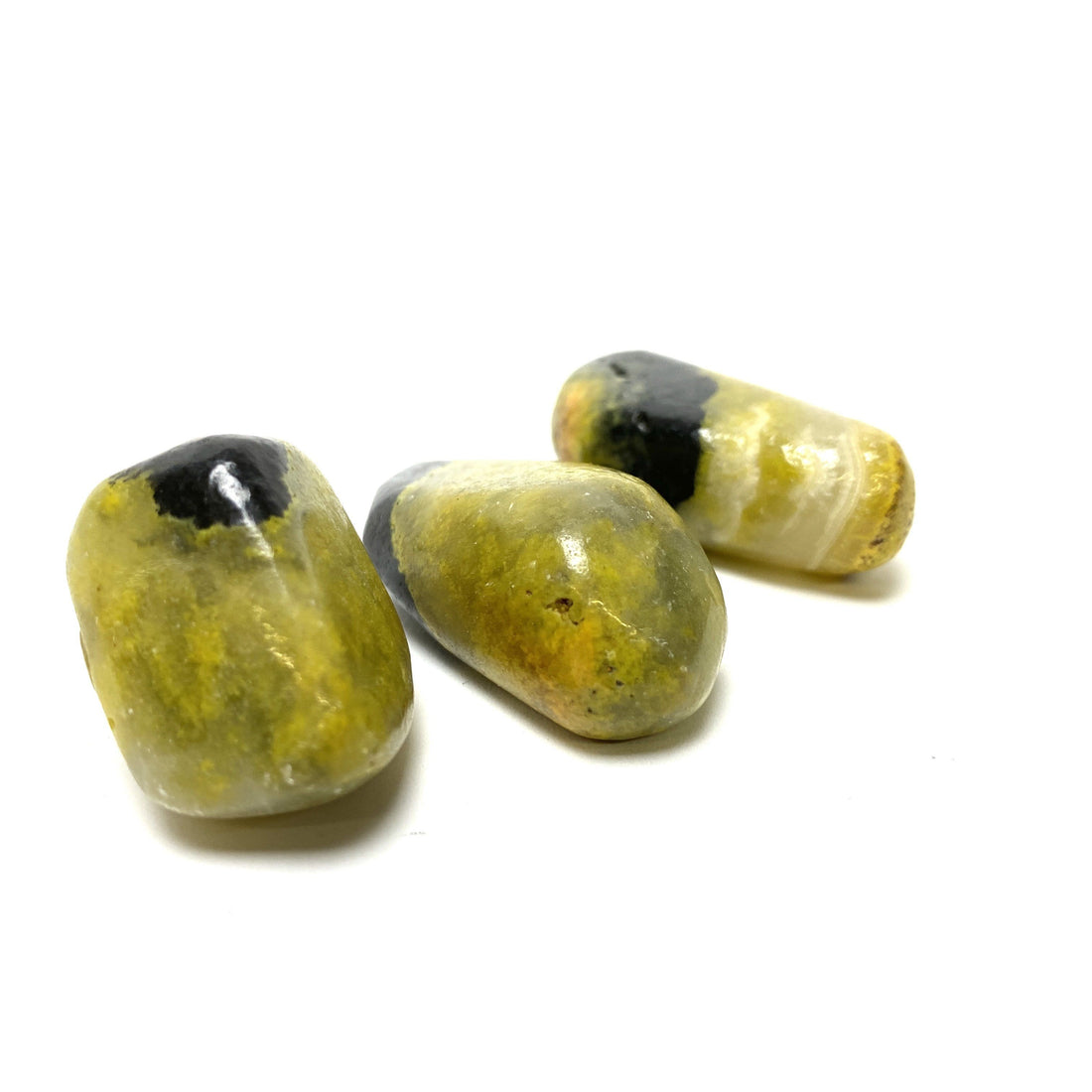 Bumble Bee Jasper is an optimistic and powerful companion for your journey. This crystal removes blockages from the Solar Plexus and Sacral Chakra so that you can tune into that "gut feeling" which is a part of your intuition. By removing blockages from these Chakras, it also helps you to access the motivation and drive to pursue moving forward in your life. The energy of this stone "buzzes" with positivity and optimism that is perfect for when you're facing changes in life that may seem daunting. It facilitates strategy and decision making, ensuring that you aren't wasting time thinking about "what if's". Bumblebee Jasper is a stone of adventure, asking you to pursue what you are truly passionate about in life and is there to help you soak these experiences up.
Chakra: Solar and Sacral
Size/shape may vary due to each stone being unique in color and form.
*NOTE - please handle this stone with care as it contains natural traces of sulfur and arsenic
Share Your Light With The Community
Upload your photo here or mention @houseofintuition on Instagram to be featured.
Explore what your fellow manifestors are saying!